CONNECTING IN MEETINGS, ON THE GREEN, AND EVERYWHERE IN BETWEEN
PIA Young Insurance Professional of the Year stresses the importance of networking
By Christopher W. Cook
"My Golden Rule of Networking is simple: Don't keep score."—American Businessman Harvey Mackay
In basketball, the highest score wins; in golf, it's the lowest. In tennis, well, unless you're a fan or player of the sport, the scoring gets a little confusing. It can be easy to get competitive when playing sports or climbing the ladder in the business world, but when it comes to networking, like Harvey says, it's best to not keep score.
For the many individuals who "somehow end up" in insurance, networking becomes an important part of building one's brand, client base and connections. And for one individual, these connections led him to the discovery that the industry is a perfect fit.
"Like many people, I did not plan on coming into the insurance industry, but I don't think I could have picked a better industry for myself," says Ryan Kelly, a personal and commercial lines producer at Merit Insurance in Shelton, Connecticut.
Ryan's first experience in the business came during his senior year of college when he accepted an internship with Northwestern Mutual, focusing on life and health insurance.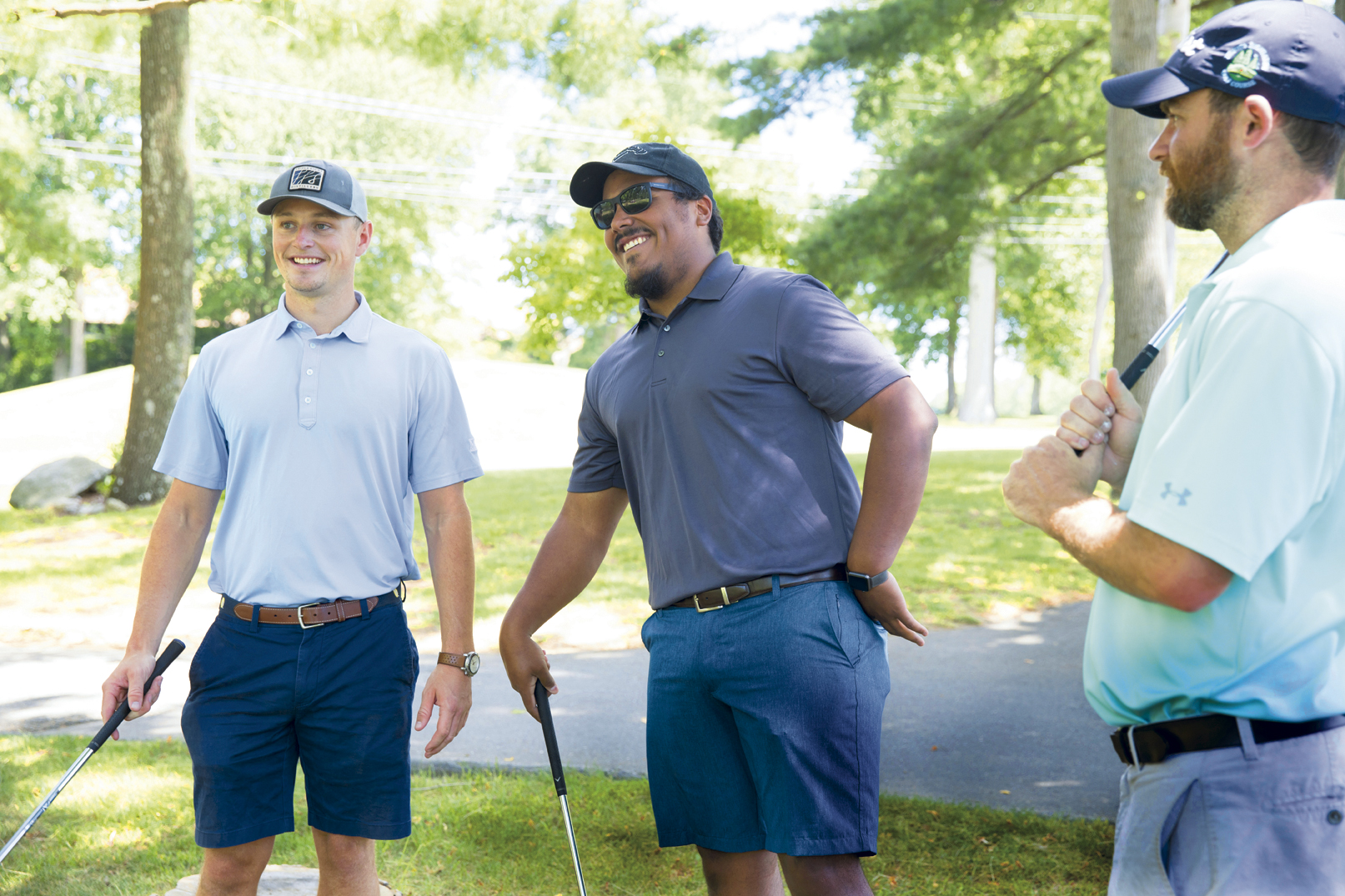 "Over winter break of my senior year, I mentioned this to Jim Benson, a principal at Merit Insurance and a lifelong family friend; his daughter and I grew up together so I have known him since I was probably about five years old," Ryan says. "He asked if I had ever considered property and casualty insurance and mentioned I should come into his office to meet with his partner Sean Carroll and himself to see if I would be a good fit for a position."
Ryan graduated in 2016 from Eastern Connecticut State University with a bachelor's degree in accounting and finance. Two weeks after graduation, he began working at Merit. After learning the ropes, he developed a niche.
"When Merit Insurance merged with Gallagher in 2019, I took a look into where Gallagher's strengths were," Ryan recalls. "I realized they have a significant presence in the life science and technology space and decided to join that team and learn more in depth about companies in that arena. It is truly remarkable to see the types of medical devices, pharmaceuticals and more that are being developed right here in Connecticut."
It was also through Merit Insurance and his lifelong family friend, Jim Benson, that Ryan learned about the Professional Insurance Agents of Connecticut (PIA-CT).
"Jim is a former president of the Connecticut Young Insurance Professionals (CTYIP) and president of PIA-CT," Ryan says. "He encouraged me to go to a meeting and check it out, since he got a lot out of it when he was just starting in the industry. Ever since then I have been able to make a lot of professional connections with other brokers, vendors and carrier representatives, and in most cases have turned those connections into friendships."
While Ryan has gotten a lot out of his involvement with PIA-CT, it is the amount that he has given—not only to the organization, but also to his com-munity—that led to his nomination and selection as the 2020 PIA Young Insurance Professional of the Year.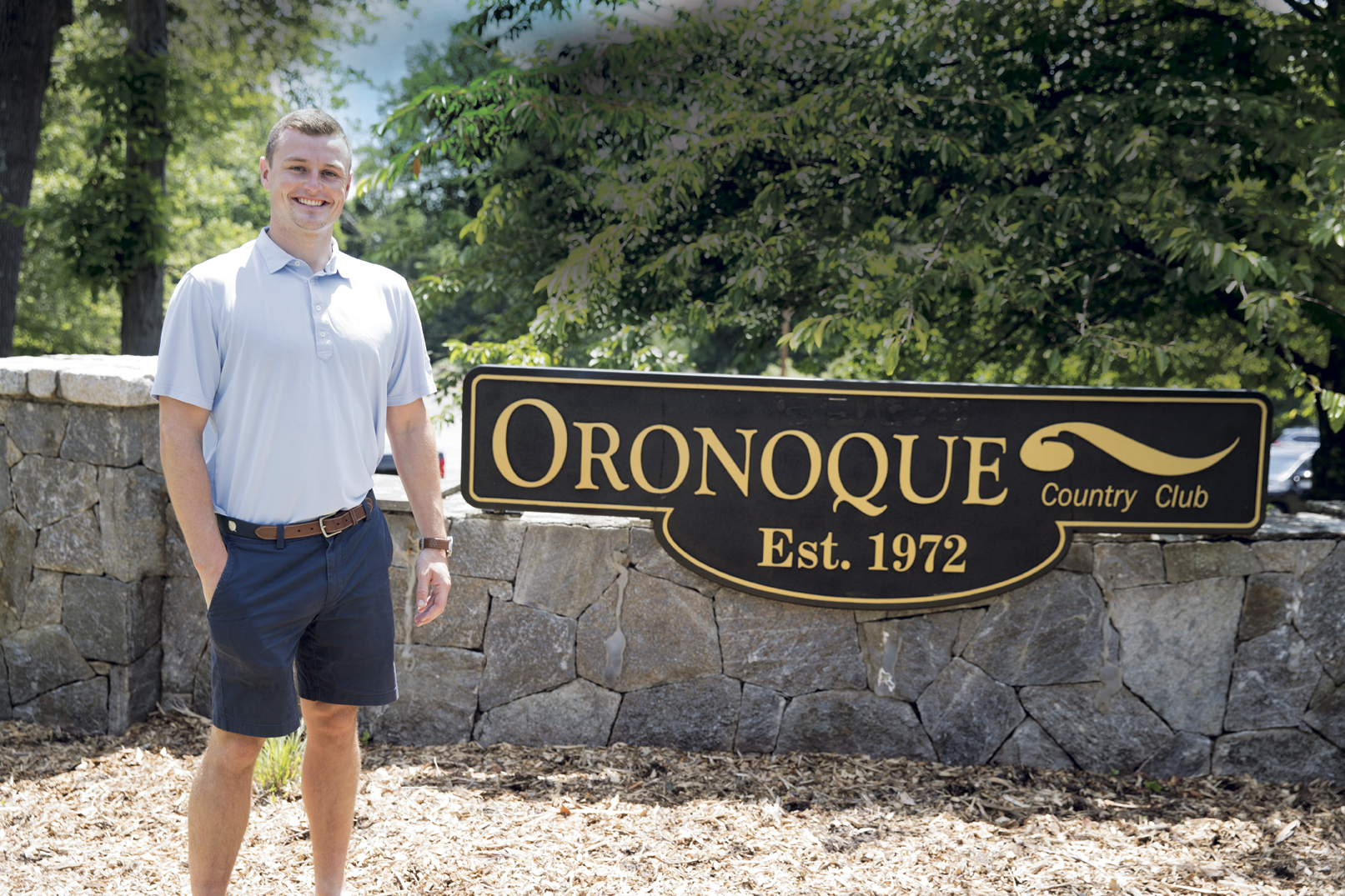 Involvement
This writer joined a social fraternity in college (yes, as an introvert I seethe irony in that statement), but it wasn't until I took leadership positions in my sophomore year that I truly began to see the value in belonging.
Ryan joined CTYIP in 2017, became vice president the following year, and was named the organization's Agent of the Year in 2019. Last year, he also joined the Connecticut Tech Council and even represented the CTYIP on Capitol Hill at the 2019 Federal Legislative Summit in Washington, D.C.
"It was one of the most memorable experiences of my career thus far," Ryan says. "We had an opportunity to meet with our elected officials and discuss with them current bills in Congress and how we believe they would have an effect on the insurance industry in our respective communities. It was really an eye-opening experience, and I hope to be included at the next Federal Legislative Summit."
Earlier this year, Ryan was nominated by Chubb to participate in its 2020 Rising Stars Program in Naples, Florida. "The goal of the program is to learn more about Chubb and what they can offer as a company, and also to build relationships with our Chubb counterparts," Ryan says. "It was also a great opportunity to network with producers from other agencies from all over North America."
Through partnering with Chubb and other carriers, Ryan has held roundtable discussions regarding topics such as cybersecurity and the ever-changing insurance market for local business owners.
As a member of CTYIP, Ryan serves on numerous committees, including for the Annual Holiday Party and Golden Gala, the organization's most anticipated event of the year, where he recruits sponsorships and invites attendees.
On the College Initiative Commit-tee, Ryan serves as the chairperson, where he plans and participates in panel discussions at local colleges to spark students' interest in insurance and risk management.
"I think more schools should offer courses in insurance and risk management," Ryan says. "I went to school about a half hour outside of Hartford, which is regarded as the insurance capital of the world, and really had never been introduced to property and casualty insurance or risk management.
"Knowing what I know now about the industry and how much opportunity there is to grow, the only thing I would have done differently is more actively pursued this career path earlier on. I think agencies of all sizes should consider creating some form of internship program with their local colleges."
While enjoying the outdoors and staying active in his free time, Ryan also gravitated toward becoming chairperson of the CTYIP Golf Committee. The organization's Annual Golf Outing at Lyman Orchards Golf Club in Middlefield attracts 130 to 140 participants each year.
Ryan's charitable involvement on the golf course even happens outside of insurance organizations. In 2017, he started a golf tournament at Oronoque Country Club in Stratford.
"I set up a small outing with about 12 of my hometown buddies," Ryan says. "We went out and played a two-person 'scramble style' tournament with prizes; it was very low key. The following year, Oronoque asked me to put together a similar tournament but with 20 to 30 people. At the time, I didn't think we would get that many people together, so I created a Facebook group with my friends and colleagues to see who would be interested. Fast forward to the day of the tournament and we had 64 golfers coming out for what was (jokingly) called 'The Second Annual Ryan Kelly Invitational.'
"After such a great turnout, I realized we had a good opportunity to raise some money, so in February of this year we put a board together," he continues. "We were hoping to host the tournament again this year and raise money for a local nonprofit/charitable organization in the community where many of us currently live or grew up. Unfortunately, the COVID-19 pandemic put somewhat of a halt to that, but we are planning something for this upcoming fall."
Ryan is also heavily involved throughout his community, serving on the board of directors for the Stratford Chamber of Commerce; the executive board for Thrive, Bridgeport Regional Business Council's emerging leaders group; the executive board of FUEL, The Greater Valley Chamber of Commerce's young professional group, and a volunteer for the Connecticut Gala for Parkinson's.
"Joining the PIA, Chamber of Commerce and other young professional organizations early in my career definitely helped me develop my personal and professional skills," Ryan says. "I did not have a lot of experience networking in a professional setting, and joining those organizations allowed me to meet individuals who have been in my shoes before, and to learn how to network and make connections whether it is at a board meeting, charity event, or happy hour."
Ryan stresses the importance of networking and building strong industry relationships, even with one's competitors. "I think it is beneficial because it gives us an opportunity to see where each individual is either struggling or where they are having success," he says. "More often than not, we are all dealing with the same day-to-day routines in terms of prospecting, handling renewals and everything in between. It is always interesting to hear someone else's perspective."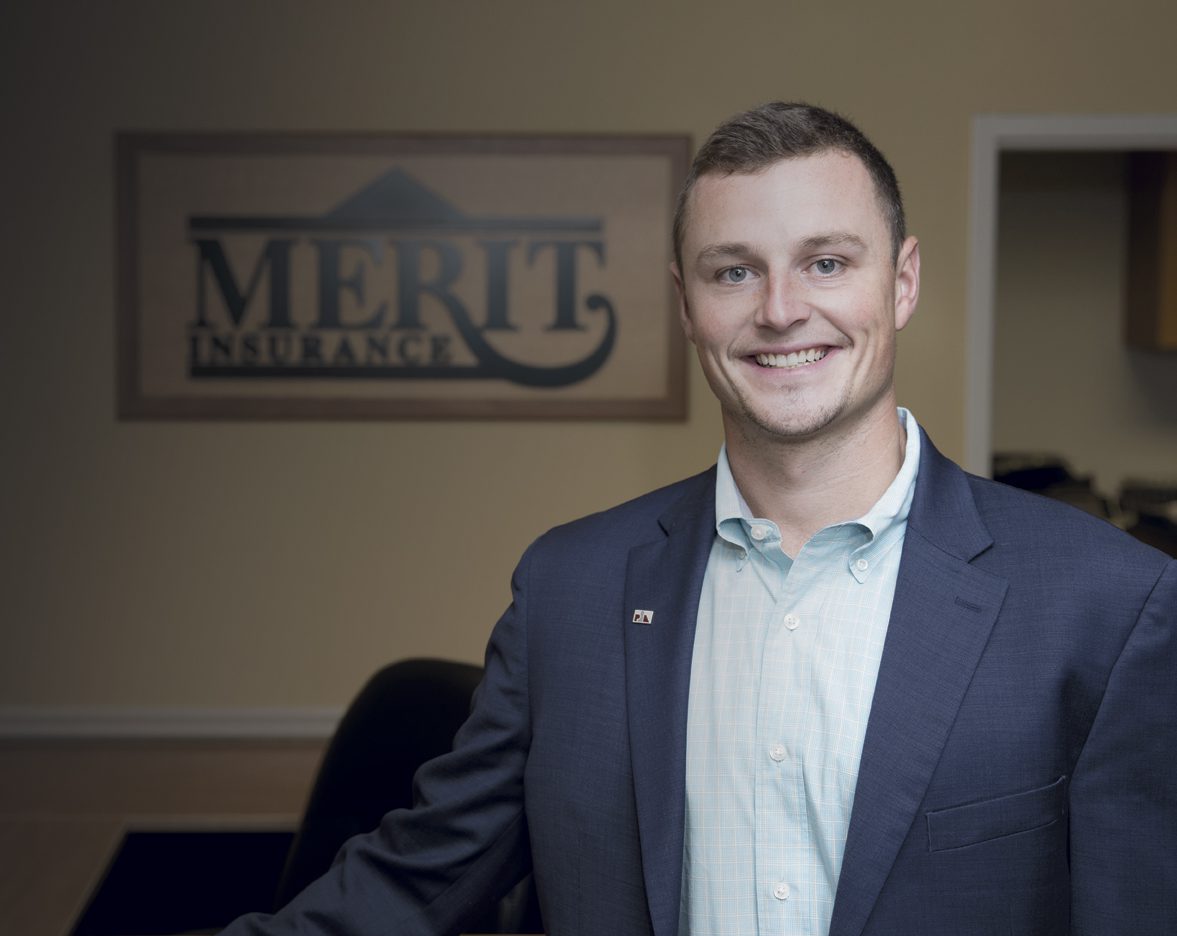 Kind words
Our conscious minds may constantly remind us what we think about ourselves, but it's pleasant to hear someone else's perspective. Those who have worked with Ryan in any of his volunteer efforts had nothing but positive things to say as part of his award application.
"It is rare today to find an individual who is truly dedicated to their work, their clients, their family and their com-munity," said Christopher J. Pia, chairman of the Stratford Chamber of Commerce and Stratford Town Council. "He is everything that a company and a client should want in their insurance professional. His community is proud of him."
"Ryan has been an exemplary com-munity leader, … always a thoughtful contributor to [our] discussions and is quick to volunteer to lead some of the council's monthly events," added Bill Purcell, president of the Greater Valley Chamber of Commerce.
"Ryan is thoughtful, personable and professional—qualities that all add to his effectiveness in his profession," said Laura Hoydick, mayor of the town of Stratford. "He possesses the dedication to his profession coupled with a unique sense of public service that rounds out a distinguished career which will only get brighter."
Insurance industry professionals echoed the statements.
"As a past recipient of the PIA National Agent of the Year award, I understand the commitment and dedication one must give to … clients, insurance carriers, fellow agents and the association to be considered for such a distinguished award. Ryan shows that commitment and dedication on a daily basis," said Timothy G. Russell, CPCU, senior member of the Russell Agency, LLC.
"Ryan has done an amazing job representing our industry in all facets of what a professional insurance agent should be, adding value to our cause, our association, our community and our customers," said Dan Stehle, territory sales leader at Chubb North America. "Ryan has developed his daily activities and his dedication to this industry and to his customers in a way that most other agents with his tenure have not. He has an extremely bright future."
Those who have known Ryan a long time also agreed.
"Ryan and I grew up together in Stratford, Connecticut," said Bryan Castelot, chief financial officer of Lax.com. "Not only does he have extensive involvement in charitable organizations, but his eagerness to take advantage of as many networking opportunities as possible is inspiring.
"As great as an individual may look on paper, the biggest testament of all to Ryan is the type of man he is. He possesses all the most important traits I look for in a friend and professional acquaintance: honesty, loyalty, integrity, responsibility, passion, reliability, self-discipline."
"I have known Ryan since he was in kindergarten, which he attended with my daughter," added Jim Benson, executive vice president and partner at Merit Insurance. "Ryan has consistently demonstrated strong character. The feedback I receive from my connections in the community regarding Ryan is 100% positive. I am proud to work with him and pleased that he is part of our team that will continue our legacy as a professional insurance agency that supports the local community."
A final note
Although Ryan Kelly "somehow ended up" in the insurance industry, he now does all he can to make sure others do too, and also participate in its local organizations. Ryan always takes advantage of networking opportunities, and being the recipient of this award is no different.
"It's an honor to be chosen as the PIA National Young Insurance Professional of the Year," he says. "Since the award was announced, I have made a lot of new connections within the industry. I have had a chance to have conversations with people who have won the award in the past and learn about their experiences. I have also been contacted by some younger producers who are just getting into the industry, and I have had a chance to give them advice on how to start out."
When it comes to networking, it's not about keeping score but rather helping others, a commitment for which this year's PIA National Young Professional of the Year award winner has been noticed. Rough Notes congratulates Ryan Kelly on this accomplishment.