AGENCY PARTNERS
WHEN THE GOING GETS TOUGH
The tough keep growing, thanks to interactive virtual sales training
By Dave Willis, CPIA
In the middle of March, I was in Cape Coral, Florida, with a few dozen insurance agency professionals who were knee-deep in focused sales training being presented by The Sitkins Group.
My Boston Red Sox were scheduled to play the next afternoon at JetBlue Park—Fenway South, as it's called—in Fort Myers, the next town over. And I planned to catch some or all of the preseason game after the training ended at midday.
Then the unthinkable happened: Major League Baseball announced spring training would be halted.
Four months later, pro baseball "summer training" is underway, but what about the folks at Sitkins? They didn't miss a beat. In a matter of weeks, they had recast their next-up training regimen from a hybrid onsite/remote event—which opened with a group class on site followed by remote work and then a reconvened in-person close—to a full 12-week online offering.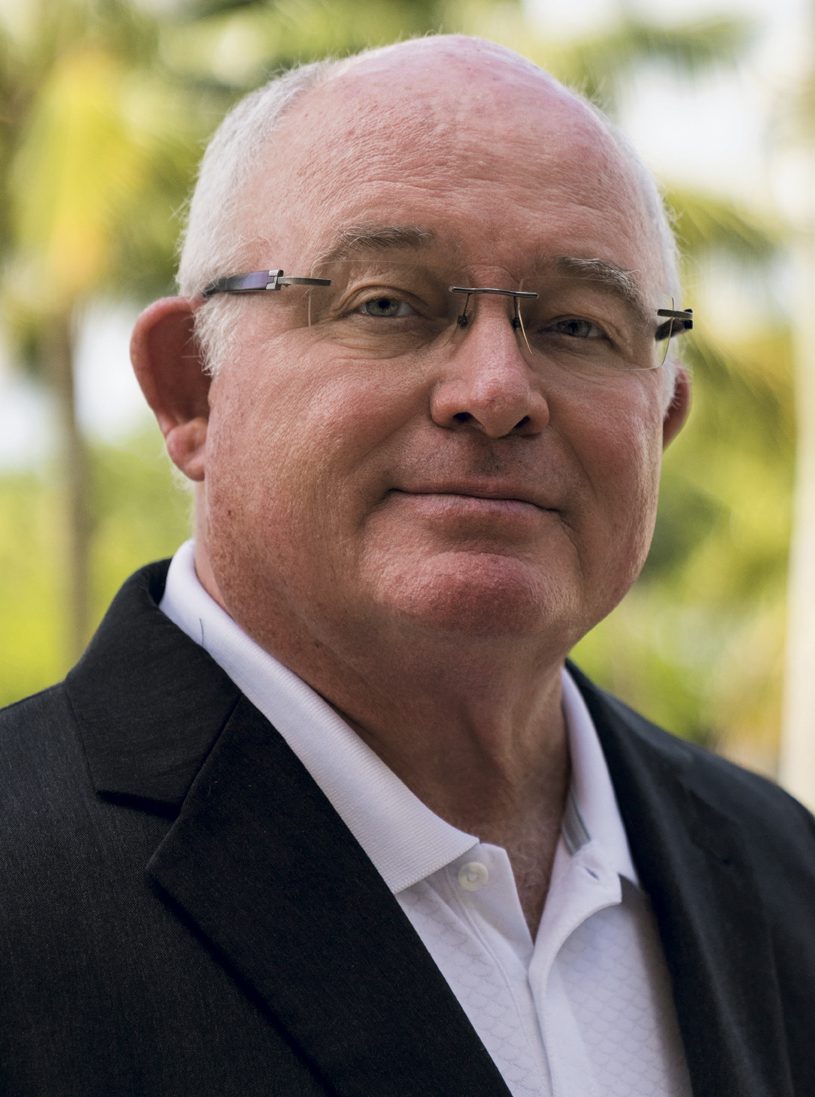 The pivot
The online course was all video based, of course, complete with live, interactive attendee breakout sessions and homework for participants.
The presenter part of the shift was not a big challenge. The Sitkins Group is no stranger to the concept of remote engagement. Agency Vice President Brent Kelly lives in Illinois and delivers a good chunk of his consulting from there. Company Founder and Chief Executive Officer Roger Sitkins similarly works from outside the office much of the time and often provides remote online education, training, consulting—and even operational management. In fact, of the firm's half dozen-plus employees, only one works exclusively in the Fort Myers office.
With the pandemic taking place in 2020 rather than several years earlier, technology was fully ready to meet the needs of a workforce whose travel had come to a screeching halt and who were increasingly familiar and comfortable with the notion of doing things remotely. For attendees, it was basically a matter of flipping a switch—from on site to online.
The initial coronavirus-era Sitkins Group offering was its ProFit Sales Training. In addition to staff-led presentations, each of the dozen 90-minutevirtual gatherings feature interaction, small-group breakout sessions and live participant discussion.
"A few times during each class, we give producers a chance to share personal experiences so they can learn from each other—much like we do in on-site sessions where attendees are gathered around tables in a meeting room," Kelly says.
"The technology we use makes these small-group conversations seem just like we're sitting across from each other in real life," Kelly adds. "This inter-action not only goes a long way in delivering and reinforcing learning, but it also helps participants build relation-ships with peers from around the country who can become part of their personal network for years to come."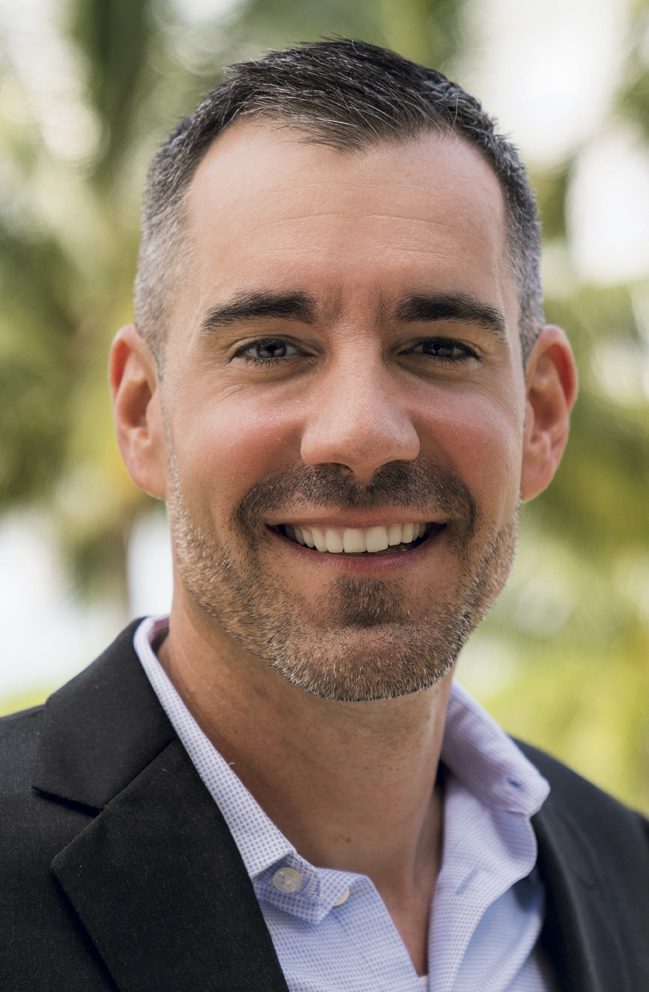 Finding value
Attendees are seeing benefits in the training. Some shared lessons learned as well as challenges faced.
Implementation challenges participants have encountered when going through the sessions run the gamut, from "maintaining or achieving consistency" and "get[ting] the plan out in front and stick[ing] to it daily, even when distractions occur" to "… modifying my schedule and routine to create the best ROT (return on time)" and "shifting my mindset … to work on results vs. activities related to current clients … and having a more strategic approach [to prospecting]."
Top lessons learned include the value of going deep when learning; the 80/20 rule and how that applies to customers; the importance of not setting limitations and having a targeted POD (point of differentiation) strategy; and eliminating "head trash" and getting back on track to be a million-dollar producer.
Stasha Reed, agent with WADF Insurance Group in Wenatchee, Washington, describes herself as someone who normally likes in-person learning opportunities better than virtual. But, she says, "I am very engaged in all of these classes. … I find the roundtables to be valuable."
Colby Spivey concurs. "I was wondering how [the roundtable discussion] would work, but it's been one of the things I've enjoyed most so far," he says. Spivey, who is a producer at Spivey Insurance Group in Indian Trail, North Carolina, points out that the exchanges are helpful in showing how other classmates are becoming successful and in what areas they seem to struggle.
"I am enjoying the virtual training," says Donna Lyons, a producer at Peabody Insurance in Fenton, Michigan. "I love the breakout sessions and being able to talk to other agents who are having the same issues as I am."
According to Jeremy Longshore, a commercial account executive at Trustpoint Insurance in Roanoke, Virginia, "The work-books and the interactive nature of the sessions help to keep my attention. Plus, the training is much more affordable from a budgeting standpoint and in terms of travel time commitment." He describes the workbooks as "very simple to follow and on point with what is discussed and explained."
"The workbooks and interactive nature of the sessions help to keep my attention. Plus, the training is much more affordable from a budgeting standpoint and in terms of travel time commitment. [The workbooks are] very simple to follow and on point with what is discussed and explained."

—Jeremy Longshore Commercial Account Executive Trustpoint Insurance
"The virtual aspect has been very comparable to being in person, especially with the frequent breakouts," says Gregory Steele, producer at Construction Risk Partners in Boston. "COVID-19 has changed my mindset on being able to work efficiently from remote locations, and this virtual seminar is no different. It's been seamless … ."
Future focus
In another place and time—like one without a pandemic affecting nearly every facet of our lives—launching a virtual offering like The Sitkins Group did when the alternative is three or four days on the Florida Gulf Coast might have been more of a challenge. But as they say in theater—and in business in general—the show must go on.
"Just because insurance agencies can't send staff to off-site meetings doesn't mean their needs have changed," Sitkins says.
"In the times we're living in, it's as important as ever, and maybe more so, that producers make use of every tool possible to grow their business," he adds. "They need training that is relevant and practical and makes an immediate positive impact."
Sitkins says that the goal is to help attendees improve their skills right out of the gate, which helps their agencies increase revenue and profits quickly. He believes that the use of a live, online format makes the sessions as engaging as they are informative.
"Attendees get the benefits of a live experience—personal engagement with presenters and other students that can be so valuable in learning things—but they get it without having to spend time away from the office or money to travel somewhere," Sitkins notes.
The next program begins in September 2020. For information, visit www.sitkins.com/profit.