COVERING THE CHASM
Disability insurance fights for its share of the voluntary market
By Thomas A. McCoy, CLU
Everyone in the workplace has at least one thing in common: They receive a paycheck. Along with it, they share the risk that an injury or illness could eliminate that paycheck. Disability income insurance provides personal risk management for this exposure—a safety net underpinning all of an employee's current expenditures and his or her savings for the future.
Disability income competes with several products for shelf space in an employer's benefits menu and in an employee's voluntary products shopping cart. Some product choices—such as critical illness, accident and hospitalization—are seen as filling gaps in an employer's medical insurance. What disability income fills is more like a chasm—the loss of a paycheck.
The chasm is real. According to the most recent Aflac WorkForces Report, 44% of employees could not go more than about three weeks without a paycheck, including 20% who live week to week. Yet the risk remains unrecognized by large numbers of potential buyers. According to the Council for Disability Awareness, 51 million working adults in the United States have no disability insurance outside of the long-term coverage provided through the Social Security program.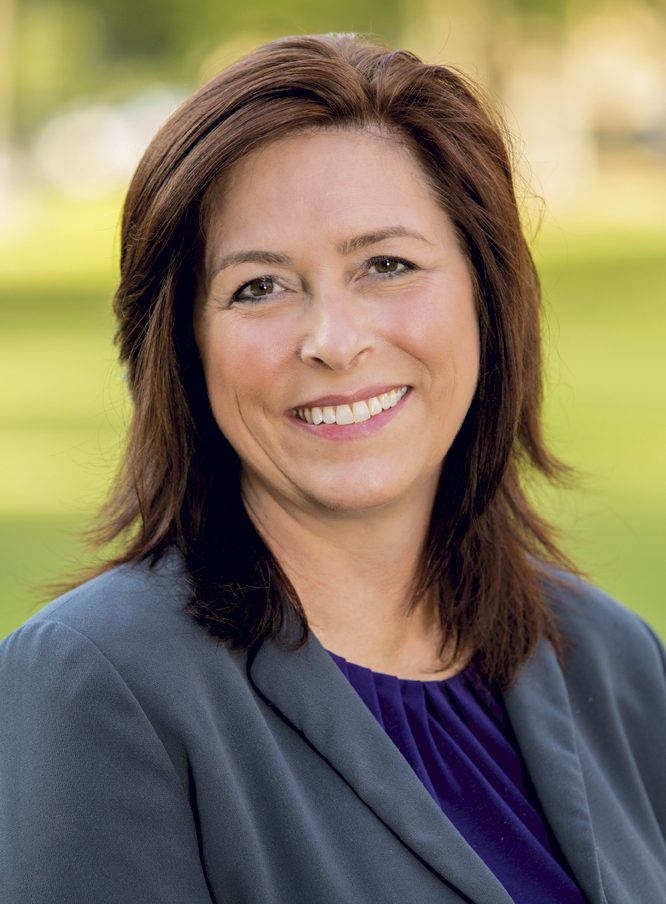 Growth of disability insurance in the voluntary market has been steady but not spectacular. Eastbridge Consulting Group reports that voluntary short-term disability had a compound annual growth rate of 3.3% over the last decade; voluntary long-term disability grew at a 4.4% rate. Growth was stronger in the most recent year (2018): 5.5% higher for short-term disability and 5.7% for long-term disability.
Executives of insurers in this market say that the primary barriers to the purchase of voluntary disability income insurance are misconceptions among employees about the need for coverage and competition from other voluntary products. Product education, they say, is essential to help employees understand the coverage and how it fits with their other needs.
"Employees understand the need to protect their paycheck as an abstract concept, but they don't typically understand disability insurance and how it works," says Joe Sitarz, assistant vice president, voluntary sales, of Reliance Standard Life Insurance Company. "While awareness has grown with the recent proliferation of state-sponsored paid family and medical leaves, so has confusion."
John Thornton, executive vice president, sales and marketing, of Amalgamated Life Insurance Company, says one common misconception about disability insurance is that you don't need the product when you are young. "Clearly, older individuals see the value in having disability insurance more than Generations X and Y do."
"Other common myths about the disability risk," Thornton says, "include: 'The odds of my becoming disabled are low'; 'Workers compensation will provide coverage'; 'Women don't need it as much as men'; and 'The Social Security disability program takes care of the risk.'" Amalgamated Life has product specialists on hand at the worksite to help dispel some of the myths and answer participants' questions as coverages are introduced.
Sitarz says, "The key barrier to disability purchases by employees often is prioritization, pure and simple. Employees prioritize the coverages they know they will use, like medical, dental and vision insurance." Funding beyond those core voluntary coverage options "can be an emotional decision even more than a financial one," he says. "For example, someone with a family history of cancer may spend money on a critical illness policy and overlook the value he or she would get from disability income protection."
Aflac offers an optional rider with its voluntary disability plan that serves as an answer to a common objection to disability by plan participants—that they will never need to use their disability income coverage. Wendy Herndon, second vice president, product solutions at Aflac, explains.
"For plan participants who purchase the rider along with our individual short-term disability product, if they go five years without having to file a claim, they receive $1,000 back from Aflac. For insureds who are disabled during the five-year period, we reduce the $1,000 by the amount of the disability claim paid out. And even if the disability claim payments to an insured exceed $1,000 over that five-year period, the insured still will receive $100 back."
Herndon says that in constructing a benefits menu, Aflac considers disability income "the first line of defense" as a protector of employee income. She says about half of the company's plan sponsors that offer disability in the workplace also offer other Aflac products.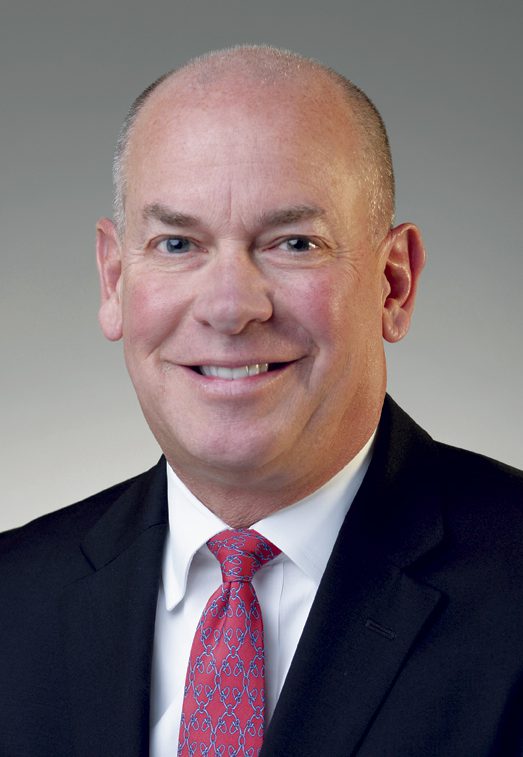 "Our agents and brokers work consultatively with the employer to determine what products will best meet their employees' needs and how best to communicate product features to participants. Then they meet with plan participants in group sessions or one on one to educate them and help with their enrollment choices."
At Reliance Standard Life, a team of voluntary market coordinators—licensed, certified, salaried full-time employees of the company—is responsible for disability product education and enrollment support for most clients and locations. "They provide counsel to eligible employees as well as administrators and brokers about the need, value and applicability of disability insurance," says Sitarz.
He notes that Reliance Standard uses communications tools such as posters and payroll stuffers, newsletter articles, videos and webinars. These tools are customized to the needs and unique characteristics of each group.
Sitarz continues, "The biggest challenge is having the opportunity to educate and communicate directly with the employee and, to a degree, with the employee's insured spouse. Access to the employee is governed by the employer and often driven by unrelated parameters such as timing and enrollment method or platform."
Disability insurance has been available in the workplace for decades, either as employer- or employee-paid coverage. Financial wellness programs have been around only a short time. Disability providers say that employers with financial wellness programs tend to be strong supporters of disability insurance for their employees.
"If an employer is already offering a financial wellness program, disability protection just naturally fits into that conversation," says Herndon. "Disability provides an effective way for employees to have additional financial protection and peace of mind."
Thornton agrees. "Employers with financial wellness plans recognize that employee wellness is not just for the employee's benefit but the company's as well, so they are very supportive of disability coverage for their employees," he says.
Sitarz suggests, "One way employers can encourage employees to invest in disability insurance is by offering a core buy-up plan in which the employer funds a minimum increment or level of coverage and offers the employee the option to increase the benefit through payroll deduction. This provides some visibility for the coverage option, similar to a 401(k) match, and can help start valuable conversations."
Looking to the future
The rapidly expanding voluntary insurance market has created both opportunities and challenges for disability marketing. Thornton says the overall growth in voluntary products will help raise awareness of the need for disability insurance.
"Today more than 42% of employers offer voluntary products at the worksite, including disability insurance," he notes. "This percentage has been steadily rising as more employees get an accurate understanding of voluntary products and their importance. Today's workers want to control their benefits selections, and we see that trend continuing over time," Thornton says.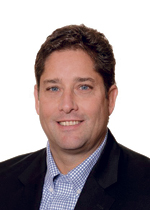 On the cautionary side, Sitarz points out, "With more and more voluntary benefits being offered to employees, there is only so much shelf space. Traditional benefits like disability and supplemental life are crowded next to newer benefits like accident, critical illness and hospital indemnity coverages. Meanwhile, contemporary lifestyle benefits like ID theft, legal/estate planning, pet insurance and other services are all fighting for consideration and limited discretionary dollars."
Another trend Sitarz foresees as possibly affecting disability income sales "is the proliferation and eventual consolidation of enrollment and benefit administration platforms. These private online marketplaces have the opportunity to promote products like disability that require more education, but in practice they can and do limit products and carriers according to criteria that may not have anything to do with the employees. Which carriers and coverages will be successful in an electronic environment? Time will tell.
"One possible bright spot for disability sales is the economy," Sitarz continues. "If the economy remains strong along with the job market, employers may revert to paying for disability insurance as a core benefit to help attract and retain valuable workers. Employer-paid short- and long-term disability insurance can be powerful tools against turnover and lost productivity, which can have a crippling effect on employers of all sizes and industries."
One thing that won't change is the need for employees to protect themselves from loss of income due to a disabling injury or illness. The risk comes from a person's role in the workplace, so the workplace is the logical place to address that risk. The need to educate employees about this risk will be ongoing.
"We know that benefits education continues to be a challenge for agents and brokers and employers," says Herndon. "Our WorkForces Report research has shown that industry-wide only about one-fourth of employees are confident in their benefits choices, and nearly a third of them said they need more information before their next enrollment in order to be confident.
"Even though disability coverage has been around for a long time, there's an opportunity to do a better job of educating employees and employers on the need for short-term disability coverage. We're committed to simplifying the message about the need for disability and helping employees understand what protection is right for them," she concludes.
For more information:
Aflac
www.aflac.com
Amalgamated Life Insurance Company
www.amalgamatedlife.com
Reliance Standard Life Insurance Company
www.reliancestandard.com
The author
Thomas A. McCoy, CLU, is an Indiana-based freelance insurance writer.