CRITICAL ILLNESS: GROWING AND EVOLVING
Product's growth is driven by employee financial needs and employer concern
By Len Strazewski
Heart attack, cancer, stroke and long-term degenerative diseases like Alzheimer's and HIV infection are among the most expensive diseases to treat, and employees with high-deductible health plans (HDHP) may face an unexpected problem: They may not be able to afford their deductibles and co-pays when they have a need.
Critical illness insurance, a voluntary supplemental benefit that provides lump-sum payments for medical treatments and other expenses, is one way that employees can fund care that is not covered under their employer-paid health benefits.
Agents and brokers are promoting voluntary benefits more than ever, and critical illness insurance sales are growing rapidly as employers recognize their employees' need for supplemental coverage to fill major medical insurance gaps. According to a 2019 LIMRA report, critical illness insurance premium volume increased 21% to about $1.7 billion from about $1.4 billion in 2018.
Critical illness insurance is not new. More than 30 years ago, insurers began marketing a narrower product that focused on cancer and related treatment expenses incurred mostly on an in-hospital basis. The coverage was considered a poor purchase since most cancer treatment expenses were not the result of hospitalizations.
Agents and brokers found the coverage hard to market on an individual basis, and it was difficult to convince employers that their employees had an unmet need. Cancer insurance is still available, but the coverage has been superseded by critical illness insurance that responds to a broader range of needs.
Insurers say that the evolving product covers more illnesses, and motivated agents and brokers who can explain the product are making critical illness insurance available to more clients.
"Critical illness remains a top voluntary product," says Alan Hirschberg, vice president, supplemental health products at MetLife. "Employers continue to include critical illness in their benefit offerings, especially as high-deductible health plans have become more common. Making voluntary benefits such as critical illness easier to understand, while at the same time making it easier for an employee to receive a benefit, is an ongoing commitment by carriers."
MetLife is one of the largest marketers of critical illness insurance, according to LIMRA research, with $83.3 million in sales last year and about 19% of the market.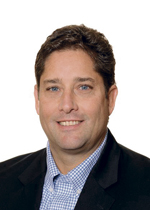 Among new features offered by MetLife are guaranteed issue for higher benefit amounts—which eliminates medical questions—no waiting periods and an expanded list of health screening tests that are covered without a disease diagnosis. These features are more common in the market today than they were even five to 10 years ago, Hirschberg says.
But the key driver of growth is the growing employee need, he notes. "Employees want the confidence to know that the voluntary benefits they enroll in can fill the financial gap in their traditional health benefits. They want to stay up to date with the constant changes occurring with their health benefits, so designing and offering a voluntary benefits package—including critical illness, accident and hospital indemnity insurance, that can keep up with the evolving needs of employees—is key to the value that voluntary benefits bring to the workplace."
Reliance Standard is a relatively small underwriter of critical illness insurance but one of the fastest growing. The insurer reported about $6.5 million in premium last year, up 219% from the previous year.
Joe Sitarz, assistant vice president of national voluntary sales, describes a market that is evolving rapidly in both features and marketing approaches. "The market is changing quickly, and a lot of agents and brokers want to sell voluntary benefits," he says. "And the coverage itself is constantly developing. Guaranteed issue is an important feature, and there are more covered events."
The trend is likely to continue as insurers respond to agents and brokers and their clients and add more features, rethinking their plan designs every three or four years. Sitarz, however, agrees that recognition of a growing need for more insurance to fill gaps and pay uncovered costs is the real impetus behind the growth in the market.
"Employers are trying to contain costs, which is why HDHPs and Health Savings Accounts have become so popular with employers," says Sitarz, "but employers are still aware that their employees are facing higher costs and are concerned about their security."
Voluntary supplemental benefits are one way employers can provide coverage choices to employees who need greater security and not increase their corporate benefit costs, but they feel responsible for the quality and security of the products, he says, as well as how they fit with employer-paid benefits.
Sitarz says employers need to look at their workforce demographics to identify what kind of and how much supplemental coverage they should provide, and they should look to their agents and brokers for expertise in the market, including an analysis of the security of their carriers.
Another key to sales growth is communication and education, insurers say, and agents and brokers play a powerful role in educating employers about the growing need and then working with employees on their decisions and enrolling them in their choices.
Agents and brokers must communicate and educate employers about the need for the coverage as part of a comprehensive employee benefits strategy, Hirschberg says, adding that critical illness should not be just an add-on. Then the insurer needs to support employee enrollment with creative collateral media.
"The broker should consider, in conjunction with his or her client, what that employer is looking for in healthcare—such as cost, deductibles, and networks—and identify what gaps present themselves given the employee population," Hirschberg says.
"Then show how voluntary benefits like critical illness insurance can complement an employer's suite of benefits to reach those goals. Crafting a story that is unique to that employer, based on what they are looking to achieve on behalf of their employees, helps employees understand where voluntary benefits fit and shows their value," he adds.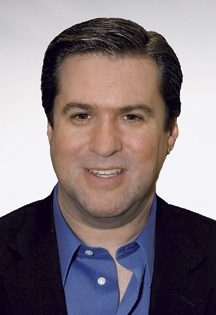 MetLife, for example, has a library of materials to help agents and brokers educate clients and promote voluntary benefits like critical illness insurance. "Brokers should ask their carrier whether they have a dedicated team of experienced communication specialists whose job is to work with customers to ensure that the marketing strategy that is developed resonates with their employees," Hirschberg says.
Sitarz says the insurer often works best as an enrollment organization when there's a strong partnership between the employer and broker. When agents and brokers have employee data and perspective and share it, the insurer can become creative and effective with decision-support materials and processes.
Reliance Standard emphasizes creativity in its media choices. A recent video featured comic book-style artwork, telling the story of expanding financial demand for healthcare. The video identifies the needs employees have beyond their employer-paid benefits and drives interest in voluntary supplemental coverages.
Sitarz says employers need to make it clear that they support the coverage and that it fits with other income protection products, such as short-term disability and programs like FMLA and paid family leave.
Sitarz cautions that communication and education don't end with the open enrollment schedule. Employers, often through their agents and brokers, need to communicate with employees throughout the year.
Service—including online communication, call centers and claims management systems—support the voluntary supplemental insurance process, and insurers need to make the claims process simpler and faster.
Reliance Standard recently revamped its claims process, making claims submission mobile friendly for easier access and faster claims payment, Sitarz concludes.
For more information:
MetLife
www.metlife.com
Reliance Standard
www.reliancestandard.com
The author
Len Strazewski is a Chicago-based writer, editor and educator who specializes in marketing, management and technology topics. In addition to contributing to Rough Notes, he has written on insurance for Business Insurance, Risk & Insurance, the Chicago Tribune and Human Resource Executive, among other publications.