CRITICAL ILLNESS: GROWTH MARKET, EVOLVING COVERAGE
Reliance Standard's flexible coverage focuses on client needs
By Thomas A. McCoy, CLU
In one respect critical illness insurance is like umbrella insurance in the property/casualty field. You hope you'll never need to utilize it, but the reassurance of having it is worth a lot. If an employee does experience a serious medical event covered under a critical illness policy, being able to draw on policy coverage eases a difficult financial burden at a difficult time.
Critical illness insurance (C.I.) in the workplace is in growth mode, partly due to factors driving all voluntary supplemental health products and partly due to its own unique and evolving sales features. Industry-wide voluntary critical illness insurance grew by 21.1% in 2017, according to Eastbridge Consulting Group's 2017 U.S. Voluntary/Worksite Sales Report. C.I. sales topped $673 million in 2017, representing 8.3% of the total voluntary/worksite market.
Reliance Standard, a subsidiary of Tokio Marine Group, doubled its C.I. sales between 2012 and 2017, according to Len Cavallaro, the company's assistant vice president, voluntary operations. "More brokers are recommending critical illness, and more employers are including C.I., both stand-alone as an employee-paid option and bundled with other voluntary/supplemental health plan offerings," he explains.
Cavallaro explains how critical illness is contributing to the groundswell of growth in supplemental health products and how marketing trends will influence further growth.
"Awareness of the product as a group platform option has grown over time, which is necessary as a starting point," he says. "When the overall talk turns to how to mitigate out-of-pocket expenses with elective ancillary coverages, critical illness is part of the discussion along with the other supplemental health lines."
Claims incidence is lower for critical illness than it is for hospital indemnity and accident policies, Cavallaro points out. "Critical illness doesn't truly operate as a gap coverage in that it does not align as directly to a specific medical cost as do accident and hospital indemnity insurance. Still, the growing incidence of high-deductible health plans and the increased association between C.I., accident and hospital indemnity plans can cause people to consider C.I. coverage as a means to reinsure their medical deductible."
Another factor in C.I.'s growth—and the growth of other voluntary products—has been the increased use of benefit administration platforms, Cavallaro points out. "The proliferation and popularity of benefit administration platforms have made it easier for employers to offer as many voluntary lines as they believe may be of interest, with no direct cost. So that barrier has been largely removed." A tight job market has been instrumental as well, he notes.
In recent years Reliance Standard has ceased grouping its critical illness coverage triggers and benefits into legacy categories such as heart disease and cancer. Instead, it has created stand-alone triggers, adding coverage for several new diseases or conditions. Among the new coverage triggers are benign brain tumors, Alzheimer's, multiple sclerosis, Parkinson's disease and motor neuron diseases, such as ALS.
"Our current plan design allows maximum flexibility across 28 separate triggers so employers can build the plan as broad or as targeted as desired, based on the characteristics of their work force," Cavallaro explains. "Removing categories also ultimately helps the insured access benefits, particularly if subsequent or recurrent coverage comes into play.
"The flexibility of our new C.I. plan design offers, among other things, the ability for an employer or broker to work with our experts to design an offering to a predetermined, desirable price point. This has the potential to increase employee participation levels."
Portability of coverage is considered standard, if not required, in the critical illness market, Cavallaro observes. "It is very popular among plan sponsors and brokers, although we have not seen a lot of covered employees porting their coverage," he says.
Benefits for reoccurrence of a critical illness likewise have become standard in the market, he points out. "Our ability to tweak subsequent and recurrent benefits according to benefit percentages and time horizon is potentially a point of differentiation for us," he says. "However, we have yet to see frequent customization of this feature."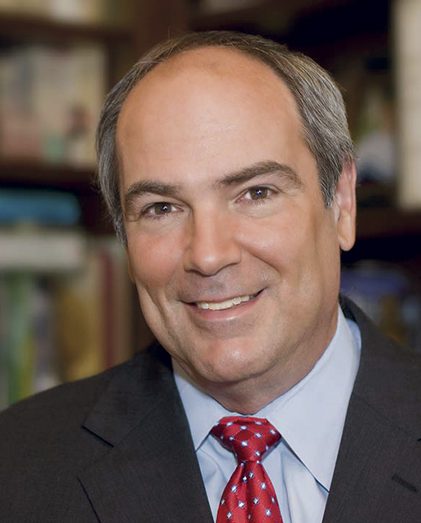 Enrollment is key
"The most interesting factor we see potentially impacting product evolution and sales is the relationship between the plan design and the enrollment experience," Cavallaro emphasizes. "In short, a critical illness product can be only as complex and robust as the eligible employee has ability to understand and evaluate it."
For this reason, he says, "As online benefit administration platforms have proliferated, these platforms emphasize streamlined plan designs and limited customization to help increase participation and understanding."
Some individual plan sponsors can be exceptions, he points out. "In environments that will sustain more dialogue, interaction and contextual decision support, carriers can bring richer, more variable plans to the table for consideration."
Describing Reliance Standard's enrollment approach, Cavallaro says, "We believe in human intervention and counsel. That's why we field salaried, certified voluntary benefits experts to help design and enroll plans nationwide. This commitment to expert advice doesn't change based on enrollment medium (electronic or paper).
"Strategically, we structure our offering to be as easy as possible to understand and access," he adds. "We don't ever recommend offering 'high' and 'low' plan designs with different triggers, but rather a single plan design with a generous guaranteed issue amount and limited benefit bands—usually $5,000 or even $10,000 bands, to avoid too many choices."
The company offers C.I. amounts ranging from $5,000 to $50,000 for employees and spouses, with dependent coverage also available. "Our guaranteed issue amounts are averaging $30,000 for covered employees and nearly that on average for spouses, while the average benefit amount elected is $10,000, regardless of guaranteed issue," says Cavallaro. "We believe this is in line with the market and somewhat higher than the average benefit amount of five years ago.
"We produce a wide variety of decision support tools, including video, and customize at virtually any size group," Cavallaro adds. "Finally, we participate in literally dozens of online enrollment and benefit administration platforms nationwide, and have been successfully tailoring streamlined plan designs for ease and speed to market."
Once a diagnosis covered by the critical illness policy has been made, benefits are payable as an up-front sum that can be used for any purpose, from paying medical bills to covering myriad other related but non-medical costs. "Our claims process includes 100% medical review within five days of completed claim," says Cavallaro. "Our benefit waiting period and preexisting condition limitation are variable and optional, with a growing trend among employers to remove both of these plan features."
C.I. in a bundle
A recent trend in critical illness insurance marketing is the bundling of C.I. with other supplemental health products, notably accident and hospital indemnity. Cavallaro sees the trend as potentially promising, but provides a few words of caution.
"There are various levels of bundling and various ways to make it work," he says. "Our product portfolio features three robust policies for each of these coverages (accident, hospital indemnity and critical illness), which means you can illustrate the benefit of bundling and streamline the decision support process, but you cannot restrict a member from electing one or two of the lines instead of all three.
"Some competitors have fairly thin critical illness riders on their group accident or hospital indemnity so that the offering looks like a bundle to the employee, but doesn't have the depth or flexibility of our products," he adds.
"We have had some success with it, particularly with larger groups and younger work forces," Cavallaro notes. "In our experience, the employer's depth of understanding and engagement with its employees is the single largest variable contributing to the success of a bundling strategy. If it's just meant to be a shortcut, the results are not materially different."
He continues, "We are seeing increased interest in the bundling of supplemental health plans, which likely means the enhancement of group accident and hospital indemnity products to include critical illness riders to approximate a bundling strategy. As technology improves, we envision advances in claims coordination across multiple benefit offerings to make administration easier and payment faster."
Cavallaro also sees evidence of some interest in employers contributing to the costs of critical illness coverage in benefits plans. "We are seeing growth in interest, but not really execution of employer contributions," he says. "Since C.I. is not really a gap filler per se, the employer is less motivated to offer base coverage as a means of easing the transition to a high-deductible medical plan (or simply raising the deductible). But brokers and employers alike respond favorably to the option of creating a contributory plan, and we do see it on occasion—less than 10% of the time."
Having a product that is compliant with Health Savings Accounts (HSAs) has been important to Reliance Standard's marketing of critical illness. "Early in our product development journey, brokers and other market experts expressed a strong preference for HSA-compliant plan designs," says Cavallaro. "Even when an employer doesn't sponsor an HSA-associated medical plan, there's the possibility a covered spouse has one at his or her workplace, making the compliant critical illness plan an important feature."
Even though most people become more aware of the prevalence of serious medical conditions as they get older, critical illness can appeal to a wide range of age groups. That's because it is purchased less in anticipation of being used and more on emotion than are other supplemental health coverages, Cavallaro says.
"For example, someone of any age with a family history or recent experience with cancer could be more motivated to buy critical illness than a much older triathlete," he notes.
To capitalize on the burgeoning opportunities in the critical illness market, Cavallaro says his firm's sales team "will be working with brokers to help them develop recommendations for their clients that meet their needs for price and product to provide optimal value for their customer, the employee."
The author
Thomas A. McCoy, CLU, is an Indiana-based freelance insurance writer.