DEMYSTIFYING WORKERS COMP
For agents who understand the coverage, it can be a great entrée to writing the total account— and saving clients substantial money
By Elisabeth Boone, CPCU
Complex, confusing, challenging … and absolutely essential for employers. We're talking about workers compensation insurance, a vital necessity that most agents sell and most clients buy without having more than a vague idea of how the coverage works—let alone how to control its cost.
That's the bad news.
The good news is that Preston Diamond, an acknowledged authority
on all aspects of workers compensation, is helping agents fill the knowledge gap with training provided by the Institute of WorkComp Professionals (IWCP), which he cofounded in 2001. A former agency owner and producer, Diamond has devoted decades of his long career to demystifying comp for agents across the country. To gain insight into the opportunities in comp for agents and how they can help their clients control costs, we spoke with Diamond and his colleague Kevin Ring, MWCA, lead workers compensation analyst at IWCP.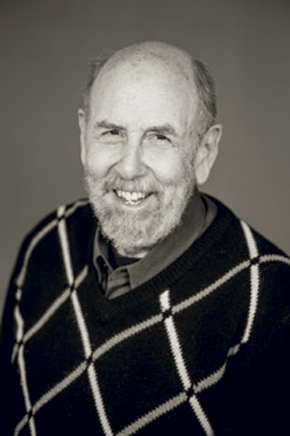 Over the decades, workers comp has faced a host of challenges that sent loss ratios soaring and left insurers awash in red ink. More recently, however, the line has posted some impressive statistics. According to the National Council on Compensation Insurance (NCCI), the 2017 combined ratio was 89%, the lowest since the 1950s and a five-point decline from 94% in 2016. NCCI reports that almost half of the states for which it provides rates experienced double-digit rate decreases in 2017.
Asked what might account for these results, Ring says much of the credit goes to dramatic improvements in workplace safety, starting with the launch of the Occupational Safety and Health Administration (OSHA) in 1971.
"That was the impetus for employers to begin to focus on creating a safe environment for their workers," he says. "Today insurers and agents are communicating and working with employers not only to build a safety culture but also to bring injured employees back to work on a timely basis." Among larger employers, Ring observes, robots and wearable technology are gaining traction as a means of preventing injuries or mitigating their impact.
The rules of the game
Diamond and Ring believe that for agents to succeed in the challenging workers comp market, they need formal, in-depth education and training. IWCP's programs are designed primarily for agents whose clients run companies with between 10 and 400 employees.
"We train, teach, and mentor independent agents to understand workers compensation and sell the coverage to their clients," Ring says. "Workers compensation is a game of rules, and our goal is to teach agents the rules. The number one challenge that employers face in workers compensation is completely invisible to them: In most cases their agents do not know or understand the rules.
"To a disturbing extent, agents accept what an insurer says with respect to the classification of a business, the experience modification, and other factors that affect the insured's premium rate," he adds. "We try to arm agents with the knowledge of how the system works: how to classify the business correctly, how to classify the individual employees, how to make sure that the premium audit is based on accurate information, and how the rating bureau calculates the experience mod.
"We also train the agent in how to explain these procedures to the employer in language that he or she understands rather than using insurance jargon," Ring says.
"The employee doesn't know that workers comp is first-dollar, 100% coverage so may decide not to report the injury or go to the doctor."
-Preston Diamond
"Our training has three key goals," he explains: "to help agents write more business, get better results for their clients, and turn their promises into performance so they can keep those clients for life. We know from our experience that if an agent can get in the door with workers comp, there's a strong likelihood of eventually taking over the whole account."
Knowing the rules of the workers comp system, Ring remarks, empowers the agent to help the employer improve its performance and realize what can be significant savings in both premium costs and reduced downtime that results from injuries on the job.
IWCP also trains agents in how to encourage employers to use sound hiring practices and collaborate with healthcare professionals and an injured employee to return him or her to work safely.
Says Diamond: "When an employer hires a new worker, a conversation about group health insurance takes place, but in most cases, there is no onboarding process to explain how workers comp functions. When an employee is injured on the job, he or she turns to the group health plan, which usually contains deductibles and copays. The employee doesn't know that workers comp is first-dollar, 100% coverage so may decide not to report the injury or go to the doctor. Our agents learn how to guide employers to explain the benefits of comp to new hires." Both Diamond and Ring point out that employees who understand that comp will cover all the costs of a worksite injury are much less likely to initiate litigation than those who don't have that information.
Another issue Diamond raises concerns the workers compensation rating manuals published by every state. "In our training sessions we ask agents: 'How many of you have the appropriate manuals to help you understand the rules?' and few agents say they do."
In IWCP's experience, Diamond says, "Well over 50% of employers have an error in their workers comp, and in most cases that means they're being overcharged. An auditor we work with has told us that about 75% of all audits appear to be wrong."
When Ring made that statement to a group of premium auditors, he recalls, almost all of them agreed with this estimate. "The problem is that most smaller employers don't know how to prepare for a premium audit," he comments. "We teach our agents to understand the process so they can explain it to their clients."
Notes Ring: "Many agents don't even know how to obtain the manuals, which in some states are available online at no charge. Without current manuals it's almost impossible to accurately classify employers or employees. You can't rely on the title of a classification or the wording in the policy declarations; you need to have the manual."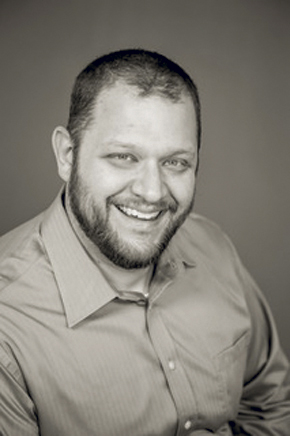 Designation programs
IWCP offers the Certified WorkComp Advisor (CWCA) designation to licensed agents who complete a course of study and pass an examination. Designees are required to complete refresher courses every three years, and eligibility for the designation is based on availability in a protected territory. Agents can participate in the training online or at in-person institutes.
The Master WorkComp Advisor (MWCA) designation program is presented at a two-day institute that provides opportunities for interaction, group study, and discussion of case studies.
Recognizing the need for back-office employees to master the complexities of workers comp, IWCP provides online training for account managers that leads to attainment of the Certified WorkComp Specialist (CWCS) designation. Among the topics covered are experience modification factors, premium audits, and injury management.
IWCP provides mentoring to agents and account managers after they earn their designations. "We become their workers comp help desk," Ring says. "For the people we train, we make our team of experts available to help them navigate the workers comp system. Most people will acknowledge that the fact that they completed an educational program doesn't mean they instantly became experts.
"Since 2011," he adds, "we've reviewed with our designation holders the details of 797 workers comp risks (experience mod, loss runs, premium audits). We help them dig in and apply what they've learned. Our goal is not to train a bunch of people; our goal is to help the people we train be more successful in assisting their clients."
Lead with comp
Workers compensation, with its weighty manuals, complex rules, and arcane calculations, is both a vital necessity and an often-daunting challenge for agents and their clients. "From one state to another, a workers comp policy is the same," Diamond observes. "The commissions are lower than those paid on property and casualty lines, and there's a significant learning curve.
"Our mantra is: Lead with comp," he asserts. "It's the only coverage you can sell where you can empirically demonstrate in financial terms the work you do, because of the audit, because of the mod, and because of the reduced frequency of injuries. Most agents delegate those functions to the insurer; those who choose to become knowledgeable about comp can provide genuine value to their clients and earn their loyalty over the long term."
For more information:
Institute of WorkComp Professionals
www.workcompprofessionals.com