DENTAL AND VISION BENEFITS
Amid the pandemic, the value placed on health insurance policies is taking on greater importance
By Len Strazewski
As unemployment reaches levels not seen since the Great Depression, personal incomes are falling, and employee benefits are in shambles—just as the need for health benefits is exploding. Obamacare and COBRA provide some major medical options, but vision and dental benefits may be orphaned during the crisis.
John Thornton, executive vice president, sales and marketing at Amalgamated Life Insurance Company in White Plains, New York, says the demand for ancillary health benefits has been increasing, driving employers and their employees to seek new ways of funding and delivering them.
"The increased need for both vision and dental insurance stems from a few different factors," Thornton explains. "We are living longer, and with increasing age come increased vision and dental care needs, the costs for which can become expensive without good coverage.
"Secondly," he says, "more people have become aware of the correlation between oral hygiene and eye care and overall health. As such, they know that, for example, by having regular dental visits, they can reduce the likelihood of serious health problems such as oral cancer, cardiovascular disease and even diabetes."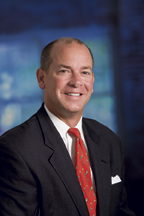 Context and trends
Dental and vision benefits often are part of a comprehensive benefits package, paid by employers with some contribution from employees. But in an era in which employees are seeking more choice and employers want to offer their workers more options, more employees want to select the benefits that are most meaningful to them.
Workers also are interested in the ability to take benefits with them if needed, and this portability issue has become more important as their employment status changes. Thornton says the insurer saw more workers opting for these benefits as supplemental components of a comprehensive set of health and wellness benefits, either employee paid or contributory.
"When the pandemic hit, and many people lost their jobs or were furloughed, the value they placed on health insurance policies, including their dental and vision, took on a greater importance," Thornton explains.
As a result, the coverage has evolved and the product purchasing trends have shifted, he says.
"Certainly, the way dental and vision policies are being offered has evolved," Thornton notes. "Many plan sponsors are now placing these policies among their voluntary benefits in order to give workers more choice in their benefits, while also shifting some of their costs to employees."
Some insurers are bundling these products with other products, primarily to capture interest in their worksite offerings and for more a convenient way to market their benefits products. He points out that there are also a growing number of dental plans, in particular, with a wider range of designs, ranging from the more costly indemnity plans that don't have network restrictions to the less expensive PPO and HMO plans that require patients to use dentists within their networks.
Michael Estep, vice president, group products, and worksite leader, and Stu Shaw, vice president and dental leader at The Guardian Life Insurance Company of America in Bethlehem, Pennsylvania, agree that the demand for both vision and dental benefits is increasing as employees recognize their value and the way they contribute to overall health.
Guardian's annual Workplace Benefits survey indicates that 55% of employees stated they want supplemental health benefits, a trend prompted by the rise in high-deductible health plans and employees realizing they
need extra protection in their workplace that may not be paid by cash-strapped employers.
Dental benefits
Shaw says dental benefits, in particular, have become more valuable as a general health benefit. While dental plans have always been ranked behind major medical insurance, they still are perceived as an important aspect of an employee benefit package. But they are becoming more important as dental health continues to be recognized as more and more important to overall health.
Preventive dental services and cosmetic services have become more desirable to employees and were booming until the COVID-19 pandemic. Pandemic health restrictions have limited dental services to emergencies, which is only about 20% of commercial dental service, resulting in a drop of income for dentists and their practices.
As a result, dentists have expanded use of teledentistry, similar to telemedicine, which provides consultation to dental patients by telephone or computer video, to help avoid emergency treatments. Shaw says that as pandemic rules expire, the demand for service will increase and employees and fired or furloughed employees will return to dentists for more services and delayed elective dentistry.
The need for dental benefits will increase, and employees who have lost them will seek dental plans that will shift toward the voluntary markets, Shaw says.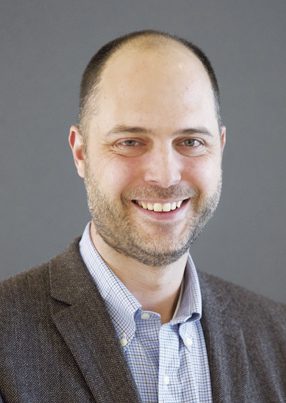 Vision offerings
After medical and dental, vision isone of the most desirable benefits that employees value, Estep says. Guardian's annual Workplace Benefits study found that 43% of American workers self-reported that their vision has worsened in the past three years, with this number rising to 58% among heavy screen users (13 or more hours a day).
This trend underscores how import-ant it is for employers not only to offer vision but also to educate their workforce about preventive care, he adds.
Estep says vision benefits continue to evolve to meet the changing needs of customers today. Guardian's survey research indicates that flexible vision plans with covered full exams, rich allowances for materials and discounts on important lens options, like blue-light-blocking technology to protect eyes against damage from screen usage, are on the rise.
"We work with our plan holders to customize their plan to meet their employees' needs, including safety glasses," Estep explains. "A choice of three provider networks gives members thousands of access points nationwide and includes the ability to use their in-network benefits at select online sites."
Telemedicine continues to be a hot topic in this part of the health industry, he says. "For example, technology is making it possible to reduce patient wait times, provide access to eye care in rural, remote areas, and to help patients with diseases like diabetes in which non-mydriatic cameras are used to perform retinal screenings."
Product evolution
J. Brian Muse, vice president of market development at Unum in Chattanooga, Tennessee, describes the
supplemental benefits as a "kaleidoscope" of employee needs, benefit costs and product evolution. He notes that the evolution of supplemental benefit products is driven primarily by need, but also is part of a longer-term trend toward wellness services.
"Vision benefits in particular have grown over the past 10 years, from an exam and pair of eyeglasses, to a broader and more complex set of services including special lenses and surgeries. Vision and eye health contribute to a spectrum of wellness that supports productivity," he says.
Sales in the small business market have shrunk somewhat as employees and employers struggle with cost, he says, but large employers have continued to expand coverage, with employee contributions,
With this kaleidoscope, agents and brokers are still important in shopping for and marketing these benefits, insurers say, as well as counseling employers and their employees in choosing the features they need. And agents and brokers may also be helpful in evaluating networks of providers—which are also changing because of pandemic restrictions and the economic downturn.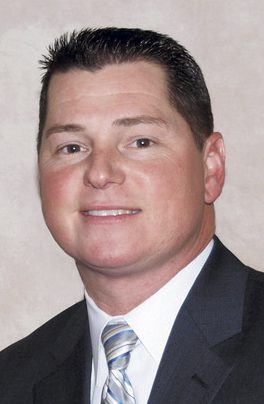 Pandemic effect
When employees or individuals replace their dental and vision benefits in the post-pandemic market, they may find access to care to be a problem. Though the CARES Act provides some financial support for small dental and optometric practices, many have closed during the pandemic and just started to reopen in May. Many have restricted their level of care.
The American Dental Association (ADA) recommended on March 16 that dentists restrict their practices to all but urgent and emergency care. This recommendation was later extended until April 30 at the earliest and continued throughout the spring in some areas.
Amy C. Friedrich, president of the U.S. insurance solutions division at Principal Financial Group in Des Moines, Iowa, talked about the impact of today's pandemic during an April conference call with securities analysts. The call was streamed live on the web and archived on Motley Fool, an investment industry website.
She noted that dentists and vision care providers were directed by government leaders to try to control the spread of severe acute respiratory syndrome caused by COVID-19 by closing their offices or by providing only emergency care.
"This is unprecedented, what's going on in dental and vision in terms of office closures, and I think we're all doing the best we can to make sure we get people back to that normal preventive care because it's right now not available to everybody who wants to have it," she said.
She said the industry will experience pent-up demand for service and perhaps some slower response as offices adopt new practices appropriate for disease control.
"I think there's going to be some caution for people to go back and get regular non-emergency care. And we're also hearing from our dentists, particularly those we know well in our network, who are saying that they're going to have to have different cleaning and sanitizing procedures in between patients.
"They're going to have to use personal protective equipment differently than they have in the past. And that might change the speed at which they can see patients on a regular basis," she said.
For more information:
Amalgamated Life
www.amalgamatedlife.com
Guardian Life
www.guardianlife.com
Principal Financial Group
www.principal.com
Unum
www.unum.com
The author
Len Strazewski is a Chicago-based writer, editor and educator specializing in marketing, management and technology topics. In addition to contributing to Rough Notes, he has written on insurance for Business Insurance, Risk & Insurance, the Chicago Tribune and Human Resource Executive, among other publications.