Coverage plays an important role in contemporary employees' financial security
Employers are facing a whirlwind of change in the post-recession economy. Employment is booming and competition for quality workers is on the rise, as employers hunt for skilled staff members to implement new technology.
And the workers themselves are changing. Same-sex marriages, blended families and non-binary relationships are changing the definitions of family.
But no matter how their families are shaped, employees continue to need disability and income protection. Insurers say employers and their employees continue to recognize the growing need for voluntary income protection benefits as individual and family needs change and traditional employer-paid group benefits fail to meet all evolving worker needs.
As a result, agents, brokers and their employer clients are emphasizing voluntary disability benefits as part of a supplemental benefits portfolio that can be combined with medical supplementary insurance to provide flexible family protection.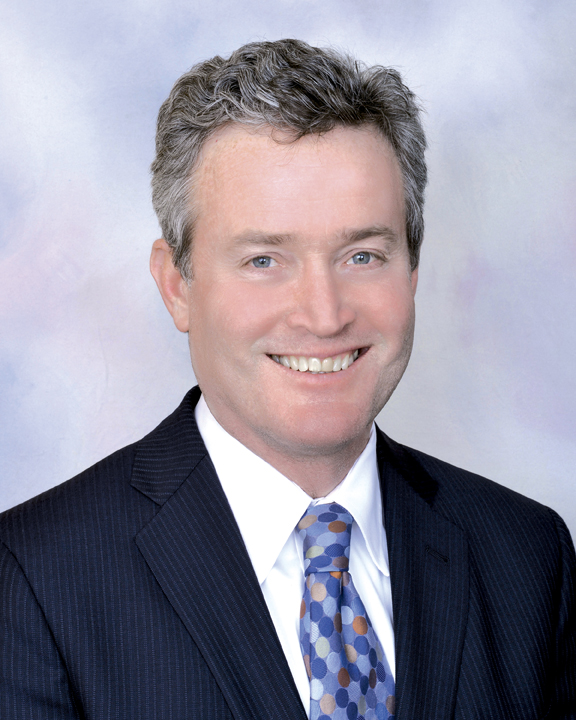 Phil Bruen, vice president of group life and disability products at MetLife in New York, says voluntary disability insurance products and other income protection products such as critical illness insurance and hospital indemnity insurance have been steadily growing.
"There has been an increasing demand for voluntary benefits to fill in the gaps created by high-deductible health plans. Most of the interest has been in products such as critical illness insurance and hospital indemnity insurance," he says.
MetLife also provides group and voluntary short- and long-term disability insurance and individual long-term disability insurance, as well as disability management programs.
Bruen explains that 10 years ago during the recession and resulting reduction in workforces, employers looked to reduce their group benefits costs. But as the economy improved, driving higher income and financial results, employers began to expand their workforces again.
As part of this employment trend, employers are rediscovering the value of their benefits strategy in maintaining productivity and employee security. In addition to medical supplement products, short-term disability insurance has also been growing, topping $1 billion in premium volume in 2017, according to Bruen, with more than half generated by voluntary worksite distribution sales. Long-term disability has also been growing, though most long-term benefits are group plans with optional increases in coverage.
Need is driving this growth. Employers are recognizing the value of voluntary disability benefits, both for managing their own budget challenges and also for providing flexible protection for employees that supports their productivity and presence at work, he says.
"Employers have been looking for ways to increase income production without increasing their headcount and have been relatively successful at building productivity," he explains. "But to do so, they have had to modify their benefits strategy and create more flexibility for a changing workforce."
The contemporary workforce, he says, contains more permanent part-time workers, seasonal workers and job-sharers who may not historically have had the same access to group benefits but still need to protect their family income.
He says that employers have used voluntary benefits to create more choices and improve access without raising employer cost. For example, some employers have reduced group long-term disability benefits to lower levels of income replacement, such as 50% of salary, but have made available increased benefits levels of up to two-thirds of salary with voluntary buy-ups.
Also, Bruen notes, some employers are auto-enrolling employees in a fully voluntary disability plan or an employee paid buy-up that supplements an employer-paid base plan to encourage participation  "Employees have the option to opt out of the coverage altogether, but in our experience most don't," he says.
Recognition of financial need is growing, according to industry statistics. A 2017 survey of 4,500 households conducted by the American Council of Life Insurers shows that only 45% of U.S. households are financially secure and an additional 20% have some protection but need to improve their security. The remainder need to significantly improve their security to meet ACLI standards.
Of the secure households, 73% have disability insurance, but of those that need improvement only 29% have disability insurance. Of the 125.8 million non-retired households in the United States, only 51.3 million have employer-paid or employee-paid disability insurance.
"The medical supplements have been the darlings of voluntary," agrees Len Cavallaro, head of voluntary product marketing at Reliance Standard in Philadelphia. "But group voluntary disability insurance is the best bargain in the insurance industry. By now the products are mature, but the industry is only beginning to communicate them effectively."
Cavallaro says employer-paid long-term disability insurance is still the standard for many employers, but 10 years ago, voluntary disability benefits arrived in the marketplace at a time when employers were looking to reduce their costs and provide some options.
Voluntary disability insurance products give both employers and employees the option to buy coverage in increments. Though stage purchasing is less common with long-term disability, except for employers that provide base and buy-up benefits, it is very common with short-term disability as employees buy coverage that meets their financial needs, Cavallaro adds.
"However, the industry did a terrible job promoting their solutions and it took the arrival of the Affordable Care Act to generate attention to individual gaps in coverage and the need for supplemental products to fill those gaps," he explains.
Now, the biggest innovations in voluntary disability products are not the products themselves but the way agents and brokers and insurers are packaging and communicating the products, he says.
These changes and the continuing impact of the ACA "have caused agents, brokers and insurers to really up their game in the way they prepare employees to make their enrollment choices and make the best use of self-directed benefit choices," Cavallaro says.
"Employees don't always make rational voluntary purchasing decisions, so it is important that employers and their advisers communicate the value of the benefits and give employees ways to shape a decision that is appropriate for their own families," he adds.
Reliance, he adds, has introduced an array of decision-support tools that can help employees model their needs. With increased cooperation among the broker, employer and carrier, these educational tools can be made available throughout the year, not just during enrollment periods, enabling more sophisticated choices and better application of their benefits.
Kevin McNamara, voluntary practice leader at The Standard in Portland, Oregon, also notes that employers are seeking "holistic solutions" that can combine disability insurance with other supplemental health and income protection benefits that can meet the needs of different kinds of employees and families.
"Employers are looking to enrich their employee benefit plans without increasing their costs," he says. "Supplemental life insurance has always been the best seller among employee-paid products, but medical and disability coverages are beginning to catch up. We have seen double-digit increases in supplemental health products such as critical illness insurance and hospital indemnity."
Voluntary disability insurance is more complicated and more difficult to market, as employees struggle to understand their own needs. However, employers are making progress in communicating the benefits by bundling products in packages that represent personal lifestyles, McNamara says.
"New benefits technology and savvy brokers are filling in the communication gap with better modeling and decision support," he says. The company provides a persona-based decision support tool that lifestyle categories and offers video interviews with policyholders talking about how the voluntary benefits fit their needs. Employees are assigned one of five  "personas" after completing a brief survey.
The Standard provides group and individual short- and long-term disability insurance and a Family Care Benefit that is available with individual disability insurance. The coverage provides income protection when a family member must take time off from work to care for an ill family member.
Aflac in Columbus, Georgia, is the largest provider of voluntary disability and medical benefits and is probably the best known, thanks to its ubiquitous and humorous advertising campaign.
The company provides a wide range of products, including short-term disability insurance, accident insurance, critical illness insurance, hospital indemnity insurance, and vision and dental care benefits, which can be purchased individually at the worksite or in packages of coverages that can be designed to fit an employer's benefits strategy.
But the insurer's latest innovations come in value-added services, according to Stephanie Shields, vice president of premier broker and product solutions.
"Aflac has always promoted itself as a one-stop shop for worksite benefits," she says. "But I don't look at our relationship with employers as one-stop sales. We work with employers to look at voluntary benefits from a portfolio perspective, demonstrating to employees how they can protect themselves with a combination of products that can include voluntary life insurance, critical illness insurance and disability income protection products."
Aflac, she says, also focuses on integrated support for these benefit portfolios, communicating how they combine to provide comprehensive protection and efficient processing of claims that may cut across products, such as critical illness and disability.
"We view our approach as making connections across products and programs," she explains, "but employers also need education from their agents and brokers. It's a process that develops their benefits strategy."
Aflac has expanded its support services, including accidental death and dismemberment services with travel insurance, telemedicine, personal wellness, and financial and legal fitness. The insurer also provides health advocacy services and a service that helps policyholders navigate medical bills and resolve claims. The company also provides discount services for prescription drugs, dental, hearing and vision.
For more information:
Aflac
www.aflac.com
MetLife
www.metlife.com
Reliance Standard Life Insurance Company
www.reliancestandard.com
The Standard
www.standard.com
The author
Len Strazewski is a Chicago-based writer, editor and educator specializing in marketing, management and technology topics. In addition to contributing to Rough Notes, he has written on insurance for Business Insurance, Risk & Insurance, the Chicago Tribune and Human Resource Executive, among other publications.