DUSTING OFF THE COBWEBS
Now may be the time to rediscover the benefits business
By Tony Caldwell
---
In the late 1990s, my insurance agency was looking for an antidote to the seemingly never-ending soft market in property and liability insurance. We also were seeking to broaden our product offerings, increase our client retention, and grow our agency faster.
Though a number of options were available, we chose to develop an employee benefits practice to complement our core business. What resulted from that decision? In the years that followed, we were named an IIABA "Best Practices" agency, qualifying as an upper quartile agency in both revenue growth and profitability.
As we continued to develop this business, employee benefits grew to represent approximately 25% of our total revenue. This benefits business not only exceeded our P-C profitability through 2021, it came with additional perks. We saw increased client retention as we sold more products into each account and had more staff members focused on servicing our clients. Additionally, we saw steadily increasing commissions, as premium growth in benefits regularly exceeded 10% annually compared to the fairly negative premium growth we were experiencing on the P-C side.
What has always made sense still does. Selling more products to an existing client grows revenue outright. It also increases retention as the business relationship involves more products and more people.
Though it was a bit unusual, we weren't alone in this strategy at the time, until 2012, when the Affordable Care Act passed and commissions were cut dramatically. P-C agencies reacted by exiting that market segment as did a number of smaller employee benefits agencies. The thinking was it would be easier to abandon or shrink the business than adapt with greater efficiencies.
I believe that decision was a mistake.
There is an opportunity for agencies seeking to grow their business, increase their retention and drive more profit, to enter or re-enter the employee benefits arena and to boost existing benefits business.
Some facts and figures
Today, according to the Reagan Consulting/Big "I" 2021 Best Practices Study Update, agencies with revenues ranging from $1.25 million to $2.5 million are growing revenues faster than anyone else, at 10.1% annually. But, those agencies, which represent a big slice of the industry, actually saw negative organic growth of 4.7% in the benefits sector.
At the same time, health insurance costs continue to climb relentlessly every year. According to the Kaiser Family Foundation 2021 Employer Health Benefits Survey, premiums have increased more than inflation over the last five years. Interestingly, there is no significant difference in the health insurance spend for a family or individual between large and small employers.
During this same period of time, agencies with revenues under $5 million have seen their percentage of revenue from employee benefits shrink from about 10% to 5.5% or less according to the Reagan/Big "I" study. But larger agencies continue to sell this profitable product with the most success, seeing more than 25% of their total revenues from employee benefits.
Based on this alone, tremendous opportunity exists for most of the P-C insurance agency industry.
The benefits of the benefits business
Let's unpack what could be available to agencies looking to boost their benefits business, enter the business, or take another shot at it:
Revenue growth. Obviously, the more policies you sell to a client, the more revenue per client and the greater overall revenue. If you're not selling employee benefits to your clients now, you are missing an immediate revenue growth opportunity that exists within your current book of business. This is the realization we had in my agency many years ago. We chose to dive into this opportunity by bringing in employee benefits producers to sell those products to our P-C clients. This is a strategy many larger agencies are still employing today with great success.
Retention growth. We've all known forever that the more policies we sell a client the better our retention is. More business is often the result when both the agency and client have a deeper, more complete relation-ship. Industry sources say the average agency customer retention rate is 84%. My agency's retention rate averaged 95% because we not only sold more policies to clients but, as a consequence of that, we had more team members involved in each account.
Typically, if an agency only sells P-C products, they have one producer and one customer service agent with direct, client-facing relationships. Adding employee benefits to your suite of products typically doubles your relationships and can deepen them significantly.
Finally, greater retention drives growth. If a $1 million revenue agency with an average retention rate of 84% increases that rate to 90% by adding employee benefits, the agency's income from its retained book increases from $208,216 in the 10th year to $1,689,479. Meanwhile, cumulative income for the agency over that period grows from just more than $5 million to more than$13 million. Retention is an amazing driver of revenue, profit, and agency value over time.
Strategies for success
Hopefully by now you see that opportunities exist in benefits—opportunities to grow revenue, profits, and let's not forget agency value. However, there are some issues to address. The most challenging is that employee benefits products, historically complex and foreign to the P-C agent, have only gotten more so over time.
Many smaller agency owners I meet with believe they don't have the capability to build an employee benefits team. This is an interesting observation because it is really no more difficult to hire an experienced, competent benefits producer or service person than it is to hire a P-C specialist. That said, it isn't easy in today's environment to hire anyone. But the agency that can offer cross-referral commission and bonus opportunities will have a competitive advantage when hiring.
Let's look at options for approaching the business:
Splitting Commissions. Historically, agents have tried to capture some benefits revenue and keep other agencies out of their clients' business by splitting commissions with a benefits agent or agency. This approach is rarely successful because the benefits agency is forced to either give substandard service or give up or reduce its profits. This can translate to a stain on the P-C agency's reputation. Moreover, the P-C agency often doesn't see a reciprocation from the benefits broker in property and liability referrals.
Collaboration is a strategy where commissions need not be split to the point where no one wins as in the traditional arrangement. Agencies can simply collaborate by doing what they do best—whether traditional P-C or benefits—with a reciprocal referral arrangement where the producing agency keeps all income it produces. In my agency, we organized our business like this internally, but the same can also be done with an external partner. Benefits agency owners are just as interested in growing their revenue by leveraging their relationship capital as P-C agency owners are.
Agency owners can simply look to gain the expertise by acquiring a benefits agency. The valuation and execution process in such a transaction is essentially identical to buying a P-C book or business. The advantage is that, through immediate account round-ing, you may have the opportunity to pay for the purchase faster.
What has always made sense still does. Selling more products to an existing client grows revenue outright. It also increases retention as the business relationship involves more products and more people. Revenue and retention growth work in a multiplying fashion to expand the top and bottom lines of an agency faster. Faster and stronger revenue growth drive agency value.
If you're not in the employee benefits business, now may be the best time in your career to jump in. If you're already dabbling, as many agencies are, perhaps now is the time to double down on a forgotten or unrecognized opportunity.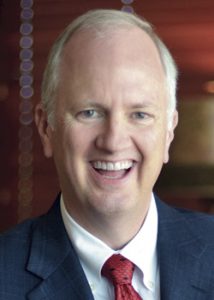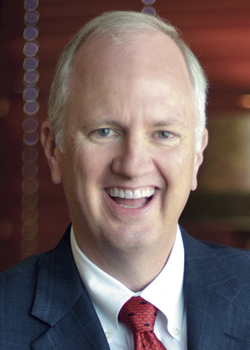 The author
Tony Caldwell is an author, speaker and mentor who has helped independent agents create over 250 independent insurance agencies. Learn more by visiting www.tonycaldwell.net or contacting him at tonyc@oneagentsalliance.net.