ENVIRONMENTAL AND POLLUTION INSURANCE
Contractual requirements and concern for reputations drive steady demand
By Joseph S. Harrington. CPCU
In most years, changes in environ-mental and pollution insurance would be big news. In 2020, things are remarkably stable in the market. That would change in a hurry if most pollution and environmental policies were ruled to be liable for claims arising from the COVID-19 pandemic, but that does not appear to be imminent, at least so far.
COVID-19 has upended the risk profile of commercial enterprises. Changes in auto exposure (fewer miles driven but greater loss severity) and in workers compensation exposure (suspended operations and layoffs) are complicated by increased cyber exposure (as more employees work from home) and the general stresses of an economy in recession.
Despite the slowdown in economic activity, the pandemic provides no respite either from first-party exposure for pollution cleanup or from third-party liability for bodily injury and property damage. Those exposures are largely the legacy of operations carried out in the past, with the liability losses mostly insured on a claims-made basis.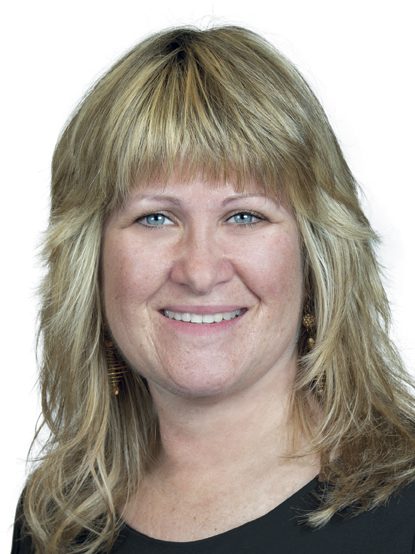 "Soft and stable"
For all the turmoil in the economy, Jessica Huhn-Kenzik characterizes the market for first- and third-party environmental and pollution coverage as "relatively soft and stable," with few dramatic changes in the years since AIG exited from pollution liability coverage in 2016. Huhn-Kenzik, an environmental attorney and under-writer for more than 16 years, is now senior vice president of Sompo International and head of its newly created U.S. Insurance Environmental unit.
"Even though the number of new entrants has slowed," she says, "there is still plenty of capacity in the environmental space."
Mary Ann Susavidge, chief underwriting officer for environmental insurance at AXA XL, says that environmental insurance has largely been insulated during hard market cycles, and she doesn't anticipate any significant hardening for the time being.
In line with widespread reports of hardening markets for property catastrophe coverage and most liability lines, Susavidge sees "tightening capacity and increased prices" among some of AXA's competitors, as well as more effort needed to provide excess liability coverage. Yet those trends are not consistent across the board, she says, and have not appeared to dampen a slow but steady rise in demand for environmental coverage.
Jim Hamilton, senior broker and practice group leader for CRC Environmental Brokerage, a division of CRC Insurance Services, finds the market to be a "mixed bag" ranging from "extremely soft" conditions for contractors pollution liability (CPL) coverage to "extremely hard" conditions for site pollution liability coverage in the hospitality sector, especially for coverage that extends to mold and airborne pathogens.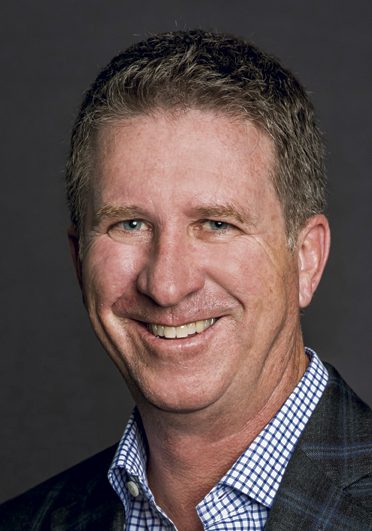 Rise in demand
As Hamilton describes it, the soft market for CPL insurance accommodates a growing requirement from project owners that general contractors and artisan subcontractors have CPL coverage. Project owners are also increasingly mandating professional liability coverage in addition to CPL as a condition for participating in a project.
"There are a lot of professional liability exposures for tradesmen that are related to environmental and pollution concerns, but those are not the only concerns," he says. These exposures include professional claims for constructability reviews, material selection, value-added engineering and the timing and sequencing of work, plus other infractions. Hamilton also says carriers are especially alert to the risks posed by contractors as they expand from their core operations and venture into new lines of work as COVID-19 decontamination specialists.
According to Susavidge, the principal driver of demand for environmental coverage is the growing number of contracts that require business partners, especially construction contractors, to have insurance for pollution remediation. She adds that public agencies and quasi-public entities increasingly require environmental insurance as a condition of working with them.
"If there's not a requirement under a contract [for environmental insurance], it's still a tough sell," she says.
Huhn-Kenzik agrees with that assessment, noting that today's market for environmental coverage is "driven by contractual requirements," especially "public infrastructure projects with enhanced requirements for pollution coverage."
For evidence of a buyer-driven market, Susavidge points to several trends she has seen in the evolution of pollution and environmental liability insurance products. These include new supplemental payments, defense coverage outside of policy limits—so those limits are not depleted by defense costs—and removal of sub-limits for mold losses—so those losses are covered up to the full policy limit.
"Buyers are definitely more aware of pollution insurance," Susavidge says. "Still, our research indicates that only about 30% of those who should consider buying it do so."
Apart from contractual requirements, "it's normally a loss to themselves that's not covered that leads accounts to finally purchase the coverage," she adds. "After 30 years, that's still what's driving many accounts to buy it."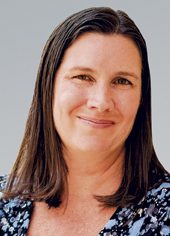 Indoor air
Among the biggest changes in environmental awareness in recent years is a growing concern for the quality of air within buildings and enclosed spaces, a concern that will grow even greater as businesses seek to reopen during or after the pandemic.
"As a byproduct of COVID-19, we're seeing a heightened concern for indoor air management" says Sean McLaughlin, associate broker and a colleague of Hamilton's at CRC Environmental. "It has come to the forefront for insurance carriers and especially for managers of real estate portfolios."
To that end, remediation costs for mold and "vapor intrusion" account for the largest number of environmental claims, according to Huhn-Kenzik, and are increasing steadily. Susavidge concurs, noting that mold spores, Legionella bacteria, and other organic indoor air hazards lend themselves to commercially available methods of measuring the presence of contaminants and addressing claims before they become major losses.
"Most environmental claims don't make it to court," she says, adding that, to date, litigation financing and "social inflation" in the courts have yet to have an impact on environmental liability insurance to the extent they have had on other liability lines.
"From an operating perspective, environmental insurance has always been underwriting intensive," says Huhn-Kenzik. "Producers have a central role to play because there's more awareness of the need for coverage and the gaps in coverage."
Agents and brokers have responded well to opportunities in the market for environmental coverage, she adds. "The submissions are better. The information provided is better. The overall process is better."
For more information:
AXA XL
www.axaxl.com
CRC Environmental Brokerage
www.crcgroup.com
Sompo International
www.sompo-intl.com
The author
Joseph S. Harrington, CPCU, is an independent business writer specializing in property and casualty insurance coverages and operations. For 21 years, Joe was the communications director for the American Association of Insurance Services (AAIS), a P-C advisory organization. Prior to that, Joe worked in journalism and as a reporter and editor in financial services.