Agency Partners
TECHNOLOGY AND SMALL BUSINESS
Flexibility and digital options help agents meet their customers' changing needs
By Lori Widmer
Michael Keane believes it's both a unique and challenging time to be running a small business. Keane, president of Core Commercial at The Hanover, says that innovation in technology has made it possible for small businesses to compete in ways they couldn't before.
However, advancement and change can also bring new risk. "There are several trends that have changed the small business landscape," says Keane. "Enhanced technology, better access to data, and changes in consumer behavior have created opportunities for businesses, but also bring their own set of risks."
Those risks were exacerbated with the appearance of a global pandemic. The COVID-19 landscape, Keane says,has challenged small businesses with reduced sales, altered business practices such as remote work, and shifts in how business is conducted. "There are many short- and long-term effects that may come with the changing economy and societal norms."
With companies moving meetings, sales, and even work online, Keane says the impact is being felt in terms of security. "More employees conducting business from home could mean an increase in cyber exposures over time."
Such challenges are indicative of why Keane says it's important for The Hanover to work with agent partners to continue to customize protections for small businesses. It's a process that is ongoing, he says. "We believe that innovation and new ways of thinking are key in this business, and we're dedicated to exceeding agent and customer needs with products and services that improve efficiencies and enhance their experience."
Three examples of investments that support agent and customer needs at The Hanover are:
eDocs. A fully digital policy document delivery service that automatically sends policy-related documents to agency management systems. "This allows agents to re-direct their time and attention to more value-added services at a time when their clients need them the most," says Keane.
Insurago. A customer-facing plat-form built for agents to leverage in order to easily and efficiently provide coverage options for microbusinesses, including independent contractors.
Customer service center. An industry-leading model that acts as an extension of the agency to support agents across all lines of the business—both core and specialty—to offer seamless total account service for small business customers.
The theme of offering right-sized solutions runs deep within The Hanover. "The main priorities for us are to design tools and invest in technology to elevate the agent and customer experience," says Keane. That focus is evidenced in the company's rollout of its My Hanover Policy online portal, a self-service portal for the company's personal and commercial lines customers. "It was developed in response to an increasing customer desire to self-serve, allowing them to view policy details, enroll in paperless billing, make bill payments, access valuable risk management resources, and report claims," says Keane.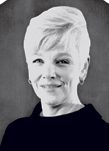 That was important in light of the pandemic. "Since COVID began, we've seen a dramatic increase in enrollment, along with over 50,000 visits to My Hanover Policy," he adds.
Such innovation has not gone unnoticed. As Christine Horne says, the pandemic is "a great example of where the rubber meets the road." Horne, vice president of systems support at Bankers Insurance, a partner agency of The Hanover, says that right now the critical need is for carriers to keep up with emerging risks by coming up with tailored solutions. "As agents, it's our responsibility to understand these key differentiators and capabilities and offer the right solutions to customers."
That kind of support is invaluable, she adds. "The Hanover understands the importance of our ability to quote more small business classes and accounts in a faster, more automated way. We also need to offer our small business clients both traditional policies, such as a business owners policy (BOP), along with specialty coverages, to best meet customers' needs. In addition, it is important to simplify the placement process by providing the best price up front and minimizing unnecessary questions that bog the process down. We value our partnership with The Hanover because they are intently focused on our needs and tools to make our agency more efficient."
To that end, Keane says, the company is continuing its investment in technology. The Hanover is getting ready to launch its modernized online quote and issuance capability, which will include the company's management liability and miscellaneous professional liability business, the first of a series of expanded quoting capabilities available on the TAP Sales quoting system. TAP (The Agency Place) is the company's agency portal. Also, The Hanover will continue to invest in modernizing the quoting experience across small commercial, beginning with BOP, followed by cyber, and E&S early next year.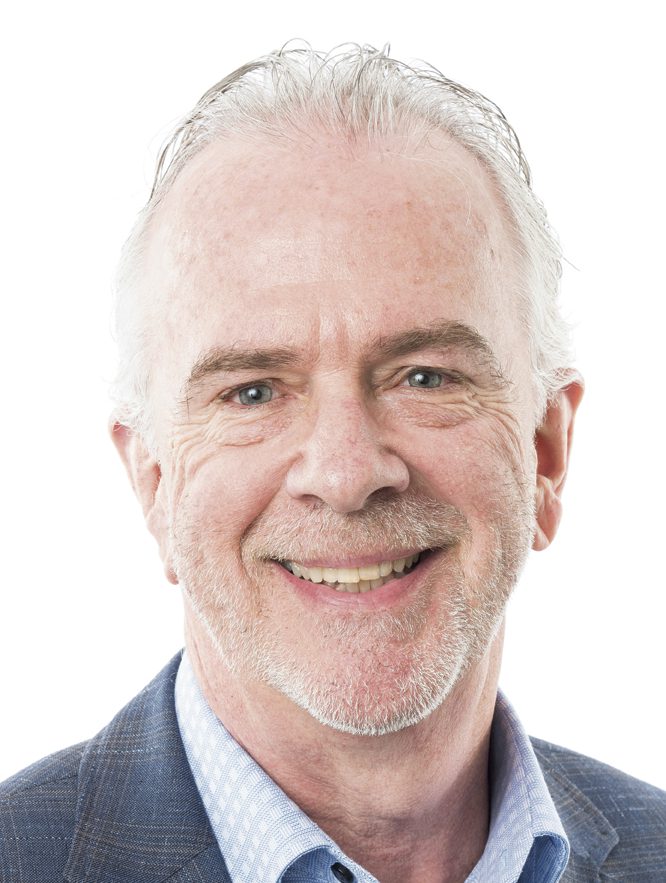 "We're especially excited about these enhancements to TAP Sales because we recognize each business has unique needs and this offering can be tailored to meet those," Keane adds. "Offering online quoting for both core and specialty lines of business makes quoting and issuing easier for agents and enables agents to write more business more efficiently."
Because The Hanover is an agent-centric carrier, Keane says success lies in "continuously improving solutions for traditional risks but also recognizing the importance of specialized protection."
Equally important is understanding agents' changing needs. Planning and discussions with partner agents is a regular occurrence, and it's enabled The Hanover to see firsthand the needs agents have related to providing service for their small business customers.
That's important, particularly when agents are reporting that they need more options and more coverage flexibility that will adapt to customer needs. Another thing agents say they want is simplified placement of coverage, especially for specialty lines. "That's why we continue to strive to provide standard and specialty coverage solutions in a way that is seamless for the agent," Keane says.
The company has extended that type of coverage choice across a number of underwriting areas that give agents those specialty options. In fact, Keane says, The Hanover is focused on streamlining both the agent's and the customer's experience, using technology to add value and drive an exceptional customer experience.
This helps reinforce the importance of the agent in the insurance buying process. "Loyal customers are an asset to our agents and of course to us, and we know that in order to retain those relationships we must constantly be listening to their needs and exceeding their expectations," says Keane.
For more information:
Bankers Insurance
www.bankersinsurance.com
The Hanover
www.hanover.com
The author
Lori Widmer is a Philadelphia-based writer and editor who specializes in insurance and risk management.
---
2020 SMALL BUSINESS RISK REPORT
With all of these evolving risks for small businesses, what factors are impacting them most across the country? In its third annual study, The Hanover partnered with Forbes Insights to find out in its 2020 Small Business Risk Report.
The top priority for small business owners remains the breadth of coverage available to them. Yet heading the list of concerns for small businesses is pricing. Nearly half of small businesses surveyed report a rate increase across workers comp, auto, or BOP lines of business in 2019.As a result, 76% of small business owners who have experienced rate increases are planning to evaluate their insurance options.
What they'll be looking at is how their risks are evolving. While a majority of small business owners report they are confident that they are adequately insured to focus on their core business, 43% of businesses feel vulnerable to theft of property. Another 41% of respondents are concerned about the increased risks associated with providing advice or consulting services, and 22% are feeling vulnerable to employee-related lawsuits.
They're taking those concerns to their agents—the survey found that 72% of respondents agree that the advice of an independent agent is critical to their purchasing decisions. And while the majority of businesses surveyed are satisfied with the servicing of their insurance, they're looking for digital servicing options for transactions such as billing, policy viewing, and certificates of insurance.