Agency of the Month
EXPERIENCE DEFINES SUCCESS
Experienced employees provide service and know-how to write major commercial accounts
There are not many agencies that can boast of a revenue per employee in excess of one million dollars. But that's the agency that Denise Lloyd has built in Washington, D.C., where D.H. Lloyd & Associates has grown into an agency with a book of gross sales of $7.5 million handled by five people.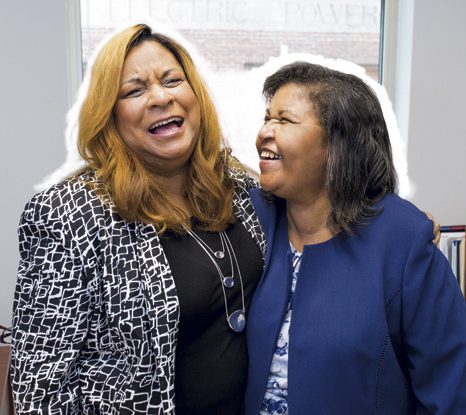 Founded in 1985 by Denise after she left Hagner Insurance Corporation, the agency focused on bringing the risk management expertise that was a hallmark of Hagner to middlemarket commercial businesses. D.H. Lloyd would serve as the risk manager for many of these businesses that did not have the wherewithal to have an in-house risk management department. Denise's prior experience also included positions as a commercial underwriter and a claims manager, making her uniquely qualified to handle all aspects of a commercial account.
"Hagner didn't offer insurance to these smaller clients," Denise says. "I saw this as a great opportunity for me to serve a niche that was neglected by the large brokers and, fortunately, upon opening my doors, I was contacted by Johnson & Higgins, one of the top five brokers in the world at the time, to co-broker with them on public entity risks. "This relationship became a nationwide experience," she adds, "and that afforded me an opportunity to participate in the insuring of three major airports, four major transit systems and the '96 Olympics in Atlanta, among other projects like hospital and school systems. Additionally, I was able to accompany our clients to the different syndicates within the Lloyd's of London market during the design and premium negotiations of many OCIP programs.
"Because of my background, I chose to write only commercial lines. That's the area I knew best," Denise continues. "And I decided to focus on providing the risk management services that Hagner offered to their larger clients.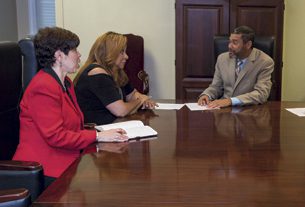 "When we go out to quote a prospect, we also provide a risk assessment, so they can see not only what coverage we are providing, but why we think they need that coverage," she adds. "Right from the start, we get to know our clients' risk management needs. And even if they don't decide to do business with us, we give them our risk assessment. We want them to remember us and come back to us if they find out their current agency isn't responding to the needs that we have identified. That has served to differentiate us from a lot of our competitors.
"Then the second differentiator," she adds proudly, "is that we service them to the nth degree. We offer same day service and we really mean it. All the key people at my clients' businesses have my cell number and know they can reach me 24/7. That only makes sense.
To really help a company, you have to stand in its shoes. You need to understand that, to remain competitive, it has to have effective risk management at the right price."
-Denise Lloyd
President
"Insurance is an intangible," Denise observes. "Our clients aren't going to go home, frame their policy and hang it on the wall for everyone to enjoy. That's not what we're offering. They're paying for service when it's needed and there's not a particular time of day when we know we're going to be needed. We have to be available all the time and our clients have to have confidence that we'll be there when a claim occurs or when they need a certificate to land a bid or for whatever other reason they may need risk management advice or proof of coverage."
Client loyalty
"Our service evokes loyalty from our clients," Denise notes. "When I'm your broker, you automatically get a risk manager at no cost. I recently saved a client $250,000 and was thrilled—at least I was until my account manager pointed out that we lost $35,000 in commissions. For a few seconds, it bothered me. But that's always the trade-off. We always make that decision in the client's best interest.
"Every year, we look at each client's coverage to see if it needs to be sent out to the market for another look," she explains. "Sometimes companies change their marketing priorities and we stay abreast of that, making certain that our clients fit with what our insurance company partners' current priorities happen to be. This results in the best possible rate and coverage for our clients.
"Our commission never factors into a decision," Denise says. "We are convinced that, over the long term, we do better because of that philosophy. Our retention rate is in excess of 98%. We still have clients that have been with us since 1985. Our clients know that they're important to us and that we put their interests ahead of our own."
The focus on clients is not new. The agency tag line: "Clients are our only asset" goes back to the agency's beginnings, as Denise points out. When she approached the bank about getting a loan to start her business in 1985, she was asked for collateral and that mantra was enunciated at that time as she produced a list of clients that would follow her to her agency. She was their "partner" in the strongest sense of the word and they were her "only asset." Her loan was approved after the bank saw the list.
That list included entities like George Washington University, the Congressional Black Caucus, the Industrial Bank of Washington and Dynamic Concepts, Inc., all of which have been with the agency for more than 25 years. And as these entities grew and changed, the agency changed with them, learning the new business areas and the risks involved. It also is the only minority-owned agency to insure three major airports: National and Dulles in the Washington, D.C., area and Atlanta Hartsfield International Airport. More recently, D.H. Lloyd became the first African-American agency to provide coverage for the national political convention; it was the broker for the 2016 Democratic National Convention. "That was a real eye-opener," Denise says. "It was a great opportunity to learn about the ins and outs of politics."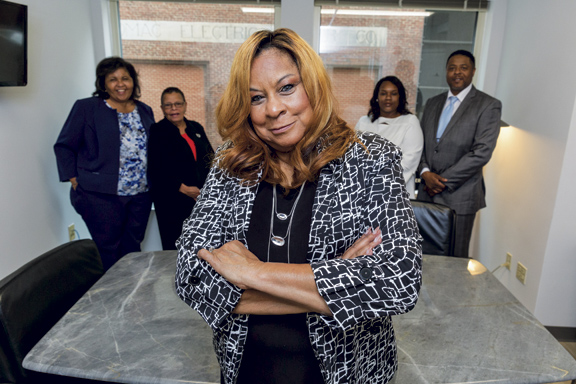 A great industry
"Working in the insurance industry is a privilege," Denise says. "But many people, especially minorities, don't get involved in it because they have a misconception about the industry. It's really about helping people. I was lucky. I knew enough between my experience in claims and underwriting that I could help clients immediately." One example involved a stolen corporate vehicle. The car thief used the vehicle as a getaway car at a bank robbery and it was subsequently damaged. "The adjuster claimed there was no coverage because the vehicle was damaged in commission of a crime," Denise says with a chuckle—one that probably wasn't there when she first saw the claim denial. Needless to say, she fought the decision for her client and won.
"What we do is make people's lives easier," she continues. "And, while we're helping people, we can make a good income that allows us to support our families, as well as help our clients grow and prosper. In addition, it's fun. All of our people are involved in education; at a minimum, they spend three days annually at seminars learning to keep abreast of changes within the industry, but they're also learning on the job as our clients go through changes.
"Dynamic Concepts is a perfect example," Denise notes. "It used to be primarily a utility company, but now is involved in Internet services, telecommunications, construction, repair and maintenance of gas lines, and other areas. We went to 17 different carriers, met with underwriters, and worked to design the right program for them. I guess we did a good job, because they're still with us. We treat each firm as if it was our own and that's very rewarding and exciting.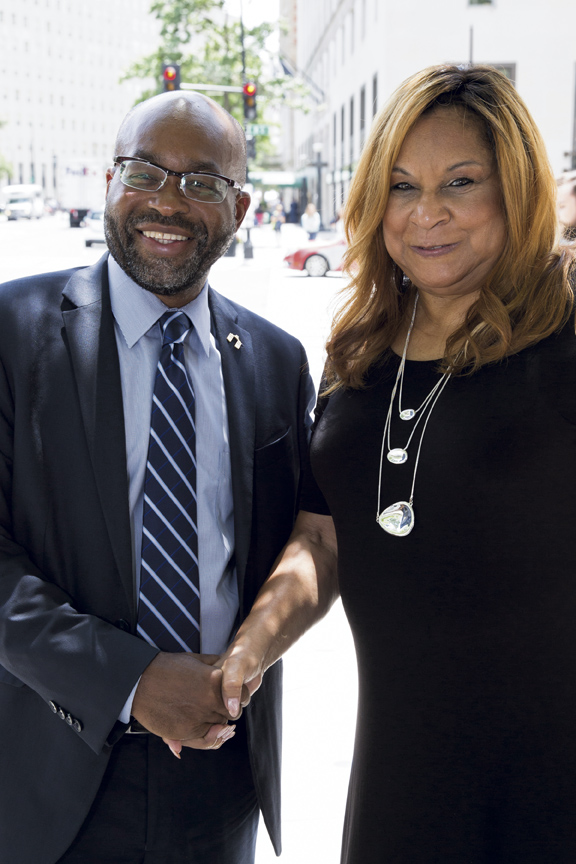 "I love learning about the new risks and how best to handle them," she adds. "It takes time and patience and the right attitude. To really help a company, you have to stand in its shoes. You need to understand that, to remain competitive, it has to have effective risk management at the right price. Paying too much for insurance or, even worse, having a claim that isn't covered can put the company at a severe disadvantage and can even result in bankruptcy. Our job is to make sure that doesn't happen. That's a tremendous responsibility and one I welcome every day. It's what makes us special.
"Of course," she adds, "we do have prospects and clients that won't follow our advice. If we see that that could cause problems down the road, we will actually part company with them."
The downsize
"In 2010, I took a look at what we were doing for our clients and which of our employees was committed to our philosophy of innovation, client service, and integrity," Denise says. "At that time, we had 14 employees. Today, we have five who are handling the same accounts we had, as well as helping us add accounts. The people who remain have what I call 'old school' values. When a client calls 10 minutes before closing, they take care of it that day. They don't say: 'We'll get back to you tomorrow.' They actually come in on weekends to finish up work if they need to. I don't ask them to; they just do it. They feel a responsibility to our clients and to the agency. And they are a significant reason for our success.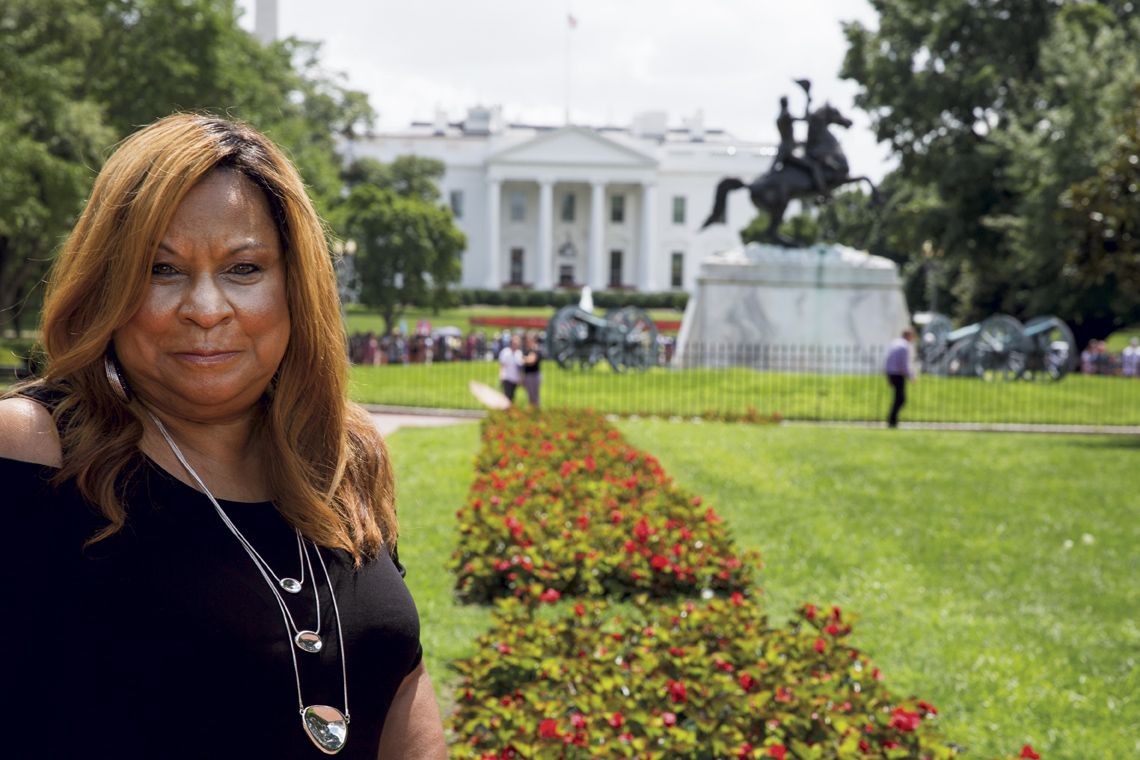 "I may be the person who brings the business into the agency, but they are the people who make sure it stays with us. I am confident in saying that I have the best, hardest-working staff in the industry, providing service that is second to none."
Rough Notes is proud to recognize D.H. Lloyd & Associates as our Agency of the Month. Its focus on innovation, client service and integrity exemplifies what makes the independent agency system the preeminent marketing system in the insurance industry today and in the future.
The author
Dennis Pillsbury is a Virginia-based freelance insurance writer.