FILL UP ON THE GOOD STUFF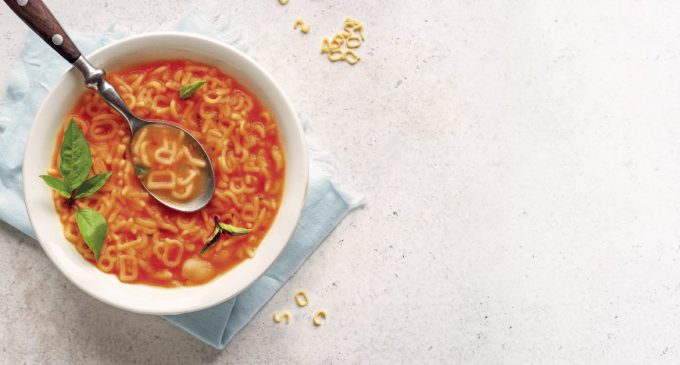 Broken Glass
FILL UP ON THE GOOD STUFF
From receptionist to consultant, this seasoned pro has built a career on her love of learning
By Elisabeth Boone, CPCU
Remember spelling out your name with the letters in your alphabet soup?
If you're Cheryl Koch, you might need to empty a dozen cans of Campbell's to find all the letters in your string of professional designations.
It goes: CPCU, CIC, ARM, AAI, API, AAM, AIM, AIS, ARP, AINS, ACSR, AFIS.
Education—for herself and others—is a passion for Koch, who used her successful agency career as a springboard from which she launched Agency Management Resource Group (AMRG), a consulting firm that provides a broad array of training programs to independent agencies around the country.
Koch worked her way through college with an agency in southern California, starting as the receptionist and subsequently becoming personal lines and then commercial lines account manager. She left the agency when it was acquired and joined a firm in Ventura, where she was able to achieve her goal of securing an ownership interest. She was responsible for operations and also served as a producer.
"I tell our clients that the agency of the future isn't going to look anything like it does today—and that will be good news for all of us."

—Cheryl Koch
Founder and President
Agency Management Resource Group
"Managing operations was a great learning experience for me," Koch says. "I learned a lot about internal operations and how to streamline processes to improve efficiency and productivity."
In 1987, Koch sold her interest in the agency and with her family moved to the Sacramento area. "At that point I found myself at a crossroads," she recalls. "I had been an owner, and I liked it. I didn't want to go back to working for other people, but on the other hand I didn't want to start my own agency from scratch, so I decided to hang out my shingle and help other agencies. My thinking was that if I worked only in one agency, I could help only so many people, whereas if I became a consultant, I could touch a lot of agencies and share with them what I had learned over the years."
In addition to her consulting practice, Koch teaches technical insurance topics and has served on the faculty of the risk management and insurance program at Sacramento State University, where she earned her MBA. She has taught CIC and Dynamics of Selling courses for The National Alliance for Insurance Education & Research, teaches a number of technical courses for The Institutes, and is a volunteer member of the IIABA's Virtual University "Ask an Expert" Committee.
Running lean
Considering that it works with agencies all over the country, Agency Management Resource Group has a surprisingly small staff. "In addition to me, three other consultants, each with one or more specialties, deliver services to our clients," Koch explains.
Among AMRG's offerings, she says, "Operations is our primary focus: developing and implementing procedures for both back-office work and accounting and finance. I do a lot of consulting in sales management, helping clients develop marketing and sales plans and working with producers. We do just about anything related to agency management except for mergers and acquisitions. We do valuations, but then we advise the principals to work with qualified lawyers, CPAs, and other professional advisors."
AMRG, Koch asserts, is definitely a hands-on organization whose team members roll up their sleeves and work directly with their clients' employees. "We do a lot more teaching and training than consulting," she says, adding that she especially enjoys working with account managers. "They have a special place in my heart because I held that position early in my career. I think they often don't get the attention or resources they need, and it can be a thankless position.
"Most agency owners came up through sales and never held account manager positions, so it's hard for them to appreciate what a tough and frustrating job it can be. Most owners want to help these employees but just don't know how, and that's where we come in."
Challenges and cures
In terms of operations, what is the biggest challenge agencies face today?
"Almost universally it's backlog," Koch responds. "Once we get inside an agency, it's not unusual to find months of unprocessed work. This is obviously an E&O exposure, and it's a huge morale issue for employees who are so far behind that they think they'll never get caught up.
"Sometimes that's a revelation to the owners," she observes. "We tell them: 'Your agency is only as current as the employee who's farthest behind. If one person has a policy on her desk that hasn't been processed for three months, your agency is three months behind.'
"Account managers are very good at making things look easy," Koch says. "That's why owners may think everything is fine when in fact there's a backlog of several months. It's ironic that, fifty years into agency automation, the situation sometimes is worse today than it was when everything was done on paper. That's what baffles owners, who point out that they've spent tens of thousands of dollars on computer systems and don't understand why work still piles up."
What this comes down to, Koch remarks, is a lack of procedures—which, she emphasizes, should be clearly stated, put into writing, and reviewed regularly to ensure they are still relevant.
"Imagine hiring brand-new people and bringing them into the agency," she says. "You show them to their desks, and they say, 'Okay, now what?' If you don't have written procedures, what are you going to tell them: 'You figure it out'? That may have worked for older generations, but young people today expect concrete direction and guidance."
This leads into another key operational challenge: finding and retaining good talent. "You're living in a dream world if you think that somehow all the carriers and agencies in the country are magically going to find half a million qualified people to fill the positions left open because of career change or retirement," Koch declares. "Insurance isn't popular with Millennials, and we need to do a better job of showing them how a career in our industry can give them the opportunity to achieve both personal and professional goals."
Then and now
As a veteran of the industry, Koch remembers when women in agencies generally were relegated to service positions and had no meaningful career track to speak of.
While acknowledging that women have experienced myriad challenges in emerging from the invisibility of yesteryear, Koch says the larger issue is diversity in broad strokes: ethnic, racial, religious, gender, sexual orientation. "The industry has made some strides in advancing diversity," she comments, "but I still think we have not done a good enough job of promoting diversity in all aspects. With respect to women, even today I rarely run across a female agency owner. They may be part of a group of owners, but I seldom see women who are sole owners of their agencies."
Given this situation, it's possible that the only viable path to ownership may be for a woman to start her own agency from scratch, Koch suggests. "I've been in the business for 45 years, and over that time the world has changed much more rapidly than our industry," she remarks.
To most of us, the image is the reality. If we look at the leaders of an industry and all we see are white male faces, we'll likely think we're caught in some kind of weird time warp.
"I love our industry, but especially at the independent agency level I don't think we've moved fast enough in embracing and encouraging diversity," Koch says. "I tell our clients that the agency of the future isn't going to look anything like it does today—and that will be good news for all of us."
Do you know a female independent agency leader we should feature? If so, please email details about her, as well as contact information, to Elisabeth Boone, CPCU (elis.boone@icloud.com). We'll take it from there.