Specialty Lines Markets
FOCUS ON CONSTRUCTION
Deemed essential in many states, the construction industry has managed to remain on the job during the worst of the economic shutdown
By Lori Widmer
There are two 2020 realities: 2020 between January and mid-March, and 2020 amid a pandemic. Thanks to an upheaval in nearly every aspect of the business world, all predictions for 2020 are scrapped. All bets are off for what markets will look like this year and possibly further on, and analysts are trying to predict market conditions based on the single most unmitigable exposure any industry can face.
Despite global uncertainty and massive shutdowns of everything from supply chains to entire operations, some industries are looking better than others. Such is the case for the construction industry, at least in the short term. Deemed essential operations in many states, the construction business has managed to remain on the job during the worst of the economic shutdown.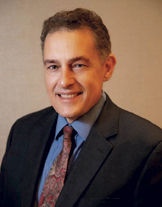 Still, there has been some disruption. Some states that have adopted restrictive guidelines, such as Pennsylvania and Washington, which both allow for emergency repairs only and, in the case of Washington, construction related to government functions. And some segments of the market are feeling the pressure from a halt in work.
Scott Petersen, senior executive general adjuster for McLarens, has seen some negative impact already coming from the housing market. "For example, multi-family housing starts are down 60-plus percent. What's going to happen next remains to be seen."
Also, he says, "We're telecommuting now. How much new office space do you need?"
But Petersen says he's seen the opposite happening as well. "I work on the Denver International Airport's builders risk program, and they've just been authorized to spend up to another $560 million for terminal expansion and refitting. It's because, due to reduced demand for air travel, they have the ability to work without travelers getting in the way. The bond issues are already in place, and they have the money."
All of this, Petersen says, makes it difficult to generalize on how the market in the time of COVID-19 is behaving. "You expect that this will have a serious impact in terms of the amount of new work, but there are exceptions."
State of the market
Yet there is plenty more going on in the construction market than pandemic-related pressures. Greg Chodora, vice president of construction at Nationwide, says technology has transformed much of the industry, and will continue to do so. That includes drones used for safety purposes.
"According to the Bureau of Labor Statistics, 150,000 accidents took place on job sites last year," he says. "An example of how we can potentially avoid future accidents is by utilizing drones to check on an area of a project for safety concerns before workers physically enter the site. We're testing that capability to be able to use in the near future."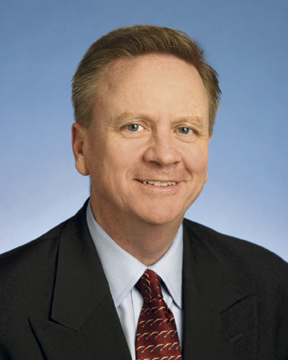 Technology also is transforming construction projects themselves. Alan Ferguson, president of US Assure, says the industry is seeing more activity around remote working and learning capabilities for residential construction. The current stay-at-home directives mean that homes need to accommodate multiple functions. "Because many houses simply don't have the extra rooms and square footage for a dedicated office, you can expect to see home construction plans with convertible and/or modular areas to accommodate multifunctional needs," Ferguson says. "Use of space will be much more efficient, and a large portion of this will take place in a bedroom or kitchen with mobile island cabinets and tables built to easily reconfigure the space."
The coverage landscape
In the meantime, look for rate increases in most lines of coverage, says Chodora. Umbrella coverage is experiencing limit reductions and some rate increases, he adds. "Excess wrap coverage has become more expensive as well. Contractors pollution liability continues to see increased claim activity. Redevelopment projects are at risk due to the possibility of pre-existing pollution exposures; this exposes the owner/contractor and is seen on projects of all sizes."
Ferguson says frame construction continues to be a difficult-to-insure line in certain markets, with some carriers exiting and others ratcheting down on pricing and limits. Commercial construction, he says, is seeing more requests from agents needing to insure the contractor's liability on adjacent structures separate from the construction project. "At times, damage could occur on one of these buildings as a result of the contractor's operation at the neighboring construction site." He says his company launched on June 1 an endorsement for such exposures.

Yet the news is not all bad, Chodora says. "Subcontractor default insurance is continuing to grow, and with the COVID-19 financial impact, subcontractors' risk of delays and defaults will increase, continuing the growth of this coverage."
And capacity has not been an issue so far, says Petersen. "The market was hardening, of course, across the board prior to this (the pandemic), especially in the excess world. Primary hadn't changed as much, and builders risk was a bit more available than straight property."
Advice for agents and brokers
For agents and brokers, now is the time to reach out to policyholders, says Ferguson. "Connect with contractors to determine if there are any significant delays that may extend work past their current policy term. Have policyholders visit job sites that had been previously vacated and look for indicators of possible trespassing and/or theft and vandalism. Refrain from interpreting coverage, and encourage your clients to report claims in a timely manner."
Have such conversations "early and often," says Petersen. "Try to explain to them that this is an interesting situation—it's not normal. Things were going swimmingly until COVID-19 hit."
If something goes wrong, he advises, agents should "encourage the client to make the claim because the carriers need to make the coverage decisions."
As carriers make their decisions, that's where agents and brokers can add more value. "As carriers continue to provide more detailed information about claims and trends, the agent or broker plays a critical role to deliver information to the policyholder," Chodora says. "The partnership with the agent/broker is key to delivering a consistent approach to make the policyholder whole after a claim."
That could bode well for both agents and their customers for the long term as pandemic uncertainty stretches on. "I think we're just in the front end of this thing, and it's going to be a while," says Petersen.
For more information:
McLarens
www.mclarens.com
Nationwide
www.nationwide.com
US Assure
www.usassure.com
The author
Lori Widmer is a Philadelphia-based writer and editor who specializes in insurance and risk management.