LOOKING BACK, LOOKING AHEAD
"GENERALIST BY DESIGN" CONTINUES TO THRIVE
Fourth generation now leading Southern Maryland agency forward
By Dave Willis, CPIA
Twenty-some years ago—yes, way back in the 20th century or as it's also called, the last millennium—Rough Notes magazine featured Edward L. Sanders Insurance Agency on its cover. Since then, the agency has celebrated a number of birthdays, including one that earned it a spot in another elite group of independent insurance agencies—those that for 100 years or more have been helping businesses and individuals protect what's important to them.
Looking back
Edward L. Sanders Sr. established an insurance agency bearing his name in 1903 on the corner of Charles Street and Washington Avenue in La Plata, Maryland. La Plata is the county seat for Charles County, in the southern part of the state, 30 miles or so southeast of Washington, D.C.
At the time Sanders formed his agency, its primary focus was on life insurance. A decade later, in 1913, Sanders entered the fire insurance business. That move marked a shift to the agency becoming primarily a property and casualty shop, which it has been for many years.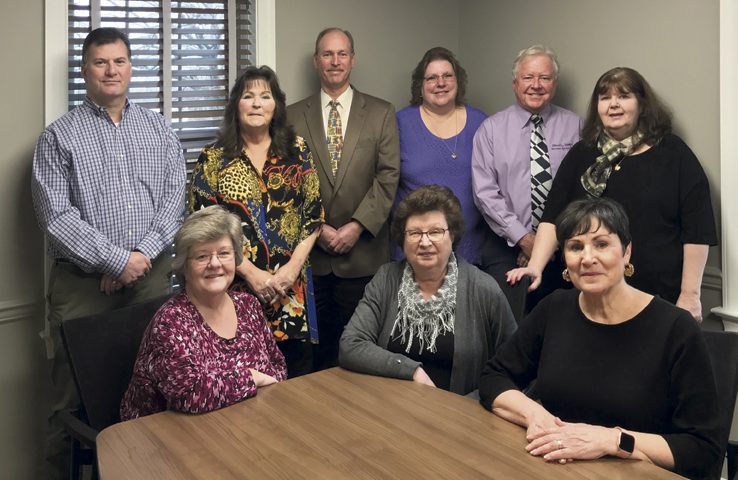 The senior Sanders led the agency for a half century or so, passing the reins to Edward L. Sanders Jr. in the 1950s. Ed Junior actually had started working at the agency in 1949. The summer after he graduated from high school, he broke his ankle playing baseball. Because of the injury, he was unable to attend college. According to current agency principal Larry Sanders III, "He started working in the agency at that point, and never left."
Louise C. Sanders, Ed Junior's wife, joined the firm's leadership team in 1976, and continues to work there today. In 1981, the agency moved its office from 1 Washington Avenue a whole block away, to 10 Washington Avenue, where it continues to operate today.
Larry Sanders III, the next generation to take the helm, started working full time at the agency in May of 1978 after graduating from college. He assumed responsibility for running the agency in January 1997. During Larry's transition to principal, he finalized a shift of the agency away from large national carriers and into stronger relationships with regional carriers, such as Cincinnati Insurance, State Auto Insurance and Selective Insurance.
In July 1998, Edward L. Sanders Insurance Agency was recognized as the Rough Notes magazine Marketing Agency of the Month. The agency was featured in an article titled "Success by Design," which highlighted the three generations who had run the business since its founding. In it, Larry Sanders pointed out that, in a time when many agencies were focused on niche marketing, Edward L. Sanders Insurance Agency was "a generalist by design."
And in a period when everyone claimed that bigger was not just better but almost mandatory, Larry said the agency was "not interested in creating the next jumbo agency. … We don't want to cross over to the size where bureaucracy becomes the norm." Instead, the agency focused on what arguably are the hallmarks of the independent agency channel: local focus and choice available from an independent agency.
In the 1998 article, Larry said of his firm's service to businesses and individuals on the western shores of the Chesapeake Bay, "Our clients have come to us because we are an independent agency, with an emphasis on independent, that will represent their interests. We work very hard to make certain that we live up to their expectations."
Over the next few years, Ed, as Edward Junior is called, began to defer more and more agency decisions to Larry, and over the years transitioned his personal book of business. He began to partially retire in 2001 or so, working three or four days a week. After the town of La Plata was hit with a tornado in April 2002, Ed jumped back in to help the agency and its clients.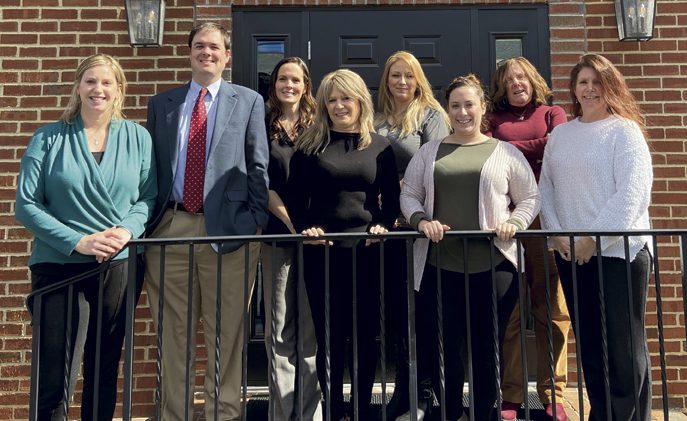 Looking ahead
Ed fully retired in 2003—the year of the agency's 100th anniversary—but even then, he still held on to a few farm accounts he liked to personally review with his longtime clients and friends. Many of the agency's longstanding farm accounts were tobacco-related, but that business has all but been replaced with more traditional soybean, wheat, and grain operations.
Urban sprawl has reduced the number of those operations, as well. After transitioning his remaining farm accounts, Ed still couldn't fully walk away; he continued to deliver Christmas candy to clients for a number of years.
In 2004, the next generation of family members entered the business. Sara Sanders Payne came on board in 2004 and began to work with Louise, who at that point was corporate secretary/treasurer and agency administrator, responsible for bookkeeping and accounting duties for the agency. "Louise helped prepare me to fill her roles—mentoring me until 2007, when she began to transition into retirement," Sara recalls. Louise still comes into the office pretty much every day, helping with duties that range from going to the bank and post office to managing the agency's supplies.
Today, Sara holds the title of corporate treasurer and office manager. In 2014, she was joined by another fourth-generation family member, her brother, Michael. "Michael joined the agency as a personal and commercial producer after relocating back to Southern Maryland," Sara explains. He previously worked for a national company handling insurance claims.
"We have amazing people, terrific carrier partners, and a great community in which to serve."

—Sara Sanders Payne
Corporate Treasurer and Office Manager
The 1998 Rough Notes article pointed out that the agency's philosophy had always been "to act as though the client's interests were our own." It also mentioned that its "generalist by design" style helped to make the agency less susceptible to industry cycles for longer staying power.
"Fast forward 22 years and the same things could be written, word for word, about the agency today," Sara notes. "We still epitomize the same approach to attracting and maintaining quality clients and employees. The business is still family owned and operated, and our focus continues to be on maintaining a local agency that serves our community."
The agency's goal at the time of the 1998 article was to reach $10 million in premium without adding headcount by capturing tech-driven efficiencies. "Our goal was surpassed," Michael notes, "and today the agency's book stands at around $18 million. While technology certainly played a role in our increased efficiency, we still have a long way to go with standardizing technology for the independent agent."
Today the agency has 18 staff members, six of whom are full-time producers, and operates in two offices. As a testament to employee satisfaction, four of the agency's current producers—John Burroughs, Bambi Porter, Larry Sanders III, and Paul Simpson—were on board in 1998. Bill Cooke and Ed Sanders, who retired, have been replaced by Lee Moreland and Michael Sanders. While many team members have been with the agency since the '90s, a new generation has come on board; a half dozen employees are under 40.
During a time when large national agencies are buying local independent agencies, Sara, Michael, and the rest of the team are excited about the future and the agency's sustainability. "We have amazing people, terrific carrier partners, and a great community in which to serve," Sara says. "Plus, we just finished a building refresh last year that provides us a fantastic place to call our business home. We're definitely prepared to face the future, and continue helping local businesses, families, and individuals for generations to come."
Main photo: Three generations of agency leaders: (seated) Ed and Louise Sanders, (standing) Sara Sanders Payne, Larry Sanders, Michael Sanders