GIFTING CLIENTS AFTER THE HOLIDAYS
Create a strong partnership by sending meaningful gifts at appropriate occasions
By Leeatt Rothschild
The corporate holiday gifting craze may have just ended, but the window for sending gifts to clients is still wide open. Regardless of whether you just sent them out in December, you should rethink your gifting strategy this year and send something outside of the holiday season.
Why? As an independent insurance agent, you know how crucial it is to have strong relationships with your clients. And strong relationships hinge on strong communication.
The right client gift can be a powerful communication tool. When you send one after the rush of the holidays, it won't be competing with those of other vendors and business partners. This lets you send the message loud and clear that you value your partnership; your act will keep you top of mind.
Follow these three steps to choose a client gift and occasion that will open the door for stronger relationships in 2020:
Step one: Swap out generic gifts for something meaningful. No more flavored popcorn or branded mugs this year. The holiday season brought tides of forgettable snacks and tchotchkes to office break rooms, which means recipients may not remember who sent what. Too often, sending something generic has the same outcome as sending nothing at all.
[T]he glut of December corporate gifts don't have any significant impact on business relationships because there's simply too much noise for a message to get across.
When you send a gift after the December rush, find one that uniquely resonates with your client, so they'll remember that it came from you. There won't be a crowd to stand out from, but for double the punch, find something that would still be far more memorable than the rest if you sent it in December.
Here are a few suggestions for choosing a client gift that leaves a lasting impression: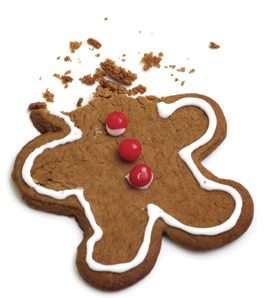 Something with a long shelf life. Many holiday gifts are consumed or disposed of by January. Try a gift that your client can use and appreciate time and again, such as a calendar, a notebook, or a plant.
A good read. Send a book that you think your client will like.
Something outside the box (literally). Gift an experience, such as a gift certificate to a restaurant or a voucher for an activity that you know they'll enjoy.
A gift that does good. Clients, especially your Millennial ones (now the largest group in the workforce), care deeply about social and environmental causes. They want to see these supported by organizations they work with, including their insurance providers. Ideas include coffee produced by gainfully employed people with disabilities, a cookbook that donates its proceeds to environmental preservation efforts, or granola made by a company that provides job training to survivors of abuse.
A donation in your client's name. Donate to an organization your client is involved in or one you believe aligns with your client's values.
Once you've chosen a meaningful gift, it's time to add a personal touch.
Step two: Personalize the occasion and note. Now that you've chosen the right gift, you need to choose the right time to send it and the right note to include.
Here's a chance to really leave an impression by sending a gift after the holidays: Pick a more unconventional occasion—maybe one that is specific to your client. The more unexpected it is, the more delightful it will be for the recipient.
Consider one of the following occasions:
A partnership anniversary or contract renewal
A client milestone, such as a promotion
A non-peak holiday, such as New Year's or Thanksgiving, or a holiday with specific resonance, such as Veteran's Day for a client who has served in the military
A personal event, such as a birthday or wedding
Don't miss the easiest and most powerful way to personalize a client gift—including a handwritten note. Depending on which gift and occasion you choose, explain in your note why you chose it. Your client will appreciate the thoughtful gesture.
Step three: Follow up to start a conversation. A good gift includes a call to action. After you send your meaningful and timely gift, now is your chance to connect with your client beyond what's expected. This is where strategic gifting becomes an opportunity to boost client relation-ships and an agent's bottom line.
The holidays are a hectic time for employees in any industry—if you send a gift then, you might not even get a "thank you" in return. But a gift sent outside peak gifting season allows you to start a meaningful conversation with your client that can help you pursue your business goals.
You can send a gift thanking a client for a referral—and ask, during your next conversation, whether they know anyone else who might need your services. Or you can send a gift out of gratitude for a successful year of partnership and ask to set up a time to talk about the year to come. You might even send a wedding gift and offer to help your client choose new insurance plans.
Your gifting strategy is your success strategy
You don't need to send holiday gifts just because everyone else does. In reality, the glut of December corporate gifts doesn't have any significant impact on business relationships because there's simply too much noise for a message to get across.
Stay one step ahead of the competition and send a client gift that is meaningful, personalized, and unexpected. That way, you'll be able to show your client that you value your partnership—and use it to build an even better partnership moving forward.
For more information:
Packed with Purpose
www.packedwithpurpose.gifts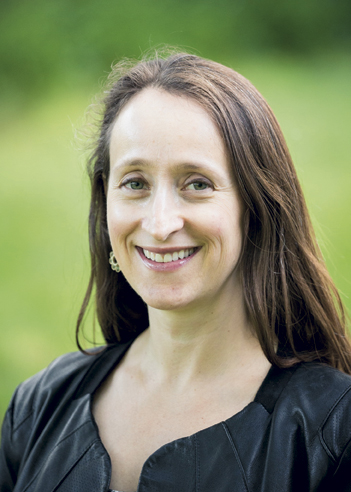 The author
Leeatt Rothschild is the founder and CEO of Packed with Purpose, a specialty gifting company with a social mission. Founded in 2016, Packed with Purpose was born out of Leeatt's desire to create a social impact and her appreciation for the importance of gifting in fostering meaningful relationships. Prior to founding Packed with Purpose, Leeatt served as the vice president of advisory services for Mission Measurement, where she developed innovative social strategies for Fortune 500 companies to generate social impact and business results.