AGENCY OF THE MONTH
HIGHLY EFFECTIVE SPECIALIST
Missouri agency focuses on agricultural accounts
By Dennis H. Pillsbury
When Specialty Risk Insurance, Carthage, Missouri, opened its doors on July 13, 2012, it certainly lived up to its name. And it still does today. Founder Kevin Charleston points out that about 80% of the agency's business comes from agribusiness. "For us, agribusiness is Main Street business," quips Chance Morgan, one of the 44 people who are part of the family that works and plays at this agency where everybody does everything and no one has a title.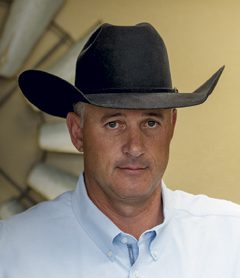 "Our focus is on the customer," Kevin says proudly, "and on making sure that their needs and concerns are addressed promptly. We have a group of people who are fully engaged in what we are doing. We don't keep track of vacations or sick days or count hours. If a person needs to leave early, they're free to do so. Their time is their own.
"Our people love that and protect that," he adds. "It's one of the reasons why we have people who love working here."
Kevin's insurance career began in 1995 at another agency. After 17 years there, he decided to strike out on his own and "do things a little differently," he explains. "I was able to bring a book with me and had a management system in place. We were up and running in about a week."
A huge extended family
Robin Smith, who came over to the new agency with Kevin, points out that "we really have an extended family here. Not only are our people all part of it, but we consider our customers to be part of our family as well.
"Of course, within the family, we have people who specialize in different aspects of agribusiness and are part of teams that have expertise in livestock or crop insurance or any other specialty," she adds. "These teams work together seamlessly whenever an account needs access to some or all of that expertise. And we also have people who take care of administrative exigencies—people like Denise, who handles accounting. You've got to have those people in order to have a strong functioning family."
Denise Kinman notes that she grew up in the same small town near Carthage as Kevin and wanted to work at a place that offered a small-town feel. "Kevin has created that feeling and, in the process, built a great culture here that fits with the clientele we serve," she says. "We're just regular, everyday people who are business professionals, using our particular experience and expertise to serve our friends and neighbors. I love coming in to the office every day. We're always busy, and you can see that everyone here enjoys taking care of customers and of each other."
"If the phone rings, pick it up," says Quincy Atwood, Kevin's daughter, describing an element of what makes this agency resonate in its market. "There's no automated attendant. When people call our agency, a real person answers the phone and makes certain the client or prospect is helped as quickly as possible."

Competitive people with a common goal
"We have a group of competitive people who respond to this approach of what I call 'managed chaos,'"  Quincy continues. "Imagine a place with no titles, where everybody does all the jobs from answering phone calls to taking out the garbage to cleaning up the messes to helping clients get the best insurance coverage. That's what we've got, and everybody loves it."
Chance picks up by pointing out that "the results speak for themselves. We've been in business only eight years, and our revenue exceeds $6 million. We've grown every year not because we focus on winning at all costs, but because we understand our clients and make sure we provide them with the best coverage, and that doesn't mean the cheapest.
"We read all the policies that are available in our niche, we know the coverages and exclusions, and we keep our customers aware of exactly what they are purchasing," he explains. "We've set a very high standard for ourselves.
"This is a pretty exceptional place," Chance continues, "not just because of our focus on selling the right coverage but also because of the service we provide when we're really needed. That's when we really shine. And that's also what helps us keep people who want to become exceptional.
"This is a place where people can enjoy a professional career with no barriers," he explains. "Our golden rule has been to create a workplace that we could recommend to our kids. I think we've done that."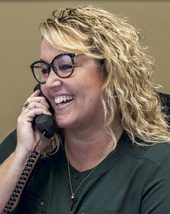 A little help from friends
Kevin notes that there have been a number of people along the way who have helped him create the agency and its focus. "I met Roger Sitkins 24 years ago when I was just starting out, and I still subscribe to what he preaches—things like, 'Be highly effective in your lane' and 'Be a specialist.'
"I guess I must find his advice helpful," he says with a grin, "since I was one of the first to jump in when he started up again. Our producers all go to his seminars.
"We've also gotten help from several service providers who specialize in areas where many of our clients need advice," Kevin shares. "We have someone who is a specialist in HR, another in safety and OSHA, and another who has deep Department of Transportation expertise. That's a key concern for us, since everything in agriculture goes in a truck five or six times.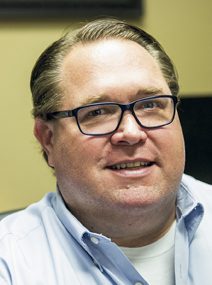 "Although these guys are technically outside contractors, they work out of our office and are part of our family," Kevin adds.
The agency's revenue mix includes 51% from commercial lines (of which 80% is agribusiness), 33% from farm insurance, 9% employee benefits and the balance from personal lines. "The great thing about the farm business, where our team is second to none, is that we can quote and bind it," he continues. "We don't have to deal with the sometimes slow, methodical insurance process.
"Our team knows this business so well that they can visit a farm and develop a program on the spot," Kevin says. "When they explain what risks the farm is facing, the owner often realizes that they were underinsured or uninsured for some potentially costly risks."
To build on its farm experience, the agency recently launched a new specialist focus. "We insure just under 1,000 farms, so in May, we put together a crop team," he explains. "We found the right people to make up the team, and we are already seeing very positive results coming out of that move."
In addition to strong organic growth, the agency has made several acquisitions, including bringing on a competitor, The Horsey Agency, that was strong in poultry insurance. David Horsey continues to work for Specialty Risk out of his home. In addition to its home office in Carthage, the agency also has offices in Fairfield, Texas, and Sarcoxie, Joplin, and Nevada, Missouri, all the result of acquisitions.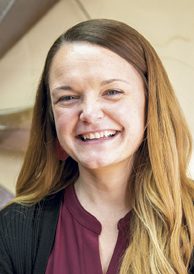 COVID results
Like other agencies, COVID-19 has had an impact on Specialty Risk's business. "We've put out a lot of information about risk management and human resources procedures," Kevin explains. "But the pandemic also has had an interesting effect on our opportunities to bring in people to the agency. A lot of people are reevaluating their employment choices, and some have decided that working for a smaller firm offers them an opportunity for greater satisfaction and steady employment.
"We had been using people in China for some of our processing through ResourcePro," he adds, "because we just couldn't find people in the area. That has changed, and now we've been able to hire good people locally. Carthage has suddenly become attractive to greater numbers of people."
"Most of the people here," Chance picks up, "had left the area and come back. The big-city life and big corporate jobs have lost a lot of their luster."
"That's my story," admits Quincy. "I didn't plan on working for my dad. But I really got tired of living in Texas and was getting a little homesick for the country. Fortunately, the guy I met down there said the idea of moving north sounded great, and here we are!" (They're married and expecting their first child.)
Over its eight-year history, the agency's footprint has grown substantially as word about its expertise in agribusiness and its excellent service spreads. "We're pretty active from Mississippi to the west Texas line and from Iowa to the Gulf," Kevin notes. "But we have accounts across the country. We write a meat plant in Utah, a fish farm in South Dakota, and a number of agribusinesses in the Carolinas. We're pretty high on the list whenever people search for agribusiness insurance."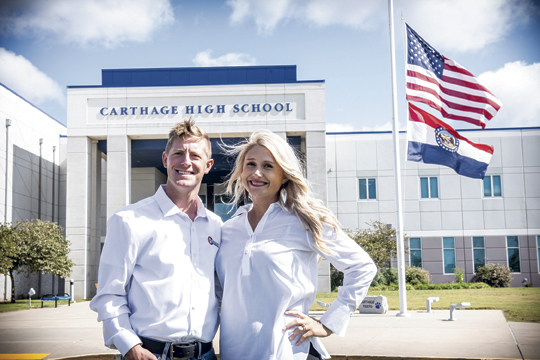 The agency also is active in supporting kids' programs like Bright Futures® and local schools and colleges, as well as county fairs and rodeos. "This is a pretty young agency," Chance says, "and we have a lot of kids involved in activities. We're out supporting them and their groups very regularly. This is an active group."
Kevin admits that "it's going to be hard to continue our 'managed chaos,' as my daughter terms it, but I think it can be done if we focus on bringing in the right people. Like we said earlier, we have competitive people; many of them were athletes, so they know how to work in a team and know how important it is to not let the team down."
Rough Notes is proud to recognize Specialty Risk Insurance as our Agency of the Month. We are convinced that they will be able to maintain the fun, open environment as they grow and become a model for other agencies that want to adopt a similar approach.
The author
Dennis Pillsbury is a Virginia-based freelance insurance writer.