Technology
THE NEW NORMAL
Nationwide offers virtual support to help agents and clients navigate the challenges of COVID-I9
By Elisabeth Boone, CPCU
"I can't wait till things get back to normal." That phrase, so casually uttered in the halcyon days before the outbreak of COVID-19, now rings hollow as we become increasingly aware that normal no longer refers to a steady state but instead means a shape-shifting phenomenon that defies definition or analysis.
Like their peers in other industries, independent agents find themselves struggling to keep accounts, reassure nervous customers, and manage employees who have exchanged their dress-for-success garb for sneakers and sweats.
At the forefront of efforts to help agents and their customers navigate the treacherous waters of the pandemic is Nationwide, which has relationships with more than 11,000 independent agents across the country. July 1 of this year marked the completion of Nation-wide's transition to an all-independent agency force. Since the transition was announced in 2018, new written premium driven by independent agents has increased by 35%.
Since the onset of the pandemic, Nationwide has been providing a wide array of digital resources to help insureds and agents adapt to a radically changed environment and protect themselves from the virus. These resources include:
Digital marketing and social media support and training
Amending coverage to extend to new business situations like restaurant delivery
Helping agents and businesses protect themselves from a cyber-attack during the pandemic
Nationwide Express,SM which helps agents deliver multi-line quotes in two minutes
Personal and commercial telematics products that address changing driving patterns and the increased prevalence of work-from-home environments
Timely loss control resources for agents to share with clients to help them manage their businesses as operations and exposures evolve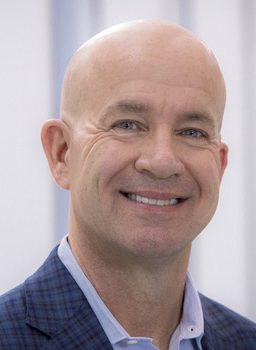 Promises and challenges
To gain perspective on how agents are using these and other Nationwide digital resources, we spoke with Peter McMurtrie, Nationwide's president of P&C commercial lines, and Blair Crossan, vice president of P&C sales and distribution/thought leadership.
"As a mutual company, we're able to take a long-term view of our promises to our policyholders," says McMurtrie. "We also have some extra flexibility to make sure we're doing what's in the best interests of our policyholders and our agents."
In responding to the pandemic, McMurtrie explains, "First and foremost, we recognized the financial challenges our policyholders were facing. We proactively provided hardship relief and payment support, and many of our customers took advantage of that, especially during the onset of the pandemic. In the personal lines space, we provided a $50 premium refund for all of our personal auto customers.
"Along with financial support, we recognized that our commercial insureds were being challenged with changing conditions and were having to think differently about how to operate their businesses," McMurtrie continues. "We liberalized or extended coverage in a number of areas, particularly for our restaurant customers where we provided coverage for hired and non-owned autos used for food delivery as a way to help these insureds keep their businesses running.
"We communicate regularly with our agents, providing them resources they can share with their customers. We knew that customers were looking to their agents as trusted advisors to help them understand the changes brought about by the pandemic."
An example, McMurtrie says, is Nationwide's digital loss control resources, which are particularly valuable to restaurants whose owners may be considering allowing customers to enjoy outdoor dining or to dine indoors while observing masking and social distancing guidelines. The resources also are helpful to businesses that may need to close down partially or completely, providing information on what they need to do to keep their businesses safe and secure. For businesses that choose to remain open on a restricted basis, McMurtrie notes, Nationwide offers guidelines on maintaining a hygienic environment for customers. Many of these resources, he observes, are industry specific.
Going virtual
Handling auto physical damage claims tends to be a hands-on exercise with the policyholder bringing the vehicle to a physical location and obtaining a written repair estimate from an adjuster. In these days of COVID-19, however, that kind of encounter is no longer an option.
Since the onset of the pandemic, McMurtrie says, "We've prioritized processing claims in a more digital or virtual manner to ensure the safety of our customers and our associates. We've expanded our ability to do this by leveraging remote settlement tools, in particular photo estimating. We're able to work off contractor and repair facility estimates, and we also are tapping into other vendor and supply services. As a result, we're able to continue to interact with our customers by doing it in a remote fashion. Leveraging technology is the way we create the equivalent of being there in person," he remarks.
What kinds of loss control and risk management resources and virtual support is Nationwide providing?
"A digital safety resource that Nationwide provides can be found at www.mylosscontrolservices.com," McMurtrie responds. "This site offers agents and their insureds tools to mitigate risks and prevent future accidents. Users have 24/7 access to safety and risk management expertise for a wide range of exposures, with a current focus on COVID-19. This is a digital self-service solution for loss control advice and guidance for customers, particularly with regard to maintaining closed or idle facilities during COVID-19.
"The site also provides guidance on safely reopening restaurants, human services facilities, and construction sites after a closure," he notes.
Another digital offering McMurtrie describes is Nationwide Express. "This is a simplified personal lines quote/bind solution that agents are able to digitally deploy off their own platforms or mobile devices.
"In the commercial lines space we've partnered with insurtech company Bold Penguin to create a digital storefront for small business owners," McMurtrie explains. Prospects can immediately generate a quote and bind a policy, either on their own through the online-based storefront or through an agent using the storefront. A similar platform designed specifically for independent agents is being tested right now for deployment in 2021.
"We've been working to integrate all of our commercial products for comparative rating platforms like IVANS Markets, Bold Penguin, IBQ Systems, Semsee, and Tarmika," McMurtrie continues. "We're also creating innovative technologies in the telematics space on both the personal lines side and the commercial lines side with Vantage 360, which allows businesses to monitor driver performance and manage their fleets."
What's more, he comments, Nationwide has partnered with Samsara, which provides telematics solutions to help trucking insureds incentivize safe driving through the use of intelligent dash cam technology.
How are agents and customers responding to Nationwide's digital initiatives?
"The feedback has really been tremendous," McMurtrie declares. "We've seen an increase in our agents' utilization rate in terms of interacting with the digital solutions, and the feedback we get from them is that it's exactly what their customers are looking for with respect to advice and guidance. We feel good about the feedback we've gotten and our ability to provide the appropriate solutions to support our independent agency partners."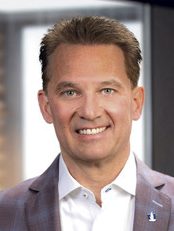 Transition to independence
Historically, Nationwide has inter-acted with a mix of exclusive agents and independents. As noted earlier, in 2018 the insurer announced its intention to make the transition to an all independent agency force, and it set a date of July 1, 2020, to complete the transition. (See "Independence Day" in the June 2019 issue of Rough Notes.)
"We're proud that more than 99% of our agents have made the transition and confirmed their plans to continue a productive relationship with Nation- wide as an independent agency partner," McMurtrie responds. "The independent agency model isn't new; in fact, we've been partnering with independent agents since 1929. Prior to our exclusive agent transition, we had relationships with over 10,000 independent agents.
"The transition has been a reaffirmation to us that not all agencies are the same," he continues, "and it's important that carriers do not have a one-size-fits-all model. We strive to create an agency-focused model that's based on listening to and understanding the different concerns of agents and providing a variety of solutions that align with agencies' different operating models—ascertaining what agents value and what they need.
I think part of the success of the transition has been that flexibility and that willingness to listen and to align resources and solutions that meet agencies' needs."
Thought leadership
Expressing agreement with McMurtrie's observations is Blair Crossan, Nationwide's vice president of P&C sales and distribution/thought leadership.
"We wanted to be sensitive and responsive to the times," he comments. "In addition to sending a $50 check to each auto policyholder, we suspended all cancellations for auto, home, and even our commercial business. We then developed payment plans whenever customers needed to catch up on delayed premiums."
What about agents?
"Initially we weren't sure how agents would be affected by COVID-19," Crossan remarks. "More important to us, what would they need from us? We were quick to do some research and sent a survey to all of our agents asking them what was going on in their agencies and what they needed from us. About 70% of the agents told us they had to change the way they were doing business because of COVID. Part of that had to do with digital initiatives; we found that many of our agents already were in the digital space but hadn't quite scaled it and hadn't put together a lot of processes to work in this environment.
"We quickly worked with our agents to help them leverage some of our own digital marketing and social media support. We also offered webinars to help them become more digitally enabled and allow them to equip their producers and engage their customers at this difficult time," Crossan says.
"I was amazed at the response we got," he comments. "From the perspective of several months, I came to realize that our agents absolutely needed help, but I think the speed with which we delivered support is what they really valued. They wanted a carrier to show up and say, 'Yes, we understand your issues. We don't have all the answers, but we have some solutions to help you get through this time,'" Crossan says.
"This ties in with our commitment to provide thought leadership across all lines," he explains. For example, he says, Nationwide has been publishing COVID-19-related articles and offering webinar resources that can help farmers return to normal during a pandemic. "Farming is a highly specialized industry with a lot of unique exposures," he observes. "We talk to farmers about how they can diversify their operations during the pandemic. If some of their normal operations are affected, what are some other things they can do to maintain revenue and profit?
"Obviously the pandemic has generated a lot of concern about health and safety," Crossan notes. "We took the opportunity to double down on farm safety because it affects farmers in a host of ways. We spent a lot of time talking with them and suggesting safety measures they could take not only during COVID but also when we start to return to normal."
Finally, and perhaps most important, Crossan says, Nationwide provides resources to help farmers understand what kinds of aid are available and how to apply for it. Nationwide, he asserts, stands ready to provide support to farmers who are seeking aid.
Crossan elaborates on McMurtrie's comments about Nationwide Express, the insurer's quote/bind system for personal lines.
"This is a way for agents to quote multiple products—auto, homeowners, and renters insurance—in as little as two minutes," Crossan explains. The agent can complete the sale—bind, take payment, register for self-service—and focus on selling instead of waiting days for a quote.
What's more, Crossan notes, "We were able to find a way for agents to embed this quote/bind capability into their own marketing system so they can market to customers online rather than requiring them to come into the agency."
When we hear the word "telematics," most of us think of a kind of "vehicle nanny" that punishes
drivers for speeding, running red lights, and braking too hard. Nationwide eschews the punitive aspect of telematics and instead uses the technology like the proverbial carrot on a stick with the aim of rewarding safe driving.
"During the pandemic people have been driving less, and we saw that as an opportunity to focus on the numerous benefits of telematics," Crossan says. "Especially for people who have lost their jobs or had their hours cut, we emphasize that telematics can help them save money. Some carriers are offering smart ride programs; we also offer Smart Miles, a pay-per-mile program that provides more immediate savings than smart ride because it takes time for that program to learn the habits of the driver."
From both agents and customers, Crossan says, the response to Nationwide's digital initiatives has been overwhelmingly favorable.
"I think both groups appreciate the speed with which we developed programs and brought them online," he says. "I think they also place a high value on the quality of the programs we offer to help them survive the pandemic. Above all, I believe what means most to our agents and customers is the way we communicate that we genuinely care about them, their businesses, and their families."
Caring is an intrinsic part of the Nationwide culture, as shown by the fact that the Nationwide Foundation donated $5 million to local and national charities to support the pandemic response in the communities where its agents and customers live and work.
No doubt about it: That takes caring to a whole new level.
For more information:
Nationwide
www.nationwide.com