The Young Pro-Files
HOME SWEET MARQUETTE HOME
Young CEO chooses location first and successful insurance career follows
By Christopher W. Cook
---
In the insurance industry, certain dedicated young professionals stand out among their peers and are members of an elite squad of individuals. These are their stories. "Dun dun."
There's an old saying that goes "home is where you hang your hat," or the idea that one can accept any place where they reside as their home. For some, this is easy, especially when they decide to stay permanently in their hometown.
This is what happened with Kelly Reed, CEO and risk advisor at Marquette, Michigan's, VAST, an Acrisure Partner Agency. After receiving his degree in business management from Northern Michigan University (NMU)—located in Marquette—a career path awaited somewhere for him, as long as it was local.
"In my last semester of college, I began to get very serious with a young lady who became my fiancé and is now my wife and the mother of our four kids," Reed says. "We decided that we really wanted to choose where we wanted to live; that was our desire, and she wanted to be in the town of Marquette in the Upper Peninsula.
"She started working out of college in 2007 at the CPA firm that she had interned with, and I started reaching out to and meeting with community members who I knew in our area, whether for a cup of coffee, lunch or breakfast, to ask them for their advice," he adds.
"I quickly realized from a professional standpoint that I wanted a career that would allow flexibility, travel, and financial freedom—something that would evolve to a commission-based program so that I'd have control of my compensation and income," Reed explains. "I knew that it would be a sales role, and I fell in love with the idea of sales for those reasons."
During his luncheon meetings, one business kept coming up by name—Hetrick & Associates, the 2006 Rough Notes Agency of the Year, who would rebrand as VAST in 2010 and become an Acrisure Partner Agency in 2016.
"I went to Bill Hetrick's office and asked for his advice," Reed says. "He introduced me to his partners, Christine VanAbel and Scott White, who I had known through sports (Reed played football and basketball growing up and was quarterback at NMU). I had an interview, and that's how I fell into the insurance industry. My pathway was choosing where I wanted to live and then identifying an industry that allowed me what I was looking for."
Reed began his career in 2007 and has worked at least four positions at the firm before taking on his current role earlier this year. "People feel like they always have to move and change employers, but there truly can be special opportunities within your current employer if you just talk about potential options for the future," he says.
One thing that Reed credits for his rise at the company was his love of sports and his experience on the field. "Every athlete, at any level, those skill sets translate into production-based roles and leadership," he says. "There are lessons that are learned, competitiveness, setting and establishing goals, being a member of a team—and knowing that the team is bigger than any one person—and the grit and hard work.
"I can still remember lifting weights at five in the morning. Now, we're staying a little late to make an extra couple of calls, which is a little more manageable," Reed adds with a chuckle.
Creating a team culture is equally important. "Some of the teams I was on were not the most talented, but we had tremendous relationships with each other. Some teams were very good but didn't necessarily have that team environment and the results followed that," he says.
Education and involvement
Reed firmly believes that all working professionals should be continuing learners. Because designations are a good way to show this commitment, Reed has earned three: the Certified Insurance Counselor (CIC), Professional Workers Compensation Advisor (PWCA), and Commercial Lines Coverage Specialist (CLCS).
"Not only do we all need to be learners," he explains, "but employers need to foster a learning culture; there's a responsibility on the individual and also the organization.
"Early on, have a well-rounded general professional development path; it allows you as an individual to identify an area of focus that is of interest, which can ultimately lead to a niche," Reed continues. "Early on in my career, the agency helped me get designations and education that allowed me to be technically sound, but it also exposed me to various industries, and I quickly became very passionate about working with healthcare providers.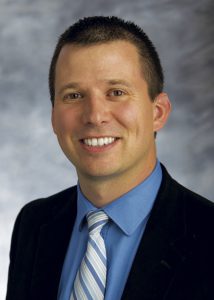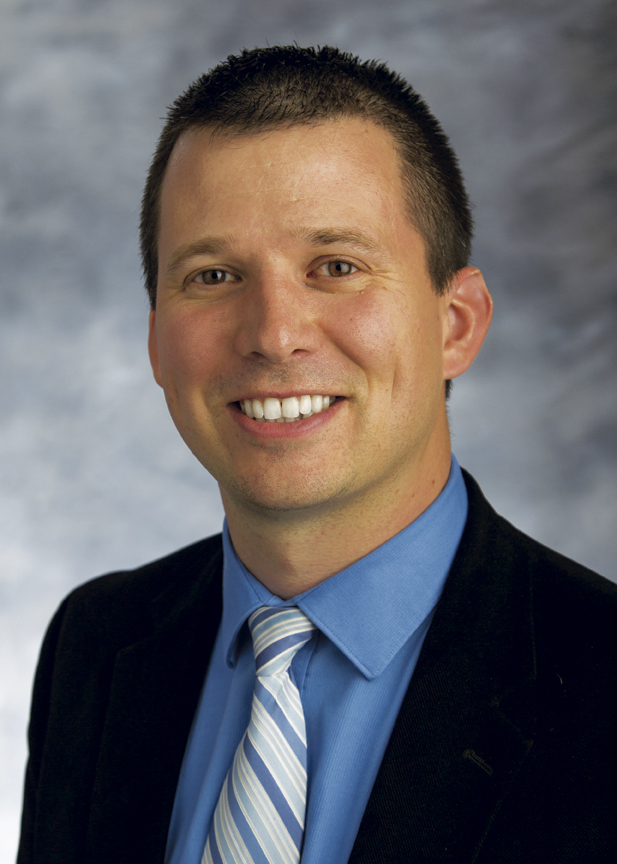 "People feel like they always have to move and change employers, but there truly can be special opportunities within your current employer if you just talk about potential options for the future."
—Kelly Reed
CEO
VAST
"Now I'm a P-C producer who works with physicians, hospitals, senior living communities, and allied healthcare providers. Once I had that niche developed, it allowed me to craft a professional development plan with support from my employer that was very specific." (You can learn more from Reed about zeroing in on a target market in the article "The Benefits of Creating a Niche," in the February 2020 issue of Rough Notes.)
With a successful career highlighted by numerous awards, Reed is truly thankful for those who have guided him on his path. "Scott White is my mentor [who ironically was enjoying his first day of retirement the day this interview took place], not just professionally but personally," Reedsays. "He allowed me to grow and he challenged me to do things that I didn't see were possible. He is some-body where everything he touched, it was better because of him being involved.
"Larry Linne with InCite Performance Group is a very talented individual with coaching and helped with my development. Jeff Bowlby [who retired in 2021] and Gary Dowling with ProAssurance are two individuals who always went out of their way to help a younger person in the industry. They were very influential early on as I was standing up my niche in medical professional liability. Our industry is full of so many good people."
When it comes to insurance organizations, Reed is a member of the Professional Liability Underwriting Society (PLUS) and the Michigan Association of Independent Agents (MAIA), of which he's been a "long-standing supporter. I always encourage agents and others to be involved and participate."
With four kids aged three through 10, Reed finds himself an active member of the local sports community. When Reed was growing up, his father was involved with the athletics department at NMU, so "going back to my roots, my babysitter after school was going to football practices and to basketball practices and watching the Wildcats play," he says. "I got to know the people I really looked up to, and who helped create that environment for my kids. The last three years, I've coached varsity football at the local high school, and then I've also coached youth baseball and youth football for my kids."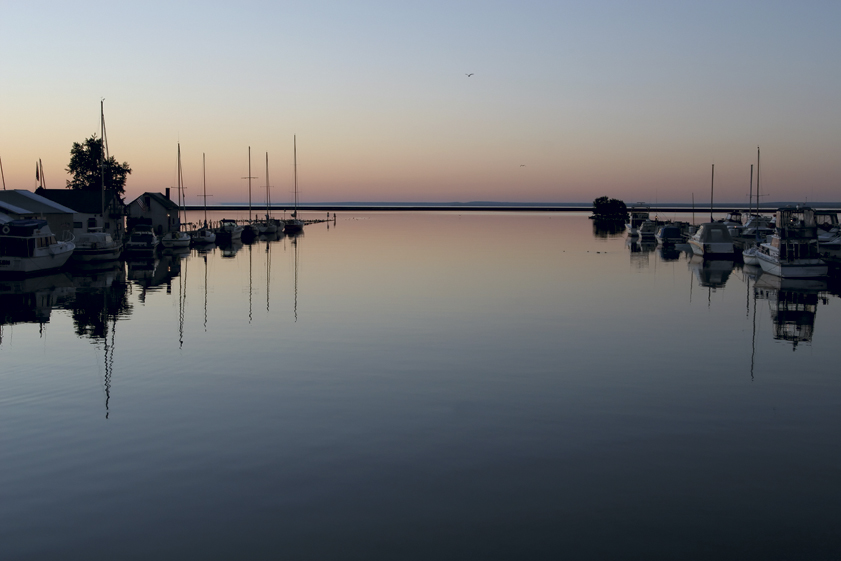 To conclude
For young or new professionals starting out their careers, Reed advises, "Be a part of a great organization that has a culture you're looking for. Seek out mentors, and when you find that person, be a sponge. If there's an open seat at the table and there's somebody who you can learn from, go sit next to them and ask questions; our industry's full of people who would like to pay it forward and help each other. Finally, develop a niche, and take it a little bit further—look at a micro niche, a sub-sector of that niche."
When Reed's not doing "insurance stuff," he can be found spending time outdoors with his family, whether camping, hunting, fishing or going to the beach, or being active with his kids' school, sports or arts activities.
Something that's been on this writer's personal bucket list is to see the Northern Lights. I read online that The Upper Peninsula is a potential place to witness this phenomenon on a dark night. Perhaps the next time agood night for viewing is predicted, a road trip may be required. With an opportunity to see the aurora borealis, even on an iffy occasion, I'd "keep watching the skies."