Professional Development
INSURANCE PODCASTS
Opening installment of new article series may get awkward
By Christopher W. Cook
In one of my January articles, I referenced a series I wrote about designations. Shortly after I finished that series, I started another, which provided beginner's information regarding errors and omissions (E&O) insurance. The Misadventures of Ernie and Oliver was a saga of two inexperienced gentlemen who purchase and attempt to run an agency. Throughout the introductions were several phrases with an E-word immediately followed by an O-word to tie-in with the E&O theme. Remember those? Yeah, me either.
Well, because it's early in the new year, I thought it would be a good time to start a new series. Because that's one thing we all have plenty of, right? Time.
Who else feels busy? With all my business travel and extracurricular activities like concerts and theater performances being cancelled after mid-March last year, I still felt busy. In my scenario, it may have had something to do with my now 6-month-old at home. Between parents working from home with their kids present (a topic from another mini-series of articles I wrote last year) and continuing education courses being cancelled or switching to virtual—where the distractions from home can interfere—when can someone find time to try to better themselves in their business lives?
Enter podcasts.
Around since the early 2000s, podcasts have increased in popularity throughout the years; Edison Research found in its Podcast Consumer quarterly tracking report that in 2019, 90 million persons in the United States listened to a podcast the month prior to the report's release. With its content downloadable for convenient playback, educational podcasts provide self-improvement opportunities for the busy individual, and the insurance industry has been jumping on board.
While I will be introducing you to some of the podcasts available for "insurance nerds" in this series, this writer does not generally listen to podcasts of any kind. Awkward.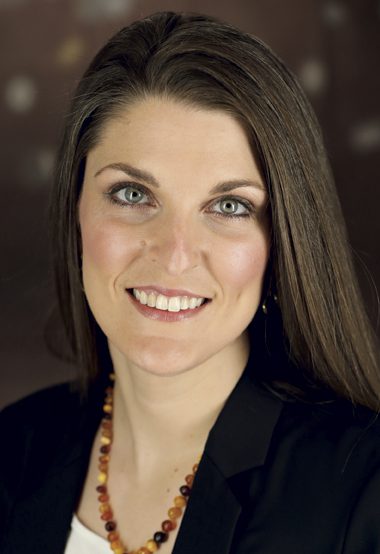 Awkward Insurance
Relatively new to the podcast world, Awkward Insurance debuted on October 22, 2020. Created by The National Alliance for Insurance Education & Research, the show releases a new episode each month and can be found on its website (www.scic.com), http://awkward-insurance.simplecast.com, and a variety of other podcast platforms like Apple Podcasts, iHeartRadio, Spotify, Google Podcasts, Overcast, and PocketCast.
Its host, Dustyne Bryant, MBA, CIC, CISR, has been in the insurance industry since 2007, serving as a producing personal lines account manager and agent. Her career started as a door-to-door sales producer with AFLAC. She quickly realized she wanted closer relationships with clients rather than focusing on the next cold call. She accepted a position with Regions Insurance, a regional insurance firm, as a file clerk and then excelled her way to personal lines department leader of a multi-office branch with Brown & Brown Insurance. She brings to the table industry-wide relationships, intimate knowledge of working in a customer-facing role, a love of reading policy language, a desire to always learn more, and a passion for helping others succeed.
"Education and connection in this industry have always been my goal," says Bryant, now the personal lines academic director with The National Alliance. "When the opportunity for this podcast was presented, it was conceptualized around my experience, knowledge, industry relationships, and my often socially awkward personality. Thus, Awkward Insurance."
The show is produced by Mac Leberman, who oversees the recording and editing of every episode in The National Alliance's podcast network. These include Nat Alliance NOW, Awkward Insurance, and Risk & Reward. "Mac joined the National Alliance in 2018, working his way from mail room to podcast media guru," says Bryant. "He preserves every golden nugget of insurance nerdiness and awkwardness in each episode for your listening pleasure.
"His experience in insurance is limited to his renter's and auto policies, but the insurance industry takes all kinds to keep it interesting," she adds. "Mac contributes creative vision and clarity to his podcast hosts and guests."
Each episode includes a different guest—insurance players of all backgrounds who are interested in a conversation about their experience in insurance, insurance relationships, and insurance coverage.
The podcast's overall message: "Curriculum offered by The National Alliance for Insurance Education & Research spends a lot of time with policy language and leaves little time for practical application in the daily lives of those who work in the insurance industry," Bryant says. "Awkward Insurance's mission is to bridge that gap. We want to talk about everything relevant to the lives of insurance professionals: coverage application, frustrations, triumphs, relationships, and current and future insurance trends."
Episodes
At the time of this writing, Awkward Insurance has released three episodes. The podcast's introduction includes some version of the following: "In this studio our conversations are unscripted, unplanned and may or may not have you wondering … what just happened."
"An episode might start with a theme but end on a completely different topic," says Bryant. "We want to get to know our guests, their thoughts and ideas, and hopefully make a meaningful connection with the listener along the way."
While the conversations are unrehearsed and can get awkward at times, this newest podcast series from The National Alliance provides an opportunity to learn something new about the business or yourself and advance your professional development.
The initial episode, We Didn't Start The Fire … It was a Gender Reveal Party, featured guest Mary Katherine Henderson, The National Alliance's 2019 Outstanding CSR of the Year (see the December 2019 issue of Rough Notes). After sharing mom stories, the conversation eventually leads to gender reveal parties, particularly the one in September 2020 in which a pyrotechnic device eventually sparked the El Dorado wildfire, which destroyed over 10,000 acres of land, displaced over 21,000 people and caused the death of one firefighter.
This leads to a conversation on wildfire insurance coverage, not only for victims but for those who might accidentally start a fire. Discussions include the importance of knowing what you're selling in policies, endorsements that might not be included on a homeowners policy, the value of performing property inventories and advice on how clients can reduce fire risks in their homes.
The 2018 National Alliance Outstanding CSR or the Year award winner, Ashley Fitzsimmons, was the guest on the second episode (see the December 2018 issue of Rough Notes). Its title, I'm Your Agent. Let's Talk About Sex, was inspired by a 2017 similarly titled article written by Fitzsimmons, which focused on the difficult and sometimes painfully awkward conversations insurance professionals have with their clients … similar to "the talk" with pre-teen kids.
Advice and tips provided in the episode include:
Understanding why a new client was upset with their previous provider
Being open with your clients about your intentions with the client-agent relationship
Picking up on social cues from things clients mention to make conversations easier
Reminding your clients that you're there to help if they have any questions or are dissatisfied with something
Making things personal with each client, so they don't feel like just a page in your book of business
Awkward Insurance's third episode, titled Dating an Insurance Customer Service Representative, featured guest Heath Shearon, host and "mayor" of the Insurance Town podcast. In it the two discuss how account managers, CSRs and producers can get the most out of their meetings with carrier marketing representatives and how a cultivated relationship can help build profitable books of business.
"For account managers, communicating their needs and expectations to carriers can be frustrating," it says on the episode's webpage. "Carriers have specific ideas on what preferred business looks like, but what comes across the desk may not always fit the mold. What clients are looking for may not match what a carrier is offering. Carrier marketing representatives, territory managers, and the likes are there to bridge the gap between insurance companies and agency professionals."
While the conversations are unrehearsed and can get awkward at times, this newest podcast series from The National Alliance provides an opportunity to learn something new about the business or yourself and advance your professional development.
"Awkward Insurance wants to connect with our listeners as insurance professionals or insurance players," says Bryant. "We strive to ensure that National Alliance designees and participants take the knowledge taught through our many course offerings, pair that knowledge with one or more of our podcasts, and evolve into insurance industry experts."
We'll cover additional podcasts in future installments of this series. Now, the only appropriate way to conclude this article is with the podcast's ending phrase: "Now go forth and be awkward. Toodles."
For more information:
Awkward Insurance
www.scic.com/tag/awkward-insurance
The National Alliance for Insurance Education & Research
www.scic.com