Looking Back, Looking Ahead
INSURANCE PROVIDER GROUP, LLC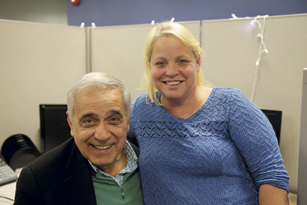 Appointed by Travelers in I865 by horse and buggy, this agency is thriving today
By Elisabeth Boone, CPCU
---
What until recently was known as Penny-Hanley & Howley was founded by Enos Penny in 1865 as Penny-Hanley Company. An engraved silver bowl commemorates the appointment of the agency in 1865 by Travelers Insurance Companies.
In the 1930s, Penny sold his interest in the agency to George Turschmann, and in 1968, Turschmann, along with the other owners, sold their interests to Tony Guglielmo.
Kristin Guglielmo, CIC, Tony's daughter, went to work for Penny-Hanley& Howley in 1993 and she purchased the agency from her father in 2007. The agency is still located on Main Street in Stafford Springs, Connecticut, where it has been doing business since its founding 156 years ago.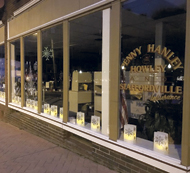 In 2011, Penny-Hanley & Howley joined Renaissance Alliance, an insurance agency network founded in 1999 that includes more than 100 member agencies spread across 10 states along the east coast. A key goal of joining the network, Guglielmo explains, was to gain access to more markets for the agency's growing client base.
In January 2021, Penny-Hanley & Howley merged with a long-standing agency partner May, Bonee & Walsh, Inc. The two agencies had been working with each other since 2017 and they recently rebranded themselves as Insurance Provider Group. The group is based in Wethersfield, Connecticut, and maintains an office in Stafford Springs.
Before the merger, Penny-Hanley & Howley employed five people; following the merger, the firm now boasts a staff of 15.
The agency writes about 70% personal lines and 30% commercial lines, insuring mostly local businesses and contractors. With the 2021 merger, the agency gained more commercial business and today has niche programs for nonprofits, eldercare, and high-net-worth individuals.
Penny-Hanley & Howley acquired its first automation system from Applied Systems in 1993; in 2011, it switched systems when it joined Renaissance Alliance. Guglielmo is a past president of the Connecticut local chapter of the Applied Systems user group.
What factors account for the agency's longevity? "Service and accountability to our clients and changing with the insurance environment," Guglielmo responds.
After spending years on the operations side, she adds, "Over the next 10 years I hope to get out there and produce!"
The author
Elisabeth Boone is a freelance journalist based in St. Louis, Missouri.
Do you know of an agency that has been in business for 100 years or more? If so, please send the name of the agency and contact information to Elisabeth Boone, CPCU (elis.boone@icloud.com).