Different Strokes:
The University of Houston-Downtown offers a BBA degree in IRM to its diverse student body
Florida State … Appalachian State … St. John's … these and other institutions of higher learning are renowned for their insurance and risk management (IRM) degree programs. Less well known, but gaining strength and visibility, is the Bachelor of Business Administration IRM program offered by the University of Houston-Downtown (UHD), which serves an ethnically and culturally diverse body of nontraditional students.
The program prepares IRM majors and minors for careers in sales, underwriting, loss control, claims adjusting, insurance appraising, auditing, risk analysis, personal financial planning, accounting, finance, technology, and marketing. Motivated, focused, and determined, program participants are in high demand upon graduation. In fact, the number of job opportunities exceeds the number of graduates available to fill them.
The director of UHD's highly successful Insurance and Risk Management Center, Priscilla Oehlert, MBA, CIC, CRM, ARM, brings to her position a strong background in insurance and corporate risk management and experience as vice president of risk management programs at The National Alliance for Insurance Education & Research.
In 2007, recognizing the insurance industry's need for a reliable source of qualified job candidates, Texas independent agent and UHD grad David deRoode III, now senior vice president of Lockton Global Energy & Marine, and some fellow independent agents and affiliates formed the nucleus of the IRM program's founders.
Playing a prominent role in the endeavor was Fred Steves, chairman of MGA and wholesaler Myron F. Steves & Company, who later created the Myron F. Steves Endowed Directorship. The group sought a venue to educate future insurance professionals for Texas and chose UHD. Wendall Braniff, JD, was hired as director and formed an advisory council to assist her in developing an industry-relevant curriculum.
Houston is the largest city in Texas and the third largest insurance market in the United States, based on premium. It's home to numerous insurance agencies, carriers, wholesalers, and industry-related businesses and associations; many of these entities are represented on the IRM program's 28-member council.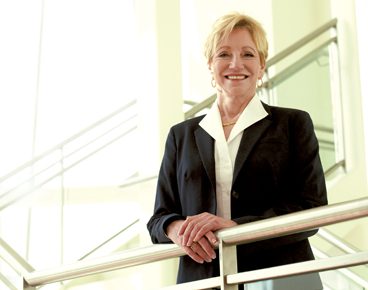 Diverse student body
The 14,000 UHD students represent a wide variety of cultures and ethnicities; their average age is 28, and their work experience averages ten years. Seventy percent are the first in their families to earn a college degree, 75% are married, and 70% work full time.
The independent agent group recognized that these older and more experienced graduates could meet the industry's need for mid-management talent to fill its aging ranks.
Since the program was established in 2009, nearly 1,600 students have enrolled in its courses. Its first class graduated in 2011 and it has awarded 67 BBA degrees to insurance and risk management majors. Some 118 full-time industry positions have been filled byUHD students and graduates, some of whom have secured successive career positions. Fifty-three students have finished internships, 34 of which resulted in full-time positions Twenty students were employed in the industry when they enrolled; some received promotions and salary increases after completing the degree.
"We currently have 34 IRM majors, and 81 registrations in this semester's classes," Oehlert says. "Our courses attract students from other business majors, like accounting and finance."
The IRM council offers students and graduates paid internships with Houston-area insurance and risk management firms. It also raises funds to provide scholarships and supports student attendance at industry meetings, events, and conferences, where they meet and connect with employers.
Grads fare well in the job market. "I estimate that 95% or more find jobs in the industry," Oehlert says. "Many founders of our council continue to support and be involved with the program, and they're excellent resources for students and graduates. Council members are a key reason we have such a high job-placement rate. When they have opportunities, they come to us first."
The Center's industry careers committee is chaired by Braniff, Oehlert's predecessor, who remains active supporting the program. "She works closely with students, assisting them with resume writing, interviewing skills, and placement services," Oehlert says. "She has developed strong relationships with the industry and our students and understands how to match their needs, interests, and skills.
"Alumni remain involved, not only in alumni events but also in assisting students, and we at the Center continue to support our graduates' career objectives," she adds. "Our goal is to ensure that the future Houston insurance and risk management industry will be composed predominantly of UHD graduates," Oehlert says.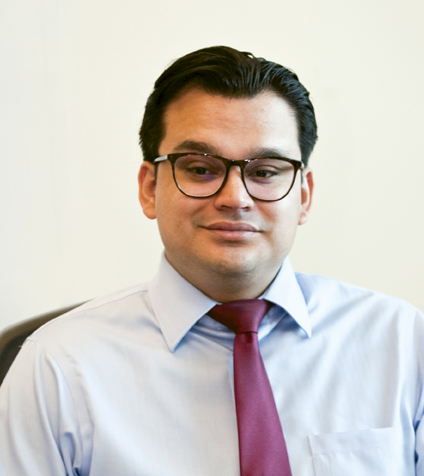 Robust curriculum
Working with The National Alliance, The Institutes, and The American College, UHD IRM program creators developed a rigorous curriculum that includes required and elective courses from the Certified Risk Manager (CRM), Chartered Property Casualty Underwriter (CPCU), Chartered Life Underwriter (CLU), Chartered Financial Consultant (ChFC), and Certified Financial Planner (CFP) designation programs.
"Our courses use the same texts as the designation programs, and our intention is to prepare the student to take the exams," Oehlert says. "The Institutes have a collegiate studies program with about 50 colleges and universities participating. If a student earns a grade of B or better in two CPCU courses, he or she can apply for a waiver of the national exam." Oehlert notes that the Houston CPCU chapter recently made a generous donation to the IRM program; funds will be used to reimburse students for the exam fee after they pass each exam.
In addition to six CPCU courses, the UHD IRM program offers two Certified Risk Manager courses: Risk Management Theory and Practice (which corresponds to CRM Principles of Risk Management and Control of Risk), which is a required course, and Advanced Risk Management (CRM Practice), offered as an elective. "Our risk management theory and practice courses use the same textbooks as the corresponding CRM courses," Oehlert explains. "Students can earn the University Associate Certified Risk Manager (UACRM) designation. Once they pass the CRM Principles course and exam, they receive the designation and also receive credit for two CRM courses: Principles of Risk Management and Control of Risk. The IRM advanced risk management course provides credit for the CRM Practice of Risk Management course, so students have the opportunity to complete three of the five required CRM courses while in the program."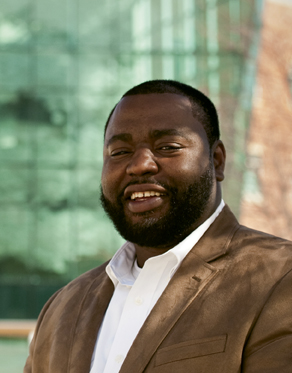 Distinguished faculty
Instruction is delivered in an online environment and is augmented by participation in field trips, industry meetings, group projects, and oral presentations. Courses are taught by a distinguished faculty with breadth and depth of experience in insurance and risk management education.
Michael Fields, Ph.D., is dean of the UHD Marilyn Davies College of Business. Working with the IRM council, Fields involved industry partners in development of the college's MBA program. He established an executive speaker series to motivate UHD's business students and in 2014 he created a career placement office.
Asked about challenges faced during his tenure, he replied, "Not unlike other IRM programs, the single greatest challenge we face is our students' perception of IRM industry careers. Because of the great number of first-generation university students at UHD, much of the responsibility for correcting those perceptions rests with the university. In addition to launching the career center, we are using innovative software to engage students and help them understand the tremendous industry career opportunities available."
Adjunct Professor Steven Halterman, MPH, CEBS, has a strong background in life and health insurance and employee benefits, and teaches courses in those fields in UHD's IRM program. Pamela Hurley, Ph.D., full-time associate professor, previously created and directed Utica College's IRM program. At UHD, she organized IRM students and founded the Beta Kappa Chapter of Gamma Iota Sigma, the international risk management, insurance, and actuarial science collegiate fraternity.
Christopher H. Ketcham, Ph.D., CPCU, adjunct professor, teaches business, ethics, and risk management and insurance courses and worked with faculty colleagues to develop the first online and hybrid curriculum for the IRM undergraduate major. Brenda Wells, Ph.D., CPCU, AAI, CRIS, joined the faculty earlier this year to teach IRM subjects, and continues to serve as Robert F. Bird Distinguished Professor of Risk and Insurance at East Carolina University, where she teaches IRM and finance courses.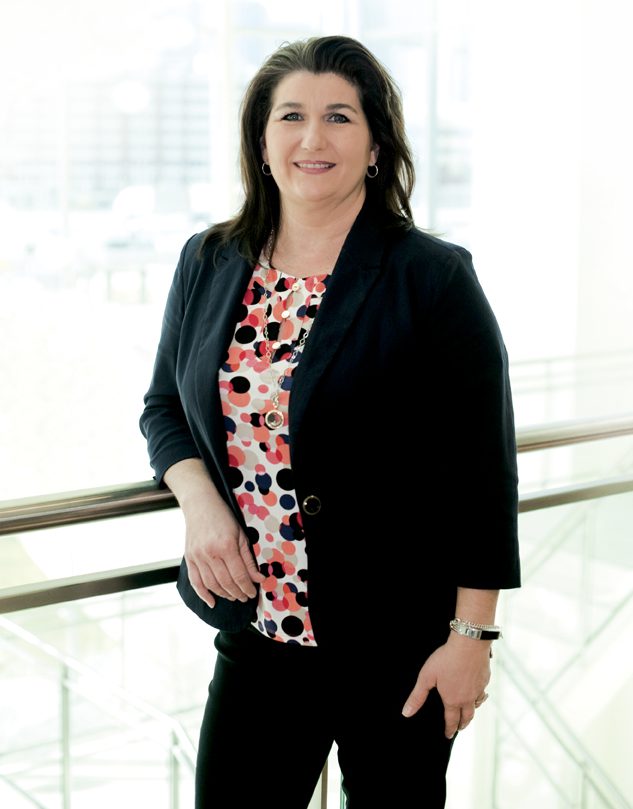 Meet the students
UHD clearly offers a robust insurance and risk management program and provides strong support for the nontraditional students who are pursuing degrees in the field. Among these students is Anne Bly, age 45, who transferred to UHD in 2016 and was accepted into the IRM program in 2017. A senior, she expects to graduate this December.
Bly is a full-time commercial lines account manager at Dean & Draper Insurance Agency in Houston. Asked what appealed to her about the UHD IRM program, the 27-year industry veteran says, "I love learning about risk management and how insurance fits into it. The IRM program is a natural fit for me. UHD offers 100% online courses, which fits my schedule perfectly. I don't have time to attend classes, and I enjoy learning on my own."
She speaks highly of the resources and support made available, too. "The IRM program has partnered with The Risk and Insurance Management Society (RIMS) and The Institutes (CPCU) so we can attend their monthly meetings," Bly explains. "I enjoy meeting new people who have the same interest as I do in insurance and risk management. My goal is to achieve the CPCU and CRM designations in 2019."
After graduation, Bly will continue to work for Dean & Draper; she's excited about a new direction the agency is pursuing. "I'm lucky to work for an agency that is developing an extensive risk management program for our clients," she says. "I'll be involved in developing it. My career goal is to work as a risk manager."
Fellow student Corey J. Nelson, CISR, UACRM, is well on his way to a successful insurance career. At age 38, he's a small business underwriter for United Fire Group and began his IRM studies in 2016. "What attracted me to UHD's insurance and risk management program was its CPCU-based curriculum that lets me work toward earning the CPCU designation while simultaneously earning college credits," Nelson says.
"What sold me on the program, however, was the passion and commitment of the faculty," he adds. "The directors and professors are some of the most dedicated educators I have ever encountered."
Of all the resources and support the university offers outside of the virtual classroom, the opportunity to interact with industry professionals proved most valuable for him. "I have taken advantage of these opportunities on numerous occasions," Nelson says. "I have always encountered strong encouragement and a warm welcome whenever I mention my association with UHD's IRM program."
Nelson says he's been aiming higher since becoming an IRM major. "Initially, my goal after graduation was to secure a position as a commercial lines underwriter. Thanks to my involvement in the program, I achieved this goal ahead of schedule. My new goals are to complete requirements for the CPCU, CRM, and ARM designations and to become one of the best commercial lines underwriters in the country."
Moises Ruiz attended UHD from 2010 to 2017, when he graduated with his degree in insurance and risk management. At age 33, he's a client service associate at Arthur J. Gallagher, where he facilitates daily workflow processes and delivers client service.
Early on, Ruiz recalls, "I was undecided about which degree to pursue, so I attended several career fairs and professional society meetings. I had the amazing opportunity to meet Dr. Wendall Braniff and got a glimpse of the kind of people who are involved in the insurance business. I knew instantly this industry was for me. I have yet to be disappointed with the culture in the industry."
He says the IRM program prepared him well for a career in insurance and risk management. "Every aspect of it provided either an intended or unintended learning opportunity," he explains. "I had just finished the Arthur J. Gallagher e-learning program. I was working on one of my first assignments and approached a coworker seeking clarification of some company nomenclature. I could see the look of despair on her face."
She answered his question and then began to explain general liability and excess liability. "I stopped her and said I understood those concepts and was just asking her to clarify some company-specific language," Ruiz notes. "A smile spread across her face, and she explained that it had been a while since anyone with even basic insurance knowledge had been hired in my position. She was glad she didn't need to train me; instead she could help me build on my existing knowledge."
Ruiz offers clear advice for any student considering the UHD IRM program: "I would say 'Go for it.' Once you get an idea of what's behind the popular image of a door-to-door life insurance agent, the people and opportunities you will encounter are endless."
By Elisabeth Boone, CPCU
For more information:
University of Houston-Downtown
Insurance and Risk Management Center
www.uhd.edu/irm
---
2017-18 Advisory Council
Priscilla Oehlert
Director
UHD Insurance and Risk Management Center
Mike Fields
Dean
UHD Marilyn Davies College of Business
Agencies/Brokers
Fred Barrera
Managing Director
Wortham
Tim Brady, Vice Chair
Chairman
Brady, Chapman Holland
Matt Burns
Senior Vice President
Willis Towers Watson
David deRoode III*
Partner
Lockton Companies
Kyle Dean*
President and CEO
Dean & Draper
Jim Drew
Senior Vice President
Bowen, Miclette & Britt
Loyd Esler
Senior Vice President
USI Southwest
Bob Holloway*
Senior Vice President
USI Southwest
Ken Hotchkiss*
Chief Operating Officer
Hotchkiss Insurance Agency
Scott Long (IRM Alumnus)
Regional Vice President Emerging Markets
Transamerica Employee Benefits
Jared Moore
Exclusive Agent
Allstate Insurance Agency
Dudley Ray
Managing Director
Higginbotham
Charles Vieau
Area President
HUB International
Companies
Cindy Coleman*
Vice President-Business Development
AIG-Chartis
Barbara Drollinger
Vice President-Regional Operations
Texas Mutual
Lorie Cardoni Haymes
Senior Underwriter–Global
Zurich
Pam Humphrey*
Senior Vice President
Chubb
Matthew Sasso, Past Chair
Vice President-Houston-Austin Branch
CNA Insurance
Jason Warden
Regional Vice President–Houston
The Hartford
Risk Manager
Wayne Dauterive, Chair
Vice President-Risk Management
MetroNational
Consultants
Wendall C. Braniff, Secretary*
Partner
Braniff Attorneys
Fred deRoode*
Chairman and CEO
PPC Loan
Laura S. Hill
President-Search Consultant
The Hill Group
Wholesalers
Fred Steves*
Chairman
Myron F. Steves & Co.
Randy L. Doss*
Property Broker
CRC Insurance Services
Association
Renee Stager*
Director of Education
Independent Insurance Agents of Houston
*Founding member