INSURING MUNICIPALITIES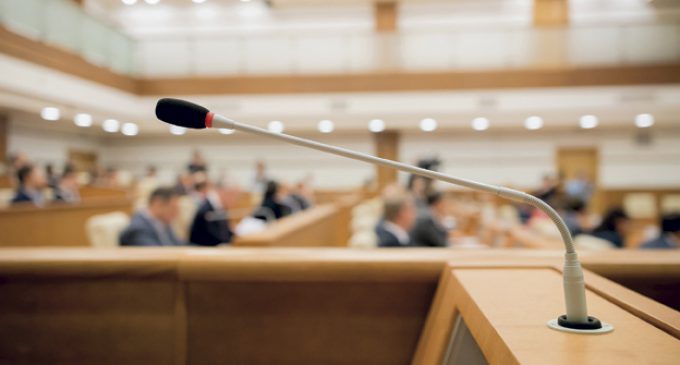 INSURING MUNICIPALITIES
With know-how and experienced markets, agents can build a solid book in this thriving sector
By Elisabeth Boone, CPCU
In the years of the recession a  decade or so ago, municipalities of all sizes and in every state were struggling to survive. Drastic budget cuts, layoffs, and curtailment of services were depressingly routine, and many entities settled for bare-bones, bargain-basement insurance coverage.
Municipalities have emerged from the previous decade's financial crisis, but new challenges confront the sector, chief among them cyber exposures, crumbling infrastructure, and the steadily worsening opioid crisis.
"In general, municipalities seem to be economically healthy, either remaining stable or growing slightly," says Mark McCrary, ARM-P, AIC, president of Glatfelter Public Practice, a division of Glatfelter Program Managers. "In the past few years, they've continued to face scrutiny about their budgets, so that is a hot topic for newly-elected public officials and town leaders.
"Unfortunately," he observes, "this can lead to insurance being viewed as a commodity, which is not good news for insurance professionals."
Diane Barr, global practice leader for public sector services at Travelers, agrees that tight budgets are an issue for municipalities, as are staffing and workload pressures. "Aging infrastructure is affecting roads, bridges, dams, sidewalks, and more," she notes.
"Cyber criminals continue to target cities and towns, keeping the pressure on them to manage their cyber exposures," Barr adds. "Also, the opioid crisis remains a critical issue for communities throughout the country as they try to find the resources to manage it and help the people it affects."
In response to these and other challenges, the market for municipalities insurance is beginning to harden, according to Victoria Dearing, MBA, CPCU, AAI, RPLU, ARM-P, senior vice president, professional liability and risk management for Breckenridge Insurance Services.
"We have seen at least one market exiting the sector, and others becoming more restrictive with limits and risks," she says.
Coverage and risk management
What trends and changes are occurring in municipalities' insurance coverage and risk management practices?
Back to the C word: cyber. "More and more public entities, including municipalities, are becoming victims of cyber attacks—and many that weren't concerned about attacks in the past are beginning to rethink their vulnerability and look for coverages like cyber liability," says McCrary. "Talk with them about their risk management efforts to help prevent fraudulent impersonation through social engineering attacks."
Dearing agrees. "Municipalities are more serious about cyber coverage and are less likely to self insure, especially after Atlanta suffered a major ransomware attack in 2018 that affected utilities, parking, and court services. Since then, several smaller municipalities have been hit, and they are often less prepared for the devastating impact it can have.
"Overall," she continues, "municipalities are carrying higher limits on this coverage than in the past and are looking to replace legacy systems, investing in modern technology to protect against attacks."
Barr concurs. "Cyber coverage is becoming a 'must have' as municipalities seek to protect themselves from different kinds of cyber threats, including ransomware and social engineering attacks. Agents can play a significant role in helping cities and towns determine if they have the right coverage and helping them understand the complete threat landscape," she says.
"From a risk management perspective, contractual risk transfer is a trend that's becoming more prevalent in this space," Barr adds. "Because of budget constraints, more cities may be working with outside vendors or entering into cooperative contracts. By identifying who is shouldering the risk for a project and ensuring that responsibilities are clearly spelled out in contracts, agents can help clients manage their risk more effectively."
Other emerging risks also are posing challenges for municipalities, according to our experts.
"A few municipalities are starting to show interest in active shooter/crisis management coverage, but they are not necessarily buying it yet," says Dearing. McCrary advises agents to "ask clients and prospects about their crisis management plans, including privacy notification and crisis management expense insurance."
Dearing identifies another trend that is affecting the risk exposures of municipalities. "Many have outsourced probation management and even prison administration to private entities as a means of avoiding or transferring the risk," she explains. This past year, however, the cost of insurance for these entities has jumped way up because of the exit of some markets.
"That skyrocketing cost may force private corporations out of the prison and probation management business—especially as it pertains to juveniles—and we may see municipalities having to take back the management of these facilities, which will increase their own costs," Dearing adds. "This is also true for the outsourcing of rapid transit authorities that has been popular in recent years."
On another front, McCrary advises, "Check to see what protections are in place for law enforcement, including law enforcement liability coverage, and ascertain if the department is using bodycams to help give context to situations that officers face every day."
Additional coverages to offer are public officials management liability, employment practices liability, and property and casualty.
Opportunities for agents
How can agents find, sell, serve, and retain municipality clients?
"It all starts in your own back yard: where you live, work, or pay taxes," McCrary asserts. "Look at your local connections and find opportunities to have personal conversations with them about the importance of risk management for municipalities. One of the best ways to serve a public entity is to partner with a program business that understands the unique risks and is able to point out and explain the differences in policies to prospects and insureds."
Dearing agrees. "Work with an experienced wholesale broker or MGA that can get you to the right markets and guide you through the process, especially when you are first starting to work on public entity accounts," she advises. "Top carriers know who will deliver informative submissions and appreciate the high touch an expert can provide in this complex market.
"Know that most public entity business is sent out to market 90 to 120 days prior to the expiration date, and bids are usually due 60 to 90 days before," she continues. "If you see a request for bid in the local paper or on the local website and you are less than 60 days out from the expiration date, chances are that quite a few agents are already working on it and most markets are gone."
Insuring municipalities is a demanding specialty, Dearing adds, and she recommends that agents pursue professional designations like the CRM (Certified Risk Manager) granted by The National Alliance for Insurance Education & Research or The Institutes' ARM-P, with the "P" standing for public entities.
Barr offers additional advice. "I'd recommend that agents start by learning who the key players are in the purchasing process of the municipality and work to establish, nurture, and grow relationships with them," she says. "This can be accomplished by attending city council meetings, getting more involved in the community, maintaining an active social media presence, and joining the local chapter of the Public Risk Management Association.
"Understanding the municipality's purchasing process is just as important as becoming familiar with the entity's operations and exposures," Barr continues. "These insights allow agents and brokers to work with carriers to deliver the best insurance solutions for a municipality."
Parting words
"Municipalities (and public entities in general) have the potential to be great accounts for independent agents and brokers," McCrary declares. "They're typically long-term, value-based customers—if an agent is really willing and able to connect with them. What's more, as the cornerstone of every community, these accounts can often lead to introductions to local business owners and other potential new clients."
For agents and brokers who are new to the municipality sector, Barr says: "If you haven't worked with a city or town before, don't shy away from this market. It could be a good revenue stream for your agency, and municipalities often stay with their agents for many years.
"As one of their trusted partners, you are providing them an indispensable resource by helping them to think about risk and mitigation," she concludes.
For more information:
Breckenridge Insurance Services
www.breckis.com
Glatfelter Public Practice
www.glatfelterpublicpractice.com
Travelers
www.travelers.com