INVOLVEMENT LEADS TO ACHIEVEMENT
Third-generation Michigan agent wins PIA National Young Insurance Professional of the Year award
By Christopher W. Cook
I know that for many, insurance is not a desireable industry. As an introverted writer, I'm immediately turned off by the "having to talk to people" part. But it does have its rewards, and while insurance is most likely not the number one career choice of young professionals, there is pride when it's your family's agency and its legacy will continue in your name.
"You should never stop growing your network and learning in this industry; it will help take you to the next level."
-Scott Shappee, CPIA
Vice President of Sales
Insurance Center of Monroe
"There is something special about the industry and the people in it," says Scott Shappee, CPIA, vice president of sales at Insurance Center of Monroe. "Watching my grandfather, my dad, and my uncles create a solid income and a good life for themselves and their families through the business drew my attention—especially as I was coming out of college and the outlook of potential jobs was very slim. There was also some pride and excitement in the potential of being a third-generation agency owner that helped entice me as well."
Scott joined the agency in 2005, and today the potential of becoming an agency owner is already a reality, as a perpetuation plan is in the works to make Scott a part owner. In his position, he is the top-selling agent (with a book of over $2.5 million in premium), works with the president to implement marketing strategies, and oversees the agency's social media platforms.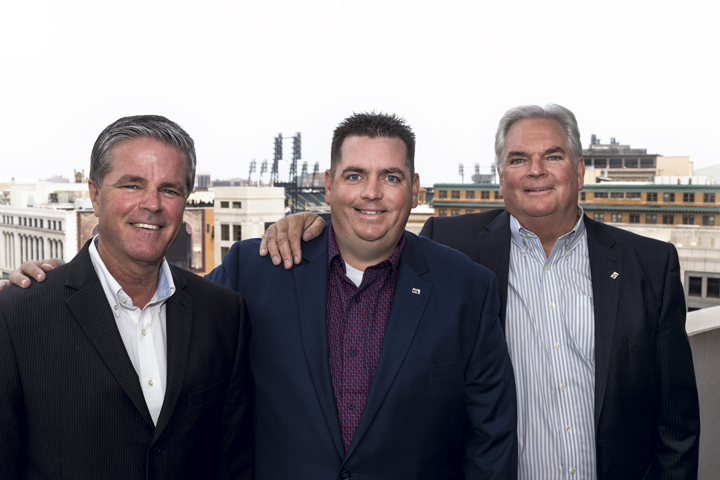 "My major in college was technical communications so naturally I'm drawn to social media," he says. "I am definitely the go-to guy at my office for our social media, and that spilled into my position with the MIPIA (Michigan Association of Professional Insurance Agents). I think it's important to bring your individual skill set to any volunteer position where it can be used most effectively."
Scott became involved with MIPIA in 2006 and has served in a multitude of positions, including president, vice president, treasurer, secretary, and board member. He currently serves as the technology committee chair, where he is responsible for handling the organization's website duties and oversees its monthly newsletter; the YIP (Young Insurance Professionals) chair, where he helped create its solid groundwork and organizes multiple networking/fundraising events; and as a member of the golf outing committee, where he helped establish an endowment fund to award scholarships.
"My dad served on the young agents' board when he was new to the business, and when I started at the agency, he urged me to get involved," Scott says. "He said it was one of the best decisions he ever made.
"After attending my first marketing event, I knew I needed to be a part of something like this outside the agency. You should never stop growing your network and learning in this industry; it will help take you to the next level."
As for that next level for Scott, he was recently named the 2019 PIA National Young Insurance Professional of the Year.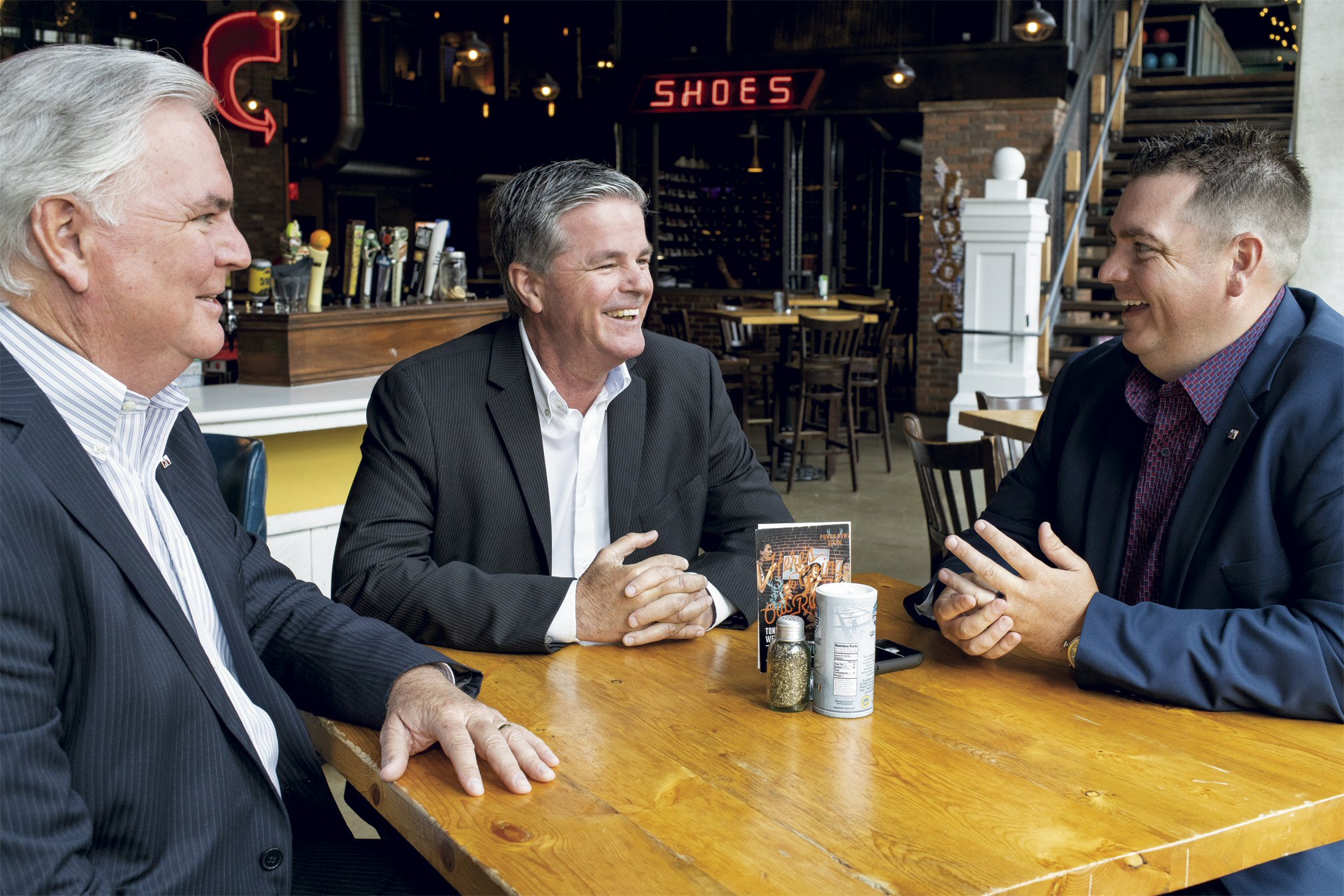 Good things said
Given the chance to browse through Scott's application and the numerous recommendation letters, it didn't take long to conclude that he's a well-liked and respected member of the industry and his community.
William Brewbaker, CIC, president of MIPIA, said: "Scott is the son of an agent I have known over 35 years in the business, and Scott wasted no time getting involved as soon as he came into the family agency. He was invaluable in bringing the MIPIA into the new age of IT and social media and has used it extensively with our resurgence of the MI YIPs (Michigan Young Insurance Professionals).
"He epitomizes the model of a professional independent agency—a community-involved family business that is also involved with giving back to the insurance industry."
Added Tony Curti, secretary of PIA National, "It has been my absolute pleasure to work with Scott on numerous state and national initiatives over the last dozen years. He has demonstrated responsiveness, commitment, and leadership in all that he has engaged in. He is a true professional and dedicated volunteer in our organization."
"In the years to come, our industry will need great leaders. Leaders with a proven track record. Leaders with experience. Scott really is that person," said Wendy Loveless, Michigan sales manager with Arlington Roe. "I have watched him take on every new challenge and every new opportunity with the enthusiasm, skill and intelligence of a born leader. Scott leads by example, and people happily follow."
David Hand, regional sales manager of Progressive Insurance, added, "Scott does a great job building relationships with the companies that support the PIA. He works to reach out, seek feedback and provide feedback. Scott takes the time to engage company representatives and build true relationships. He approaches companies with a great amount of respect and is always willing to engage in honest dialogue."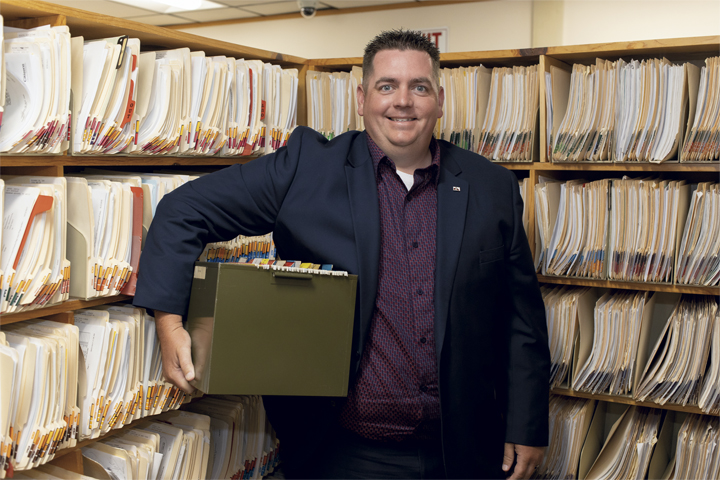 "As many of us in the industry, and particularly local associations, know, there are people who let others do the heavy lifting and people who dig in and do the work themselves. There is no doubt Scott is the latter," said Jeremy "Rit" MacDonald, president of Mid-Michigan Agency. "He has not only displayed exceptional attendance at events, he has actively sought out positions of leadership within the young agents' group and is constantly searching for new candidates and promoting the benefits of being involved."
Added Erin Dey, director of sales for JM Wilson Corporation: "Scott is a real go-getter who does not back down from a challenge. He sets his goals high in getting comfortable with writing commercial business and has had great success. His agency benefits from his knowledge and his thirst to continue to learn more."
"I consider him a true insurance professional and a friend," said Gregory R. Schafer, CIC, president of Schafer Agency Insurance Services. "Rarely does a business owner relate to a competitor as a friend, but I proudly do because of the respect I have for the way he conducts his professional and personal life. His reputation in the Monroe community is impeccable."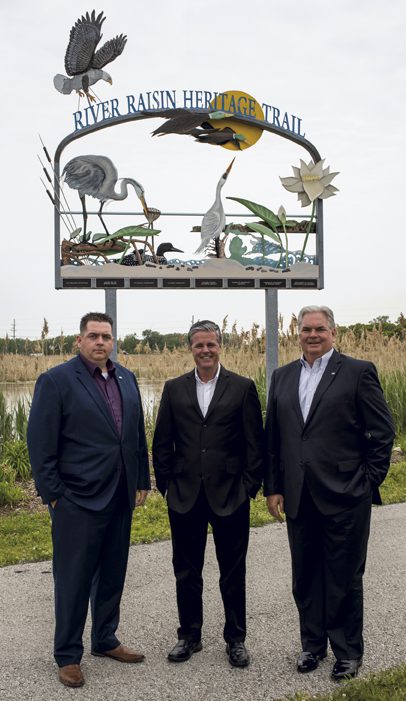 Personal and community life
I've written about work-life balance recently (see this year's April issue of Rough Notes). It's hard to imagine how one could balance the load of working at an agency and holding multiple committee positions in the PIA, and this doesn't even include Scott's personal life.
"My life outside the office is as hectic as it can be. My wife, Andrea, and I have five children ranging in age from two to 17, and they are all very active; they keep me busy. I have two playing soccer, one doing high school track, and one doing track and playing AAU volleyball. Baseball season is right around the corner," Scott said back in May.
"I also play hockey, softball, and golf, so when I'm not attending or coaching a kids' soccer or volleyball game, I'm playing sports. I try to stay active in the community, and the Michigan PIA volunteer positions take up any free time I have left."
Scott's also a member of St. Nick's Club, which pools money and resources to help needy families in the community during Christmastime. Money, food, staple items and gifts are delivered to families—with a special appearance by St. Nick himself. Last year, the group provided help for 46 families.
Honored
The 2019 National Young Insurance Professional of the Year award was presented this past April during the PIA Federal Legislative Summit.
"I was thrilled that my dad and my wife were able to join me in D.C. to accept the award; it made it pretty special," Scott says. "Being recognized for your time and effort in any volunteer capacity is pretty awesome. Being recognized on the national level is a huge honor! It helps showcase how the hard work of the board is paying off.
"The PIA Federal Legislative Summit is one of the highlights of the year for me. Walking the halls of Congress and the Senate buildings and lobbying on behalf of independent agencies nationally is something special."
As for the group that helped him with his achievement and nominated him for the award?
"The MIPIA is full of passionate, hard-working individuals who come together for the enhancement of the PIA and the insurance industry as a whole," Scott says. "We have a special group in Michigan that is willing to do the hard work without the pay. We have the future PIA National president, Tony Curti, on the board; he helped spearhead my award nomination, and I am grateful. But more important than having the board members as colleagues is having them as lifelong friends. It's the best reason to get involved!"
And getting involved he has—and will continue to do so. Congratulations, Scott Shappee, on a well-deserved accomplishment.