A MAN OF MANY HOMETOWNS
Wisconsin agency partner wins the PIA National Young Insurance Professional of the Year award
It's safe to say that someone who has resided in three countries would consider several different locations as hometowns. Matt Cranney, CIC, CRM, vice president of insurance operations and partner at M3 Insurance, in Madison, Wisconsin, was born in Liverpool, England, and moved with his family while a teenager to Perth, Scotland, for his father's job. After returning to England, where he earned a degree in political science from the University of Liverpool, Matt, like many of today's young professionals, "fell" into the insurance world.
"I didn't choose insurance; it sort of chose me," Matt says. "I had dreams of working in management consultancy, and while my applications were being reviewed, my parents told me that it was better to make some money rather than no money. The largest employer in Perth was an insurance company called Norwich Union, and I started with them on a 'this isn't forever basis.'"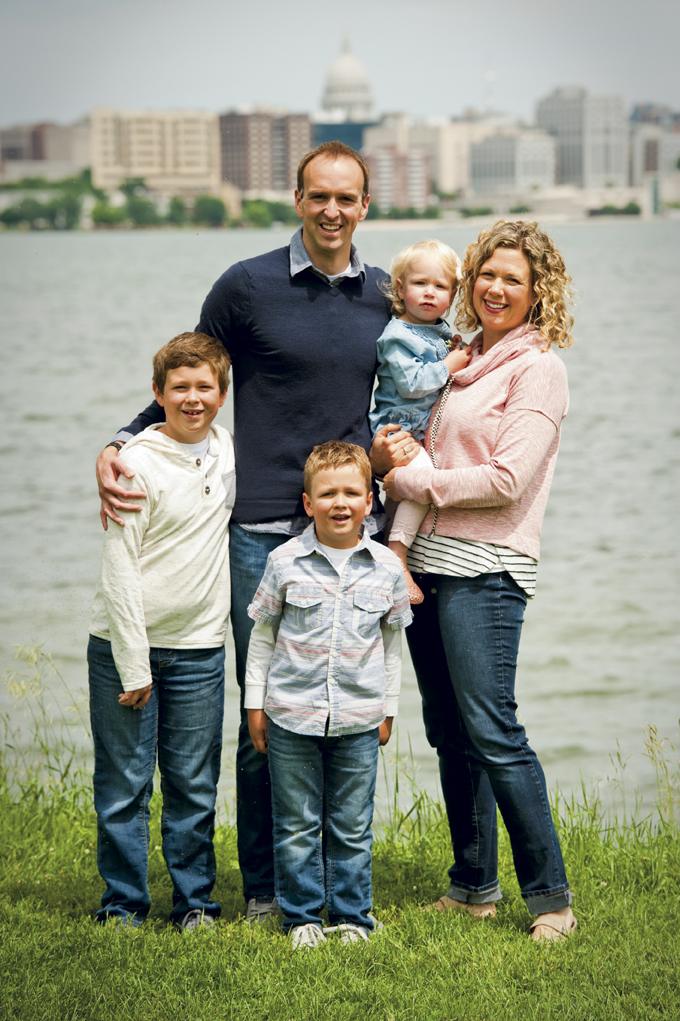 Matt began his insurance career in a call center selling auto insurance. "I was never that interested in the premiums, but the process of building the risk by figuring out the different factors was like a puzzle; I really enjoyed it and found myself wanting to learn more," he says.
He applied for a commercial underwriting position and got it. "The moment I entered commercial insurance was when I decided I didn't want to do anything else," he says. "I found it infinitely interesting."
At Norwich Union, Matt held senior underwriting and sales positions before eventually becoming a marketing consultant. "I had an amazing learning experience at that organization," he recalls. "I love working in an industry where, regardless of whether you've been working for six months or six years, you never quite feel like you have your arms around it. There's always something new to learn, and I was incredibly fortunate to have great mentors who taught me that."
The girl from Wisconsin
Matt's time working in Perth is what he refers to as phase one of his career. So how did an English lad living in Scotland begin phase two in Madison, Wisconsin?
"In 2003 I was serving with an organization called Sports Reach, which brought together soccer players and other athletes from across the country," Matt explains. "We went to Austria and played games against local semi-professional teams, and after the games were over we would share stories about our faith.
"My now-wife had just graduated from the University of Wisconsin-Madison and was traveling around Europe with her sister and cousin. Before she came back, she spent time at a Bible school in Schladming, Austria. Our accommodations for the soccer tour were just down the street from the Bible school, and our meals were held there.
"The first week Amanda completely ignored me, but in the second week we were able to connect. I asked her if she'd come back to Scotland and hang out with my family for a few weeks before she returned home. At the time it seemed incredibly crazy."
"I love working in an industry where, regardless of whether you've been working for six months or six years, you never quite feel like you have your arms around it. There's always something new to learn, and I was incredibly fortunate to have great mentors who taught me that."

—Matt Cranney, CIC, CRM
Partner and Vice President of Insurance Operations
M3 Insurance, Inc.
Amanda agreed and spent six weeks in Scotland before returning to Wisconsin in August. After months of talking on the phone daily, Matt traveled to the United States for the first time the following January.
"I got on a plane in Amsterdam to fly to Chicago, and I was pretty much the only person on the plane," Matt recalls. "There are several funny stories about how cold it was and me being brutally unprepared for it. It was not fun to experience that level of cold for the first time, but I came over and proposed to Amanda. A year after that we got married. I moved to Madison and have been here ever since; it's my new hometown.
"Amanda was so far out of my league that every time I thought, 'I should ask her to stay with my family,' I was like, 'There's no way she's going to say yeah,' but 14 years and three kids later, she's still saying 'yeah,' so my luck hasn't run out yet," Matt says.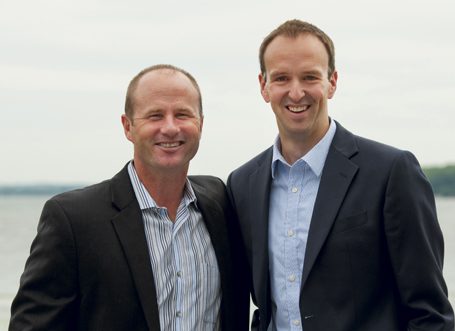 Phase two
The day after proposing—with the couple's future residency in question—Amanda's then roommate asked Matt if he'd join her the next morning for breakfast with "an insurance guy." That guy was Mike Victorson, CEO and president of M3 Insurance.
"He asked me at the breakfast table, 'Why don't you come back to M3 and meet some people; I'll get you connected and we'll see where it goes from there,'" Matt recalls. "He was incredibly energetic, enthusiastic, and had a great vision for M3 Insurance. Based on our interaction, I knew this was a company that was going to grow."
Matt accepted Mike's invitation and started working at the agency when he moved to the states a year later. "It's the only company in the United States that I've ever interviewed with in any way, shape, form, or fashion," Matt says. "It's been a privilege and a blessing to be able to work here. I'm working on my 14th year now, and it continues to be as special as it was on day one."
Matt started out as a property/casualty trainer before becoming a client service manager for the P-C team. "Over time I became the director of client services, which added responsibility for our employee benefits and administration areas," says Matt. "A couple of years ago I became vice president of insurance operations, and on January first of this year I became a partner in our firm."
In addition to his work at the agency, Matt volunteers with the Professional Insurance Agents (PIA) of Wisconsin. "I've had the privilege to serve the PIA for almost all the years I've lived in the States, and I was elected to the board of directors five years ago; this year I'll be the incoming president of the board," Matt says. He has previously served as vice president, treasurer and secretary.
Matt's also involved with the Applied Client Network's Large Agent Alliance, previously serving as vice president and president. "One of our founders of M3, Charlie Meldrum, used the phrase, 'We give back to our industry simply because our industry has given so much to us.' That's what I try to do through how I serve these organizations."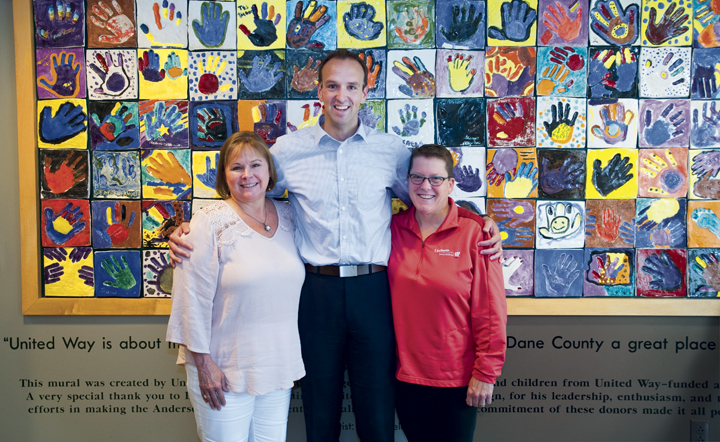 Between Leadership Greater Madison, The United Way of Dane County and Blackhawk Church, where his family are members, Matt is heavily involved in the community. "Andy Stanley, a pastor at North Point Community Church in Atlanta, said, 'The measure of a life is in just how much of it is given away,'" Matt says. "When you have a chance to step into your community, you can make an impact with your time, talent, and treasure on the issues that affect everybody. If we don't step in and serve and make a difference, we become self-focused instead of being focused on others.
"How I judge my success as a person shouldn't be about the title I have or the car I drive; it should be about the people who would say I made a difference in their lives."
Award winner
After achieving success in his agency and the community, Matt was recognized as the 2018 PIA National Young Insurance Professional of the Year. In a recommendation letter, Dennis Kuhnke, PIA National vice president and treasurer, wrote, "Matt is an outstanding young man I have come to know through our service on the Wisconsin PIA Board of Directors. Matt's accomplishments are many for a man so young."
"Matt has shown an absolute commitment to his agency, his industry and PIA by his service and dedication," wrote Ron Von Haden, executive vice president of PIA of Wisconsin. "With his guidance, the agency has achieved organic growth that is envied by every company, agency and organization in their sphere."
"Matt's energy, positive attitude and personality are infectious," declared Dorothy Steffens, senior director, corporate and individual relations of The United Way of Dane County. "In 2017 he served as vice chair of Key Club and helped spearhead a new 'power of five' message campaign to encourage donors to pledge five dollars more per paycheck, or 5% more than the previous year. The message was well received by our donors, and we are seeing the results in pledged-dollar increases."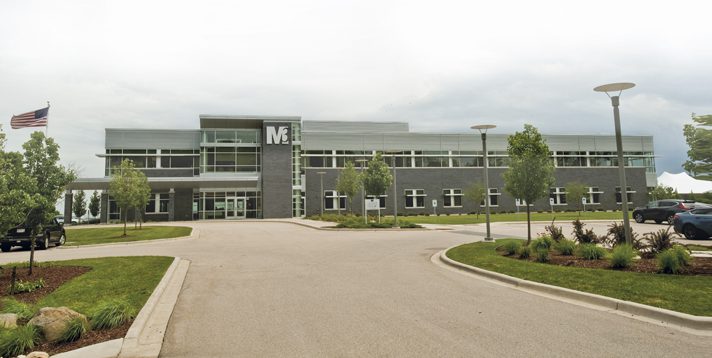 Matt Metzger, pastor at Blackhawk Church Downtown, wrote: "Matt is a person who believes in the value of serving people because other people matter to God and should matter to us. For years, Matt mentored many students, helping them figure out their direction in life. He was sought out by students to be a listening ear and wise counsel."
"Thirteen years ago, he had no relationships, no experience in the U.S. market, no expertise with our insurance company partnerships, no management experience and … he talked funny," wrote Mike Victorson. "What a pleasure it has been to see and work with someone who has flourished in our industry and who is committed to making it better for the next generation."
"This award is more about the people who have invested in my development than about anything I've done," says Matt. "Without Mike Victorson taking a chance on me when I first moved here, without my boss, Mike Moore, supporting and mentoring me, and without the people I get to work with on a day-to-day basis who help make me better, none of this would be possible. I'm terrifically humbled and honored by it."
By Christopher W. Cook