INDEPENDENCE WORKS BETTER TOGETHER
Keystone Insurers Group focuses on topping expectations
More than 240 years ago, forward-thinking representatives from 13 colonies took it upon themselves to declare independence from England. What has resulted is a nation that most observers would say far exceeds the forefathers' expectations.
As it sets its sights on entering its 13th state (Wisconsin became the 12th in June), Keystone Insurers Group is focused on topping expectations. Born in 1983 in central Pennsylvania, not far from our nation's birthplace, Keystone today has firmly etched its footprint in more than 270 agencies in the Mid-Atlantic, Southeastern and Midwest regions of the United States.
In 2000, the group's model changed from that of co-op to one of franchisor. "But our governing principles did not change; they're unwavering," explains President and CEO David Boedker, who has led Keystone since the late 1980s. "We continue to have a solid commitment to partnering with agencies to increase the value of their business exponentially.
"For those who choose to own stock in Keystone itself," he adds, "we aim to deliver an attractive financial return." According to Boedker, Keystone is 100% owned by its franchisees and employees and 71% of the Keystone partners have chosen to purchase stock.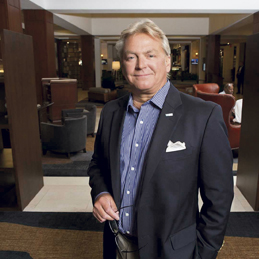 The firm seeks to deliver similarly solid value to carriers. "It is our goal for Keystone business to outperform the other business our core carriers write in any given state," Boedker explains. "That's true both in terms of revenue growth and profitability."
Today, Keystone is one of the largest independent agency organizations in the country. "Back in 2000, when we changed our model, corporate revenue was less than $200,000," Boedker recalls. "Today it's well over $21 million. The lion's share of that growth has been organic, and it's profitable." He says Keystone's "pure" five-year loss ratio on more than $3.3 billion in property/casualty business is less than 50%, including CAT activity.
Keystone leaders say the group's model has always been about partnering with independent insurance agencies of quality—essentially those agencies that will continue doing well on their own.
Elizabeth Schenk, Keystone vice president, sales and geographic expansion, points to a couple of examples of agencies that she says represent the firm's future. "Missouri General and Michigan-based Saginaw Bay Underwriters are two of the largest independent agencies in their respective states," she explains. "We're attracting agencies with in excess of $10 million in annual revenue and more than 100 employees.
"While their needs are relatively modest," she adds, "they have a clear understanding of the resources available through Keystone and the opportunity and responsibility they have to expand the Keystone moniker."
State pioneers
Missouri General, based in St. Louis, was the first Keystone agency in its state. Jim Baxendale, president, says, "Becoming a Keystone partner strengthened our position with our carriers in terms of scale and influence. It improved our agency operations in the areas of recruiting, hiring and developing new talent."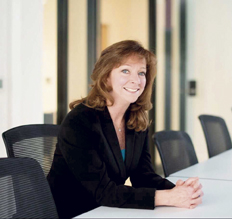 There were other plusses, as well. "It provided us resources such as expert claims management for loss reserve review and analysis, interpretation of coverage issues, and subrogation possibilities," he adds. "It also equipped us with tools—risk management techniques, exclusive programs and innovative products—to compete against some of the largest brokers in our marketplace.
"One of our fellow Missouri agency partners coined the phrase 'Delivering global capabilities at the local level,' and I believe that sums up very well the difference our partnership has made in our ability to serve customers," Baxendale notes.
"We were the first Missouri agency to join," he recalls; "however, during the process we were in communication with several agencies that would quickly become our partners." Missouri General and two other Missouri agencies became part of the group in May 2015.
"We are larger agencies," Baxendale says, "and, collectively, we saw Keystone as an important tool for us to better compete with the national brokers. Building on this shared perspective, we have truly become partners, and not just in the sense that we are all pulling towards a common goal. The Missouri Keystone partner agencies truly look at each other as branch offices of a combined entity."
Peter Ewend, president and CEO of Saginaw Bay Underwriters, Saginaw, Michigan, was the first Keystone partner in his state. "As a locally owned independent insurance agency tracing our roots back to 1863, we have always recognized the importance of strategic partnerships," he explains. "Our goal has always been and remains to be a locally owned business in our community." Saginaw Bay Underwriters was the June 1998 Rough Notes Agency of the Month.
He acknowledges that, due to consolidation, the industry is changing. "In Keystone, we found a partner that was an alternative to the consolidation our industry is seeing," Ewend explains. "Partnering with Keystone allowed us to remain locally owned while being able to provide additional resources to both our agency and clients."
Added benefits
Other agencies see similar benefits. Mike McBride, president and CEO at Mason-McBride Insurance, Troy, Michigan, views the value proposition as "multi-dimensional. The intellectual capital resource is very valuable. Knowing there isn't a risk or situation that another Keystone partner or staff person hasn't dealt with at one time or another allows us to confidently confront the marketplace.
"The tangible resources are the second element," he adds. "These include resources that we either can't create or that are economically unfeasible to create internally, yet are still necessary to compete in a complex evolving marketplace." He cites business development, producer recruitment and training, and risk management as examples.
McBride recognizes the two-way nature of the partnership. "The rights and privileges obtained by being a Keystone partner have corresponding duties and responsibilities," he notes. "As a Keystone partner, it is our responsibility as a group to make sure we are helping the team grow—in our case, in the state of Michigan—in terms of new partners, business, and ideas to help ensure a value-added proposition for the overall group."
T.G. Nulty, president and commercial advisor at Kalamazoo-based Nulty Insurance, struggled with taking the partnership leap. "Call it an ego trip," Nulty says, "but we've found that the type of agencies that have partnered over the years don't actually need Keystone and, for some, there's that concern of how it will be perceived and received by staff, carriers, customers, and competitors.
"I have a lot of pride in my family history and the entrepreneurial spirit of owning a small business," Nulty notes. "Many independent agencies are selling to large private-equity-owned corporations. For me, that's like giving up. It's kind of an 'if you can't beat them, join them mentality.'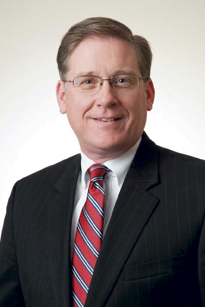 "It took me a while to get through this same thought process with Keystone," he adds. "I kept asking myself, 'Was I giving up by joining them?' Ultimately, I realized I wasn't giving up but rather was equipping my agency with the tools needed to compete at a higher level. Access to programs and markets I otherwise wouldn't have is one example. Many of the large agencies have programs that otherwise are very difficult to compete with; Keystone helps us there."
But that's not the biggest benefit. "The Risk Management Division delivers the most value for us and our customers," Nulty explains. "We don't have the need for full-time safety/loss control employees. There just isn't the demand. But we do get called on from time to time to offer such support. Keystone gives us the ability to offer these services and expertise. This will lead to other opportunities where we couldn't have competed prior to Keystone."
The Risk Management Division is part of Keystone's Property and Casualty Specialty Program operation. P-C also includes: commercial marketing, which helps partner agencies access unique markets; business development, where experienced Keystone professionals work in the field with partners to assist in writing large, complex, or international commercial accounts; captives, where a Bermuda-based, Keystone-owned segregated cell captive insurer provides partners an alternative for commercial clients; and bonds, where specialists place all types of bonds on behalf of partners.
Schenk points to other differentiators, including: Keystone's Emerging Leaders initiative, a resource for people positioned to assume agency leadership that focuses on sales, perpetuation, technology, and operations; its Organic Growth Division, which offers resources agency partners can call on for help to improve operations, grow revenue, and enhance their ability to perpetuate ownership; and an Employee Benefits operation, which helps partners with health insurance and human resources-related functions.
Outsider perspective
Bobby Reagan, partner and CEO of Reagan Consulting, has worked with Keystone and its partners for nearly 20 years and has seen how the group helps agencies maintain their independence. "There are lots of agencies selling to national entities," he explains. "The prices they are being offered can be compelling, but principals need to understand what they are giving up when they sell."
While the selling price might be big, Reagan notes, "they pay lots of taxes on the sale, they lose the cash flow from profits they once received, they lose independence, and they have to find somewhere to reinvest that money. Often, they're hard-pressed to find an investment that's as good as their agencies."
And that's not the worst part. "On top of that," Reagan says, "many principals are not as happy after their sale. Keystone provides great solutions that mean principals don't have to give up their independence."
With entrance into its newest state, Wisconsin, Keystone is ready to continue expanding. "The only question that remains is, 'Where next?'" Schenk notes. "Agencies in many states are expressing interest. We expect to ramp up our expansion efforts from now into 2019."
By Dave Willis, CPIA