MANUFACTURERS E&O
Carrier tackles four myths about the product
By Christopher W. Cook
Every so often in the news we hear about product recalls caused by manufacturing errors. Tainted lettuce causes a salmonella outbreak. Loosened straps on a highchair become a choking hazard. Medicine capsules that are 10 mg get packaged incorrectly in bottles labeled 20 mg.
While product recalls can lead to dangerous and tragic situations, they remind me of the season two Saturday Night Live sketch "Consumer Probe." The sketch, which has appeared annually on SNL's holiday special the past couple of years, features Dan Aykroyd as sleazy toy company president Irwin Mainway being interviewed by the fictional show's host, portrayed by Candice Bergen.
It's safe to say that if some of the toys mentioned, like the Pretty Peggy Ear Piercing Set, Doggy Dentist, Johnny Switchblade Adventure Punk, Bag O' Glass and Teddy Chainsaw Bear, were marketed and sold in stores, someone would be in an awful lot of trouble. What manufacturer would make such atrocities and what insurer would consider providing coverage?
For an insurance agent, the manufacturing market can be a difficult one to tackle. There are supply chains, new technologies and, of course, the chances of defective products leading to recalls and potential lawsuits.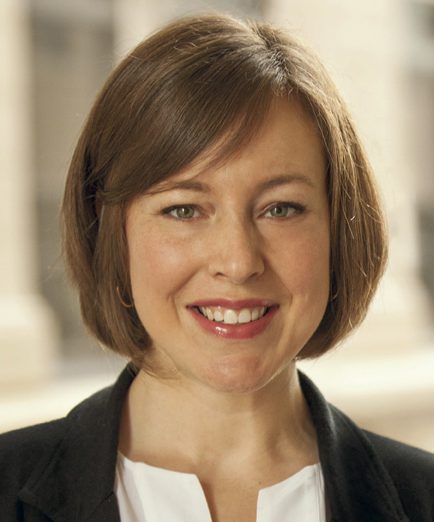 Manufacturers E&O
Like anywhere, mistakes happen in manufacturing, but an errors and omissions (E&O) product is available specifically for that market. Who should have it? "Any manufacturer should have it, because there are different things that can go wrong that could create some financial burden," says Erika Melander, manufacturing industry practice lead at Travelers.
While a commercial general liability (CGL) policy is beneficial for property damage or bodily injury scenarios, a Manufacturers E&O product can be helpful for other scenarios that can cause financial loss.
"The segment that needs Manufacturers E&O the most tends to be industrial machinery manufacturers, because if you think about the evolution of errors and omissions, a lot of it started with technology," Melander says. "The way that technology fails doesn't typically result in bodily injury or property damage. As more products embed technology or they become more technologically advanced, there's a recognized need that they need similar types of coverage.
"Companies can manage their loss potential themselves," she notes. "Let's say you've got a defect. In the past, your customer comes to you and says, 'Hey, this doesn't work like you said it would.' You say, 'I'll make it right; I'll fix it.' So, you bend over backwards to make it right for the customer.
"However, because supply chains have become compressed, there are fewer companies that have the ability or flexibility within their supply chain to allow for that kind of hand-shake agreement, so there are greater financial implications down the chain and the stakes are higher," Melander adds. "As a consequence, the need for Manufacturers E&O is increasing."
Travelers describes on its website examples of situations where an E&O policy could have been valuable, because in the scenarios given, no property was destroyed and no one was physically harmed, so the manufacturers' CGL policies would not apply.
Case of the misfit merchandise. To celebrate National Gumball Day, a candy store orders gumballs to fill its machines. However, the manufacturer's new Q&A manager failed to ask the store what size the gumballs needed to be. The kids excited to purchase gumballs would soon learn that the candy was too large to fit through the machine's dispenser. The manufacturer could be held liable for the error that caused lost profits for the candy shop's Gumball Day event.
Case of the spotty specs. A sleep-deprived employee producing the trigger valves for a new nail gun failed to be consistent with the specifications. These valves were the final pieces needed before the nail guns would be assembled and sold at a national box store chain in the upcoming month. Unfortunately, the spotty job done by the employee now meant that their customer would be unable to fulfill their contract for the nail guns in time for the product's launch. Even after offering to re-do the work, it would be too costly and time-consuming to remake the valves. The manufacturer could be held liable for their customer's lost profits and damage to its reputation.
Case of the corrupted caps. A successful barbecue sauce company signs a contract with a big chain grocery store. With more business coming, the manufacturer makes improvements to its plant, including a high-end custom conveyor belt. However, the company fell short with its employee training on the new belt and production wasn't moving quick enough to meet its obligations. They decided to use different bottle caps that could be applied faster. Unfortunately, the new caps were slightly smaller and when the bottles were squeezed, the caps popped off and the product gushed out. The problem was discovered after the first deliveries were made, and the grocery store rejected all future shipments. The grocery store claimed that the manufacturer breached its contract.
Case of the warped wrappers. An incoming snowstorm caused the workers of a plastics manufacturing company to be in a rush. A batch of custom holiday wrappings flew off the conveyor belt. Team members stashed them in temporary storage and planned to take care of it when things slowed down. Unfortunately, they were forgotten about. The wrapping, which needed to be stored at room temperature, was left overnight near a furnace. The constant warm air caused the materials to start to melt. The holiday wrappings for a company's gift baskets were ruined and would not allow the final product to reach retailer shops in time for the shopping rush. The damaged products wouldn't be covered on the manufacturer's CGL policy.
Four myths
A Manufacturers E&O policy would help with coverage in the previous examples. However, there are some common misperceptions about the product, what it can do, and why your manufacturing clients should have it. Melander with Travelers tackles four myths.
Commercial general liability coverage will take care of all claims by third parties for product defects.
"A CGL policy doesn't cover all claims; we know that due to very specific exclusions built into the CGL form," Melander says. "Commercial general liability is going to be the gold standard for product liability coverages, and then there are other coverages like Manufacturers E&O that can help broaden the spectrum of ways that insureds can transfer risk.
"Manufacturers E&O also provides a defense against allegations of defect," she continues. "There's an alleged defect in your product, so maybe there's not even necessarily a defect, but there's just an allegation. That defense piece is really important, because you have access to professionals who are en-trenched in contract analysis and contract law and can really help under-stand what the liabilities are."
If the loss was not my company's fault, my company's reputation is not at risk. "Even though a manufacturer has done its best to meet specifications, whether or not the customer ultimately agrees can be subjective," Melander says. "Sometimes we see that there's nothing necessarily defective with a product, but the customer will say that it didn't meet the contractual agreement set forth or it can't be used as it is. Those friction points create reputational harm, just as in the way that the manufacturer handles it.
"With all best intentions moving forward, having a non-invested third party involved sometimes helps ease the path for those relationships to continue without friction. Anytime there are potential problems and word gets out about a manufacturer, there's always some sort of reputational harm or risk of reputational harm that happens."
I don't need E&O coverage because my airtight contracts will protect me financially. "Contracts are a fun topic, because I wouldn't say that any contract is airtight," Melander says. "Contracts are negotiated because there are always provisions that can be or should be more detailed for each specific scenario, and a lot can go wrong. Think about drafting up the best con-tract that you can think of and then you're missing a signature and the contract isn't fully executed.
"In a lot of negotiations, and through-out the manufacturing process, there might be multiple contracts that have been negotiated back and forth, because there are improvements on a product that have been designed throughout the process, which changes the contract. A lot of times those come with different terms or provisions, depending on whose contract is signed at what point in the process. With that, there can be what we call the 'Battle of the Contract.'
"If any of the contract language is challenged in the court of law, Manufacturers E&O helps provide a defense against allegations. That can be just as important as paying an indemnity-type loss."
Since we've never had a pro-duct defect, E&O coverage won't set my company apart. "A lot of contracts are requiring the coverage," Melander says. "If you already have the coverage in place, and you're bidding on a contract coming up as a manufacturer that requires the coverage, then you are all set versus possibly being in a position to have to negotiate the contract. And that may not set your company up for success in order to get the bid.
"Sometimes there's a liability loss that happens and we don't know exactly what caused it. While they are sorting out and going through the forensics process to find the root cause of loss, they will inevitably sue every contributor to that product, and you have to defend your way out."
Conclusion
An important thing to remember is that "not all Manufacturers E&O are created equal; every carrier approaches it differently, so it's important to know and read the coverage form," Melander says. "I think it's a generally good practice to engage in, especially as it relates to Manufacturers E&O because the intent of the coverage is to fill a niche, not leave an additional void.
"There's an increased need for the coverage in the marketplace. We're seeing more contracts require the cover-age but it's still this wild unknown topic that people feel like they might under-stand, but then they don't when they get into the nuances of it. I enjoy my role in helping people come along in their knowledge and understand the pros and cons of considering Manufacturers E&O and really helping the manufacturing industry protect themselves better," she concludes.
In the Saturday Night Live sketch referenced in the opening, Irwin Mainway defended all his dangerous toys. He claimed that Bag O' Glass was a "creative toy" because it taught children about light refraction. While his dangerous toys could easily harm others, a CGL policy would be right up his alley. (Whether or not an insurer would provide coverage is the better question.) But for a more sensical toy company perhaps manufacturing glass marbles that could become chipped and unsalable to a contracted vendor, a Manufacturers E&O policy would be the way to go.
For more information:
Travelers Manufacturing E&O
www.travelers.com/business-insights/industries/manufacturing/manufacturers-errors-omissions