But the family environment remains, more than 100 years later
By Dennis H. Pillsbury
"There's a special feel at Conover Beyer," says Mike Sullivan, senior account executive. "Somehow, the agency has maintained a Mom and Pop shop atmosphere that includes both its employees and its clients as members of its extended family. We continue to encourage people to come to our office and mingle with our employees. And that happens every day because we're heavily involved in our community."
Conover Beyer Associates traces its roots back to 1882, when the Conover Agency was established in Spring Lake, New Jersey. Warren Beyer, who owned W. G. Beyer in Fairfield, New Jersey, purchased Conover a half-century ago and merged the operations, moving it to nearby Manasquan, on the Jersey Shore.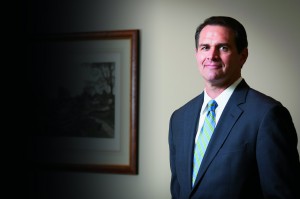 "We're only a mile or so from the beach on the main highway," says Arthur Farren, senior vice president. "We moved into our new office about 25 years ago. It is at an important crossroads at the Shore, which has resulted in a great deal of name recognition, especially when people are stuck in shore traffic and have time to see our name on our office building. It serves as a kind of living billboard. We've had a number of prospects who report remembering us, even when they are from towns located many miles away from our headquarters. That name recognition has been valuable for our sales staff.
"We've worked very hard at being generalists so we can continue to serve the entire community," Art continues. "And, while this has allowed us to maintain the feel of a family agency (we're on our third generation at this point), we've also taken steps to become experts in a number of specialties, including the needs of people and businesses with coastal exposures. Additionally, we've put together a wonderful lineup of carriers that meet the needs of the customers we serve in more than 20 states."
"We take a holistic approach with all our clients," Senior Vice President Mike D'Altrui says. "Our goal is to take care of any and all of their needs for risk management, mitigation and transfer. We recognize that people are busy and don't want to be bothered with a product that, when you think about it, is something that they never want to have to use. We work with them to find the most cost-effective way to deal with their risk management needs by showing them what they are paying for and why we have recommended the package of coverages. We do the shopping for them, pointing out why the cheapest route is not always the best.
"In the process," Mike continues, "we point out that we can help them with all aspects of their insurance needs, including personal lines if we're talking with a commercial lines customer, as well as life insurance and employee benefits. We'll sometimes start with a client who wants our help with just one coverage. And we'll do that, because we know that once they see what we can do, they'll eventually come to us for all their needs and look to us, as most of our clients do, as their trusted advisor."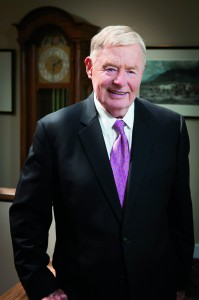 President Warren Beyer notes that the "way we treat our clients grows out of the way we treat one another. There's a lot of love. Every person at the agency wants to help their fellow employees and their clients, and the clients can feel that. When they call for any reason, they are greeted warmly and can talk to a person that they know and trust."
The source
One of the most important services that Conover Beyer offers is knowledge. "While we have worked very hard at providing the best claims service to our clients," Mike Sullivan points out, "we found that our risk intelligence was one of the key ingredients that made us indispensable to our clients. And nothing served to bring that home more than Superstorm Sandy in 2012.
"Like many of our clients, we were knocked out by the storm, but our people were either here or working from home or Starbucks, responding to calls from clients whose homes and businesses had been devastated by the storm while still dealing with the fact that, for many of our staff, they had their own claims problems to deal with.
"We've prided ourselves on being paperless, but we couldn't be then," Mike continues. "We had no power so we wrote everything down on paper and contacted our carriers by whatever method worked, trying to get claims paid as quickly and fairly as possible. And even though the power was out, we had people in the office to respond to those clients who walked in to tell us their stories. We'd write everything down and start working on their claim. Or sometimes, we just listened. Even people who hadn't had a loss wanted to know what was happening. They were in shock and often worried about whether their jobs would be there if their place of employment was destroyed."
"Even after the claims were paid and rebuilding had started," Mike D'Altrui continues, "people were coming to us to learn about what they could do better to protect against future storms. We put on seminars at our office concerning flood awareness and what people needed to do to mitigate against future losses as well as getting the right amount of flood coverage. We worked with a Realtor partner to show people what had changed since Sandy regarding flood maps. There's a lot of nuance to flood coverage, and we worked with our clients to cut through the details of what's covered and what isn't. And we're still doing that. There remains a great deal of concern about future storms." (And rightly so. As of this writing, Hermine is off the coast of New Jersey and moving slowly. Not a good thing.)
Personal power
Although commercial lines is responsible for 70% of the agency's $6.5 million in revenue, personal lines, which accounts for 20%, remains an important and growing focus for the agency. Mike D'Altrui points out that "while a lot of personal lines business comes from the community or from commercial lines customers who want us to handle their personal lines needs as well, we all are active in expanding that business and have formed relationships with important centers of influence like Realtors and car dealers. We've had a lot of success with that over the past couple of years. Private passenger auto is growing at a phenomenal rate.
"And we have the people to keep that effort moving forward. We have a dedicated personal lines sales force. This has allowed us to go on offense in that arena, and we've gained significant name recognition."
Mike Sullivan says that effort is aided by the firm's involvement in the community. "We do a lot of networking, getting involved in the Chamber of Commerce beach party, organizing a race that attracts about 2,500 people and benefits local sports and local charities. We're involved in pretty much any event in our town. People know us, and that leads to a lot of referrals. But we also do telemarketing and mailers. You have to have as many feelers out there as possible."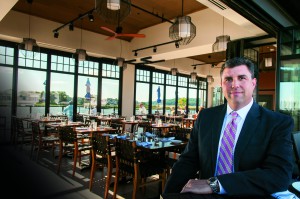 Art concludes that another strength of the agency is its strong relationships with its carrier partners. "As independent agents, we live in the middle between carriers and insureds," he points out. "Our job is to find the best product for our clients and to do that, we need to have carriers that will listen to us when we explain what our clients want and need. At that same time, we have to answer any risk-related question that our clients ask, and we've built a knowledgeable staff that can do that. We have people who have been here 20, 25 and even 30 years, and they've continued learning all that time. Their knowledge base is second to none. And that translates to respect from our insurance carriers. Our submissions rise to the top of the pile."
Mike Sullivan adds that the success all stems from the fact that the 50-plus insurance professionals at Conover Beyer are like family. "They're treated with respect, and we have fun together. During the summer, we close early on Friday so people can be with their family and enjoy the beach. We've been recognized by NJBIZ magazine as one of the best places to work, and it shows. Everyone here recognizes that his or her actions reflect on the family's reputation and acts accordingly. One of the standing sayings around here is that 'Warren has six children, five from his marriage and number six is the agency.' His door is always open. Your voice is heard no matter where you sit."
Conover Beyer is "built to last," says Mike D'Altrui. "We're not for sale. In fact, quite the opposite. We're looking to acquire those smaller agencies that are looking for a solution to their perpetuation needs."
This commitment to independence is one of the principal reasons Rough Notes is proud to recognize Conover Beyer Associates as our Agency of the Month.