HELPING OTHERS
Montana agency focuses on the experience for customers and vendor partners
By Dennis H. Pillsbury
---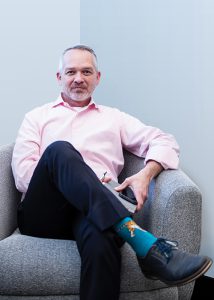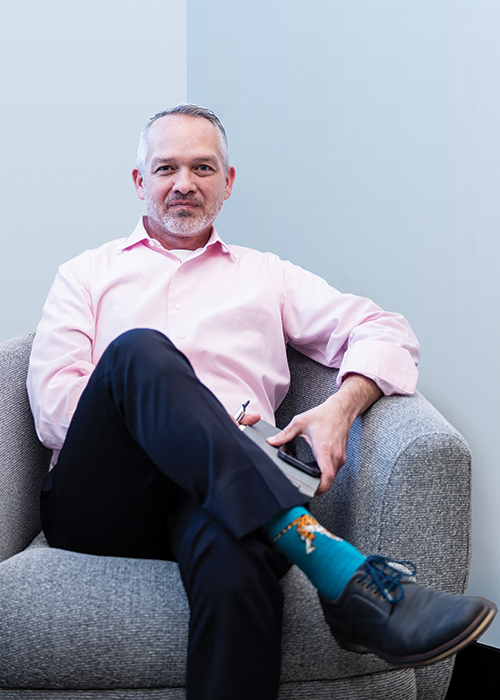 How would you like to provide a product that  no one wants to buy and no one wants to use? That's insurance. It's both loved and hated. Hated when you have to pay the bill, but loved when it makes you whole again after you have a loss that could result in your losing everything. "That's what ran through my mind when I was bouncing around a name for the agency," says R. Dean Giem, president of Paradox Insurance Agency, Kalispell, Montana. "The name described how we see insurance and provided me with an opportunity right from the start to show that we would be different.
"[Insurance] is a paradox, but it also is a necessity as long as there are accidents and acts of nature and of man from which we need to be protected."
—R. Dean Giem
President
"We were being totally transparent in our dealings when we adopted a name that really described how our customers and our people felt about the product that we offered," Dean explains. "It is a paradox, but it also is a necessity as long as there are accidents and acts of nature and of man from which we need to be protected. We wanted people to know right from the beginning that we were balancing this paradox for them by making certain that we would really get to know what risks they faced and how best to protect against them while keeping costs as low as possible."
Getting started
Dean's insurance career started in 2000 in Colorado, when he began looking for a vocation that would allow him time to spend with his family. His youngest son had just started walking and Dean realized he was missing a lot. He was working long hours in retail sales. So, he started looking around for a position that allowed him some flexibility. And, as luck would have it, a recruiter for a large direct writer was looking for someone with the sales drive and operational perspicacity to be successful in the insurance business. "It was almost an annuity type of situation where, as long as I kept my pipeline full, I could build up my income and still have flexibility to be with my family when I needed to be.
"As I started to meet other people in the industry and found out what a great opportunity this was, I literally fell in love with insurance," Dean continues. "It fit right in with what I wanted to accomplish, which was helping others."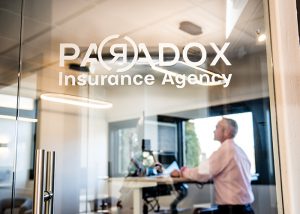 In 2007, Dean had an opportunity to join an independent agency, an opportunity that he had sought out after discovering what the independent route offered: a chance to shop insurance coverages for his clients among a number of companies in an effort to find the right protection at the right price. "I realized that if I truly wanted to help my clients find the best risk management solutions, this was the best way to go," he says.
"I also recognized the significance of technology in allowing us to spend more time developing a strong relationship with each client, while the back-office functions were handled by effective automated processes," Dean continues. "I was a little hampered in this because I was not a techie to start with. I didn't even have my first computer until I was in college. So I looked for opportunities to learn. The agency I was with used a Vertafore management system and other technology tools, so I joined the Network of Vertafore Users (NetVU) in 2009 to start bringing myself up to speed and to find out what was available that could enhance our ability to interact with clients and vendors more effectively."
Northward bound
By 2019, Dean knew what he wanted to do, but not where. There'd been a change in his family situation, so he decided it might be time to move to a new area of the country and spin up his own agency there. So it was that Paradox Insurance Agency was founded in Kalispell, Montana. He wanted a change and he certainly got it. He went from being at an agency with some three million people in its marketing territory to one located in a city of less than 25,000 people in a state that had a total population of just over one million.
"It was just me when I started but the agency has grown to include four producers and a CSR with an office in Alamosa, Colorado, close to where my family homestead is located," Dean points out. "We have a very lean team, but it is enhanced by our ability to utilize technology effectively and by focusing on niche markets where we have a particular expertise. We've also been helped by the fact that a lot of people are moving here and this provides us with opportunities as land transactions occur and new businesses open up. We've been able to focus on markets for which we have a particular passion, including auto garage, youth athletics/sports facilities, collectors of classic cars and other collectibles, contractors and manufacturers. Technology also has helped us maintain close relationships with clients we have never met in person. We have active policies in 11 states."
Focused expertise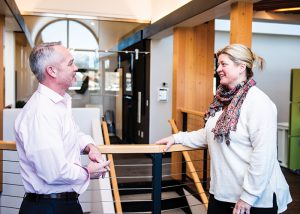 "Our expertise in the classic car insurance arena has resulted in strong growth in that niche, as customers recommend us to other collectors, and our slow-drip marketing also helps develop warm leads for us," Dean points out. "This niche really requires an understanding of the coverage and of collectors. There are a number of unique coverages in this field, including agreed-upon value for the classic car under which the insurance company agrees to a specific value for the car at the start of the policy. And that's the amount the collector will receive if the car is destroyed or damaged beyond economic repair. Some insurance companies will guarantee to pay for necessary and authentic parts if your classic car needs a repair. Collectors also need to be aware that many classic car policies only apply to limited usage, which is delineated in the policy. Our specialists in this field know the underwriters for each of the companies that offer coverage and will work with the collector to make certain they get the coverage that best fits their needs," he states.
"Another important niche for us is auto dealerships, where it's really important to explain the need for liability coverages. Most dealerships are aware of the need to protect their property and stock, but don't necessarily consider the need to protect against lawsuits if a customer is injured when out on a test drive, for example. Recall insurance also needs to be considered. Again, we have developed a strong relationship with our underwriting partners to make certain we can get the right coverage for our clients once we've sat down with them and determined what those needs are."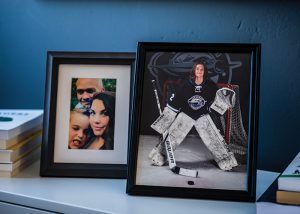 Another niche for the agency is the garage repair shop market where standard business insurance policies aren't always adequate. "What primarily sets this business apart from others is that they work on and store customer vehicles, exposing them to many risk factors," Dean explains. "At the simplest level, these businesses need to be protected against damage to customer vehicles stored on the premises, whether it is from fire, vandalism, theft, or other hazards."
Repair shops should also consider professional liability coverage that protects against claims for damage to a car caused by mistakes and/or omissions, he notes. "In extreme circumstances, this could include not just the cost of fixing flawed repairs, but also costs that arise from a crash that's blamed on the faulty repair."
The pandemic strikes
"Soon after we opened our doors, we had to pivot dramatically from a face-to-face relationship with our clients to one that relied heavily on technology to maintain those relationships and to develop new ones," Dean continues. "We made numerous Zoom calls to our clients and to the centers of influence that had helped us succeed, as well as regular contact through emails, text messages, phone calls and, once it became possible again, through face-to-face meetings. I also took advantage of the wonderful network of agent friends across the country who are willing to share their 'secret sauce' with me as well as their concerns and questions. I have regular ongoing calls with several agents in all regions of the country that have helped us succeed; I hope I've provided them with some good ideas as well.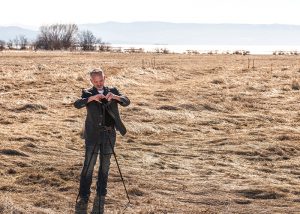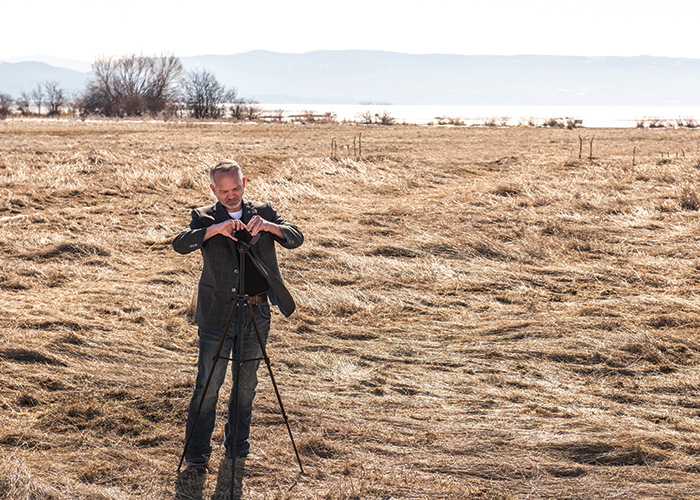 "We have a very lean team, but it is enhanced by our ability to utilize technology effectively and by focusing on niche markets where we have a particular expertise."
—R. Dean Giem
"It really is amazing how many different ways agents have found to succeed, prosper, and provide excellent service to their clients," Dean says. "We continue to use cold-calling, although many do not. But our type of cold-calling would be better described as lukewarm calling, as we often get the leads through our drip email system or from client recommendations. We've also established strong relation-ships with all our vendors and industry partners who can help those customers who we can't help. Although we are essentially a generalist with a 50/50 split between commercial and personal lines, there are areas that we don't touch because of competition or moral hazard or because we realize we don't have the expertise to properly determine their risk management needs."
Dean concludes that "this agency is a vessel for me that allows me to help others; and this industry has given me so much. We're just getting started, but our goal is to be one of those agencies that helps better the industry's reputation overall by being honest and open, adhering to principles of integrity and fair play. We are genuine and authentic with our customers, our competitors, our community, and our vendors. This is a great industry and I want to bring others into it so they can enjoy the pleasure of helping others as they help their family. My goal every day is to be better today so I can help others be better."
Rough Notes is proud to recognize Paradox Insurance Agency as our Agency of the Month. The goal to be part of a community of agencies that help improve the industry's image is one with which we readily agree.
The author
Dennis Pillsbury is a Virginia-based freelance insurance writer.