ONBOARDING BEST PRACTICES
Young professionals share training experiences
By Christopher W. Cook
After graduating with a B.F.A. in creative writing, I spent nearly a dozen years working in the food service industry. Whether it was a national or regional restaurant chain, a sports pub or a comedy club, I felt that the server training was fairly similar at each establishment. Learn the menu. Learn the table numbers. Learn the side work and shift-closing responsibilities. Shadow a co-worker for a few shifts. And roll silverware. So much silverware. Sigh.
Training during the onboarding process is important to any job. Sure, company culture is also critical, but I recall frequent employee turnover in the food service industry, especially with the front-of-the-house teams. To stick it out and succeed, it's the training that creates a solid foundation. But what makes a good training program? A few young professionals and members of Gamma Iota Sigma—the insurance industry's collegiate talent pipeline working to promote and sustain student interest in the insurance and risk management industry—offer their input on the subject.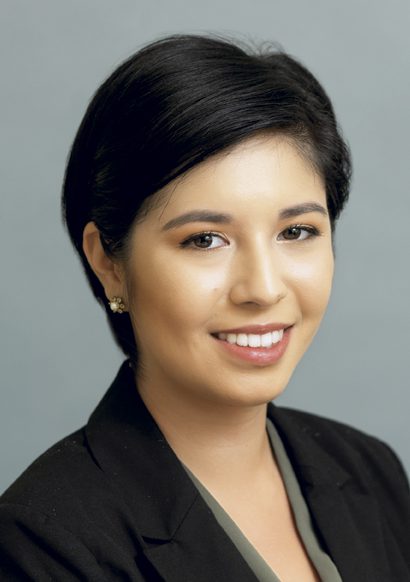 Zara Hood, an account analyst with Lockton Companies, wound up in the insurance industry due to her life experiences with hurricanes.
"I grew up in Panama City, Florida, and moved to New Orleans, Louisiana, in 2006; my whole life had been underscored by hurricanes," she says. "When I arrived at Florida State University (FSU) in 2015, I was undecided on a major but got involved in an undergraduate research project on the Management of Catastrophic Risks, where my role was to collect and analyze data on hurricanes. The project introduced me to Dr. Patty Born and students in the Risk Management and Insurance department."
At that point, "pursuing a career in risk management seemed logical, because of the opportunity to build relationships with people and potential-ly become their trusted advisor to turn to after a devastating event," Hood says.
She became involved with FSU's Gamma Iota Sigma (GIS) chapter during her sophomore year, and by the time she graduated in the spring of 2019 with bachelor's degrees in risk management and insurance and economics, she had served as the chapter's vice president of event planning and as a member of its executive committee. Through GIS, she also landed two internship experiences.
During one of those internships, "I was selected to attend the 2018 RIMS Enterprise Risk Management conference in Montreal, Canada, and the 2019 WSIA Symposium in Atlanta, Georgia," Hood says. "Looking back, I was very lucky to have those experiences so early, as it informed my ultimate decision to start my career as a commercial insurance analyst with Lockton."
Chris Lenig, a commercial lines underwriter at Juniata Mutual Insurance Company, like many individuals, stumbled into insurance and followed an unconventional career path.
"I had zero clue what I wanted to do with my life out of high school and, when combined with a pretty serious medical issue, I took a few years off before returning to school and completing an associate's degree from McCann School of Business and Technology (Sunbury, Pennsylvania) in business administration," he says. "After completing my degree in 2015, a friend of mine approached me and said the company he worked for was looking for claims adjusters. I applied and started a few weeks later.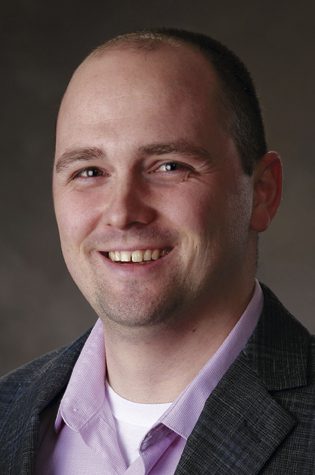 "I immediately fell in love with the insurance industry," Lenig recalls. "As part of the onboarding with that firm, I completed a few insurance introductory courses through The Institutes, which really opened my eyes to all the functions of insurance. That's how I discovered underwriting, which really appealed to me."
He then spent two years as a commercial lines producer at Sausman Insurance Agency, followed by a year at Philadelphia Insurance Companies as an account executive.
"I quickly learned that in order to get into my dream job of underwriting I would need to get a bachelor's degree," Lenig says. "I started at Eastern Kentucky University in January of 2020 and in August of that same year I was offered a position underwriting commercial lines accounts for a small mutual carrier in Central Pennsylvania. I joined its board of directors as secretary-treasurer in January 2021."
Roberto Sibrian, a sales operations administrator at AssuredPartners, became interested in the insurance industry during a time when the product was needed.
"I tore my ACL wrestling in high school, and I did not have insurance coverage as my parents were not involved in my life financially," Sibrian says. "This was extremely problematic for me, as I was young and had very little knowledge of the insurance process. This incident had great influence on me deciding to pursue a career in insurance."
In college, Sibrian was studying finance at Appalachian State University when "a professor in my business law class recommended that I take on risk management as a second major. The rest is history," he says. He served as co-director of marketing at his GIS chapter, and through the organization found and completed three internships during his collegiate years. Through a career fair at the university's Walker College of Business, Sibrian discovered AssuredPartners.
"AssuredPartners stood out to me for its strong reputation within the industry," he says. "I talked to a recruiter and they informed me about the number of positions that were available. At the time, I had vast experience in marketing and had a strong desire to get into a sales role."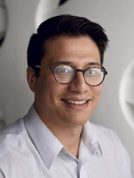 Onboarding best practices
So what are the best ways to train a new employee? Mentorships? Supplemental educational courses? Job shadowing? Winging it?
"I've worked for national firms, a family-owned agency, and now a small mutual carrier," Lenig says. "My onboarding with the national firms was a structured process, but it felt like the mentor/trainer was checking boxes, and when all of the boxes were checked I was 'ready.' I found that, even though the smaller firms I worked for had less of a structured training program, the free-flowing lines of communication and taking things as they came was conducive in preparing me for my role.
"In my current role, I trained under an individual who was retiring," he continues. "I was going to be handling the book of business he built. He had sweat equity in the book of business and really cared about what he did and who he did it for."
Lenig was taught the carriers' systems, and was then asked to run rating for some of the risks that came in. After rating, he would report them back to his mentor, who would make any necessary corrections and discuss them. "I was able to get a lot of face time with him; he was very approachable and had built a wealth of knowledge in his 30 or so years in the industry," Lenig says. "It was great to get to tap into that knowledge base when unique scenarios came up in my daily tasks.
"Seeing my mistakes corrected firsthand really helped me pick the job up quickly," he adds. "I was hired in August and had completely taken over underwriting the book by Christmas."
At the Lockton Companies, Hood had a structured training program, but her initial start was mostly a "hands-on learning experience," she says. During her first week, she was given a list of ten clients to be responsible for, attended onboarding calls with the account team, and shadowed other analysts in her role. "I asked questions as they responded to emails, worked on presentations, and answered phone calls," she recalls.
Hood was also assigned a mentor. "At the end of each day, my unit manager—who took on the role of my mentor—and I sat together, and I read off a list of questions that I had jotted down throughout the day," she says. "Sometimes, the answers would be simple and other times I would be sent home with a white paper or market update newsletter to help supplement my learning.
"All the while, I was attending daily company-wide virtual meetings to get technical training on accounting processes, certificates, and other Lockton resources. This went on for about a month. The hands-on training continued for two to three months until I bound my first client renewal from start to finish." She continues to participate in training sessions monthly.
Having a highly collaborative team was also beneficial for Hood's training.
"Having dedicated time to sit together, review my work, and obtain instant feedback was crucial, as it helped me forge bonds with my co-workers and empowered me to communicate freely without feeling like I was bothering them or taking up too much of their time," Hood says.
Sibrian's onboarding process took about two weeks and involved "getting integrated into the AssuredPartners system, software training, and sales call training," he recalls. "It was a very smooth transition getting settled in. There was an office champion who checked on us regularly. Overall, the training program prepared me well for my full-time position."
While previously interning with the company, Sibrian was "under the guidance of Eric Stevens, agency president of the Raleigh office. Every day, I learned something new about the insurance process and how to win new accounts. Under his mentorship, I got more comfortable with talking to new prospects and I learned how to leverage existing software and processes to win accounts."
Advice
When it comes to successfully onboarding a new employee, the young professionals shared some advice for agency owners and trainers.
"Keep lines of communication open with your trainees or new employees," Lenig says. "Open communication helped me feel more comfortable approaching my trainer with questions that I probably would not have asked the trainers at previous employers.
"Agency owners should consider the personality of those doing the training and how that may mesh with those being trained," he adds. "In my career I have trained under individuals who really knew the industry but either had a dry personality or were a bit too introverted to be a mentor/trainer. The right personality is certainly conducive with providing a welcoming and successful onboarding environment.
"Owners and trainers also need to take into account the average age gap between the trainers and trainees and the familiarity with technology that most of the trainees have," Lenig notes. "I've seen individuals manually tracking metrics that could easily be automated, thus saving time, but the trainers haven't been as open to those suggestions."
"Especially now with many of us working remotely, it is important to make yourself available to your new hires," Hood says. "Frequently schedule one-on-ones with them so they can voice their questions or concerns. Ask them, 'How is this job meeting the expectations you had going into the role?' and, 'What can I change to ensure you're learning at a pace comfortable for you?'
"Check on them not only professionally, but also personally," she adds. "The transition from being a college student to having a full-time job is challenging. Many of us moved to new cities where we did not have friends or family to support us in this adjustment. Even more so now with the pandemic, graduates are experiencing challenges that affect their mental health. It is important to be sympathetic to these circumstances.
"Foster good working relationships on the team, specifically for your new hire," Hood notes. "Set up virtual happy hours or coffee chats so they can become well-acquainted with everyone. This will help grow their sense of belonging on the team, leading to improved communication and collaboration."
"Be as inclusive and empathetic as possible," adds Sibrian. "Insurance can be complex, even for risk management and insurance majors. It is important to keep this in mind and remember to be patient during the onboarding process."
For more information:
Gamma Iota Sigma
www.gammaiotasigma.org
---
WHY GAMMA IOTA SIGMA?
If your firm is looking for new talent, the students of Gamma Iota Sigma (GIS) represent a good starting point. Members of the organization's board of trustees can agree to that, having onboarded GIS graduates in their own companies.
"We have been very active in recruiting and hiring Gamma students," says Michael Maurer, divisional director of business development at Accident Fund Insurance Comp-any of America. His firm has hired summer interns and trainees in five states across positions within claims, under-writing, marketing and business development, actuarial and data analytics.
"These students have a basic insurance knowledge, but more important they have real-world insurance experience through internship opportunities," he adds. "They have the soft skills to make a presentation in front of a group and the dinner etiquette to host an after-work meeting, and they have already mastered the art of networking with their local chapter, Gamma national, and other industry professionals."
By attending GIS conferences and presenting at chapter meetings, The International Foundation of Employee Benefit Plans (IFEBP) has also had the opportunity to become acquainted with the organization's student members.
"GIS graduates receive a solid education in insurance, risk management and actuarial science; some have also taken courses in employee benefits. Over 25% of GIS members are also pursuing degrees outside of the traditional paths, including business, data analytics, economics, and finance," says Sandy Tellefson, CEBS, manager of education services at the IFEBP. "These graduates are well-coached in net-working and interviewing and have had opportunities to engage in both. They have also received additional education through conferences, webcasts, and university visits by industry professionals.
"Many universities encourage these students to start earning a related professional designation before they graduate," she adds. "This puts these students ahead of their peers with their knowledge and experience."
A Fellow of the International Society of Certified Employee Benefit Specialists (ISCEBS), Tellefson says that ISCEBS members who have attended the group's Employee Benefits Symposium found GIS students in attendance "to be engaged, curious, and prepared to enter the industry."
How can your organization get involved with Gamma Iota Sigma?
"Develop an internship program," Maurer says. "Many of the local agency associations have published guides to assist agency owners create meaningful work for students during the summer. Consider joining GIS as a Sustaining Partner to increase your exposure to students across the country.
"I would also strongly encourage agents to attend future GIS conferences and career fairs to share the career paths available and establish a professional relationship with local chapters of GIS," he adds. "We all need to do our part to recruit the next generation of insurance professionals. GIS continues to equip students with the tools and resources needed to create a diverse talent pipeline entering all functional segments of the insurance industry."
"Find out if you have any GIS alumni working at your agency and tap into them to learn more," adds Tellefson. "Check out the benefits of becoming involved with GIS; sponsor one of their events or become a Sustaining Partner.
"Involvement with GIS is a win-win: Students and university advisors and faculty will get to know your agency and what you have to offer, and you will have opportunities to meet, interview and recruit students who may be a great fit for your agency. Being involved also gives you an opportunity to share your expertise with GIS members and develop relationships with other industry partners," she concludes.