PARTNERS IN PROFITABILITY
Broker expands footprint with strategic acquisitions
By Elisabeth Boone, CPCU
Have you ever watched a ballroom dance competition and marveled at how each couple seems to move as one, in perfect synchrony with each other? Every move is liquid, graceful, and seemingly effortless, yet behind the scenes are endless hours of intense practice and focused discipline.
That's the kind of synchrony PCF Insurance Services seeks as it builds out its network of partner retail agencies across the country. Established in 1987 as Peter C. Foy & Associates, the broker-age now has more than 80 partner agencies and is on an ambitious course to add more to its roster. In fact, PCF was the fifth most active acquirer in 2020 and is on track to maintain or exceed that pace in 2021.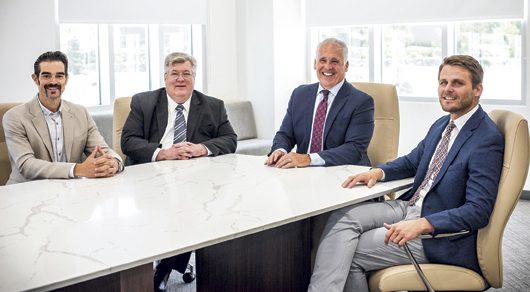 The firm's drive to expand its network initially was made possible by a2017 partnership with private investment firm BHMS Investments. Last year,
PCF was sold to private equity firm HGGC LLC, based in Palo Alto, California, and is expected to continue seeking new entrepreneurial partners.
Agency partners operate locally and autonomously, retaining their client base and taking advantage of the opportunity to connect with one another. PCF makes available an array of resources and support to help agencies boost their profitability while enhancing their client relationships.
"Each agency operates substantially the same as it did before becoming a partner, and PCF can handle back-office functions that tend to bog agencies down," says Peter Foy, founder, chairman, and chief executive officer.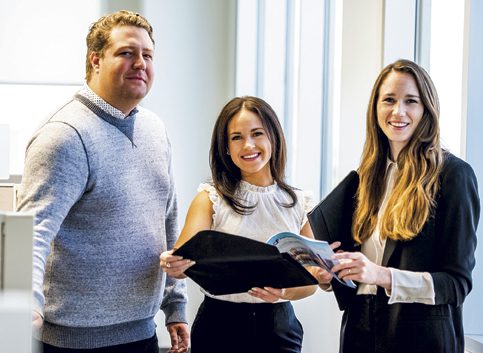 Speaking of connection, that's a key benefit of belonging to PCF. Partners can draw on their colleagues' knowledge and expertise in a number of specialized markets, such as real estate, healthcare, transportation, construction, education, financial, cannabis, aviation, entertainment, manufacturing, agriculture, hospitality, professional services, legal, and contractors.
Eye on commissions
"We don't dictate compensation terms, and we don't change commission rates," says Jeremiah Jewkes, chief development and strategy officer for PCF. "Many of our competitors have a playbook with criteria an agency must satisfy, and that often includes commissions. We like to support and reinforce what our partner agencies are currently doing as part of their local operations.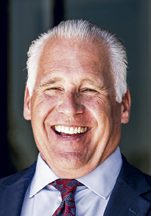 "Our agency owners are not typically taking commissions, and the producers who are not owners are taking the same commissions they were receiving before joining our organization. The agency owners become partners and owners in PCF.
"This is one of the key areas where our partners benefit and we benefit; it's the best of both worlds," Jewkes continues. "Local relationships, local flavor, local touchpoints—and behind the curtain the benefits of scale and access that being part of a large organization provides. All of our partners keep their local rep relationships.
Again behind the curtain, we roll their code into a PCF code. That combines the aggregate force and power of all of our agencies' collective premium, so we get superior rates, service, and under-writing capabilities from our carrier partners. We get generous bonuses and contingent payments while keeping the relationships local."
As noted earlier, PCF has been growing exponentially since teaming up with private equity firms.
"We have agency partners across the country," Jewkes says. "If you go back to February 1, 2018, PCF had one office with 27 employees. Now we have 80 offices with 1,200 to 1,300 team members in 27 states."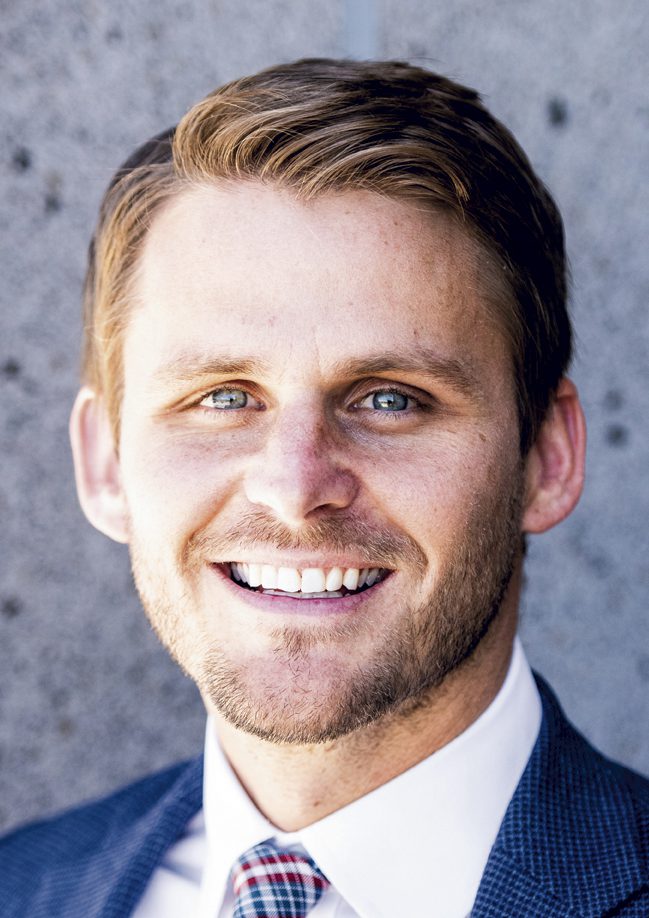 That's an impressive growth rate, but at PCF the number of partner agencies is less important than the quality of their owners and key executives, Foy remarks. "We want to create a platform based on entrepreneurs and business builders so we can maximize profit. Our goal is to continue to find top-quality people who want to become part of a larger organization that allows the entrepreneur to keep on doing what he or she wants to do.
"Right now, we're only in 27 states," Foy observes. "That leaves a lot of states to expand to and a lot of new partners to find."
Services and support
"The way we succeed is by empowering our agency partners to remain autonomous and retain decision-making power—for all intents and purposes to remain independent," Jewkes explains. "That's a critical part of the PCF model and one that differentiates us in a lot of ways. Instead of handing our partners a playbook that says, 'Here's what you need to do' and 'Here's who you need to hire and fire,' we offer them an array of options: value-added services that they can select from, to the extent that they desire to augment their existing portfolio.
"We like to describe this as a buffet where they can eat dessert only or pair it with an entrée and a drink. We call the services we offer on our buffet our shared services. That (shared services unit) is based in our Salt Lake City office.
We've made significant investments to create high-quality shared services from which our agencies can select," Jewkes asserts.
Services include:
Finance and accounting. "We can take over this function and remove a lot of the back-office headaches for agencies that don't want to deal with it," Jewkes says.
Information technology. "IT is comprised of the typical back-office tasks but also brings our partners the latest agency management technologies and other agency optimization technologies," he notes.
Human resources. "We have a world-class team that can support our partners in employee matters and enhance the sophistication of their HR function with respect to recruiting, retention, and professional development," Jewkes explains.
Marketing. "Madelyne Van Hoff leads our marketing team, and she likes to describe her unit as our internal marketing agency," he says. "The team has developed a suite of off-the-shelf, how-to-type products that can augment our agencies' initiatives on brand management and brand awareness from a marketing perspective. Her team members also are available as project managers to address any specific needs, whether it's launching an email campaign, doing a website refresh, or targeting a specific market using some great collateral material that Madelyne and her team have developed."
Carrier relations. "We give our agencies access to carriers they may not represent, the best scale, the best rates, and the best service teams," Jewkes notes. "We do everything we can to help them achieve the maximum economies of scale."
Operations. "Inside the operations team we have a risk management group that handles loss control and claims administration," he says.
Growth. "This group is all about coordinating cross-sell: How can we bring you the best expertise or know-how and relationships that can help you grow your agency?" What's more, Jewkes points out, "We have 100-pluspartners across the country who are eager to share cross-sell strategies with our agencies that have recently joined the platform."
Business development. "This is my team, and we're all about how we can partner with our agencies to grow their business in new and creative ways, whether it's rolling over a book of business or taking advantage of channel distribution opportunities," he explains.
Education. "This unit provides cutting-edge education and training for producers, as well as organic growth assessments," Jewkes says. "We offer online digitally accessible materials that enable our agencies and their employees to get the best training available."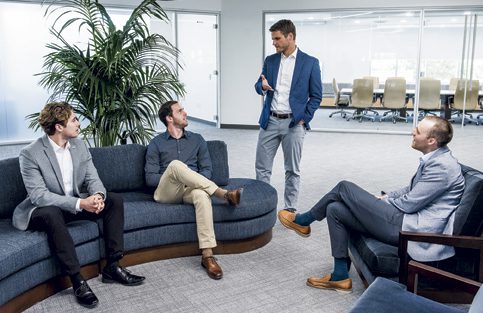 The future
What challenges does PCF face, and in what ways might they represent opportunities?
"Our platform is uniquely made for the entrepreneur who wants to continue to grow," Foy responds. "For example, if an agency owner approached us and said, 'I'd like to do a deal with you; I just want to retire,' that's not a deal we'd want. Our focus is on owners who will be part of us for a long time; they're going to grow and prosper, watch the value of their stock double, triple, or quadruple over the years, and overall do extremely well."
That said, Foy remarks that PCF does compete with others in the space. "Our challenge is getting people to understand who we are. Once we get that opportunity, we're able to attract the kind of agents who can help us build our platform," he says.
"Last year, we established 36 new partnerships, and so far this year we've brought in 18 new partners; we'll probably do over 60 by year's end," Foy declares. "A lot of people want to be part of what we're doing."
For more information:
PCF Insurance Services
www.pcfins.com
The author
Elisabeth Boone, CPCU, is a freelance journalist based in St. Louis, Missouri.