A POLICY FOR FIDO AND MITTENS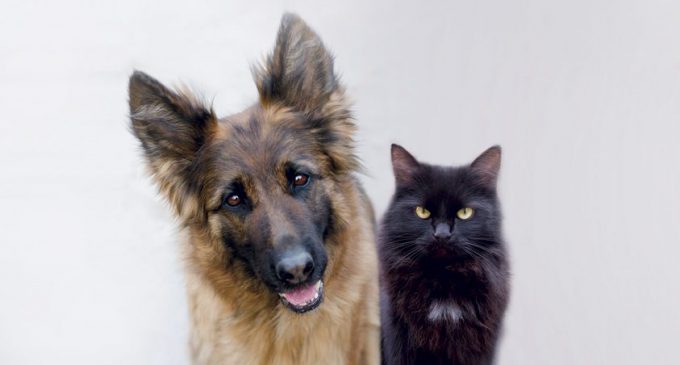 Young Professionals
A POLICY FOR FIDO AND MITTENS
An introduction to pet insurance
By Christopher W. Cook
One of your clients has moved into a new house and you meet them at their property to discuss creating a robust insurance package. There's the structure itself, the two cars in the garage and the camper used for summer weekend outings parked beside the house. But what else can you insure? Let's take a walk around back. There's a fenced-in yard. There's Fido barking at a squirrel in a tree, and Mittens is watching from a windowsill in the living room. Can you insure their pets? You     sure can.
"For most folks, a pet is a part of the family, and customers want to protect their families," says Kevin Tanner, senior innovation lead at Safeco Insurance, a Liberty Mutual Company. "From an agent's perspective, the biggest benefit of offering pet insurance is being able to provide a complete package to cover all your customer's needs while demonstrating that you really care.
"When a customer goes to an agent, they are looking for ease, choice, and advice, and clients can take comfort in knowing that their agent can provide solutions to mitigate all their risks and protect what they care about most," he adds. "Pet insurance is growing fast, and today's customers are looking for peace of mind and complete packages to cover all their needs. If you can place all that business with one carrier, even better."
"Approximately two-thirds of U.S. households own at least one pet," says Heidi Sirota, chief pet officer at Nationwide. "Because the human-animal bond continues to evolve in the U.S., the way we treat and care for our pets has changed as well. Veterinary care has improved greatly over the years. Many treatment options we have for humans can now be done to save the lives of our pets. As such, these treatments can run into the thousands of dollars and pet insurance can offset these costs.
"However, pet insurance differs from human health insurance," she notes. "There is no network of doctors. With our pet insurance, you can visit any licensed veterinarian in the world. Our clients pay the veterinarian after services are rendered, submit a claim, and then are reimbursed for eligible veterinary expenses."
And those expenses can add up for the owners of our furry friends. According to the American Pet Products Association, pet owners spent more than $18 billion on veterinary care in 2018.
But with the high cost of treatments, "a pet owner should never have to ask, 'Can I afford to follow my veterinarian's recommendation?'" says Sirota. "A pet insurance policy allows pet owners to make optimal healthcare decisions for their pets based on their veterinarian's recommendation rather than on the cost of the treatment."
Coverages
The first pet health insurance policy in the United States was underwritten by Nationwide in 1982 through Veterinary Pet Insurance (VPI)—acquired by Nationwide in 2008 and rebranded in 2015. The client: TV's "Lassie."
What is included in a pet insurance policy?
"Our most robust plan, Whole Pet with Wellness, covers 90% of eligible veterinary expenses," says Sirota.
This includes:
Veterinary exam fees
Wellness care
Specialty and emergency visits
Hospitalization
Surgeries
Injuries/illnesses, including cancer and hereditary/congenital disorders
Diagnostic testing, including X-rays, MRIs, CT scans and ultrasounds
Prescribed medications, nutritional supplements and therapeutic diets
"Once enrolled, we will cover that pet for his or her lifetime as long as the policy is in force; benefits renew annually," Sirota adds. "We're also the only pet health insurer to cover birds and exotic pets in addition to dogs and cats."
Safeco partners with Hartville Pet Insurance to offer policies covering a variety of medical expenses, including:
Accidents/injury
Illness
Hospitalization
Emergency vet visits
Surgery
Vaccinations
Annual physicals
Flea prevention
Dental trauma
Some alternative therapies
As a benefit
Pet insurance has also become a growing perk in companies' employee benefits offerings. According to a 2018 survey by the Society for Human Resources Management (SHRM), 11% of employers in the United States offer pet health insurance benefits, up from 6% in 2014.
"There is no cost to employers to offer Nationwide pet insurance as a voluntary benefit," says Sirota. "Employees can have their monthly premiums automatically deducted from their paycheck (the majority of employees go this route), and exclusive preferred pricing is available for those who get their pet insurance from work."
Nationwide pet insurance is offered as a voluntary employee benefit by nearly 9,000 companies and associations in the United States, from small businesses to companies as large as more than 100,000 employees, including half of the Fortune 500 companies.
"Over the last six years, nearly twice as many companies and organizations now offer our pet insurance as a voluntary benefit," says Sirota. "Companies are looking for new ways to recruit and retain top talent. Offering pet health insurance can aid in the recruitment and retention of pet-owning associates," as outlined in a Nationwide/Human Animal Bond Research Institute (HABRI) study.
The 2018 study found that around 90% of employees in a pet-friendly workplace (one that allows pets physically or offers a pet-friendly benefit) feel highly connected to the company's mission, are engaged in their work and are willing to recommend others to their employer. More than three times as many employees at these workplaces compared to those working at non-pet friendly establishments report having a positive working relationship with their bosses and co-workers, and they more than likely plan to stay at the company long term.
Adding it on
When it comes down to it, pet insurance can be a great addition to your arsenal of coverages to create a more complete package for your clients.
"Pet insurance is a great opportunity for cross-selling, especially when you are gathering information from a customer about a home policy," says Tanner. "It can also be a great opportunity to deepen the relationship you have with your customer and an engaging conversation piece when checking in with a customer from time to time."
The product also provides a way to develop strong connections with your Millennial clients.
"Millennials are the largest generation in the workforce and have the greatest percentage of pet ownership," says Sirota. "As such, we expect this area of our business to continue on an upward trajectory."
"While this group is delaying homeownership, pet insurance could be a starting point for building a lasting and profitable relationship," says Tanner.
"Liberty Mutual and Safeco recently surveyed 1,600 Millennials about their attitudes toward insurance and working with an agent and found that 80% want their agent to help them become informed consumers," he adds. "When asked what they want in an agent, 50% said someone who inspires trust, and 29% said they want their agent to get to know them.
"Pet insurance provides an opportunity to educate a new customer about insurance, position yourself as a trusted advisor, and demonstrate that you know and care about who clients are as individuals," Tanner concludes.
Before you know it, after building a strong relationship with your pet-owning clients, Fido and Mittens will be like members of your own family. Mittens, stop scratching the couch. Bad Mittens.
For more information:
Nationwide Pet Insurance
www.petinsurance.com
Safeco Insurance
www.safeco.com/products/pet-health-insurance