Specialty Lines Markets
FOCUS ON SOCIAL SERVICES AND NONPROFITS
How retailers can navigate a hardening market
By Lori Widmer
In February 2020, the Boy Scouts of America filed for Chapter 11 bankruptcy protection in the Delaware bankruptcy court. With the filing came questions about whether the Boy Scouts would be able to survive the financial impact of allegations of sexual abuse, which some assert has been rampant within the organization.
The Boy Scouts situation illustrates a growing problem within much of the social services and nonprofit world: sexual abuse litigation. The sector started 2020 in crisis, according to the Nonprofit Winter Market Update by Gallagher, a global insurance brokerage, risk management, and consulting services firm. Large verdicts, increased litigation, and social inflation have contributed to some of the sector's most challenging conditions, the report said.
"We're seeing a drastic reduction in limits on certain lines of coverage, most specifically for abuse and molestation, which is a key coverage in our space," says Mike Rust, vice president of NIF Group's Nonprofit & Social Services program with Liberty Mutual. "As we see changes to state laws regarding the reporting age of abuse allegations, insurers across the board are tightening up the level of liability limits they are willing to offer within their book."
Not so long ago, nonprofits and social services entities could obtain high limits with one carrier; now, Rust says, insurers are trying to craft solutions that meet a buyer's limit requirements.
Capacity also is shrinking, says Rust, particularly within "residential habitational classes, including afford-able housing and senior independent living." And along those same lines, he says, professional liability limits are being reduced or capped in some umbrella policy language.
Just as availability is declining, coverage demands are increasing, says Robin Stolle, social services and not-for-profit program manager for Risk Placement Services, an MGA/underwriting manager and wholesale brokerage. Stolle sees increased demand from the social services segment that serves older people, whose numbers are increasing as the population ages.
Carriers are leaving the senior living space, Stolle adds, just as the demand for these facilities is increasing. "More carriers are either pulling out completely or raising their renewal premiums so high (some at 200% or more) that retailers are forced to look for other options for their clients. We are seeing many submissions from states that have a large senior population such as Arizona, California, and Florida," she says.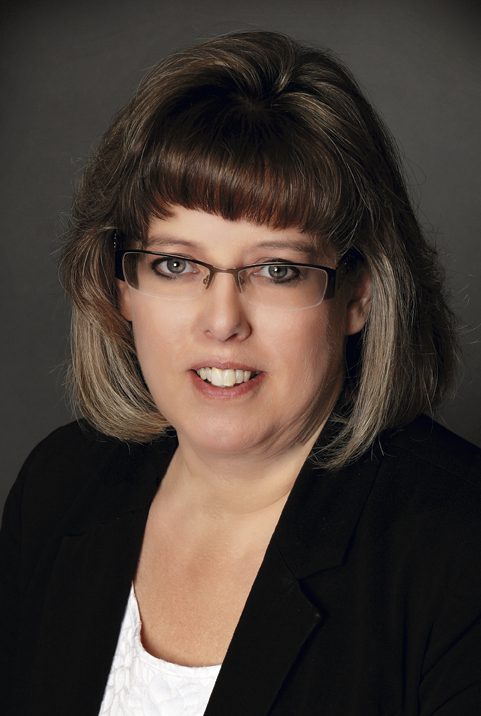 More market pressure
Child abuse legislation is creating what Brad Storey says is a ripple effect in the social services/nonprofit market. "Something I think is really important as we navigate the entire abuse landscape is truly understanding the organization, its exposures, and the controls it has in place. It is not a one-size-fits-all exposure," says Storey, who is vice president of risk management for Irwin Siegel Agency.
Stolle sees carriers leaving the foster placement services space as well as states requiring limits that are putting insurers in an untenable position. "Carriers no longer want to write accounts with exposures involving highly volatile situations," says Stolle.
For insureds, the landscape is "uncertain or unsettled," says Dawn Martin, vice president of underwriting for Irwin Siegel Agency. "Some carriers are tightening up on their excess umbrella limits. We've seen them cutting limits in half as well as sub-limiting the abuse and/or the professional liability inside of their umbrellas. They're pretty drastically cutting limits across the board."
With the onslaught of abuse claims, Stolle says underwriting needs to be tightened. "More questions need to be asked, explanations obtained, and information secured about steps the insured/applicant has taken to prevent this kind of claim from occurring or recurring. Careful underwriting needs to be done prior to writing the coverage and setting the limits."
That approach could go far in reducing what Rust says is a spike in "nuclear verdicts." He says the trend will continue for defendants and their insurers to be punished in jury trials. Jury awards, Rust says, regularly top the primary coverage and reach into the umbrella coverage. "The abuse claims we're seeing in states like California, New York, and New Jersey, along with an increase in lead-related claims (when affecting children), are taking a toll on the entire marketplace." To avoid litigation, Rust says social services and nonprofit entities are making "very large payouts in settlements."
As a result of the claim activity, particularly with respect to abuse, Martin reiterates that some carriers are decreasing limits. However, she notes, "Limits are still available. When brokers can find MGUs and carriers that have experience in the social services field, they should be able to find the limits they need and supplement those with coverage from the nonadmitted market.
"Insureds were used to carrying very high limits in years past; however, we feel that's just not going to be the case anymore, and we are going to have to figure out a different structure," Martin observes. She believes this will be the norm going forward.
Even auto claims are adding to the pressure on the social services and nonprofit market segment. Both Rust and Stolle have seen auto premiums increase because of a rise in claims. "Carriers are less willing to write accounts if vehicle records are not available, if there is no clear understanding of the exposure, and if there is no confirmation of regular vehicle maintenance," says Stolle.
One bit of good news for insurers is bad news for retail agents and brokers who are trying to place social services and nonprofit business: Competition is decreasing. Stolle says she's seeing fewer competitors, as players are leaving the space. Rust says that of those that remain, retailers shouldn't expect business as usual. "We've seen some major players make significant changes to their underwriting approach and pricing. We've seen double-digit rate increases on renewals, and classes that were once commonplace in the standard market are now being underwritten in the specialty and surplus lines market."
The carriers that remain are seeing a surge in new business submissions. "We are inundated with submissions and are seeing a huge opportunity in today's market because we can accommodate the limits," says Martin. "Our renewal retentions are higher than they've ever been, and our new business hit ratios are also very good."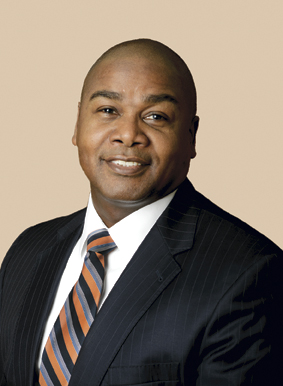 Advice for agents and brokers
Market constriction, accompanied by tighter underwriting and price increases, makes the job of the retailer significantly more challenging. Storey says agents need an "intimate knowledge" of the buyer's operations and exposures. "That can really make a difference in getting the limits you want and the price you want, and getting the coverage written by a particular carrier."
Martin recommends that retailers help each client put together a comp-lete and detailed submission. That, she says, allows buyers to make their best case with carriers and increase their chances of getting the limits they need.
"And work with your insurance partner to understand claims, the situations surrounding those claims, and what corrective measures can be employed," she adds.
Stolle recommends that retailers conduct front-line underwriting to reduce the likelihood of claims. "Provide your underwriters information you know they will need to appropriately underwrite the risk," she advises. "Also, agents and brokers need to set realistic expectations for their clients."
An insurance partner that intimately understands the client's operations is key, says Storey, especially for retailers who are generalists. "If you're a generalist trying to write a youth mentoring organization, a lot of factors need to be considered. In this situation you really need to look for that partner."
Most of all, agents and brokers should stay abreast of what's happening in the nonprofit and social services market. "Agents need to be prepared for the turn in the market," says Rust. "The shift to the hard market is happening now. The catastrophic events on the property side and the unprecedented jury verdicts on the liability side have shifted the market. Now is the time for agents to get in front of their clients and explain to them how this change will affect their future coverage and pricing."
For more information:
Irwin Siegel Agency
www.siegelagency.com
NIF Group
www.nifgroup.com
Risk Placement Services
www.rpsins.com
The author
Lori Widmer is a Philadelphia-based writer and editor who specializes in insurance and risk management.