Professional Development
RIDICULOUSLY AMAZING!
Consulting firm's podcast advises agencies on how to make an impact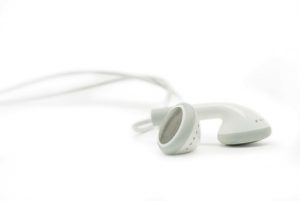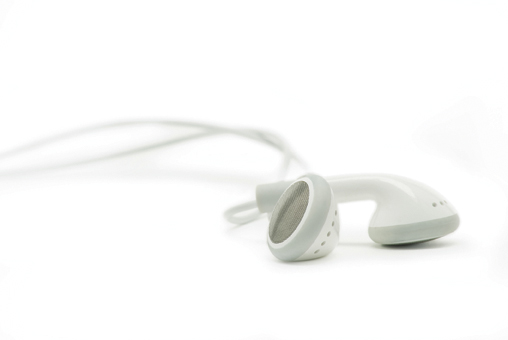 By Christopher W. Cook
---
The word "amazing" makes me recall certain things from throughout my life. I remember the game A-Maze-Ing for the Texas Instruments TI-99/4A computer (my first computer system as a child), where you would control a mouse trying to escape a maze, with the options of gathering cheese along the way or avoiding cats. Pouncing cats on lightning speed? Game over, man.
I remember the Aerosmith song "Amazing" from their album Get a Grip; its music video featured then-Hollywood "It-girl" Alicia Silverstone. And more recently, I can hear Kristen Wiig pronounce the word as "A-Myah-Zang" in an episode of the soap opera spoof "The Californians" from Saturday Night Live.
Some might say that a few of these things that cross my mind from hearing a single word might seem a little ridiculous. Well, I would say that they're ridiculously amazing. So, let's have a seat in these coastal living-style chairs (any other fans of "The Californians"?) and continue our discussion on insurance podcasts.
The Ridiculously Amazing Insurance Agent Podcast debuted in January 2018.
"We are a podcast for growing insurance agencies with 10-plus team members," says Kelly Donahue-Piro, president of Agency Performance Partners (APP), who also serves as the show's host. "Our message is how to manage culture, growth, people and per-formance, and how to make an impact."
Available on the APP website, Apple Podcasts and Spotify, the show releases new episodes every Friday.
"The podcast started as a way to reach people in addition to our video content," Donahue-Piro says. "We do a daily 3 Minute video, but not everyone has time to watch videos. With podcasts, you can listen to them at the gym or on your way to work. We wanted a format that all agency team members could digest and benefit from."
Episodes of the podcast air in one of two different formats.
"The first is a mashup of our 3 Minute Videos," Donahue-Piro says. "We take our videos (which started on the consultant group's website in March 2020) and add additional commentary to each one. We blend the four videos together into one podcast so you can listen to them all at once.
"The other is a client or associate interview, where we discuss performance strategies and how they used APP's programs to grow their agency."
The episodes featuring interviews air every two weeks. As for the show's production, Donahue-Piro, on top of hosting duties, is also responsible for selecting guests, while Alex Arellano, marketing assistant at APP, manages the editing, posting and promotion of the show.
While the production of the podcast is enjoyable for Donahue-Piro, hearing about agencies' successes are her most memorable moments.
"We get feedback that our podcast inspired an agency to have a difficult conversation or outlast the suck of change and seek out strategies when they were not getting buy-in," Donahue-Piro says. "It's common that weekly we will get an email asking if we bug an agency's office, since what we discussed was actually happening at their agency. The truth is that most insurance agencies have the same challenges.
"We need to start training and giving every insurance team tools to be the best. There is freedom in structure and processes, and we review how to create processes and roll them out for agency buy-in."
Episodes
For anyone not listening to the show, here's a sample of what you're missing from some of the podcast's most-listened-to episodes:
How Burgess Insurance Boosted Retention 3 Points with Insurance Retention Training. Released on July 6, 2021, Donahue-Piro interviewed Dustin Burgess, CEO of the Burgess Group Insurance and Financial Services, about how the agency saw improvement after participating in APP's online Agency Performance Pack program, which offers training in areas like time management, retention and sales, to name a few.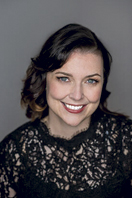 "It's common that weekly we will get an email asking if we bug an agency's office, since what we discussed was actually happening at their agency. The truth is that most insurance agencies have the same challenges."
Kelly Donahue-Piro
President
Agency Performance Partners
Burgess's agency, located in northeast Ohio, has 17 team members, offers personal and commercial products, and has a dedicated farm team. An early user of the online program, Burgess said it "helped us identify some of our processes that weren't simple.
"It was hard at the beginning; I'll be honest with you. We had some processes for renewals, but it was not a very consistent process. Having it laid out in the workbook and having some scripting and some plans to really follow, that was the biggest key for us.
"The first two weeks were probably the roughest, just as far as the launch and trying to integrate it. But I would say by the fifth or the sixth week, we were really up in the air and running. I definitely think that overall it's been a very positive thing.
"Our retention at the beginning [of starting the program] kind of trickled up about two tenths of a percent the first month, which an increase in retention for any owner is always good," he continued. "Since our past phone call [one year ago], we're at a 3.11% retention (increase), so we're happy about that. We traditionally had a pretty high retention rate, but when you can start being in the mid-90s in retention, that certainly sets you up in a carrier's perspective."
Since completing the program, the agency has also seen its quote-to-bind ratio go up to around 50% and its premium volume by quote has gone up about 34%.
Getting Women to Make Insurance A Career—Not Just a Job! Lisa Johnson, chief operating officer at Encharter Insurance in Amherst, Massachusetts, was Donahue-Piro's guest on the August 18, 2021, episode. They discussed women working in the industry and how one's career is their greatest power, and that a position in the insurance industry should be more than "just a job."
"I feel like women have been the backbone of this business, but always in the background," said Johnson, who was featured in the "Broken Glass" article in the August 2021 issue of Rough Notes. "I do think that's starting to change and that's a great thing. I've seen for myself, over 40 years of being in this business, that life certainly takes unexpected turns, and I think women see their careers secondarily to others. In many cases, they sacrifice their career investment for the sake of everybody around them.
"Your career is your power and your independence; it can't be taken for granted. You may think of it as a job, but you've got to change that. Take the bull by the horns and get into career mode, because this is within your control. And regardless of your age or your education, you're the only one who can do it. And once you do it, no one can take it away from you."
"I think that part of the 'job versus career' thing is where your head is at; you got to have your head in the game," she continued. "If you really focus on the larger piece, you're going to go somewhere. Be where you are and commit to where you are. If you put everything you have into working with customers, what you are is a problem solver. If you really focus on that, that's a really important role that you're playing."
Johnson also stressed the importance of women running "toward technology. The more you run toward it, the more you involve yourself in it, the more you adapt to it, the more valuable you are in your agency, because that's the direction we're going," she said. "And the other thing is if you're bored, ask for more, ask for something different. Bring your ideas to the table. Create a dialogue."
4 Reasons to Fire an Insurance Team Member. The September 3, 2021, episode was a mash-up of that week's 3 Minute videos that covered reasons to terminate a team member.
"I think we all hold on to people a bit past their prime," Donahue-Pirosaid, "because firing people is uncomfort-able; you feel like a horrible person. And most important, we don't like to go into uncomfortable situations.
"I've never worked with an agency that regretted firing somebody, because usually it is the very end of the line. It's not your first course of action. Your first course of action is remediation, but when someone doesn't step into that, then there's a whole different setup."
So what are the four reasons to fire a team member?
Attitude holds you back. "I'm a huge believer of attitude, because I think a terrible attitude is such a waste of time, effort and energy for everybody," Donahue-Piro said. "When someone has a negative attitude on your team, they're poisoning everybody. I call this 'bitter beer face.' They sit in team meetings, have cold body language, and no one's excited. "They're holding back your morale and the culture of your agency; that's going to also hold you back from finding new people who want to come in and work. In addition, think about how much time is spent invested in that person trying to get them to change."
Your time is valuable. "In my experience when working with agencies on our agency performance program, it's pretty critical that there's always one or two employees who are holding the agency back, and the agency owners or owner are typically struggling with what to do about this," Donahue-Piro said. "They don't want to go through the painful idea of termination and hiring and training someone new. However, add up the owner's time of all the talking about this one person or two people. Imagine how much that is costing your agency. It's absolutely catastrophic and it's quite honestly ridiculous. "If your agency is challenged by this stuff, write down the hours you spend on it, and then go ahead and think about a performance improvement plan," she continued. "But you deserve better and your standards should be way higher than having one or two people holding your whole team back."
Morale suffers. "The insurance industry is littered with people who check in and check out, and the problem I have with that is that this is a career," Donahue-Piro said. "You make something your career, you have enthusiasm, you have a quest for knowledge, and you want to figure out how to get better. I firmly believe that one of our biggest issues is lack of ambition and lack of enthusiasm in the insurance space. "Is this really a requirement for their job? Can I fire someone for not being enthusiastic? Absolutely. I've had the pleasure of being in so many trainings with agencies where everyone's quiet; they're just sitting there. Nothing gets them fired up. They can't wait to get out of there. And you don't want people like that on your team."
Insurance encyclopedia terrorist. "Oftentimes the person with the worst attitude is what we call the insurance encyclopedia terrorist," Donahue-Piro said. "They know everything about insurance, they've been there forever, they're burned out on insurance, and they're just showing it every which way. But they are very knowledgeable. "But they like to say, 'I know all the things,' 'I know all the people,' 'I know this,' 'I'm smarter than everybody.' Don't put up with it. You will find that any time you're feeling like you don't want to pay someone anymore, it's time to move on," she concluded.
For more information:
Agency Performance Partners
www.agencyperformancepartners.com