AGENCY OF THE MONTH
STAYING YOUNG
Venerable Pennsylvania agency plots course for the future
As Lancaster, Pennsylvania-based EHD Insurance (formerly Engle-Hambright & Davies, Inc.) approaches its 125th anniversary in 2021, it is justifiably proud of its long history of providing insurance and risk management to the people and businesses in its marketing territory. But being venerable, which according to the Oxford English Dictionary means it is "accorded a great deal of respect, especially because of age, wisdom, or character," is a two-edged sword. "For most of our clients and prospects, our proud past is proof that we have provided stable and thoughtful risk management advice that has helped us and them grow
and prosper," says Jon K. Miles, president of the agency. "But for some people, our age also carries a negative connotation that we might be old and stodgy—a viewpoint that we are always working to overcome by constantly reinventing ourselves and regularly enhancing the resources that we provide to our clients and to our employees."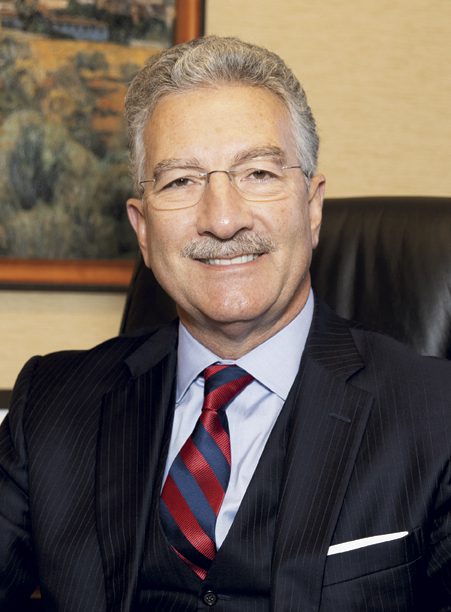 Jon continues by pointing out that "this is not new behavior. We have had to reinvent ourselves at many key points in our history. The agency business has changed over the years and we have worked hard to stay ahead of those changes. We focus on leading the change rather than following. And today, one of our key initiatives involves getting younger faster.
"Forty-nine percent of our 118 people are in their 20s or 30s," he adds proudly, noting that "our success rate in bringing new producers on board has been about 72%, which is better than the industry average and a testament to the fact that we learned from screwing up so much. Part of what we learned was the importance of an extensive interviewing process at the front-end.
"We also use a recruiter to find people—a recruiter, I should add, who knows us really well and understands our culture," Jon goes on to say. "And that has been the strongest lesson—that culture is the most important ingredient when looking at a new possible employee. As the saying goes: 'Culture eats strategy for breakfast.'"
A noble business
When you talk to Jon, it becomes clear that he is one of the reasons for the agency's success in bringing young people on board and retaining them. He says enthusiastically, "I am a big fan of the Millennial generation. They want to be engaged and interact with people. They fit perfectly with our culture, which is to be likable and trustworthy.
"Most don't understand insurance," he adds. "We present it as a noble profession where they become the 'second responders.' They're the people who are the second ones in after a tragedy, helping people recover by providing the resources needed. This has been a successful approach in showing them how the insurance profession fits in with their aspirations. And I'm very pleased that most of the younger employees find this to be really cool.
"One of the consequences of our youth movement," Jon continues, "has been an increase in our engagement with our community. This has always been an important part of our agency, but the young people, especially, really like the camaraderie this has engendered with other members of the staff, the insurance company people they deal with, and the clients and prospects who live and work in our area."
He adds, "One of the events that has been a great deal of fun is a cornhole tournament that we've sponsored."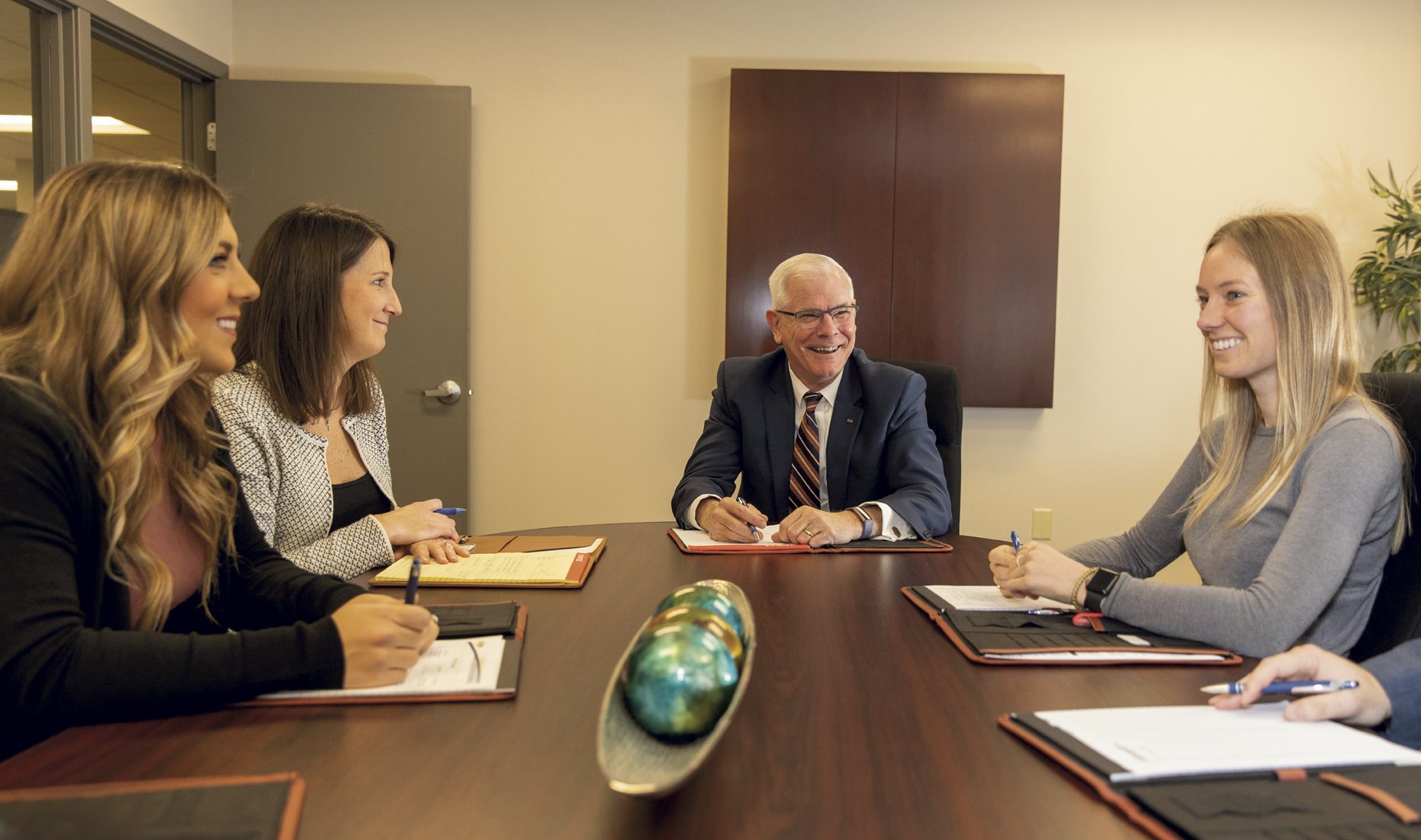 Training and opportunity
"Although we have had a number of retirements, we still have a number of seasoned professionals who like mentoring our new recruits," Jon points out. "We've found that the best (new hire) prospects already have been working for two or three years at a smaller agency or non-insurance place. Those are the people who work out best for us.
"Because we focus on a consultative approach, clients and prospects are not surprised when we come in with a team of people who use an approach that starts with listening to the client to really learn about their risk management needs," he adds. "Today that team often includes one of our newer producers along with the experienced mentor that he or she is learning from."
Then, team members take what they've learned from listening and they brainstorm to determine the best approach for each particular client. "Only then do we recommend a program that will truly be designed to handle their risk management need and that takes into account their risk tolerance," Jon explains. "This approach must be working because our retention rates in the last two years were 99% and 98%, respectively.
"Another important part of bringing younger people into the fold is making sure there are opportunities for advancement," he notes. "We make it clear that there is no ceiling for our people. We've even brought a number of people on board as shareholders."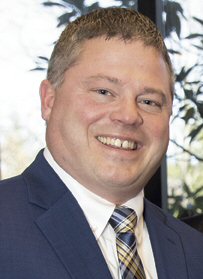 Perpetuation sets the example
Jon notes with a touch of both regret and pride in his voice that when the agency reaches the end of this year, he will be retiring as president and Michael S. Malinowski, vice president and branch manager at the agency's Wyomissing office, will become president and assume the role of chief operating officer. Jon will remain chairman and CEO. "Mike represents strong leadership from the next generation who will be able to navigate the company through the challenges and opportunities that lie ahead," Jon says. Jon also recently announced more than a dozen promotions within the agency ranks.
"This adds credence to our promise to offer career opportunities to all our people; all our new senior management people have come from inside the agency," he explains. "It also sends a strong message to our clients and prospects that we intend to remain independent and have a succession plan in place that will take us forward for the next 125 years."
In a letter to employees, Mike says that technology will be a key area of focus for him. He noted that he had recently attended the largest insurance technology conference in the world and determined that "our industry is going to be going through some dramatic changes in the way we use technology, both internally and how we interface with our customers."
He continues by pointing out that the insurance industry "has not yet experienced significant technological impacts as other similar industries, like banking." He closes by assuring employees that the agency will not be buying the next "'shiny new toy,' but will focus on areas of technology that will help provide us a competitive advantage operationally and in the marketplace."
Mike told employees that the basic and important principles to protect, guide and grow the company would not change and that those principles would let EHD remain a privately held independent insurance agency, one he said has a proud past and a bright future.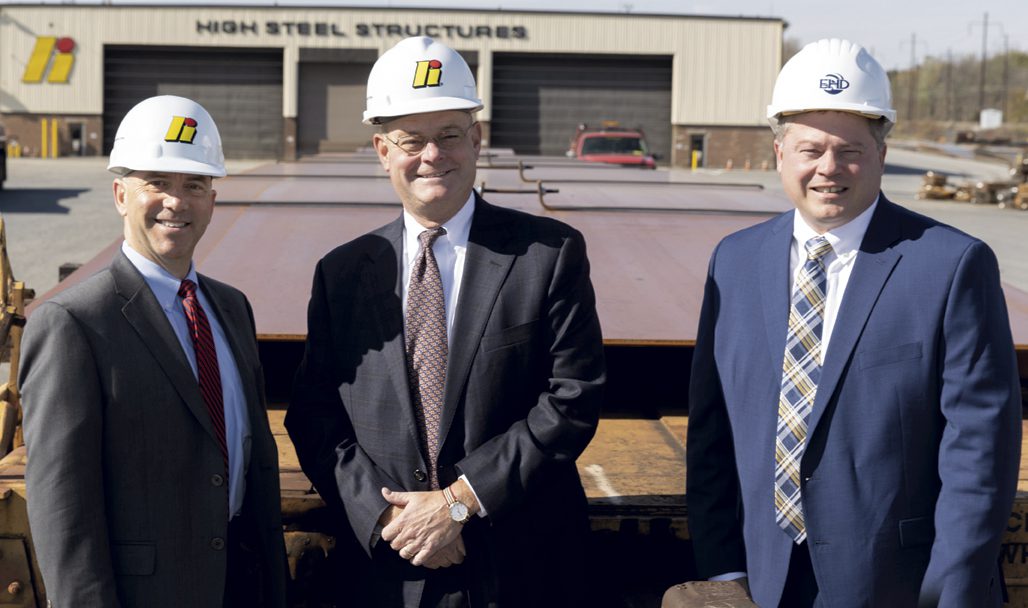 The unique resources
Among the latest resources EHD has added are claims and risk control team members and a nurse practitioner on staff to help clients establish and deliver effective wellness programs that tie into their employee benefits and commercial insurance plans. "These are the kind of things that the alphabet brokers bring to their large clients, but middle market commercial clients don't have access to the full suite of services they offer," Jon says.
"If they come with us, they get the full gamut of risk management and risk mitigation services, all of which are designed to help them lower their overall cost of risk," he adds. "It is our commitment to always provide resources for our clients that will help them achieve maximum reduction in their cost of risk without sacrificing important insurance coverages."
EHD offers a synergistic approach to risk control and claims management called Claim Tech™ that integrates pre- and post-loss services into a single, full-service department. On the risk control side, the service includes an operational survey, loss analysis benchmarking, training programs, safety committee certification, and OSHA compliance services. The claims management side serves as a client advocate by preparing and submitting loss reports and following up with adjusters, as well as working to obtain favorable coverage interpretations, challenge open reserves and resolve claims quickly.
EHD, in addition to having a nurse practitioner on staff to work with clients, also provides Integrated WellnessSM powered by HealthCheck 360™, which offers a structured, cost-effective and HIPAA-compliant approach to employee health through personal accountability, engagement and progress. The result: improved employee health, increased productivity and reduced costs.
In addition to working with all types of personal and commercial lines customers, EHD has developed deep capabilities in a number of niche markets, including: agribusiness, automotive and franchise dealers, construction and surety, healthcare, human services, manufacturing, nonprofit organizations, professional services, public entities, technology and wood products.
Jon concludes by saying that EHD is "well positioned for vertical growth thanks to the successful addition of a strong youth movement, coupled with a top-notch cadre of experienced producers and service people. We are on target to hit $25 million in revenue from our four offices by the end of the year—and that's just a new starting point for even greater results in the future."
Rough Notes is proud to recognize EHD Insurance as our Agency of the Month.
The author
Dennis Pillsbury is a Virginia-based freelance insurance writer.