Young Professionals
DISCUSSING DESIGNATIONS
Tips for beginning a journey toward knowledge
By Christopher W. Cook
In November 2017, I began writing  a series called "Aah, the acronyms," which discussed the value of obtaining one or more professional designations. I put my BFA in creative writing to use with the articles' entertaining titles, in which I came up with alternative definitions to represent each designation (e.g., CPIA—not Creative People Imagining Aliens, CISR—not Champions in Street Racing, or CPCU—not Campfire Personalities Calibrating Ukuleles). Remember those? Yeah, me either.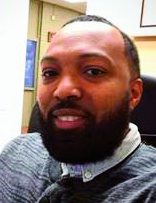 Since continuing education remains important for young professionals, especially those who have recently graduated college or are brand new to the insurance industry, I thought it'd be a good idea to revisit the subject. After all, individuals find themselves entering the industry in different ways, with different skill sets and knowledge levels about insurance.
Brandon Hamilton, a commercial account manager at Daul Insurance Agency in Gretna, Louisiana, studied sports medicine at Oral Roberts University and spent time working as a massage therapist before changing careers. He discovered the insurance industry through a friend who happened to be an agency owner with whom he played basketball. To learn about his new field of work, Hamilton began obtaining designations.
"Designations provide credibility within our profession and also show dedication to continuing education for the ever-changing industry of insurance," he says. "They also keep us abreast of trends and market shifts."
Hamilton holds the following designations:
AINS—Associate in General Insurance (The Institutes)
AIS—Associate in Insurance Services (The Institutes)
AU—Associate in Underwriting (The Institutes)
AU-M—Associate in Underwriting Management (The Institutes)
CISR—Certified Insurance Service Representative (The National Alliance)
CPIA—Certified Professional Insurance Agent (American Insurance Marketing and Sales [AIMS] Society)
Cyber Risk Management Certificate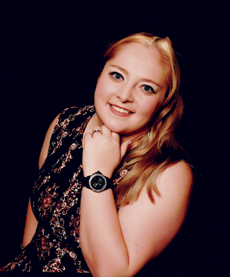 Marcella Beasley, an account manager lead, construction services, at Alliant Insurance Services, Inc.'s Fresno office, "fell" into insurance after losing her post-graduation job.
"In 2013, I was laid off from the local casino where I was working as a grant writer for quality control after they eliminated that entire department," she says. "I have two bachelor's degrees from Santa Clara University and a master's from St. John's University in government, politics, and international relations.
"Even though Fresno is a huge city in California, it still has a small-town mentality, so I wasn't finding any other job. My parents knew an agency principal in town and introduced me to Mike DeFendis of DiBuduo & DeFendis, who hired me. They told me in the beginning that if you're in this industry for two years you're going to stay, and here I am seven years later with a bunch of designations."
Like Hamilton, Beasley took advantage of continuing education opportunities and started earning designations. She currently holds:
CCIP—Certified Construction Industry Professional (Insurance Community University)
CIC—Certified Insurance Counselor (The National Alliance)
CIIP—Certified Insurance Industry Professional (International Association of Insurance Professionals)
CISR—Certified Insurance Service Representative (The National Alliance)
CLP—Certified Leadership Professional (International Association of Insurance Professionals)
CRIS—Construction Risk and Insurance Specialist (International Risk Management Institute [IRMI])
MLIS—Management Liability Insurance Specialist (IRMI)
TRIP—Transportation Risk and Insurance Professional (IRMI)
"I have a lot of education from undergraduate and graduate courses, but the designations give you a deep dive into specific areas beyond just your basic education," Beasley says. "When I do policy reviews and detailing, I'm able to apply my knowledge to understand coverages and create policy language that goes above and beyond that of some of my peers, even those who have been in the insurance world much longer than I have."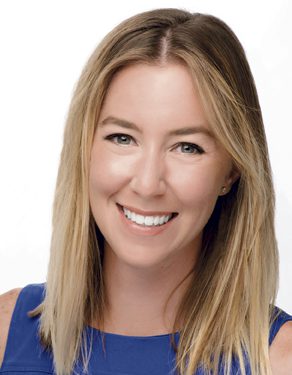 Stephanie Mitchell, vice president, property and casualty practice at Socius Insurance Services, an independent wholesale broker in Tampa, Florida, took her first insurance class as an elective while studying at Florida State University's College of Business.
"I was a little bit too far down the pike to change my major when I learned that Florida State had a really nice risk management and insurance program, but I started networking with some of the professors in the program, took more classes and became involved with the college's insurance society," she says.
"I liked that the insurance industry has so many different facets, and I felt like I could apply the communications, marketing and accounting skills I had learned in the College of Business. My first job out of college was on the wholesale side, and I've been a broker for 11 years."
As for designations, Mitchell currently holds:
ARe—Associate in Reinsurance (The Institutes)
ASLI—Associate in Surplus Lines Insurance (The Institutes)
CIC—Certified Insurance Counselor (The National Alliance)
CPCU—Chartered Property Casualty Underwriter (The Institutes)
CRM—Certified Risk Manager (The Institutes)
"I started working in the industry in 2009, and at that time it was a really tough market," Mitchell says. "I was a young woman right out of college in a very male-dominated industry. I immediately started working on those designations. I got the CPCU and CIC pretty quickly, and it helped give me the confidence to feel like I had a seat at the table."
Where to begin
How can you find out about obtaining a designation? A good place to start would be your employer.
"Many companies and agencies pay for continuing education and designations, so take advantage of this," Hamilton says. "Incentives are usually involved when these goals are achieved, in the form of bonuses, profit sharing, awards or scholarships.
"Agencies typically guide new producers and tell them which courses will help achieve the overall goals of the agency; I also recommend having individual goals for yourself and focusing on those over the long term."
"The company I joined right out of school was very supportive with continuing education and professional development, so they paid for 100%of my study materials and travel expenses," adds Mitchell. "Designations stay with you as an individual forever, so even though I'm no longer with that company, having their support was a huge benefit of working there."
Beasley's employer has also been supportive.
"Alliant has been very generous in helping me get any designation that fits with my construction focus," she says. "They paid for all of the construction designations I pursued. I was very blessed to have that opportunity."
Beasley is also a member of the International Association of Insurance Professionals.
"They give out scholarships and partial funding awards. I haven't paid for any designation yet, whether it be through the organization or through my employer."
Given the number and variety of designations listed above, which ones make a good starting point?
"New agents who have no experience should definitely begin with the general knowledge courses such as AINS 21," Hamilton says. "You have to understand the basics and terminology to move past that point; otherwise it will be a struggle to progress in your career trajectory."
Beasley concurs with starting out with a general knowledge course but recommends the CISR for beginners.
"The CISR has many classes; you're able to focus on either commercial or personal, and if you want to go to the Elite level, you can take all of the courses," she says.
Mitchell recommends the CPCU.
"It's one of the tougher ones, but I think it's the best option for building a solid foundation and understanding of policy provisions, contract language and endorsement wording," she says. "You learn about almost every ISO policy and all the intricacies involved.
"When I took the CPCU program, it was primarily self-study. It takes some discipline, but it's nice to have the flexibility if you need to be adaptable around other things you have going on."
Depending on the designation, the material can be presented online or in a classroom setting. COVID-19 may have altered the availability of in-person courses, so check with the providing organizations (we'll share their information later). Whether classes are presented online or in person, it's essential to study the material and take it seriously.
"Studying should be done when you have time to focus on the specific subjects," says Hamilton. "Carve out some time to make studying a priority, especially if test-taking has not been a strong suit or has not been in play for a long period of time."
"I'm pretty structured when it comes to setting aside time to do things," says Mitchell. "I would set an appointment reminder on my calendar that I needed to block off two hours to study. Whether you study three or four days a week, just stick to it like any other appointment.
"If you can find someone who's interested in teaming up with you and working on study materials together, I think it's great to have that accountability partner. If you don't have someone else, hold yourself accountable. For online courses, give yourself deadlines as if you had an actual instructor and try to stay on track as much as possible.
"The in-person CIC classes can be an intense two and a half days; a lot of information is thrown at you at once," she continues. "If you didn't understand something, it was nice to be able to ask the instructors questions in real time while they were going through the material. It's also a good opportunity to meet other people in the industry."
"I'm not a very good crammer so I really like the spread-out online courses," adds Beasley, who also recommends reviewing course material early if it's available before the session begins.
Parting thoughts
When you're starting out in the insurance industry, "obtaining designations will help you become more respected in insurance and have more long-term earning potential," says Hamilton, who plans to obtain the CIC and CPCU designations.
Mitchell advises starting early. "Early on, a lot of my day-to-day activity was training, shadowing and learning different aspects of the industry," she says. "At the time, I wasn't married, didn't have kids, and didn't have a book of business to manage. Getting the work done early is one of the best moves you can make, especially when you're fresh out of school and still have good study habits.
"It takes dedication and commitment, but if insurance is your chosen career, your efforts will pay you back tenfold. As you're just starting out in the industry, when you're handing out your business cards, people are going to pay attention if you have taken the time to get a designation.
"If your company or organization supports you financially or with the time commitment, getting a designation is the best thing you can do to start off on the right foot in the industry," Mitchell asserts.
"Start out with a broader course to gain an understanding of the bigger picture," Beasley adds. "When customers start asking you questions, you'll be able to answer them and feel confident you know what you're talking about."
Beasley also notes the importance of not getting discouraged if things don't go as planned.
"I failed my first course, a commercial general liability class, back in 2014, only a year after starting in the industry," she says. "It took me a full year to get the confidence to take another course. Stay committed, and don't wait to get a jump start on your professional education."
Please take some time to research these organizations' websites (see below) to learn how you can start pursuing the designations of your choice.
For more information:
AIMS Society
www.aimssociety.com
The Institutes
www.theinstitutes.com
Insurance Community University
www.insurancecommunityuniversity.com
International Association of Insurance Professionals
www.internationalinsuranceprofessionals.org
International Risk Management Institute
www.irmi.com
The National Alliance for Insurance Education & Research
www.scic.com