TECH SMARTS FOR AGENCIES
Self-described geek delivers savvy solutions for agency tech issues
By Elisabeth Boone, CPCU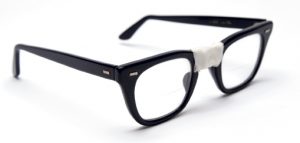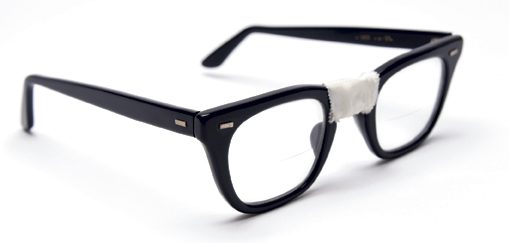 "Geek" used to be a term of derision, applied to kids who exhibited streaks of brilliance in school subjects or weird pursuits that bored the rest of us to tears.
These days, however, geeks have gained respectability and even won accolades as they generate out-of-the-box ideas that leave us linear thinkers in the dust.
"Geek" is an apt description of Brad Ruben, president of Archway Computer Consulting in Agoura Hills, California. Based in Los Angeles County, Archway offers its 220-plus agency clients managed IT services, IT security and compliance management, cloud/Amazon Web Services, VoIP, virus/spam/ransomware protection, and backup and disaster recovery services. Archway also provides installation, maintenance, and optimization of all insurance software programs and 24/7 monitoring of servers and work-stations.
Ruben also writes a blog/newsletter that has a folksy tone while offering practical advice to agency owners who are concerned about protecting their data from hackers, ransomware attacks, and inadvertent security breaches caused by employees. More on that later.
In good geek fashion, Ruben was a 20-year-old student at UCLA who built and sold computers out of his garage. A friend of his father who was an insurance agent wanted to purchase Ruben's Coast Premium Rater (CPR) software, but a computer hardware vendor wanted him to buy a $5,000 machine to run it on. Instead, Ruben installed CPR on one of his computers and sold it to the agent for $1,500.
Subsequently, he partnered with the software vendor to sell his computers. The original order was for two computers. "I sold both of them on the first day," Ruben recalls. "I thought, 'Oh boy, I'm rich!'
"I sold my first IT company in 2000, and in 2011, I started Archway. We're focused exclusively on independent agents." Of his firm's 220 clients, Ruben says five or six are among the country's top 100 independent agencies.
"We don't sell hardware or software; we don't sell internet or voice services. We offer continuous IT services to our clients. My objective is to be the best independent source of technical recommendations in the independent agency space," Ruben says.
"As we started to get hired by top-100 agencies, we added project-based services. A lot of larger agencies are acquiring smaller agencies. They have giant IT departments, but they don't have the time or resources to incorporate the agencies they've acquired into their IT system. A number of these top-100 agencies have been using us to do those projects. We're also helping the acquired agencies build their IT staff, so we'll assign one of our staff members full time to find resources for them."
Does Archway target a particular kind or size of independent agency?
"Typically, we target what we call the 'tweener agencies,'" Ruben says. "These agencies can't afford to maintain a full-time IT staff. That's generally the 10- to 80-person agency. We have agencies as small as two people and as large as 500 people where we're providing managed IT services."
Motivation
How would Ruben describe his motivation to help independent agencies lower their IT costs and manage their IT efficiently?
"We're very cloud focused, because when you have a server you incur a lot of additional expenses," Ruben responds. "You have the cost of obtaining a new server, and then you have the cost of securing an on-site warranty for the server and the cost of electricity for the server. You have maintenance costs and backup costs for the server. Most agencies don't need a server; they can use Microsoft Office 365 or Amazon Web Services or even Google. All of these eliminate the need to have a server.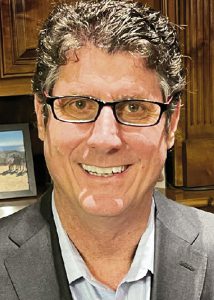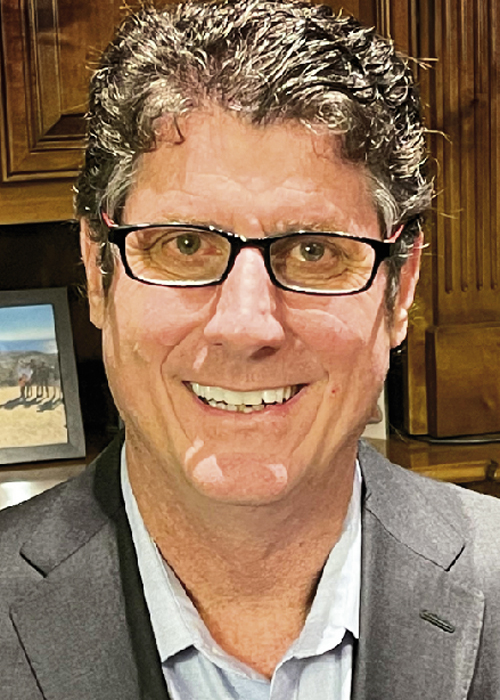 "My motivation was to set up a company that truly is aligned with the needs of an independent agency."
—Brad Ruben
President
Archway Computer Consulting
"When you're dealing with web-based applications, the need to upgrade your computers every three years starts to decline when you're on the cloud. When we started Archway, we tried to set it up like an independent agency versus a captive. A captive agency can sell you all of its available products, whereas an independent agency will put together the right solution for a specific business rather than selling it things it doesn't need.
"My motivation was to set up a company that truly is aligned with the needs of an independent agency. When we provide managed services, we're including a lot of products so our client doesn't have a problem. When a problem does arise, Archway will have to fix it. And the fewer problems our client has, the better it is for us and for the independent agency," Ruben explains.
What do Archway's clients say about its services and Ruben?
"They say I'm brilliant," Ruben says with a laugh. "Seriously, we've had situations where an agency is having a technical issue with its management system and has been working on it for six months. We come in and fix it in 10 minutes. It's simply because we focus on the same set of products that an independent agency uses so we've become extremely sharp.
"If I were to get on a soapbox, I'd say that an agency management system is really a back-office system. It runs an agency's operations well. I think an independent agency should be production oriented, so we try to pick the best products that we've seen other best practices agencies use to grow their books of business. When our agencies grow, we grow—without me being a great salesperson," Ruben explains.
"When it comes to security and compliance, we know the cyber regulations. I don't know the cyber risks in Idaho, but I do know them in New York, and I believe that the New York cyber regs are coming to the rest of the country. We've already seen some states copy and paste that cyber language into their laws. We try to set up our agencies to comply with the New York cyber regs from a technical standpoint."
Brad's blog
Since starting Archway 11 years ago, Ruben has been writing a combination blog/newsletter, with help from his daughter. "She brings a young person's perspective and knowledge of social media," he says. "When I started to write it, we weren't getting any business from it. A colleague went to an agency meeting, and people were talking about my blog; he came back and said, 'Brad, keep writing.' Then I went to a trade show and girls were pointing at me, and I thought, 'Wow, they must think I'm really handsome.' They came up to me and said, 'You're the guy who writes that blog; we love it.'
"I can't tell you how many people tell me, 'Brad, we get a lot of blogs and newsletters, but yours is the only one I read.' That makes me feel great. We have 220 agency clients, and one way or another I can trace that back to my blog." (Brad's blog can be found at www.myarchway.com/blog.)
How would Ruben characterize the current state of the independent agency system, and what improvements would he recommend?
"The big trend I see is consolidation," he says. "A lot of agencies are selling out.
"Also, I don't think agencies understood the benefit of people working from home during the pandemic or having hybrid working environments. When people are in an office, good work gets done, but unnecessary meetings are held where attendees don't follow the agenda but instead end up talking about their kids.
"Agents are waking up to the realization that they don't have to be the way their father's agency was where everyone came to the office.
"During the pandemic, the agency community has done an excellent job of surviving. Our business has doubled because the agency community is not just surviving but thriving. Most of our clients have grown; none of them have gone out of business.
"Many have been acquired, but the community as a whole seems extremely healthy."
Advice to agents
"Archway isn't the perfect IT company for every agency, but there's no way that a single owner can keep his agency secure and compliant," Ruben asserts. "Some agency owners tell me: 'We're too small for anyone to come after us.' Absolutely they will. They'll come after the smallest agencies as well as large agencies that have full-time IT staff. They'll come after any agency because criminals are smart, and they know that independent agencies have cyber insurance.
"Don't believe the vendors that tell you that if you purchase their IT services, you don't need cyber insurance. If you buy into that, you're out of your mind. No one is 100% safe in today's cyber world. You still need to maintain your cyber insurance, but you want to make sure you're not the lowest hanging fruit," Ruben advises.
"Agencies should use multi-factor authentication (MFA) 24/7, 365. Don't use a small email provider; use Office 365 or Google. Don't go with your IT provider's or website's email hosting solution. We've seen these agencies get hacked and lose all their emails, or just go out of business," Ruben says.
"Because I've worked with independent agencies for such a long time, I've essentially become an agent. This means that I make sure I bring a risk mitigation strategy to our IT operation.
"I want agencies to know that their security risks are real, and they can't take care of them on their own. There are lots of great IT vendors and service providers. I would not go with the model in which agents decide they can't afford managed services, so they'll just wait for a break and then fix it. Security doesn't work that way," Ruben asserts.
For more information:
Archway Computer Consulting
www.myarchway.com
The author
Elisabeth Boone, CPCU, is a freelance journalist based in St. Louis, Missouri.