THE DEVELOPER CONTINUUM
Bringing a risk management approach to the development process
By Ben Guzzle
"The bigger they are, the harder they fall" is a phrase that presumably originated in boxing, but I tcould have been in the property development business. Development is a lucrative but risky business. The bigger the project, the greater the risk. However, with planning and teamwork, risks can be substantially minimized, so that a project will be best positioned for success.
A good way to reduce the risks is to assemble the right team of professionals to help identify, quantify, and deal with each aspect of the project in an organized manner. Successful property developers surround themselves with professionals, including a risk management specialist, to help deal with various stages of the process, including site selection, land acquisition, approvals, finance and financial support, engineering, architecture, project management, construction, operation maintenance and asset disposition, if applicable. The risk management specialist should be engaged at each stage of the process, since they can help ensure that the project continues as smoothly as possible.
The traditional view of risk management involves simply the buying of insurance. It is common knowledge that, while no one likes to incur the cost of insurance, it is essential to ease the threat of loss and to meet a project's contractual and/or statutory obligations. Some may view insurance as a burdensome expense with costs that frequently outweigh the benefits. Rarely does a developer think that that they bought too little insurance, unless they have a loss.
A good way to reduce the risks is to assemble the right team of professionals to help identify, quantify, and deal with each aspect of the project in an organized manner.
A developer's perspective of risk is much more speculative. There is not only the possibility of a loss but, more important, there is a potential for gain. The right risk management program goes beyond insurance and considers risk from both the pure and speculative perspectives. A risk management professional who looks at risk like a developer should be a teammate throughout each stage of the process.
Every cost that goes into a project is borne by the developer. Included is the cost of insurance that they and the other project participants are required to purchase. Care should be taken to minimize cost at every step of the way.
Different insurance is needed at each project stage. Avoiding duplication and overlaps, while minimizing gaps, leads to a more predictable and profitable project.
The traditional approach to risk is on a phase-by-phase and project-by-project basis. For developers involved in multiple projects over several years, there are often benefits in a blanket program, which offers economies of scale, less expense and more predictability.
The selection of an experienced development or construction risk management professional who knows the territory is paramount. In Florida, where I am based, developers face high property insurance costs throughout the construction continuum, which often begins with the purchase of the land if there is an existing structure, through construction and ownership.
The unique geography of Florida requires the experience and expertise of a partner who is able to navigate our distinctive landscape, building requirements, and specific methods to reduce risks associated with property that is surrounded by water, has potential for catastrophic weather, and requires building methodologies that minimize the cost of insurance associated with a project subject to these risks.
Quality partners
Knowledge of and dedication to the developer/construction community are important qualities in selecting a risk professional. The successful developer should partner with someone who understands the intricacies of arranging financing and coordinating contracts. The most qualified risk management professional will know the various construction delivery models available and insurance company appetites. The professional the developer works with should bring insight and industry contacts to the table at each project phase.
We believe the best results are achieved when a risk management specialist is part of the team from the commencement of the project through its completion. It should be someone who can help identify potential hazards that may increase risks and insurance costs and who can explain the different approaches to meeting contractual requirements without negatively impacting the profitability of the project.
To be successful servicing any industry, a holistic view of risk is so much more important than selling products. We have found success in transitioning the insurance procurement process for developers and contractors away from providing a "competitive quote" needed to satisfy statutory and contractual requirements to a process that begins with understanding their true needs, their industry, and the particular project.
This approach has minimized the number of insurance policies needed, which leads to lower costs, ease in administration, and satisfied clients.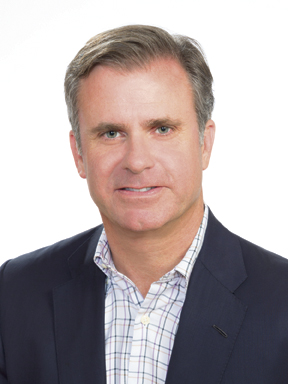 The author
Ben Guzzle is regional director and senior vice president at American Global, LLC, in Tampa, Florida. For more information, visit www.americanglobal.com.