TODAY'S CHOICES, TOMORROW'S RESULT$
Transamerica's view of the intersection of health and wealth
By Thomas A. McCoy, CLU
Traditionally, when an employee started to work for an organization that provided some type of health benefits and a retirement plan, both the employee and employer would consider the health offerings as protection for the present. The retirement plan was protection for the future.
Today, a growing number of employers are aligning the health-related products of their employee benefits plan more closely with their retirement plan, encouraging employees to consider the present and the future simultaneously. The trend is most obvious among those employers that have both financial wellness and physical wellness features as part of their plan.
From an employee's decision-making perspective, the concept makes perfect sense. Whether an employee is contributing to a defined contribution retirement plan or purchasing supplemental health products, he or she is drawing from the same stream—his or her income. By viewing these expenditures holistically, the employee can better visualize his or her investment and feel more committed to both.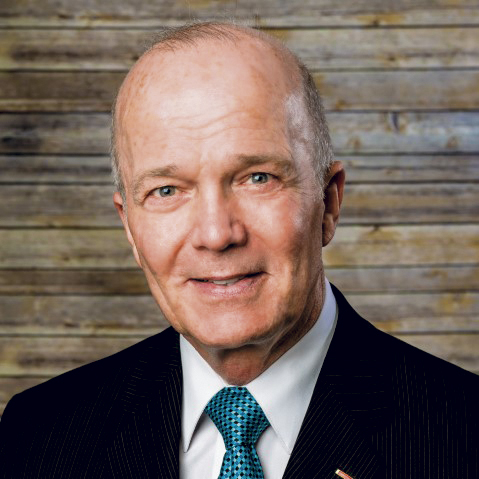 About a year ago Transamerica introduced Wealth + Health, a program consisting of a wide array of online resources focusing on the interrelationship between health management and financial well-being. Transamerica's program guides benefits plan participants to think about the "big picture" of their financial and health management. With this foundation, they are then better equipped to take advantage of the products and resources their employer offers through their benefits plan.
"We want to create awareness of the inseparability of wealth and health in every season of life," says Bill Lloyd, MD, FACS, health director of Transamerica. "That means workers, their families, pre-retirees and retirees. Smart choices that plan participants make today regarding their money, their health habits and positive lifestyle choices will reward them down the road with a more financially secure, healthier and more dignified retirement."
The links between wealth and health are pervasive. At the heart of the Wealth + Health program are articles at Transamerica's website on topics that highlight these links. Among them are: Savings and Fitness, Budget and Nutrition, Protection and Prevention, and Debt and Stress. The articles feature scholarly research, education and guidance, stressing the connection between an employee's current actions and future results.
"Everything that is part of Wealth + Health is extremely well-written, professionally edited, peer-reviewed, digestible and actionable," says Lloyd. "At the end of an article, the plan participant will know what steps to take."
The articles are written by both Transamerica experts and outside authorities. Some, such as a discussion of nutrition, might appeal to any age group; others, such as one dealing with lifestyle choices in retirement, are more age-targeted. Site users can post comments and questions in response.
Each article takes only a few minutes to read and is cross-referenced so users can quickly zero in on what is most relevant to them. For example, under the heading of longevity, an article introduces the concept of longer life spans and what that means for financial planning—maybe of interest to any age worker. Another longevity article includes a spending graph that demonstrates fluctuations of retirees' living expenses—mostly of interest to those soon to retire or already retired. "Tags" in the longevity section lead to other money management topics.
Some of the articles are directed to brokers and employees. One titled "Helping Clients Prepare for the Caregiving Journey" is accompanied by tags to other articles on "Healthcare," "Protection" and "Stress."
To show how financial wellness and physical wellness intersect, Lloyd says, "Consider the example of a 30-year-old diabetic. Government data shows that a person who is diabetic spends $9,000 per year out of pocket—lost wages, transportation, higher premiums, deductibles, co-pays, pharmacy, home health supplies, and the list goes on. By age 65 he or she would have given up an investment opportunity, a plan participation opportunity to the tune of a quarter million dollars or more. And that cost doesn't stop at age 65. It will continue to drain what retirement assets the person has.
"These are facts that employees can understand," he adds. "If you take a little better care of your health, you win. You'll have more money to invest in your employer's retirement plan, other savings pathways and, of course, your family."
In the year since the launch of the Wealth + Health program, Lloyd says there is evidence it is making an impact. "HR people are deeply interested in maximizing participation by their employees, and the free tools, solutions and strategies that Transamerica makes available enable plan participants to make smart decisions about their money and how to live."
Before launching the initiative, Transamerica commissioned an independent study by Deloitte Consulting LLP to measure the public's perception of the connection between building wealth and managing health. The study found that a majority of respondents (ages 40-65 with an annual household income of at least $50,000) do understand the connection.
Among the study's findings were these:
People who have at least $300,000 saved for retirement by age 55 are 41% more likely to take at least 8,000 steps in a typical day.
People who use fraud alerts on their credit cards or other financial accounts are nearly twice as likely to regularly participate in moderate- to high-intensity group exercise classes (such as spinning).
People who have at least $1,000 saved in an emergency fund are 46% less likely to often feel it is difficult to focus or concentrate.
Lloyd of Transamerica is a medical doctor, educator and strong advocate for physical wellness programs. He has authored or co-authored more than 50 original scientific manuscripts, research abstracts and medical textbooks. Most recently he wrote a white paper titled Impact of Employee Health on Business Success.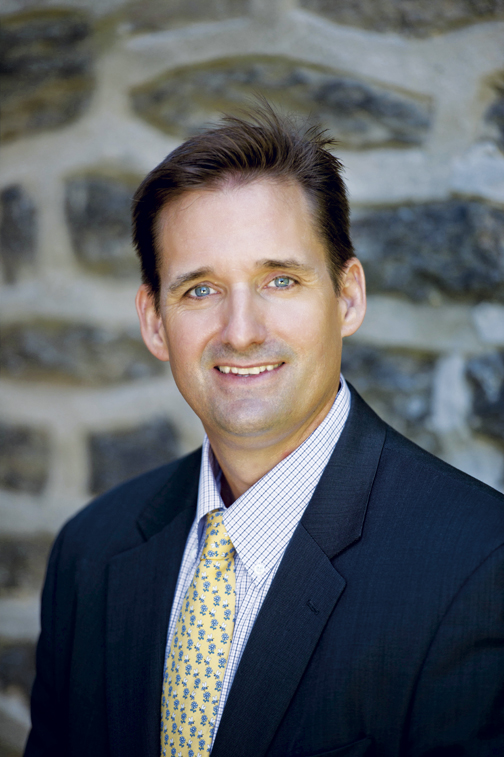 "When wellness programs started becoming popular in the '90s, they were created 'out of thin air' using off-the-shelf solutions in an effort to comply with the original HIPAA legislation," Lloyd says. "Today the results are much better, and businesses recognize that. In the last three months I've spoken to multiple gatherings of business owners, HR people and retirement planners; every group is showing significant interest in (physical) wellness programs.
"Now there are organizations that have been doing wellness programs for 30 years, and they have the metrics to show that it works—organizations like Johnson & Johnson, Procter & Gamble, Vanderbilt University, and little bakeries with 12 employees. People who follow the best practices have proven that it works, and some organizations achieve a return of nearly four dollars for every dollar they invest in the wellness program," he adds.
"But you have to be careful when you assess it. You have to be methodical and make sure that these gains are not invisible and somebody else takes credit for them."
Lloyd stresses the need to focus on chronic disease costs "because that's where 86% of the hard dollars of healthcare costs go." He issues one further caution: "Let the people who are going to participate in the wellness plan be the ones who design it. They know their own risk factors. In San Antonio, Texas, for example, the greatest risk factor for chronic disease involves obesity. In northern Wisconsin the greatest risk factor is physical inactivity."
John Stanley, vice president and managing director of employee benefits for Transamerica, says the Wealth + Health initiative is an important way to educate plan participants and plan sponsors about the entire range of the company's offerings.
"Simply by having conversations with our retirement record-keeping customers, we're exposing them to new ideas, new protection solutions that they didn't even realize existed," he explains. "We're starting to see huge momentum by being able to bring a retirement plan solution to a supplemental health products customer or vice versa. This will enable us to have further engagements with plan participants to broaden their reach in both their health wellness and their overall financial wellness."
As a practical way that this might come into play, Stanley points to a recent article in PlanSponsor.com. "It talks about hardship withdrawals. Most hardship withdrawals are due to some type of health experience, and most customers with a high-deductible health plan don't have enough in their savings account to cover them. The article speaks to how supplemental health products can help in those situations.
"Employees' concerns about physical wellness and financial wellness shift as they move through every season of their life," says Stanley. "We're focused on helping them better manage both wealth and health, and take ownership in the way that the two intersect."
The author
Thomas A. McCoy, CLU, is an Indiana-based freelance insurance writer.