Agency of the Month
TURNING ACQUISITIONS UPSIDE DOWN
Model allows sellers to maintain ownership at this fast-growing regional agency
"Twenty years ago, our Oklahoma City agency (which 10 years ago became INSURICA) had revenues of about $6 million handled by 75 people," Mike Ross, president and CEO, reports.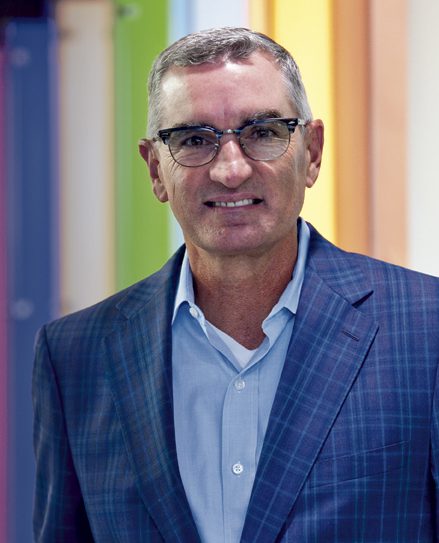 "Today, we have revenues exceeding$100 million and 600 employees in 30 offices," he adds proudly.  "While a lot of the growth has come from acquisition, we have experienced steady organic growth, as well. Our goal has never been growth for growth's sake; each acquisition has been strategic in nature, bringing in people who fit with our culture and who offer new ideas. We are not focused on acquiring books of business, but rather on acquiring talent. Because of that, our approach is unique."
"The biggest difference is our minority ownership model," John Hester, senior vice president, mergers and partnerships, says. "If we buy a good-sized firm, we allow the owners to keep a minority percentage of around 30%. To accomplish this, we set up a separate LLC that is taxed as a partnership.
"We are big on local control," John adds. "They know their market better than we do, and we want them to lead from the sales standpoint. At the same time, we work with them to join the parts that are collective, such as INSURICA Express, which is based in our office in Norman, Oklahoma."
Mike picks up, noting that "handling small business has always been a challenge for independent agents. About three years ago, we set up this central hub office to handle all small business accounts from across the country. We have about 50 people there and all they do is small business, operating as a call and service center."
It works
Mark Bridges is the Texas regional president for INSURICA and also one of its recent acquisitions. "We operated as DFB Insurance Group in Pampa, Texas," he explains. Formerly known as Duncan, Fraser & Bridges Insurance Agency, it was the Rough Notes marketing agency of the month in February of 2005.
"In 2005, we had six partners," Mark continues. "That expanded to 13 by the beginning of 2017. We were a little top heavy in terms of percentage of ownership and ran into a situation where a number of partners were ready to retire. After looking at various options, we decided that selling to INSURICA offered the best opportunity.
"A colleague of ours, Grant Smith, knew Mike Ross and recommended INSURICA to us," he adds. "So, Grant, my dad, Bill Bridges, and I sat down with Mike and his team in Oklahoma City. I remember when I came home from that meeting, I told my wife: 'I think there's something to these fellows.'
"It turned out I was right," Mark observes. "When we sold our agency to INSURICA on January 1, 2017, they let us keep a minority ownership and they lived up to all their promises. They use a diagram to show how mergers work, with each of the offices at the center, while INSURICA provides services to those branches, rather than having the headquarters at the center of things, as happens with many acquisitions."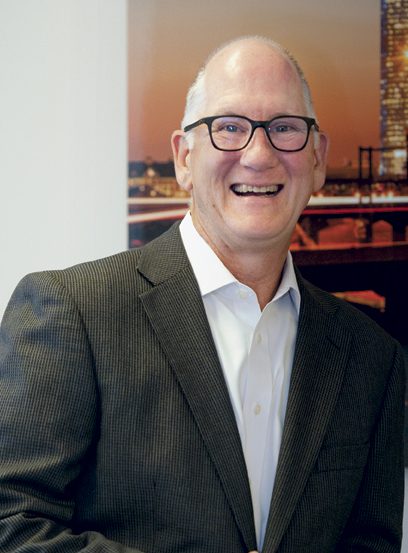 Fair treatment
"Even more gratifying was management's willingness to revisit our agreement after it was finalized," Mark continues. "After the acquisition, we jumped in with both feet, purchasing new computers to fit with the new management system and sending our small business accounts to INSURICA Express. But that had an impact on our profitability in that first year, which prompted us to request a change in the original agreement. And they didn't hesitate to accommodate us."
John points out that INSURICA's goal is "to make the right decision, not necessarily the most profitable. We want our new partners to feel like they've been treated fairly and if that means reworking an agreement, then we'll do it." John, by the way, is a minority owner in the agency he sold to INSURICA in 2001.
Developing new talent
"Another thing that we are especially proud of is our focus on developing new talent and preparing them to be the next generation of leaders at INSURICA," Mike says. "We have invested an enormous amount of time and resources into our producer development program. Over the last six years, we have hired 75 new producers, most without insurance experience. Some are fresh out of college and others have a couple of years' experience in business."
David Saldon, vice president, sales development, says, "Our program focuses on getting a producer to validate by the third year by building a book that is four times their starting salary. In the first year, we focus on building their technical expertise in one or two specialties. We've found that having each new producer focus on one or two niches allows them to become experts in those fields, so they can provide a focused risk management approach to potential new clients.
"Concurrent with that, we work on sales techniques," David adds. "We've been successful at that, with about 65% of new hires validating. And the number is climbing because we're learning what works and what doesn't. Our goal is to hit 75% validation. One thing that we have learned is to trust the test results. In the beginning, we would sometimes decide that a candidate really 'felt right,' but that didn't always work out very well. We know that we need to be objective. We use several testing assessments as well as personal interviews with a number of staff members to reach our hiring decision."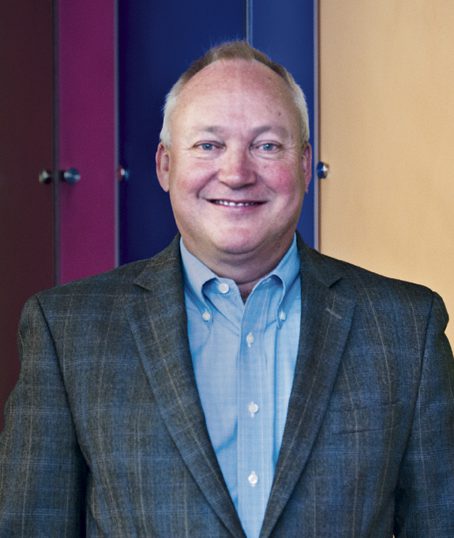 "We are equally careful in bringing in service personnel," says Debbie Barnett, vice president, human resources. "We let every new hire know what to expect, but we also follow up frequently over the first six months. The new hire's manager will have check-ins at least every 30 days to address any questions or concerns. We see all our colleagues as our greatest resource and work very hard to make certain that we live up to their expectations."
Mike adds, "We have learned that 'it takes a village' to help new colleagues succeed. While David and Debbie are the backbone, they can't carry the load on their own. Every person at the agency has a responsibility to help each new person succeed."
A new tool
Andy Paden, director of practice development, currently is working to implement the Salesforce platform so "we can support industry verticals for all of our 150 producers, both seasoned and new," he says. "We have determined that we will use data as a weapon in the marketplace. To accomplish that, we had to have CRM (customer relationship management) in place. We also determined that we needed to have an implementation partner to make it work for us most effectively. That was our conclusion after meeting with a number of our peers in the industry.
"We found that those who used an implementation partner were almost always successful as opposed to those who experienced problems because they tried to do it on their own," Andy adds. "We're working with Blue Wolf, which is now an IBM company that is working hand-in-hand with us to customize the platform to match our sales process.
"In the first phase of this implementation, we are focusing entirely on bringing new business to INSURICA by locating companies that look like a fit for us," he explains. "We have analyzed our best customers to determine what they are like and then use those characteristics to determine what companies should be our prospects. We have identified approximately 10,000 prospects that fit.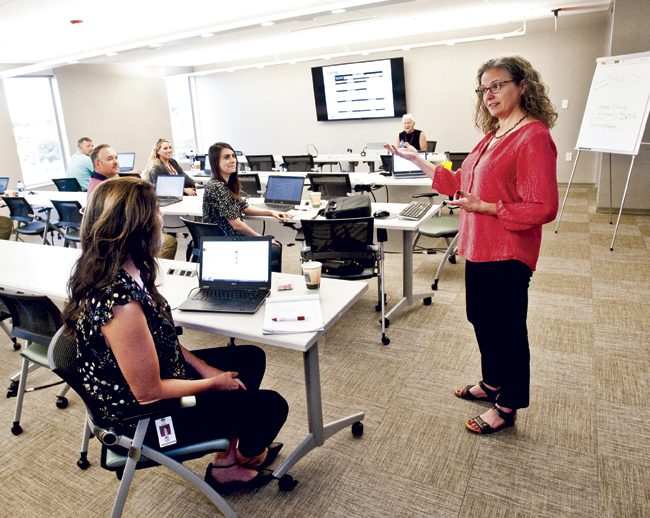 "In the next phase of implementation," Andy continues, "we will look at ways to change producers into a data-gathering army. These data-gathering warriors will flood our platform with data that will help us long term to identify and land new clients, as well as provide ammunition for returning to prospects that we didn't land the first time around."
In tandem with the second phase of new business implementation, the agency will be integrating Salesforce with its enterprise-wide agency management system, Applied Epic, to create greater insight into its existing clients and apply the power of data-based marketing to the relationships.
"Over the long term, we'll have created a revenue engine that will increase our retention through deep engagement and shorten the sales cycle, reaching only those prospects that fit within the parameters of our model client. And we won't have to kiss as many frogs as before," Andy concludes with a smile.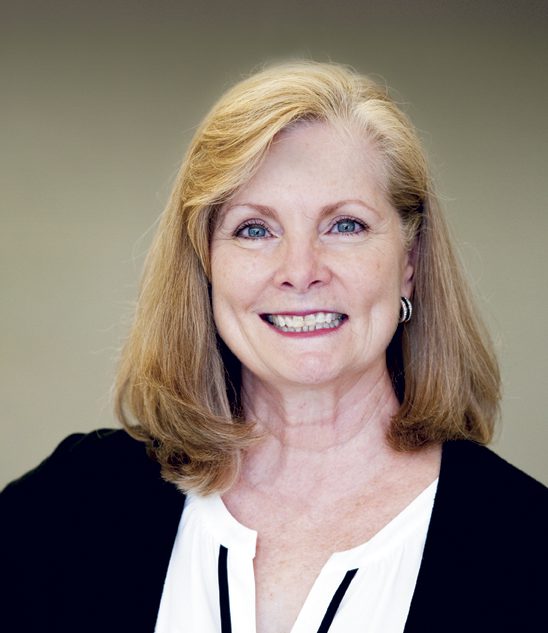 Involving everyone
CFO Ed Young points out that "technology and a focus on proactive communication have become increasingly important as we have grown into an agency with 30 branches in six states. One of our most important initiatives," he continues, "is INSURICA Next. The goal of this initiative is to chart our future.
"We have established guidepost teams that are comprised of people from different offices and who are not part of management," Ed explains. "These teams look at how we interact with customers today and how we need to tweak that to meet future needs. The teams regularly develop new benchmarks that are shared with all the offices.
"We also involve all employees by having them participate in our profits," he adds. "They get to see that their job, whatever it may be, is important to our overall success and that we understand that by sharing our success with them."
"This requires input from all different areas and disciplines to help us decide what changes are needed," Kevin Wellfare, vice president, marketing and communications, adds. "We don't get it right all the time, so we analyze and adjust. We learn from our mistakes and try to always improve. The agency is 60 years old and the INSURICA name is 10 years old, so we still have some growing pains. But to cope with that, we are always talking about what we will do in the next five years to make us better and stronger."
Rough Notes is pleased to recognize an agency that allows entrepreneurs to remain independent. Their model of turning acquisitions upside down is noteworthy, and we are proud to recognize INSURICA as our Agency of the Month.
The author
Dennis Pillsbury is a Virginia-based freelance insurance writer.