YOUNG PROFESSIONALS
UNDER MY UMBRELLA (ELLA, ELLA, EH, EH, EH)
In today's litigious society every client should be offered an umbrella for additional protection
By Christopher W. Cook
I hope most of our readers can recognize my articles just from their titles. After writing the piece on pet insurance, I thought that another good coverage to share with young professionals would be the umbrella policy. Did I do this so I could use the Rihanna lyrics "Ella, ella, eh, eh, eh" in one of my titles? Absolutely.
Webster's defines an umbrella as a collapsible shade consisting of fabric stretched over hinged ribs radiating from a central pole for protection against weather. And while an umbrella policy may not keep you dry during a thunderstorm, the key word from the definition is protection, and young professionals should be offering that protection to all their clients.
"Umbrella insurance provides coverage for liability judgments over and above the standard, or primary, insurance policy," says Rob Mackoul, CIC, CISR, executive vice president and chief underwriting officer at New Empire Group. "For instance, if you have a business policy that provides$1 million in liability coverage, and you get sued for $3 million, your business could be on the hook for $2 million if the court awards $3 million to the plaintiff. Without an umbrella policy, that could potentially be the responsibility of your business or even you personally."
"A good umbrella policy is designed to do a few things," explains Brook McGuire, specialty strategy lead at Safeco Insurance, a Liberty Mutual company. "It provides protection for all the family members in the household, no matter where they go in the world. It extends your existing liability limits like your home, auto or boat or motorcycle policy by putting an additional $1 million or more of protection on top of liability or property damage. And it provides protection in places where the customer may not have primary coverage.
"What it does not provide protection for are things like criminal activities or intentional acts or injuries to yourself or a family member," she adds. "So if you fall down your own stairs or if you intentionally ram your car into a business, there's no coverage."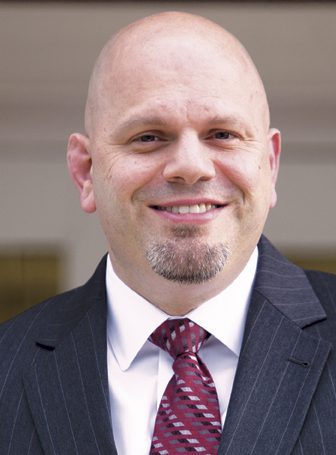 The policies
Umbrella insurance policies are available for both your personal lines and commercial lines clients. "The limits vary widely, and pricing can range from very affordable, particularly for personal policies and low-risk commercial exposures, to very expensive when working with a high-risk venture," Mackoul says.
"There are two types of umbrellas for personal policies: the excess liability and true umbrella," McGuire explains. "Excess liability provides coverage only if there's a primary liability policy like a home or auto in force. But what happens if you travel overseas, or if you rent a boat while you're on vacation and you hurt a water skier? Then you would have no underlying primary liability policy and an excess umbrella policy would not respond; it would leave you unprotected.
"The true umbrella extends coverage above and beyond your home and auto or boat and motorcycle, and would also provide dropdown coverage in circumstances where you don't have primary liability, like traveling internationally or renting a recreational vehicle while you're on vacation. A true umbrella policy is 'open perils,' which means unless something is explicitly excluded, then the customer would be protected.
"What's really confusing is that they're both called umbrella policies," she continues. "You really have to read the insuring agreement to understand the type of policy that's being purchased.
How much extra coverage does an umbrella provide?
"Policies start at $1 million," says McGuire. "Most top-line carriers or preferred companies that offer an umbrella can go up to $5 million or $10 million. There are private-client carriers that insure people of extreme wealth, and those umbrellas can go up to $50 million or higher."
On the commercial side, Liberty Mutual offers up to $35 million in coverage if the client has one of its primary liability policies, and up to $25 million for primary liability coverage from another carrier. Liberty Mutual also provides crisis management support through a global communications and engagement firm. "Think about a company that causes an outbreak because their lettuce mix was affected with listeria," McGuire says. "That would be the type of event that commercial umbrellas are designed to protect against.
"Another coverage worth mentioning is umbrella UM, or uninsured motorist coverage," she continues. "In a world where you have rising medical costs, it is really easy to pierce the auto policy and run out of liability limits, even at half a million dollars for both liability and UM coverage. Some carriers offer umbrella UM, which would provide an additional $1 million of coverage for the insured for injuries that are not indemnified by the claimant's carrier's auto liability limits or their own UM coverage on their auto. It's not inexpensive, but if you ever need that coverage, it is critical."
Who needs one?
With umbrella policies providing additional coverage, it seems logical that agents and brokers should be offering it to every client.
"Every person needs an umbrella if they own a home, have regular income, or if they have assets and investments," says McGuire. "If you are involved in an auto or some type of accident that you're held liable for, and your other insurance is inadequate, the courts can assign some of your assets to be liquidated. They can also garnish your income up to 25%."
McGuire shared an example regarding garnishing income. Imagine a new doctor in residency making $38,000 a year. Eight to ten years from now, that same doctor will be making roughly $200,000. During residency, they carry an auto policy with minimum coverage ($25,000/$50,000) and cause a serious accident.
"Umbrella claims tend to take a long time to settle when injuries are catastrophic, and the insurance company is going to offer the claimant whatever liability limit the defendant had in force on the date of the accident," says McGuire.
If that doctor only had minimum coverage when the accident occurred, and the injuries result in a $3 million lawsuit, their insurance won't cover much when the lawsuit settles in the future. If that doctor is making $200,000 a year at the time of the settlement, at 25% that's $50,000 a year garnished against their income.
"Anybody who drives needs an umbrella policy," says McGuire. "More than 80% of umbrella claims are the result of auto accidents, and it doesn't have to be drunk driving or going the wrong way up the interstate; it could be backing into an elderly person or toddler in a parking lot or causing a multi-car collision. There are a lot of ways that you can very rapidly get to $250,000 to $500,000 of bodily injury off the auto policy and pierce the umbrella."
Anyone with children, whether at home or away at school, is also a good candidate for an umbrella.
"You see headlines regularly for fraternity hazing incidents or college parties or kids bullying another child; the different types of umbrella claims that I've seen over the years involving kids are pretty frightening," says McGuire. "People who use social media can be sued for internet libel. If you write reviews on businesses or restaurants, it's the same thing. You can be sued for writing an opinion, even if what you said was completely factually accurate. Knowing that young people today are very active online and stressing their opinions, the risks there are pretty high."
Umbrellas should also be considered for those who volunteer at charities.
"A lot of young people today are very socially minded, and unfortunately it exposes them to a lot of opportunities for accusations of wrongdoing," says McGuire.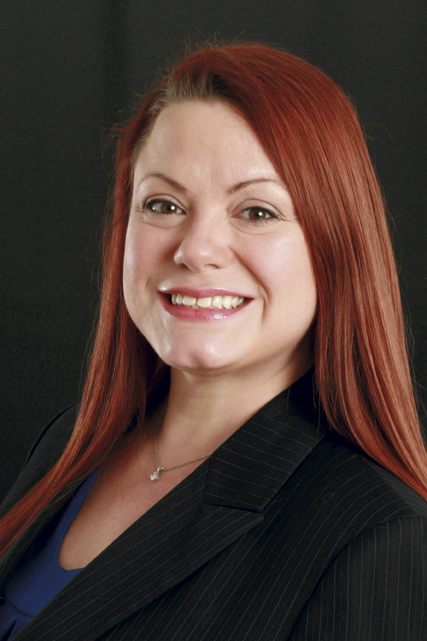 Protection
In today's litigious society, "the judgments, especially in bigger cities, are getting larger all the time," says Mackoul. "Everyone and every business is at risk of having judgments go against them and hence, their businesses and even personal assets are at risk.
"From an insurance perspective, the agent could be subject to an E&O claim, if he or she didn't offer the coverage in the event that the insured was sued and lost," he adds. "Insurance agents need to protect both their clients and themselves."
McGuire agrees. "Not having that discussion with the customer and not talking about the need for higher liability limits and offering an umbrella policy is an E&O issue for agents, especially for young agents who may not know a lot about this line of business or may not themselves have higher limits or an umbrella policy," she says. "There have been a lot of examples over the years of customers driving around with cheap coverage and they get into an accident and say, 'Holy smokes, I'm getting sued. You didn't talk to me about an umbrella, so I'm attacking your E&O policy because you failed in your fiduciary responsibility to explain coverage options to me.'
"Today's society is increasingly litigious," she notes. "Jury awards for injuries over a million dollars are no longer noteworthy. Millennials and Gen Z folks are very socially conscious. They feel an obligation to make sure that people who have been injured are financially compensated, regardless of issues of negligence. In their mind, the insurance company has deep pockets, this person has been hurt and we should provide funds for this person's injury.
"To compound that, there are a lot of private injury attorneys spending around a billion dollars a year advertising their services," McGuire continues. "We've seen almost a 10% increase just in the last few years of claims that have attorney representation, and there are litigation finance firms that provide capital up front for plaintiffs and attorneys to sue, which means more claims are going to trial, whereas before they might have been settled out of court."
Even with more cases going to court, McGuire feels that "a number of agents don't offer the umbrella policy proactively. In my prior life I was a financial advisor. They taught us all about personal investments, but they didn't tell us about buying an umbrella policy to protect those assets.
"The level of knowledge of the average consumer about umbrella coverage is really low," she notes. "They aren't hearing about umbrellas when they're calling a 1-800 number. Independent agents' superpowers are ease, choice and advice. For the umbrella policy, making sure that agents are giving advice about liability limits and offering high auto and home liability, in conjunction with an umbrella policy, is one of the most important things they can do."
For more information:
New Empire Group
www.newempiregroup.com
Safeco Insurance
www.safeco.com