WELCOME ABOARD! NOW, GO GET 'EM!
Tips for using video proposals to increase close ratios
By Derek Hayden, CIC, CRA, CBWA

---
A legal pad, a box of business cards, and a phone book.
When I arrived at my new office on my first day of being an insurance sales producer, these were the items that were sitting on my desk.
I had just accepted a job as an insurance agent at a small, hometown insurance agency. Prior to taking my pre-licensing course and licensing exam, I didn't know the first thing about insurance. The only thing I could tell you about insurance was where my ID card was in my glovebox. Even then, the card was expired half of the time.
After about a week of orientation, I was tasked with taking my afore mentioned sales tools and hitting the road to cold call on some businesses in the area. When I arrived at my first business, I broke into a panic attack-induced cold sweat. What was I supposed to say? What if they ask me an insurance question? How do I stand out from their current agent?
"Hi, I'm an agent with XYZ Insurance Agency. Can we offer you an apples-to-apples quote to see if we can save you some money?"
This is the line that I settled with. And not only did I settle with that line on my first cold-calling victim, I used this line time after time. My success ratio on offering an insurance quote was about one in 10. I won about 30% of those who agreed to get a quote. So, statistically speaking, for every 100 businesses I called on, I won three accounts. Needless to say, my production was abysmal, at best.
Why did I struggle so badly to get a meeting? Why couldn't I close more business? What was I doing wrong?
The short answer to these questions: I was doing what everyone else was doing. I looked like every other insurance agent. I acted like every other insurance agent. I sounded like every other insurance agent. I smelled like every other insurance agent.
What could I do to stand out in the crowd and be different from my competitors?
In 2020, my close ratio using video proposals was 91%. I experienced the best results I ever had
during a time when most other agents were scrambling to continue operations.
Value proposition and video delivery
In my third year as a sales producer, I had to take a long, hard look at my future in the insurance industry. If I was going to make it, I had to change the way I was selling. The quote, hope, and pray method wasn't working. It was time-consuming and demoralizing, and I couldn't imagine myself staying motivated with that process for the next 35 years.
First and foremost, I began to significantly change my value proposition. Instead of relying on price as my main differentiator, I had to start solving problems for my prospects. This change in value proposition was a huge difference maker in my career. However, the biggest change came when I started to deliver my solutions in a way that none of my competitors were doing at the time. This delivery method was video.
Video marketing and video proposals changed the course of my insurance sales career. In 2016, I attended a sales conference in Phoenix, Arizona. At the conference, I had the opportunity to sit at a roundtable discussion where another producer mentioned his success with video proposals. Of the 30-or-so participants, he was the only one who had ever tried video proposals. I immediately scribbled down this idea and pinned it at the top of my to-do list.
When I returned to my office after the conference, I began scouring the internet for a video proposal platform that would allow me to deliver my proposals in a fresh, unique way. I landed on a platform called Loom. Loom allowed me to share my screen and record video and audio while I was reviewing the information on my screen. I would then share a link with my prospect containing the video proposal.
Fast forward a few months and I had closed 12 of 12 accounts where I had presented with a video proposal. I was on to something.
My clients gave me incredible reviews and thought I was a technology king. Not only did I win business, but I was receiving more referrals than ever before. My prospects and clients loved the way I was delivering my solutions. Do you know why? Because nobody else was doing it!
Let's skip to March of 2020. I don't have to remind anyone what happened at this particular point in history. I continued to use video proposals as I had been doing for the past several years, except now my results were off the charts. While competitors were scrambling to figure out how to get in front of clients and present their offerings, I was as efficient as ever and delivered customized videos for each prospect. In 2020, my close ratio using video proposals was 91%. I experienced the best results I ever had during a time when most other agents were struggling to continue operations. This was all due to using video proposals.
Why video proposals?
There are several reasons why video proposals work so well. In my experience, here are the main ones:
Most prospects have a very busy schedule and are often inconvenienced by an in-person meeting during business hours. Video proposals allow the client to view the recording at whatever time is most convenient for them. I'm able to track when my videos are opened and many of them are consumed between 10 p.m. and 1 a.m. Video recordings also allow the client to watch the video multiple times if they have questions and want to rewind.
Offering video proposals makes you look fresh and innovative in your marketplace. When you use technology to give your client a convenient customer experience, you will stand out from your competition.
Video proposals offer a higher level of protection to your agency. When your presentation is recorded, there is no way an insured can argue whether you shared certain information or not. You're able to reduce client disputes and minimize E&O issues.
Increased close ratios. The bottom line is, your sales numbers will increase when you use video.
How to do video proposals
So, how do you start offering video proposals? Take the following steps to start wowing your clients and improve your sales numbers.
Choose the right equipment. Now you don't need a lot of fancy equipment to start recording. If you can participate in a Zoom meeting, you can record a video proposal. That being said, I have found it very important to make sure you have a solid microphone. If your prospects can't hear you, they can't hire you. As you build your equipment arsenal, you can add a good web camera and ring light.
Find a solid video recording platform. In today's world, you have many options for recording and sharing a video proposal. There are a handful of insurance-agency-specific website platforms and customer relationship management systems (CRMs) that offer built-in video proposal solutions. Forge3, Better Agency, and Advisor Evolved are good options, just to name a few. You can also use video-specific software to produce your proposals. Some examples are BombBomb, Vidyard, and Loom.
Now all you need to do is hit the record button! Make sure you hyper-customize the video proposal for your client. Share photos of their home or business to make it feel personal. Explain why the coverages are important to them. Do what you do when you present in person. Then send the link to the prospect and let them hire you.
A few tips to increase your hit ratio with video proposals include:
Don't attach a copy of the quote when you send the proposal. If you put an attachment in the email, I guarantee your client will open the document and look at the price first. Many times, they won't even watch the video if they see the price. Let them watch the video to learn what you're recommending and why you are recommending certain solutions.
Send the video link in a text instead of email if you have the capability. The average open rate for a text message is around 98%, while the open rate for an email is under 20%. Text messages give you a better and quicker chance for a response.
Give bind instructions in the video. Don't leave them hanging. Tell them how they can hire you.
Track opens and follow up. Most of the video platforms notify you when a video is opened and watched. Follow up quickly after an open and you'll increase your chances of winning the account.
So, what are you waiting for? Go record some video proposals and write some new business!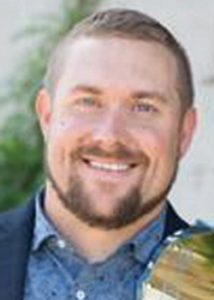 The author
Derek Hayden is a sales producer at Shelbyville Insurance Services in Shelbyville, Illinois. He has 10 years of sales experience in personal insurance, commercial insurance, and employee benefits. In September of 2021, Derek exploded onto the insurance influencer scene when he was announced as the winner of The Protégé, an insurance sales-based reality show.