Salute to SERVICE
A WELL-DESERVED STANDING OVATION
Two Sunshine State veterans share their journeys from the military to insurance
By Christopher W. Cook
In Indianapolis, Indiana, Memorial Day weekend holds its special traditions. While I've attended every Indianapolis 500 since I was twelve years old, and I love the fast speeds and stylish cars in the Greatest Spectacle in Racing, it's the military-focused pre-race ceremonies that hold a special place in my heart. From the playing of "Taps," "America the Beautiful," "God Bless America," and "The Star-Spangled Banner," the last accompanied by a military plane flyover that goes right above the heads of the people in my section, to the military appreciation parade lap—where hundreds of troops take a lap around the Speedway in trucks, while the entire crowd gives them a well-deserved standing ovation—it's an opportunity for race fans from around the country to come together and remember those who made the ultimate sacrifice.
The month of May is a special time for Indianapolis, with all its traditions at the track, but this year will see a big change for the first time in the 500's legendary history. On March 27, a spokesperson for the Indianapolis Motor Speedway announced that the race was being postponed until late August because of the COVID-19 outbreak—the first time the race will be held outside the month of May.
While some traditions are forced to change during the current circumstances, I have the opportunity to continue mine of sharing the stories of veterans who are currently working in the insurance industry and why they think insurance makes a great career for those who have served.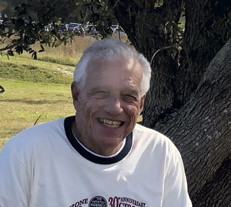 Machinery Repairman Stazzone
Before enlisting in the Navy in 1966, Joseph Stazzone, president of Williams & Stazzone Insurance Agency, Inc., in Melbourne, Florida, worked as a first-class machinist. After boot camp at Recruit Training Command, Great Lakes, Illinois, Stazzone was stationed at Naval Submarine Base New London in Groton, Connecticut, where he served as a Machinery Repairman (MR).
"The machinery repairman's duties were to operate machines and make parts for diesel subs," Stazzone says. "Because of my machine shop background, I was given the most difficult jobs."
In 1967, Stazzone attended the MR A-school in San Diego, California, where he qualified for 2nd Class Petty Officer. Later that year, he was stationed on a submarine tender, the USS Fulton, based at New London.
"The sub tender serviced four nuke subs," says Stazzone. "While on the tender I was assigned to remove and repair a valve leak in the nuclear reactor; I was trained for reactor work at the sub base. You had to wear plastic gear and gloves. The valve was removed, and I recut the leaking seat."
Stazzone was discharged from the Navy in 1969 and went back to work as a machinist, but quit the following year.
"I found employment with a company that made nuclear valves for the Navy," Stazzone says. "During this time, I had a good friend who grew plants in green-houses. Each year I would buy the plants wholesale and sell them retail; I enjoyed doing this.
"In 1976, this friend gave my name to the director of sales on Long Island for Farm Bureau Insurance, as they were looking to grow their business and were seeking additional salespeople. They required me to take a sales aptitude test, on which I scored 100%. Based on the test results and my plant sales experience, they hired me.
"Farm Bureau Insurance sold life and property/casualty," he continues. "In my first full year, I broke the sales record for all new employees. I also qualified for the Million Dollar Round Table in my first and second years in the business."
In 1981, Stazzone moved from Farm Bureau to Maguire Insurance in Philadelphia. The agency specialized in auto rental and leasing insurance and new and used car insurance.
In 1989, "Robert Williams, who also worked for Maguire, and I decided to start our own agency," Stazzone says. "We approached Empire Fire and Marine Insurance of Omaha, Nebraska. At the time, Empire wanted to get into the auto rental insurance business. Bob Williams and I each had seven years of experience in that.
"The president of Empire decided to help us start our business and provided funding for the first two years; they owned 51% of the business at the time. In 1994, we purchased their ownership interest, which took two years of financing. We've had over a 30-year relationship with Empire, and our book of business exceeds $50 million," he concludes.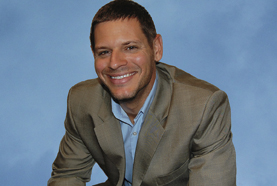 Admin Clerk Ronca
Jay Ronca, managing partner at Tampa, Florida-based Security Operator Insurance (SOI), a retail agency that specializes in the private security and private investigation industries, as well as some alarm installation and monitoring companies, joined the Marine Corps in 1993 at Parris Island. After attending war fighting school at Camp Lejeune and administration school at Camp Pendleton, Ronca was stationed at Quantico, Virginia, where he remained for his entire tour of duty before being discharged in 1997.
"When I was at Quantico, I was stationed at the Marine Security Guard school, which is one of three B-billets that a Marine needs to take at some point in his career, the other two being recruiter and drill instructor," explains Ronca. "The State Department contracts with the Marine Corps to provide security personnel at their consulates worldwide. We train those guards to stand those posts and perform their duties at the Marine Security Guard School at Quantico. It's where I got my initial training in the security guard field."
Ronca "landed in insurance kind of upside down and backwards," he says. "Instead of reenlisting, I went to work directly for the State Department, and I became a fiber optic engineer. After being laid off twice, I took some time off and backpacked across Europe for a year. I came home and had no idea what I wanted to do with my life.
"I was working as the director of transportation for the World Golf Center in St. Augustine, Florida, and I picked up a gentleman who was one of the C-level folks at Hull & Company, an insurance brokerage based in Fort Lauderdale," he continues. "He and I got to talking, and he said, 'You're a pretty intelligent guy; what the hell are you doing?' I didn't know; I was still trying to figure things out.
"He asked if I wanted to try insurance. I told him that I had no interest at all in hawking car and life insurance for the rest of my life. He laughed and said, 'That's not really what we do. Let me fly you down to Fort Lauderdale and show you what we're into.' He showed me the broker side of things and developed a training course to teach me insurance all the way through to becoming a broker. I really enjoyed it and took to it; it was highly structured and process driven, like I was used to in the Marines.
"AmWINS hired me in Tampa," Ronca continues. "While working there, I started asking for security guard business because nobody was really doing that and there weren't a lot of markets for it. I said, 'I have a background in this,' so if I just start asking for it from my agents, maybe I can develop some expertise in it. My mentor said that the way to be successful as a wholesale broker is to have a steady stable of agents for large accounts and to develop your own niche. I figured security could be my niche.
"Five or six years later, I had so much security business that the brokers who knew me said I should go to the retail side. I knew I could, but I had a pretty big book that I'd have to leave behind. I had to make a tough decision. I started my own retail shop and ten years later, Security Operator Insurance is a well-recognized brand throughout the country."
A career for veterans
As in previous installments of my veterans articles, the two featured here agree that the insurance industry is a good option for those who have served in the military. Stazzone points out that military service develops good work habits and the ability to create plans and carry them out. Punctuality is another important lesson learned.
"Show up every day," says Stazzone. "Veterans who are successful follow this simple rule."
For Ronca, insurance makes a great career for veterans, but it ultimately comes down to having a positive chain of command to follow.
"As veterans, we're trained to carry out the orders of our superiors," he says. "If somebody says, 'I need this potato peeled,' we go peel the potato. Early in my insurance career, I adopted that philosophy.
"People ask me, 'How was your Marine Corps experience?' The first half of it was amazing because I had an incredible chain of command. The second half honestly wasn't that great because my chain of command switched and they didn't look out for my best interest but instead looked out for theirs. As a young buck, whether it's in the Marine Corps or in the insurance industry, it's important to have a solid chain of command or mentor.
"Being in the Marine Corps from age 18 to 22, I acquired not only administrative and security guard experience but also process-driven efficiencies that led me to where I am today, where I use all of those skills," Ronca continues. "I had to learn how to work with people and be detail oriented; developing timelines and delivering on them was important."
When it comes to his military experience and his career in the insurance industry, "I learned from both organizations," Ronca says. "If you seek a great chain of command, the insurance industry is 100% a fantastic one for veterans to support themselves and their families."