Agency Partners
CHART 2.0
London-focused organization continues to evolve to meet program specialists' needs
By Dave Willis, CPIA
For nearly a third of a millennium—yes, for more than 330 years—Lloyd's of London has played a role in insuring commerce. According to the market's website, in the 1730s, Lloyd's began to dominate shipping insurance and in the 1750s, the first concrete details of actual underwriting were recorded.
Following a period of "illicit gambling at Lloyd's coffee house" in the 1760s, in1769, "a breakaway group of professional underwriters, eager to disassociate themselves from Lloyd's growing unfortunate reputation," established a new Lloyd's coffee house, the site's corporate history page notes.
"The so-called 'Old Lloyd's' ceased to exist," according to the historical account. "In its wake came New Lloyd's, whose professionalism and ordered existence entirely quashed the anarchy of the Lombard Street gamblers."
In the first part of the 1800s, Lloyd's created a network of agents that "profoundly accelerated both the reach and impact" of insurance information. "For the first time," Lloyd's says, "a global network of individuals could act as the eyes and ears of the market, finding out the truth, detecting problems and suggesting solutions.
"The flow of information they sent back to Lloyd's was a vital component of the consolidation and growth of both Lloyd's reputation and the added values and expertise it could offer customers," it adds.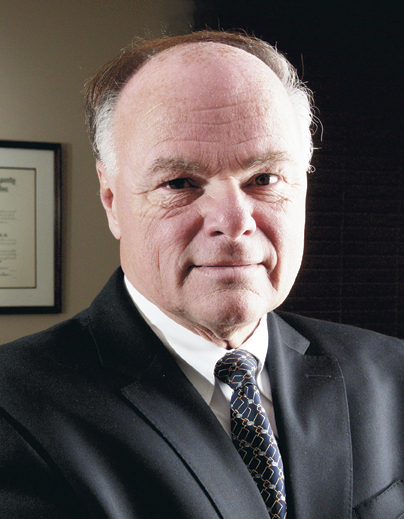 Expanding interaction
Fast forward a couple of centuries to another initiative that helped expand reach and drive growth—this time among U.S.-based agents interested in doing business with Lloyd's. That's when CHART Exchange was launched. "CHART" is an acronym for CoverHolders And Risk Takers. "Coverholder" is the term used by London markets to describe an insurance agency that possesses delegated authority to bind coverage on behalf of Lloyd's. "Risk takers" refers to the syndicates that grant underwriting and binding authorities.
The initiative was conceived by Glenn Clark, CPCU, president and CEO of Rockwood Programs, and his associates. "Our team had extensive experience organizing specialist program managers and program carriers in the early 2000s," he explains. "We saw the London niche as a smaller yet more complex affinity that was widely misunderstood. We also recognized that there existed at that time a limited information flow that was almost entirely controlled via intermediaries, namely London brokers."
CHART's objective was to facilitate more free-flowing dialogue between coverholders and risk takers through personal interaction. To get the group started, Clark convened what he calls an "early adopters meeting" of 25 industry influencers at the start of 2015 to lay out their plan. "Twenty-three thought the concept had merit," Clark recalls, "and two advised against it."
The response from that group encouraged Clark and his team to host in Philadelphia later that year what would be a 300-person event. It was dubbed "The Declaration of Inter-Dependence," a tongue-in-cheek reference to the relationship between the United States and the United Kingdom some 239 years prior.
Clark recalls that challenges at the start included "a ton of resistance that we did not expect from other industry groups, the London brokerage community, and even Lloyd's. It took a while for us to allay the misperceptions and convince everyone we were not trying to circumvent any existing structures or protocols." He emphasizes that CHART's underlying charter was "most aptly articulated in the very definition of exchange: to give up something of value in order to gain something of greater value."
Looking back, Clark views the inaugural event as a major success. "We brought together great speakers, helped drive hundreds of new connections, and demonstrated that we were not attempting to proselytize existing business," he explains. More than that, he notes, "it validated our belief in CHART being a catalyst for new commerce within the London marketplace."
He adds, "I think anyone would be hard pressed to look at the results of the meeting and not be impressed: twelve new coverholder appointments, $178 million in new business opportunities presented to London, and 300 attendees with a better appreciation of the potential for conducting business outside of established norms." At the same time, he admits, the endeavor required a significant infusion of resources to pull off, and from a purely financial perspective, the net return realized by event producers failed to cover capital outlay.
They felt the need for what Clark calls a "more equitable economic model going forward. So we built in a modest dues structure and a preferred-partner program for our most committed vendors—those offering legal, claims, systems, and M&A services, as well as broker partners—to help offset our considerable expenses." This gave the team funds to hire dedicated staff, publish a monthly e-magazine, and host more London-centric events.
Evolution continues
With a half-decade under their belt, Clark ranks the experience pretty highly. "I'm reminded of the credit card commercials that sum up life experiences as being 'priceless,'" he says. "I know that connecting U.S. specialists and risk takers enhances the flow of commerce in the London marketplace. It also serves to increase the value of domestic program administrators."
But past success does not mean things stay the same. In the first quarter of this year, the group launched what Clark calls "a recalibrated version of the original concept, which we branded as CHART 2.0." The new iteration, he says, reflects a move away from an association-like model in favor of what he calls a more client-centric approach. "We will invest our energies in support of entities interested in doing business with the world's oldest and most recognized insurance brand," he notes. He describes the new CHART 2.0 as "a multi-faceted tool with ten component parts." They are:
Education. London is in the midst of creating a new blueprint for the future. It is essential for CHART 2.0 to do the right match-ups.
Program development. Helping our partners communicate and present new program opportunities, we offer the structure needed to clearly articulate the premium potential for products and services.
Navigation. We serve as the trusted guides to shepherd quality opportunities to the syndicates that provide buy-in and value.
Incubation. CHART 2.0 helps new programs gain proof of concept in the marketplace. This is accomplished in collaboration with existing coverholder sponsors.
U.S. paper. We offer partnership with the underwriters at Fortegra when admitted paper, risk-sharing, and reinsurance are needed.
Legal. Our relationship with Wilson Elser's dedicated program team gives us unique capabilities in forms development, London contacts, market expertise, and claims adjudication.
London brokerage. While clients will be free to select their own intermediaries, CHART 2.0 has established a preferred partnership agreement with CBC UK Limited to provide brokerage capabilities. This arrangement helps generate responses in the quickest possible timeframes.
CHART Magazine. This London-centric e-publication has a subscriber base of over 100,000 domestic P-C agents.
CHART MGA. This organization helps London syndicates with proprietary products reach the U.S. retail agent community.
CHART Markets. This virtual shopping mall was specifically designed to help clients market their London-underwritten programs.
Clarks says, "As we were putting together our inaugural event in Philadelphia, we came across a Ben Franklin quote, and it really stuck with us. The quote reads, 'When you're finished changing, you're finished.' That has become a guiding principle in much of what my team and I do, including our work with CHART."
He adds, "We're definitely not finished, so we will continue to evolve."
For more information:
CHART Exchange
www.chart-exchange.com