AUTOMATING THE CLIENT EXPERIENCE
The time is now
By Todd Sorrell
You've worked hard to build an agency your clients trust. You work hard to keep your policyholders up to date and satisfied. But in today's digital world, expectations are changing.
Clients are used to technology-enhanced experiences as they shop online and interact with businesses virtually rather than face to face. This presents opportunities for you to "up your game" and delight clients in new, tech-enhanced ways.
Start by using yourself as an example: What consumer conveniences do you appreciate? What gives you peace of mind when engaging with a business? Now translate those same experience enhancers to your prospects and policyholders.
Importance of client experience
Insurance is a relationship business. The agent/client relationship can never be replaced. However, today that relationship extends beyond personal interactions. It encompasses every single touch a prospect or client has with your agency—from when they research insurance agents to the payment options you make available to staying in touch with customers to upsell and build loyalty.
The agent/client relationship can never be replaced. However, today that relationship extends beyond personal interactions. It encompasses every single touch a prospect or client has with your agency … .
Technology both guides and reflects this trend. As website visitors convert from prospects to policyholders, insurtech solutions act to mirror their experiences with other businesses—experiences that increasingly set a high standard of service. For your part, anything that supports good client service and makes it easier and more pleasant to do business with you is a good thing. And, of course, there's always the general insurtech benefit that automating functions saves time and money by freeing up staff for more important tasks.
Automation's role
Client experience is anything that gives your clients ease when doing business with you.
Here are some of the major work tasks you can automate:
Website (browser/device compatibility, website building tools). People access websites on their computer, laptop, tablet, or phone, using browsers from Chrome to Microsoft Edge to Safari. Chances are you did not build your website to accommodate such diversity. But today they are important. You want a seamless experience across all devices, and you don't want anyone to have to switch browsers to visit your site.
Likewise, you want to offer fresh, accurate and useful information on your site. Why be dependent on a webmaster when platforms like WordPress make it easy to update content and give you control of what new and repeat visitors see?
Client onboarding. Once you bring on a new client, it's now time to create a successful onboarding strategy. This can be anything from a dedicated getting started page on your website to setting up automated email drips to help keep your new client engaged with your agency. Remember that at the end of any good onboarding strategy is the request for a review. Although this seems slightly awkward, it's the most beneficial thing a new client can do to help your agency gain new clients.
Client-facing integration portals and apps. There are two types of integration portals: internal facing and client facing. If your clients need access to their information, make it easy for them to request and review it. There are plenty of client-facing portals available and even services that allow you to create your own app. Now this is not always required. However, if you're trying to create the optimal user experience for your insured, it's highly recommended.
Data security. You're dealing with sensitive client information. The last thing you want is a device hack or data breach. Viruses, malware, trojans, phishing attempts—bad actors are becoming more prolific and more aggressive. Give everyone peace of mind that their personally identifiable information and financial records are safe and secure. Today's powerful data security software providers protect your agency, your staff and your clients—no matter what device they are using.
Payment gateways. By now it's clear that paper checks are going the way of the dinosaurs. People expect payment convenience, whether it's a securely stored credit card number or the ability to click a button on their phone. You have many options available to you. Most are industry agnostic. There are also payment gateways designed specifically for the insurance industry, which not only satisfy policyholders' convenience expectations, but also handle the unique fiduciary requirements of binding insurance policies.
As your agency continues to grow, it's important to keep operations streamlined and to never lose track of the client. Focusing on the above categories will take your agency down the right path to keeping your clients happy and renewing their policies.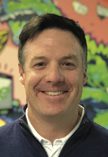 The author
Todd Sorrel is co-founder of electronic payment processor ePayPolicy. The firm facilitates the acceptance of electronic payments via credit card and ACH with transaction fees being passed on to the consumer. For more information, visit www.epaypolicy.com.