Young Professionals
THE BENEFITS OF CREATING A NICHE
Because time spent working should be doing something you enjoy
By Christopher W. Cook
Someone who puts in a traditional 40-hour workweek will accumulate 2,080 hours on the job each year. Put in a good 40 years behind the desk and that's 83,200 hours in the office. Some estimates are higher: It's not uncommon to see sources say you'll spend one-third or approximately 90,000 hours of your lifetime at work.
If that's the case, wouldn't it make sense to do something you enjoy?
The insurance industry provides plenty of opportunities, from personal and commercial lines to benefits and specialty markets. Today—especially for new or young agents—it's all about differentiation and standing out from the competition. Creating a niche in a specialty is one way to do this.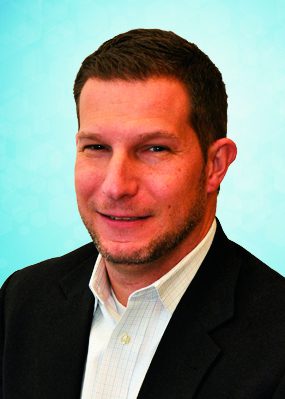 "The days of the generalist are long gone; it would be difficult to survive being a pure insurance generalist," says Bryan Beasley, nonprofit practice group leader at Marsh & McLennan Agency in Charlotte, North Carolina. "Focusing on a specific area and being efficient in it make you a better consultant for your clients, help reduce the potential for errors and omissions, and increase the likelihood of referrals from your client base."
Beasley was introduced to the insurance industry during his time on the management side at Enterprise Rent-a-Car, selling coverage to vehicle renters. After a year with Liberty Mutual, in 2007 he joined Senn Dunn—now part of Marsh & McLennan Agency—which was beginning to shift its focus to specialty markets.
"A lot of people had done construction and manufacturing and contractors, but I started to find good people in the nonprofit and human services industry; it's an underserved market," Beasley says.
He also connected with the niche personally.
"At an early age, we discovered that my son had some developmental delays, and one of my clients serves the developmentally disabled community," Beasley says. "Not only have I been a service provider for them, but they've been a service provider to me. It makes it very personal."
With his business relationships, "One client invited me to their accreditation process," he adds. "It really opened my eyes to learning and understanding how they're evaluated and the benchmarks and challenges they face. When you look at them from an operational standpoint as opposed to an insurance and risk management one, you see what they have to accomplish and the services they have to provide, and you see how you can help better serve them to reach their goals."
Down on the farm
Stephanie Bittner, a farm and ranch territory manager with State Auto Insurance in Evansville, Indiana, has held various roles with the company over the past six years—all in the farm and ranch division.
"No two farms are the same," Bittner says. "Growing up in Southern Indiana, you don't have to go far to see that farming is a huge part of our communities. Working in an industry where I can help to protect someone's livelihood was something I knew I wanted to be a part of.
"While it took time to learn some of the nuances," she adds, "when you find something you feel strongly about, you enjoy getting into the weeds."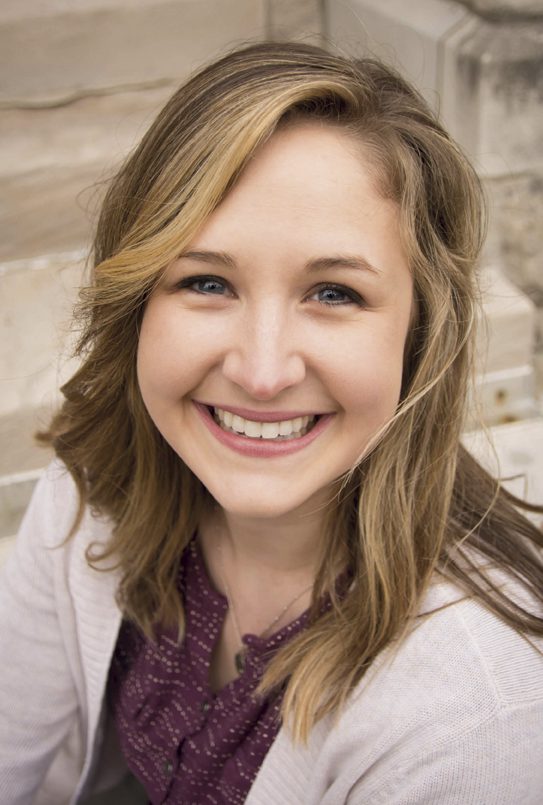 Bittner earned a degree in insurance and risk management at Indiana State University but discovered the industry in a unique fashion: "When I was applying to colleges, I ended up touring Indiana State University on a Saturday morning," she recalls. "As luck would have it, the only person in the College of Business that morning was the head of the insurance department. Thanks to her, I was intrigued by what the insurance and risk management program could offer, and I declared it as my major from day one."
After graduation, Bittner took an underwriter position at James Allen Insurance Brokers, which specializes in underwriting agricultural insurance programs. "This is where my passion for cattle ranches, hog confinements, and all types of farm operations began," she notes.
Bittner started working at State Auto in 2012, where she meets with agents to discuss the company's farm and ranch products. "A farm is not just a business, and it's not just a home," Bittner says. "Understanding the coverages a particular client needs is critical to managing their risks.
"I meet farmers and ranchers at conventions and speak to them about specific coverages designed to protect their cattle, their combines, and their grain complex, to name a few. The coverages they need are not just your typical fire, lightning, wind and hail. Farms have different exposures, like intake of foreign objects for combines or electrocution and accidental shooting for livestock."
Inside the hospital
Kelly Reed, a risk advisor at VAST in Marquette, Michigan, started his insurance career immediately after graduating from Northern Michigan University.
"I started in a dual sales and service role, working predominantly with our Main Street accounts," he says. "After a year or so of learning the industry, I realized that there were certain areas I tended to gravitate toward: white collar and professional clients.
"Scott White [CEO of VAST] created a niche in medical professional liability and an opportunity for me. With the consolidation going on in healthcare, I was brought in to work with local community hospitals in Michigan and Northern Wisconsin. As it became successful, we expanded the niche to focus on physician-owned hospitals and allied healthcare professionals. We became an Acrisure Partner in 2016, which allowed us to further expand our territory and network."
Reed has always been intrigued by the healthcare field and says: "If I weren't in insurance, I'd probably be a healthcare provider.
"Medical professional liability has an extremely limited distribution. An insurance carrier may have one, two, or half a dozen agents who represent it in any given state, but if you look at the business insurance or health insurance side of the healthcare market, there are probably thousands who could handle it."
Possessing niche expertise ensures that Reed and his team "speak a common language with healthcare providers," he says. "This gets us to the table and allows us to be a single resource for their other insurance needs.
"Today we're helping our clients manage merger and acquisition preparedness, especially with all the consolidation in healthcare. Helping clients prepare for the future of their practice—whether they're going to grow, shrink or sell—is critical from the liability exposure standpoint."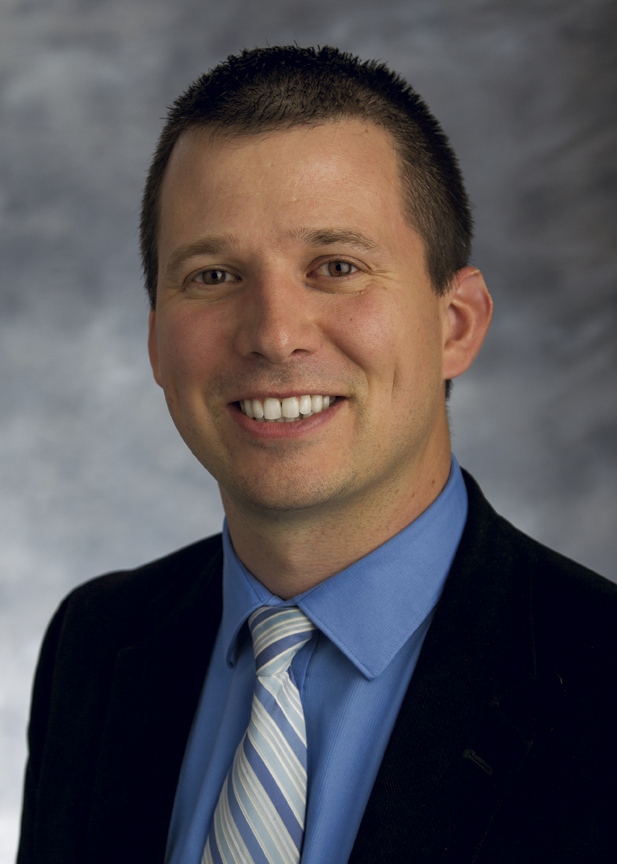 Do what you love
For a young or new insurance professional who is contemplating focusing on a niche market, there's a consensus that the first place to look is one's own interests and passions.
"It's important to find something you enjoy and believe in," says Bittner. "When you find a product that you can stand firmly behind, it's easy to talk about what you love, and your clients will want to be part of the conversation. That is how you build strong business relationships.
"Having extensive knowledge in a specific area makes you a 'go to' person. Being a resource means that you're valued, makes you more marketable, and opens the doors to opportunities," she concludes.
After one develops a niche, it's important to "get educated and get involved," Beasley advises. "Learn about that industry and identify carrier partners to support you. All too often, we tend to jump right in and start on the insurance side of things, but there's a much longer road.
"My agency's owners understood that we had to write smaller accounts to go after the big ones. It's critically important that agency principals are supportive of their producers when they come on board and help them identify niches and understand that they're not going to write a $1 million account right out of the gate. They're going to have to build a foundation and a book. Giving it time will lead to higher retention and increased volume," he concludes.
"Our business today is more complex than it has ever been before," adds Reed. "With technology and the expansion of where and how people are doing business, in order to serve your clients in the best fashion possible, you need to develop niche expertise, which increases your value as a producer.
"I encourage agents to write articles and present on topics for associations. Delve into your clients' business. It brings more value to your clients and to the companies you work with.
"When you identify a niche, finding mentors is also key, whether it's industry executives who are internal or external to your agency. I've had phenomenal coaching along the way. If you stay in your own lane and focus on your niche, you become more confident; surrounding yourself with mentors can accelerate the expansion of that niche," Reed concludes.
We spend a lot of time at work. If you're looking at expanding into a niche market, find one you're passionate about, locate a support system to help guide you, become educated in your area, and work hard so you can watch it grow.
This article, lightly edited for style, originally appeared in the 2019 PIA Agency Marketing Guide.