MGA FOCUS
COMMITTED TO EXCELLENCE
Strong partners, family focus drive MGA success
By Dennis H. Pillsbury
In less than a quarter century, Risk Placement Services has grown to become one of the most far-reaching organizations delivering product expertise and value to thousands of agents and brokers nationwide. Among the key growth drivers is a leadership focus on talent.
"I'm very proud that we have grown a company that provides a good living to 3,000 people in 80 offices around the country," says Risk Placement Services (RPS) President Joel Cavaness, CPCU, ARM. "They are able to support their families, provide them with good homes, and send their kids to college while providing a service to our customers that allows them to grow and prosper.
"I also am gratified to be part of a $4 trillion business that helps so many other businesses manage and mitigate risk," he adds.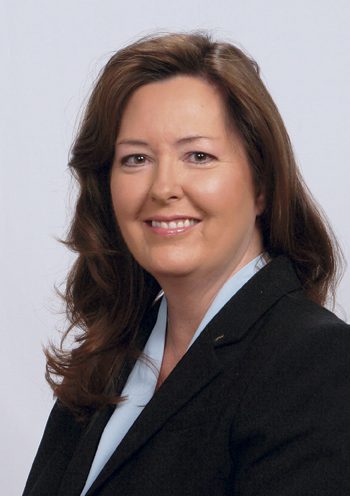 Laura Allen, CPCU, vice president of binding operations for the firm's southeast region, sees the company like this: "One of the truly unique things about RPS is that, despite its size, we still have a family atmosphere. A lot of our growth has come from mergers and acquisitions.
"That's how I came here," she points out. "Many of the acquired companies were mom-and-pop shops where family played an important role. And most of these families are still with RPS."
According to Joel, "The fact that selling owners have remained with RPS after a merger and the fact that family members joined with them is, in my mind, a reflection of the great culture we have created here. Nearly all of them are still here or have retired from here.
"It is because of this that we have maintained an entrepreneurial attitude in all of our branches," he adds. "You know that you're only going to bring family members into a company that has a great working environment."
Joel doesn't just speak of other families when making this claim. "I'm pleased to say that I have a niece and nephew working here who went through our intern program. My daughter also is happily employed here.
"We encourage our employees to recommend new hires to us," he adds. "That's why we have a 3,000-member family that is spread across the country but held together by a desire to help our business grow by helping other businesses and families meet their risk transfer needs."
Humble beginnings
Of course, the RPS family of today is much larger than the one that started it all in 1997, when Joel and his partner, Dave McGurn, founded the wholesale operation in Chicago with two brokers and two assistants.
"We spent the first year flying around the country meeting with prospective markets and clients," Joel remembers. "Among other things, we found out that a lot of MGAs we spoke to were looking for opportunities to merge and grow. There just weren't that many companies looking to acquire MGAs at that time."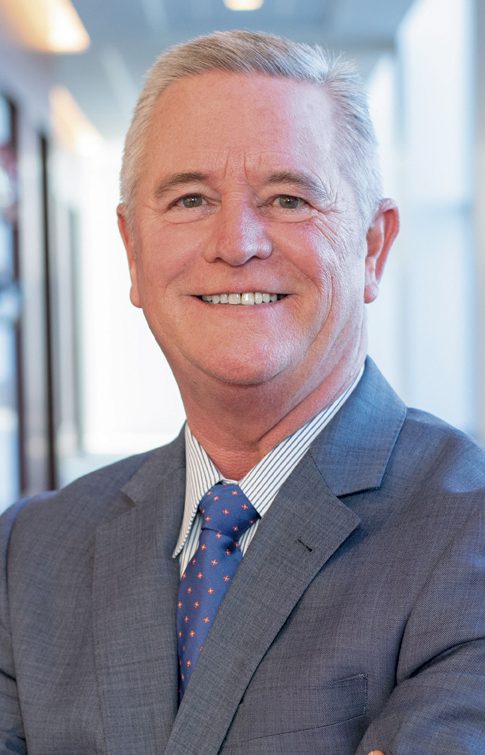 The duo decided to fill that void and began making offers in the firm's second year. "When those mergers proved successful for both us and the acquired broker, word began to spread," Joel notes. "The MGA community is a tight-knit one, with most owners knowing other owners through their participation in trade groups, both nationally and locally.
"They are friendly competitors who know what their competition is up to and also which ones are looking for a merger partner," he adds, "so our first successful merger led to another and then another and so on."
Later, a similar situation was identified in the program administrator arena—another tight-knit community where everybody knows everyone else. "We have some of the most established and respected program administrators here at RPS," says Chris Leisz, president of the RPS programs division. Chris, who was senior vice president and chief underwriting officer of specialty at CNA prior to joining RPS in January of 2018, notes that "although merger opportunities have slowed somewhat as more companies have shown interest in acquisitions, we still look for 1+1=3 opportunities, where the merger results in both parties realizing greater profitability and growth than would be possible separately."
An "amazing" business
Chris says he was struck by what he calls the "amazing business model" represented by program administrators. "These are individual businesses focused on one niche; they develop expertise in that business of such depth and breadth that they are able to offer unique programs that specifically meet the needs of those in the market.
"Terms and conditions speak directly to the industry's needs that we support," he adds, "rather than coming out with a cookie-cutter approach."
He says that, while at CNA, he was struck by how program specialists developed profitable and customer-centric solutions. "I guess you can tell how excited I am about this aspect of the market," he says with a chuckle. "In our programs operation, we enjoy becoming experts in specific industry niches and are convinced that this is the wave of the future."
Chris says the global economy is moving toward specialization. "This is evidenced by the fact that the $40 billion program segment of the property/casualty market is growing faster than the traditional industry," he notes.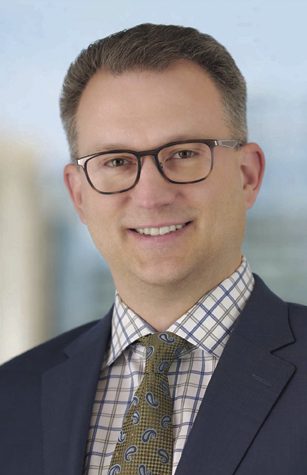 He goes on to point out the importance of data in developing effective solutions for programs currently offered by RPS and also in developing new programs. "Leveraging our data, we are building a program development office within RPS that can create pro-grams for niches that represent $5 million or $10 million in business," he explains. "In order to be successful in incubating new programs, we are working with our carriers, many of whom have shown a willingness to incubate. They have seen how carefully we use data to develop new programs and they trust us because of our past success at providing them with profitable business."
Chris says the business model at RPS provides a competitive advantage for retail agents. "If a risk can't be placed within a specific program, we can count on the capabilities of other parts of our business. We have the best brokers and underwriters in the industry, who can offer coverage adjacent to our program and come through for the client.
"We are very respectful of our carrier partners when it comes to creating alternative solutions," he adds. "We don't look to compete against them, but rather enhance what they already offer."
Crossing the digital divide
To help drive growth, the firm has relied heavily on—and invested smartly in—technology. "There is no reason for an insurance policy to take longer to build than a house," says Chief Digital Officer Ryan Collier with a smile. He points to cyber coverage as a perfect example of a problem and the RPS approach to developing a solution.
"In 2014, we wrote only 58 cyber policies," he recalls. "That's because the process involved a 12-page application with 120 questions that needed to be filled out by four different people at the business seeking the coverage before an insurer would even offer a quote.
"We analyzed the reason behind each of those questions and the data that was developed from the answers to those questions and were able to distill the process down," Ryan explains. "Today, RPS is able to offer companies cyber coverage online. We can quote and bind a policy in about two minutes after potential customers complete four questions.
"Thanks to our innovation, we wrote nearly 20,000 cyber policies last year," he adds.
"That's the power of technology," Ryan declares. "We are determined to change the world of insurance, one product at a time. We're on the road to doing the same kind of distillation for upwards of 100 products, with the principal goal being to make it easier for retail agents to offer needed products to clients in the most efficient method possible.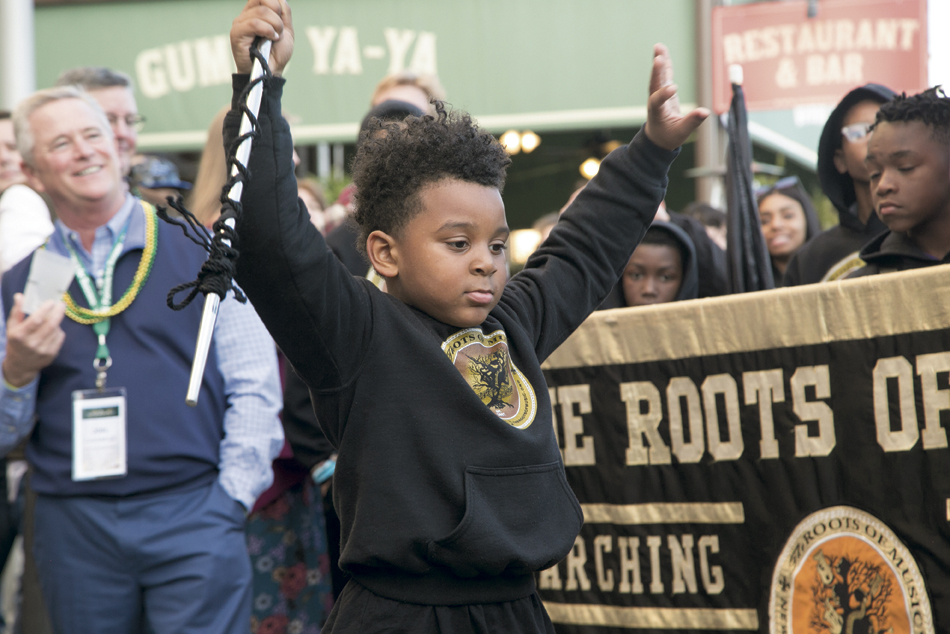 "We currently have 15 products on full launch, including private company executive liability," he adds. "It's a complex but important product that can include D&O, fiduciary liability and EPL where needed. And the penetration rate has historically been only about 15% because of the complexity of the process.
"Along with streamlining the application process, we're also providing FAQs that explain the product to our retail partners," Ryan notes. "Retail agents and brokers need to understand it or they won't offer it. We have some 25,000 retail partners to whom we must provide not just coverages, but also the reasons for those coverages.
"I'm very pleased that our success in this effort has been shown by the fact that we have received upwards of 700 testimonials from retailers," he explains. "Of those, about 100 thanked us for saving their clients from ruin. They identified situations where a claim would have put the client out of business if that client didn't have the coverage that they bought only because we made it easier to do so."
He says the effort reminds him of the game show Name That Tune. "But instead of naming the song," he explains, "we determine how we can successfully underwrite a program with the fewest questions possible." Yep, that produced another smile.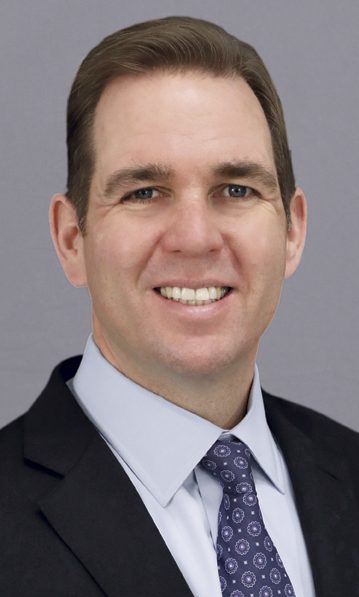 The RPS WMD
Ryan's enthusiasm reaches beyond policy nuts and bolts and into program niches—specifically what the firm is doing with data that's been collected by the more than 100 companies that have merged into RPS. He explains that the data is being integrated in order to "match carriers to niche purchasers, à la Amazon. We can identify which carriers have provided what niches with the best claims experience, which carriers best fit the needs and wants of a particular client, and so on.
"It's a big project, but this will be our WMD," he concludes proudly. "We're in the process of transforming and disrupting a very big industry and making it more customer-focused, thanks to a digital strategy." He says the move will free up underwriters to be more consultative as the administrative paperwork is taken away.
"It will also make it even easier for retailers to do business with us," Ryan adds.
Expertise among the ranks is icing on the cake. "Thanks to our acquisition of talent—what I sometimes call 'buying brains,' retailers can come to us for virtually every need," says Laura, who is also responsible locally for recruiting talent and merger partners.
"Our success with our markets has resulted in our having the pen for much of our business. From the perspective of a retailer, we operate much like an insurance company and will work with them to provide a full narrative about the risk," she explains. "We have people with expertise in just about every niche market in the country and truly operate as underwriters that will go through the risk, work with inspection companies, get needed photos, and, most important, find the best home for the risk."
Laura describes team members as being "extremely creative" in their approach, looking carefully at each individual risk to determine what is needed and what is not. "In this business, you have to be all in and very focused. And we are. Some of our biggest areas include transportation, which is continuing to grow during this current coronavirus crisis; we write a ton of day care, which is a market that could have trouble recovering; our healthcare niche is growing, particularly in the area of telehealth and telemedicine."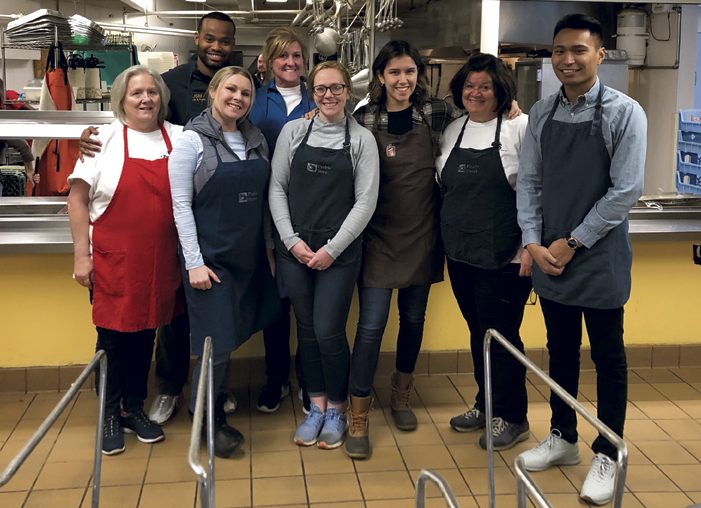 Finding new talent
In addition to acquiring talent as it expands its footprint, RPS also develops leaders from within. The firm's talent development program provides resources, guidance and mentorship opportunities.
"We encourage our people to move into different jobs and roles, even different territories," Joel says. "I spent my early career in different parts of the business and it's made me a stronger insurance professional. It also made me a stronger competitor."
Laura says she sees this playing out in her region. "Our branch leaders are well-rounded in this business. They took advantage of the development opportunities, and they are very successful as a result."
"One of the things that seems to attract people to our business is our family atmosphere and our concern for the communities in which we operate. And that concern comes from the top," she notes. "Joel has always been a big supporter of charities that help the community and of allowing all our people to get involved."
Joel points out that this year being a leap year offered a special opportunity. "Our Vice President of Marketing Emily Hathcoat suggested that we take that extra day we have this year and make it a service day. Each employee was encouraged to take a day to help the community. That's something we do every year, but this program provided a sharper focus on the effort."
Joel concludes: "This is a tremendous business that provides a wonderful opportunity for every person, regardless of their interest. We have so many different specialties and work with so many interesting people; it provides such a great variety of job prospects.
"I have seen how interested young people are in helping others, and we offer the opportunity to do that, and not just through our community involvement. It's the essence of our profession. We provide coverage that allows individuals and businesses to survive and recover even after significant disasters. I'm extremely proud that our very first intern just celebrated her 20-year anniversary with us and is still loving it."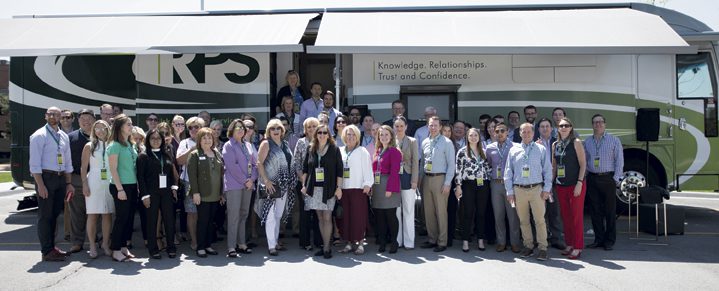 And Rough Notes is proud to recognize Risk Placement Services for its service to our readers. We appreciate the firm's willingness to push the envelope to make the insurance industry more customer centric. Ours is an industry that relies on relationships with customers and markets; RPS's use of technology to further that shows the value that data can bring to creating better relationships among all parties to the insurance transaction.
The author
Dennis Pillsbury is a Virginia-based freelance insurance writer.