LASER-FOCUSED SERVICE
Alabama agency focuses risk management expertise on commercial niches
By Dennis Pillsbury
---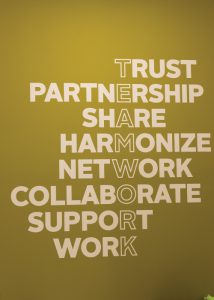 When Barrie H. Harmon III founded the Harmon Co. in1977, he probably had no idea it would grow to become one of the largest and most respected independent agencies in Alabama—providing risk management services to carefully targeted commercial niches throughout the state and with clientele across the country. What he did know was business and that to succeed in any business, you had to provide integrity, honesty, and exceptional service.
He also understood that those same qualities needed to extend to the community and the customers that the Montgomery-based agency served. Those principles continue to be an integral part of the firm, which assumed its current name of Harmon Dennis Bradshaw in 2003 to reflect the addition of partners in the agency. According to current President David Dennis, CPIA, agency leaders are dedicated to seeing the organization grow and prosper, and continue to be a good corporate citizen and an employer of people who are looking for a good place to work and from which to retire.
"When I joined the firm in 1996," David explains, "we had nine people working in the agency and wrote around $20 million in premium. Today, we have about 50 employees and around $140 million in premiums. Our strategy is to build and serve a clientele that has complex risk management needs, and who normally require assistance where we can provide solutions thanks to our people and the deep expertise we have developed in certain commercial niches.
"I'll admit that, when we first looked to grow, we chased people down and helped them save money," he adds, "but we quickly realized that was not a route to long-term success. Those same people who switched to us to save money would leave us if another agency came in with a lower bid.
"What we needed to do was provide services to customers that were so valuable that money, while still important, was not the sole factor in determining who would get their business," David explains.
Becoming a boutique
That recognition completely changed the agency's sales and marketing strategy. "We switched our approach to one where we started to go to prospects with presentations that showed how we could help them mitigate risk and protect their bottom line with both the proper coverages and services," David notes. "We also recognized that we could only be successful in this approach where we had expertise in the risk management needs of companies in a particular commercial niche.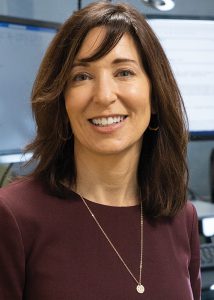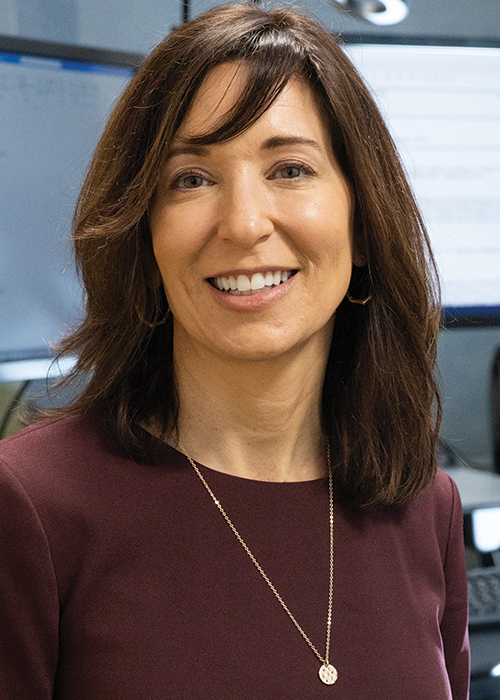 "Niches make us unique. They have allowed us to build a suite of unique services focused on the needs of those niches. That way we can customize our risk management solutions for each customer."
—Jennifer Hill, CPCU
Vice President and Marketing Director
"The result was that we became a boutique operation," he explains.
Today, the company looks for medium-sized commercial clients—those spending six or seven figures in insurance premiums—in five categories: forestry products, social services, construction, difficult-to-place property, and manufacturing. "We target clients and prospects in those baskets and stay away from areas where we don't have the knowledge to provide risk management solutions," David adds.
"Niches make us unique," adds Jennifer Hill, CPCU, vice president and marketing director. "They have allowed us to build a suite of unique services focused on the needs of those niches. That way we can customize our risk management solutions for each customer.
"For example, we have a sub-niche within our manufacturing group that focuses on the Korean auto business," she explains. "We insure more auto parts suppliers for Hyundai and Kia in the state than any other agency. The division includes two bilingual Korean professionals who are simply amazing. They really help to enhance our communication with this industry."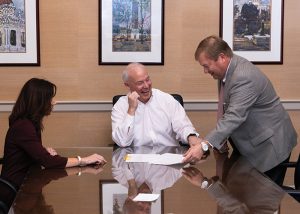 Each client's risk manager
Jennifer points out that, "because we focus on solving problems, rather than just selling insurance, we have built the agency to become the risk management partner for each of our clients. We have a claims department that is headed up by an attorney—David Bright, Esq.—who had 21 years of private practice before joining the agency. David represented insurance carriers in a wide range of complex insurance coverage issues, contractual disputes, and commercial defense litigation.
"Our head of HR, Lezli Pregno, brings more than 15 years of experience in human resources, with a heavy focus on the manufacturing industry," she adds. "Lezli provides consulting services to clients on such things as HR policies, labor relations, FMLA, I-9 compliance, short- and long-term disability, benefits, visa acquisition and payroll.
"She can help with training programs for both employees and supervisors, employee handbook development, and implementation of HR audits," Jennifer notes, adding that the agency also provides clients access to Mineral, formerly known as ThinkHR, at no additional charge.
"We also offer complimentary loss control/safety services from a former OSHA assistant area director who performs mock audits, negotiates OSHA fines, provides industrial hygiene reports, and helps with safety programs," she continues. A DOT specialist provides similar services in that area.
"Plus, we have become active in the captive insurance market for those clients who wish to take greater responsibility for their own risks," Jennifer notes. "That option has become increasingly important in the hard market."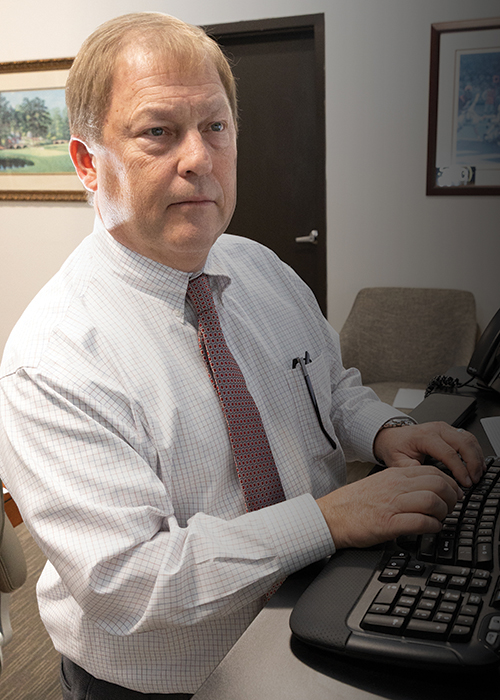 "We have worked hard to keep the family atmosphere and we have created multiple ways for our employees to succeed. Thanks to that, we've put together a team that includes seasoned veterans and young people looking for a place to call home."
—David Dennis, CPIA
President
It's the people
"None of this would have been possible without our ability to attract top people to our agency," David explains. "Barrie's vision to create an agency founded on sound business principles that would be a partner with its clients and a family for its employees has created a place where people want to work.
"Our agency has a reputation for integrity that started in 1977 and continues to this day," he adds. "We have worked hard to keep the family atmosphere and we have created multiple ways for our employees to succeed. Thanks to that, we've put together a team that includes seasoned veterans and young people looking for a place to call home.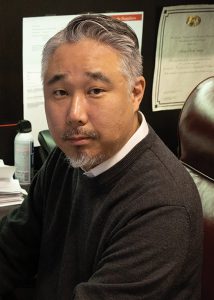 "We offer a great benefit and retirement program along with flexible hours, including opportunities to work from home," David continues. "This is only limited by the need for collaboration, where we do require team members to come into the office at least three days a week."
Jennifer adds: "We've put together our own training program for CSRs in conjunction with Total CSR, where we can essentially grow our own customer service representatives. People we hire for that role don't need any insurance background. We start from scratch.
"We also treat all our employees as adults," she explains. "Hours are flexible and, if anyone has a family event or an emergency, they can tend to that."
That's made easier by how the agency is structured. "Each of our niches has a team of professionals that support it," David says. "That way, there is always someone around who knows the account and can answer questions if something should come up. Most important is the fact that, even though we are now spread out over three offices (the agency has branches in Birmingham and Troy), our entire staff is a team, where everyone is ready to pitch in and help."
One of the ways the agency has fostered the camaraderie between offices has been the introduction of INFOBOARDS at each of their offices. These are large monitors located in office kitchens that allow the agency to remotely broadcast news such as new hires, anniversaries, birthdays, reminders of holidays, new business wins, employee of the quarter and so on. "This helps keep everyone feeling connected and informed," Jennifer notes.
Among the recent new hires is Commercial Lines Department Manager/Operations Analyst Amanda Adams, CISR. "Amanda has helped reform our commercial lines department by introducing a team concept that provides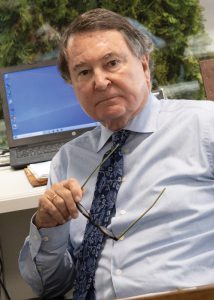 our account management staff more support internally," Jennifer explains. "She's now working on developing a Sharepoint database of company procedures, training videos, blank applications, underwriter contacts, carrier appetites and other resources that department members can access from wherever they are."
Other process improvements are being driven by Agency Controller Ashley Walden, who Jennifer refers to as "the backbone of HDB. In addition to leading the accounting team, Ashley oversees agencywide It development to make sure we're using the technology we have at its fullest. She also is constantly searching for more efficient ways of doing business.
"For instance," Jennifer adds, "after scouring the market for an affordable data analytics software that would let us create reporting dashboards, Ashley found Entrinsik Informer. This lets us create customized reports that provide a real-time look at things like a team member's book of business and retention by team, and at a fraction of the cost of available alternatives."
Giving back
"Another key component in our success is the support we receive from our community and our support of the places where we live and work," David explains. "That involvement starts at the top and has spread to all our employees. Our founder, Barrie, and his wife, Laura, have been devoted to the growth and sustainability of Montgomery. Their involvement includes principal sponsorship of the Alabama Shakespeare Festival; philanthropy program sponsorship of The Montgomery Academy; and additional supporting sponsorships of Service Dogs Alabama, Family Sunshine Center, Jackson Hospital Foundation, Com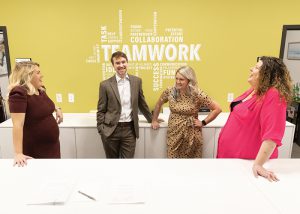 mon Ground and House to House, Valiant Cross Academy, Montgomery Christian School, Montgomery Symphony Orchestra, Bridge Builders, and Cloverdale Playhouse.
The agency also supports additional charities in the region, including United Way; the Montgomery Area Non-Traditional Equestrians, which provides safe and effective therapeutic riding opportunities for children and adults; Junior League of Montgomery, and many others.
Another important community that receives support from Harmon Dennis Bradshaw is the insurance community, both within and beyond the agency's region. "Our friendly competitors have been extremely helpful to us," Jennifer notes. "We're members of Intersure, a network of pioneering independent agencies from across the country. We collaborate and share results territory by territory in a commitment to help one another achieve operational and sales results.
"We get together twice a year for each division—human resources, commercial lines, benefits, marketing, and principals—to share information and offer ideas on what works and what doesn't for each of the agencies," she explains. "We're also involved in the national and local Big 'I' organizations."
Rough Notes is proud to recognize Harmon Dennis Bradshaw, Inc., as our agency of the month. They have expanded ownership to include nine shareholders as a way to assure that they will remain independent and to reward those employees who have contributed to its success. And there are more to follow. This team of employees of all ages proves that the independent agency system continues to be the best marketing system in the industry, one that allows for success at all levels.
The author
Dennis Pillsbury is a Virginia-based freelance insurance writer.