Life Insurance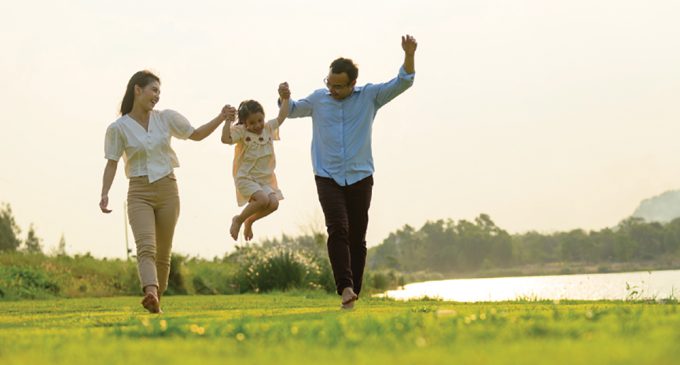 LIFE INSURANCE
Voluntary supplemental life takes on
new social value after pandemic
By Len Strazewski
---
For decades, life insurance benefits were last in line during open enrollment. Stuck at a basic level of one- or two-times salary, employer-paid life insurance was a necessary benefit, but not as important as health insurance or retirement plans.
Voluntary life insurance was not a particularly great seller, except for younger workers who needed additional death benefits to protect their families from default on mortgages or college loans.
Until the arrival of COVID-19.
As employees set up home offices to stay away from infected co-workers and watched refrigerator trucks pull up at overcrowded hospitals, life insurance suddenly loomed as a more important benefit. And voluntary supplemental life took on a new social value.
"For many, the pandemic was a watershed moment when Americans realized just how important life insurance is for protecting their loved ones in the event of their death," explains Melanie Cannon, vice president, worksite products, at Amalgamated Life Insurance Company in White Plains, New York. "Many did purchase life insurance for the first time. In fact, in the U.S. alone, life insurance applications increased in 2021 by 3.4%, following a 3.9% increase in 2020, based on the MIB Life Index's 2021 annual report,"
However, overall life insurance sales have not continued to grow significantly, despite pandemic-driven awareness, according to industry think tank LIMRA in Windsor, Connecticut. LIMRA's most-recent life insurance sales stats indicate that sales stalled in 2022 after growth the year before.
U.S. life insurance premium totaled $15.3 billion, roughly level with the record-high premium sold in 2021, according to LIMRA's 2022 U.S. Retail Individual Life Insurance Sales Summary for Fourth Quarter.
"Life insurance sales slowed in the second half of the year as consumers' worries about inflation and the economy increased and concerns about COVID-19 declined," said John Carroll, senior vice president of LIMRA, in a statistical report. "The demand prompted by the pandemic, coupled with favorable regulatory changes, drove record sales and growth in 2021. As economic conditions shifted in 2022, consumer demand waned. As a result, LIMRA has forecast life insurance sales growth to remain level until 2024."
Following the 26% growth in the fourth quarter of 2021, total new annualized premium fell 13% in the fourth quarter of 2022. All product lines experienced declines in that quarter. Policy sales fell 10% in both the quarter and the year, he said in the report.
Whole and universal life were hurt the most. In the last half of 2021, these products experienced significant growth due to remarkable equity market growth in 2021, according to LIMRA, but the growth failed in 2022.
"The impact of these factors dissipated in the third and fourth quarters of 2022, dampening sales of these products," said Carroll. "As worries about the pandemic have receded, the impetus to purchase life insurance may have become less urgent for consumers this year. Yet our research shows there are more than 100 million American adults living with a coverage gap, leaving their families at risk should they die unexpectedly.
"It is critical for our industry to continue to highlight the important role life insurance plays in a family's overall financial security and find innovative ways to help consumers
get the coverage they need," he noted.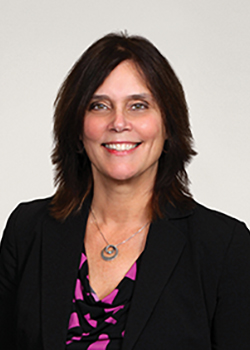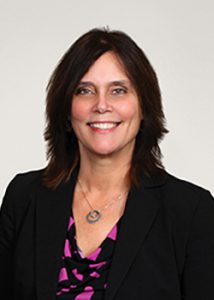 "Education regarding life insurance—the
various types and the differences between whole and term—is still very misunderstood by many."
—Melanie Cannon
Vice President, Worksite Products
Amalgamated Life Insurance Company
Voluntary term life sales may be increasing to meet that need, notes Cannon. "I am not seeing that employers are paying for higher limits. However, I am noticing that employers are now offering additional voluntary permanent and term coverage to supplement their current coverage. All of the industry data indicates that employees are purchasing more supplemental life coverage."
Cannon says that her analysis of LIMRA research reveals that 21% of adults with employer-paid life insurance purchased additional workplace coverage as a result of COVID-19. "In addition to life policies, supplemental health insurance policies such as critical illness, accident and hospital indemnity sales are also up," she says. "The pandemic spotlighted the fragility of life and how things can change in a moment. There is much greater awareness overall which has driven and continues to drive purchases of life and other insurance policies."
There may also be more public need, Cannon adds. "We are positioning both portable term life insurance and whole life insurance to our clients because a good percentage of employers can no longer afford to provide retiree life insurance to their employees. Additionally, for retirees, converting a group term plan at retirement age can be cost-prohibitive. Portable term life, as well as whole life insurance, purchased at the worksite on a guaranteed issue basis, enables employees to provide financial protection for their families into and after retirement."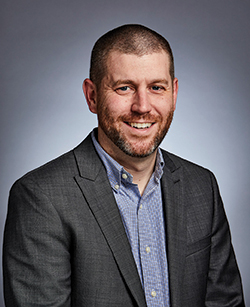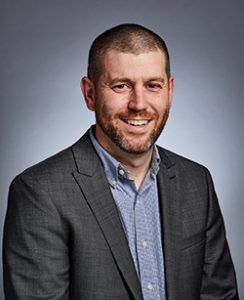 "The average employee may see the one- or two-times salary life benefits offered
by the employer, take that benefit, and call it a day, and many are not
certain that they need to purchase additional voluntary coverage to
be prepared for the future."
—Kevin Cranston
Head, Product Development
Reliance Matrix
Kevin Cranston, head of product development at Reliance Matrix in Philadelphia, Pennsylvania, agrees that the COVID pandemic heightened awareness of the general need for greater life insurance benefits. "Do I need additional life insurance? The answer is generally 'yes,'" he says.
Employer-paid life insurance benefits are simply not enough for most families, he says, creating a growing need for supplemental health benefits and life products purchased individually. While employers see life benefits as necessary to recruit and retain employees, employees see life benefits as minimums, not as competitive opportunities.
"The average employee may see the one- or two-times salary life benefits offered by the employer, take that benefit, and call it a day," Cranston says. "And many are not certain that they need to purchase additional voluntary coverage to be prepared for the future.
"But more and more are looking at the longer-term picture," he adds. Based on actuarial research, employees are progressively outliving their jobs, retiring earlier, and continuing long after they stop receiving employment-based benefits.
"Which means they are outliving their employee benefits and will need supplemental benefits to provide protection," Cranston says.
Some workers are also perceiving that they may need more than employer-paid term benefits and supplemental term life purchases. "If you outlive term life insurance benefits, you are outliving nearly all of your family protection," Cranston adds.
Insurers are also providing more benefits linked to life insurance, prompted by public interest in related benefits delivered through life insurance riders. In Washington State, for example, employers have been prompted to provide long term care insurance through riders on permanent life insurance policies. Employers often link employee assistance programs (EAPs) and other ancillary benefits as part of supplemental benefits programs offered and sometimes even paid for by employers.
The evolution of life insurance following the pandemic has also increased the need for communication and education about the value and need for life insurance, whether paid for by employers or individuals, says Sheila Sokolski, assistant vice president of product development and marketing at Sun Life U.S. in Hartford, Connecticut.
"Post-pandemic, individuals have become more aware of their own mortality and, as a result, they need more education about access to their employee benefits," she says. "This awareness has changed the way we talk about life insurance and its relevance in employment and individual purchasing."
As the interest in life insurance has increased post pandemic, so has interest in related personal needs. Employees are receiving more communication about their ability to increase their life insurance coverage without evidence of insurability and related but non-insurance benefits such as mental wellness and overall wellness benefits and tools. Employers are continuing to offer and expand value-added service offerings such as travel assistance, identity theft, will preparation and financial planning that can complement the everyday needs of their employees, she says.
Insurers are also increasing their communication and education programs to increase utilization of related benefits that have been around for years—such as EAPs and virtual health service programs, which have become more widely accepted post-pandemic.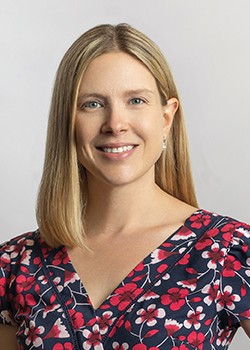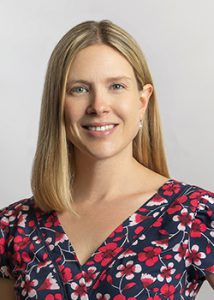 "Post-pandemic, individuals have become more aware of their own
mortality … . This awareness has changed the way we talk about life insurance and its relevance in
employment and individual purchasing."
—Sheila Sokolski
Assistant Vice President, Product Development and Marketing
Sun Life U.S.
Insurers are also expanding their communication and education as they try to increase the value of their products, marketing executives say, and many are incorporating tools for exploring life insurance options during open enrollment. However, they say that much of the responsibility lies with agents and brokers who work directly with employers in designing employee benefits and supplemental benefit programs.
Agents and brokers need to put more effort into life insurance, marketing, advertising and education, Cannon says. "Education regarding life insurance—the various types, and the differences between whole and term—is still very misunderstood by many.
"It's important that insurance professionals be very proactive in educating consumers about the features and value propositions of whole life and term life insurance, as well as cost for insurance, which many believe is much higher than it actually is. Especially for younger people, they need to be made aware that purchasing insurance at a younger age comes at a much lower premium cost than when one is older."
Cranston says all generations need more education about life insurance and how related products are linked to continuing financial protection. "Carriers need to educate their agents and brokers, who are then able to pass their education onto employers."
Agents and brokers are also increasingly taking on the responsibility of direct communication with employees, guiding them in using their benefits enrollment tools and supporting benefits purchase decision making, he concludes.
For more information:
Amalgamated Life Insurance Company
www.amalgamatedbenefits.com
Reliance Matrix
www.reliancematrix.com
Sun Life U.S.
www.sunlife.com/us
The author
Len Strazewski is a Chicago-based writer, editor and educator specializing in marketing, management and technology topics. In addition to contributing to Rough Notes, he has written on insurance for Business Insurance, Risk & Insurance, the Chicago Tribune and Human Resource Executive, among other publications.