MAKING SPECIALTY MARKETS SHINE
Persistence and partnership drive new opportunity for agents and brokers
By Lori Widmer
George Nordhaus has been trying single-handedly for years to change the insurance industry for the better. Now Nordhaus and his partner, Richard Look, president and chief strategist at Vertibrands, are delivering key marketing connections that bring together agencies and specialty providers in a dynamic new way.
Nordhaus, founder of several agency-focused ventures, including Monday Morning Markets, which had rebranded as USA Insurance Network, wanted to create a space where specialty insurers and agencies could connect to the mutual benefit of their respective businesses.
His goal—to give independent agencies the same tools, if not better ones, as the captive agencies were getting from their home offices. Nordhaus wanted to bring together independent agencies and general agencies, wholesalers, and program managers in a combined marketing effort. Yet even more than that, he wanted to give specialty providers a place to market their products and build relationships with the insurance-selling community.
"The basic idea was, and still is, an exciting possibility that can bring major improvements to insurance marketing," says Nordhaus.
At the core of the improvements is an enhanced USA Insurance Network, which Look and Nordhaus bill as an innovative, cost-effective lead generation system designed for specialty underwriters and insurers who work through agents and brokers on a national basis. The initiative's website uses digital technologies to connect specialty programs with over 350,000 producers currently, with expectations of reaching 1.5 million producers nationwide in 2021. Specialty insurers get product exclusivity, leadership positioning, agent referrals and the potential for hundreds of leads per month.
And because agents and the broker community have free access to the network, specialty underwriters are getting warm leads and new business opportunities, says Look.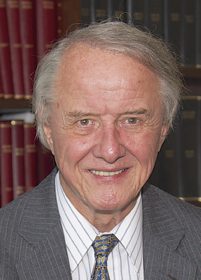 Offering connections
That's part of what Nordhaus believes will be the most meaningful benefit for everyone using the site: the USA Marketfinder™ resource. "Our Marketfinder makes it easy for agents and brokers to access our ever-growing list of industries and products, get underwriting details, access underwriter contact info, and browse through shareable resources," says Look.
"Agencies also get leads from the website," says Nordhaus. "When they register or create their profile, agents may select up to 10 specialties that are directly tied to USA's Specialty Agent Locator."
Marketfinder, he adds, is the core of USA Insurance Network and will continually vet specialty market providers for its open categories. Agents can recommend markets. Specialty market providers can apply. And if approved and selected, they retain right of first refusal to renew.
And again, those coverages are exclusive, say Nordhaus and Look. Specialty underwriters looking to join the network are able to view the list of specialty categories to see if their specialty is available. Because of exclusivity, Look says, the site will offer just one specialty underwriter for each industry program or single line product.
The site also offers shareable and educational resources, digital tools to qualify leads, and the ability for consumers and commercial buyers to build relationships with agents who are seeking what you sell, says Nordhaus.
Then there are affiliate members—agency service providers who support the independent agency network. There is no cost to any of the affiliates; "only the requirement to encourage their agents and brokers to sign up or register for USA Insurance Network at no cost," says Look.
For agents and brokers, the benefits are equally impressive: access to potentially 300-plus programs (multi-line and single-line, including non-P-C); direct contact with underwriters with no loss of commission or referral fees; personalized sales tools to streamline producer marketing; free listing on the Specialty Agent Locator tool that allows for up to 10 specialties; and educational resources such as webinars, articles, podcasts and social media posts.
There is a possibility that agents and brokers could see some of the underwriters they've worked with on the USA Insurance Network. But Look says the added value is in those new underwriting relationships. "We're guessing that there are going to be alot of new broker relationships and specialty market provider relation-
ships formed as a result of this.
"Especially for young agents who are trying to make a name for themselves, they can quickly look like they have an understanding of or expertise in an industry where they may be trying to break in," he notes.
A dream realized
It's the fruition of a dream that Nordhaus has put a lot of energy into since before the launch of his first iteration, Monday Morning Markets, in 2016. Within a year, he had rebranded the site as USA Insurance Network.
Yet getting there wasn't easy. "Try as I might, it didn't work out for a number of reasons," says Nordhaus. Difficulty in changing long-established sales and marketing habits, getting people to pay for an unknown, untested marketing system, building for a smaller niche—the specialty market—and his inability to finance and grow the operation all got in the way.
Enter Richard Look and Vertibrands.
In October 2019, Look was contacted by "a very enthusiastic George Nordhaus," Look says, who told him about USA Insurance Network. Look's company, Vertibrands, represents several specialty market providers in non-competing industries. Nordhaus's venture intrigued him enough to do a six-month test.
"It didn't work," Look recalls. "We didn't get any leads, any activity at all. So I contacted George in March of 2020." That conversation included points on what wasn't working (email blasts, for example). More important, Look offered a roadmap on what could work.
On the list: more digital capabilities, a repurposing of the site, an education focus, and giving agents and brokers free access to the site. "The key is exclusivity for the specialty market providers," says Look. "We designed it as a lead generation system for both agents and providers. The exclusivity is the one thing that specialty market providers need."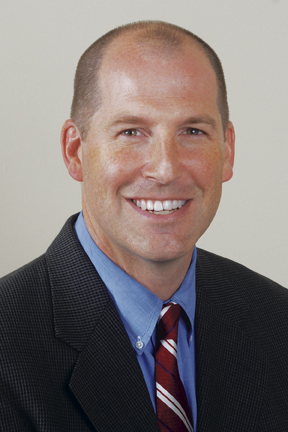 How COVID-19 sparked innovation
Amid it all, a pandemic came knocking. However, Look says COVID-19 became a catalyst for change, not a hindrance. "When COVID-19 hit, you had to pivot. You had to figure out what things exist that can help drive business. Yes, there was a great pause—there was absolutely nothing going on for about three months. But a strange thing happened," says Look.
It was that insureds and agents were still doing business with providers. Renewals were still happening albeit at higher premium rates, claims were being made, and amid it all, agents were still producing. While things have settled down, Look says that now is an ideal time for agents and the broker community to get free access to marketing tools and start building their book of business.
It's also a great time for specialty providers to be expanding their network and marketing to people who are looking for a specific specialty coverage. "What happened here really is that the time was right," says Nordhaus.
No more so than for the specialty market, which in the best of times has a tougher time growing business than the big carriers, says Look. Carriers, he says, are markets—the brokers and insureds are coming to them regardless. But for specialty underwriters, there's no sitting back waiting for customers to come knocking. "Specialty market providers don't have that luxury. They have to make their opportunities on an everyday basis," Look adds.
So with Nordhaus's strong understanding of the agent and broker side, and with Look's focus on technology and the specialty market providers, a new specialty market networking and marketing solution was born.
Proof of concept
For agents and specialty market providers alike, it's a win-win, says Look. The proof is in the results, he adds. For specialty market providers who join USA Insurance Network, "the question is very simple. Did you make money at the end of the year? If you did, you'll renew. We purposely wanted to keep it that simple for each of the providers.
"If the underwriter sees a 20% increase in sales, we're expecting that they will see that it came from us," Look says. "And we'll have all the analytics behind it to show them the number of leads generated. The specialty provider then has the option to renew or not. If they don't, then a wait-listed competitor may step in and get those leads in the future."
And such lead generation is exactly what should be attracting specialty providers to the site. Look gives the example of a specialty insurer garnering 400 leads per month from the system. He uses a conservative 40% likelihood of submission—industry standard on qualified leads is 75%, he says. "That would mean you have the potential of getting 160 submissions in the door."
From there, Look says, 400 leads, even netting 10 bound accounts with average premium at $20,000 per account means that in one month, it's possible for $200,000 in premium, with an agency commission of $20,000—minus the USA Insurance Network fee, with an ROI of 1,000% and upward.
Over the course of a one-year subscription to the network, Look says, the premium generated could deliver that marketing penetration that many specialty providers have been looking for. In fact, one provider Look works with, which administers a private flood program, is both a client of Vertibrands and a member of USA Insurance Network. "They are celebrating their third year on the Inc. 5000 list of fastest-growing companies," Look says. "The digital marketing tools that have enabled them to repeat their ranking each year (now number 121, I believe) are the same tools that we are using to market USA Insurance Network."
USA Insurance Network, launched in mid-October, will continue to grow as the needs of agencies and brokers grow. At present, there are plans in the works to launch a life insurance line, and health and employee benefits are expected to be rolled out in 2021.
"These market providers really don't have anybody else," says Nordhaus. "Rich was able to bring together the best of what each entity was doing, plus his own knowledge of digital marketing and specialty. There is nobody else on the internet anywhere that has all of these markets."
And for Nordhaus, that's the long-term plan, as well. "When people in years to come are looking for insurance, where would they go? They're going to USA Insurance Network because they know that every coverage is there."
For more information:
USA Insurance Network
www.usainsurancenetwork.com
The author
Lori Widmer is a Philadelphia-based writer and editor who specializes in insurance and risk management.